Eating Voices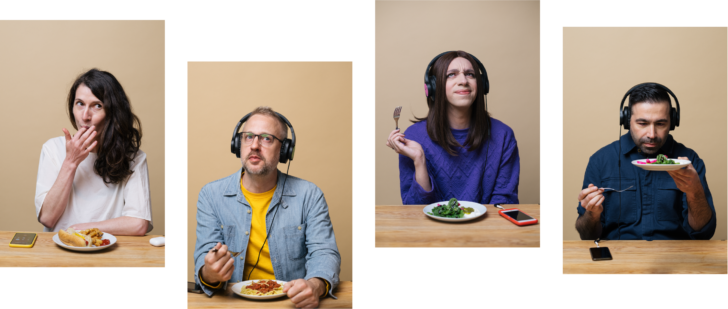 Eating Voices is a series of interactive sound experiences that open up a new sensory dimension to your plate. Ready to come to a café, restaurant or hotel near you, bring your headphones and your appetite.
An augmented eating experience
Eating is a sensory journey in itself and a social driver since always. However, the pace of urban life too often takes us away from this opportunity to connect. Eating becomes an innocuous/ trivial moment. Eating Voices is an opportunity to deepen our relationship with our food and the people around us.
The project is a collaboration with Nicolas Fonseca, with whom we developed the Food Sessions sensory banquets, which inspired this self-service version, ready to enliven any culinary destination.
Headphones + Appetites
The experience lasts about 15 minutes and is conducted from a telephone. Self-service listening stations are available in the food court allowing everyone to participate without using their own phone or headset.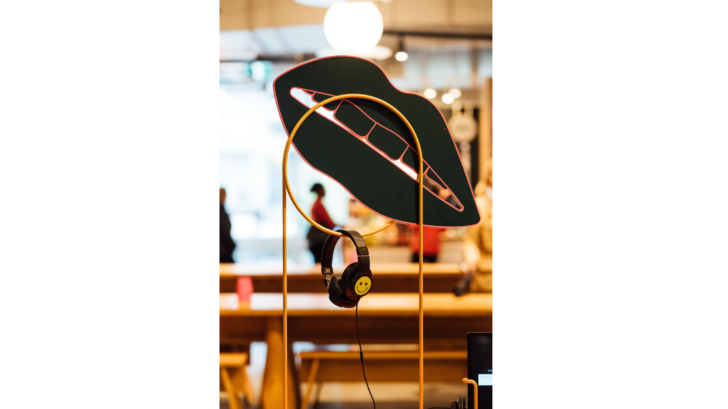 A series of episodes were created with a multidisciplinary team including performers, composers, comedians, hypnotherapists, bringing different sensitivities and assets to experience a meal differently.
Episode 1: You are not alone
Your phone is talking to you, questioning your comfort level when eating alone in public. Don't worry, no one is really looking at you right now.
— Voice by stand-up comedian and actor Martin Perizzolo.
Episode 2: Earthly Pornography
Mother Nature talks about reproduction and diversity to keep life going, revealing the sexual life hidden on your plate.
— Voice by transgender comedian and artist Tranna Wintour.
— Also available in French with the voice of actress and director Anne-Marie Cadieux.
* For an adult audience
Episode 3: Transcendental Mastication
A food medium guides you through your plate's fifth dimension. Chew, taste, swallow. It sounds so mundane, but it actually is a direct portal to the transcendental essence of all existence.
— Voice by contemporary live artist Dana Michel.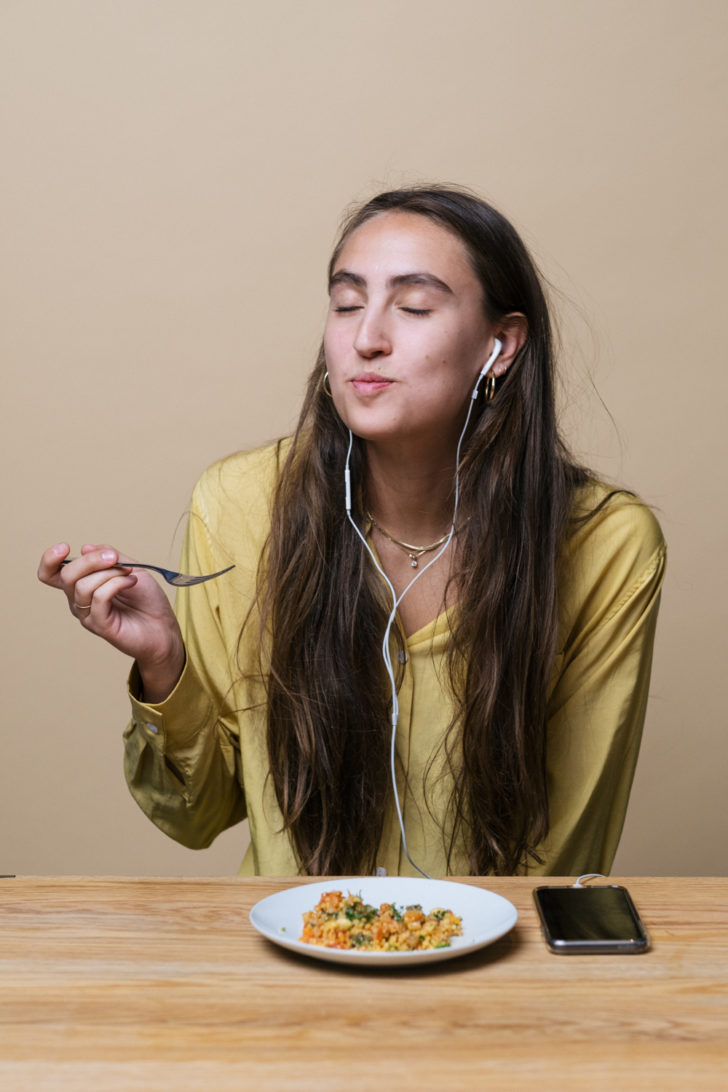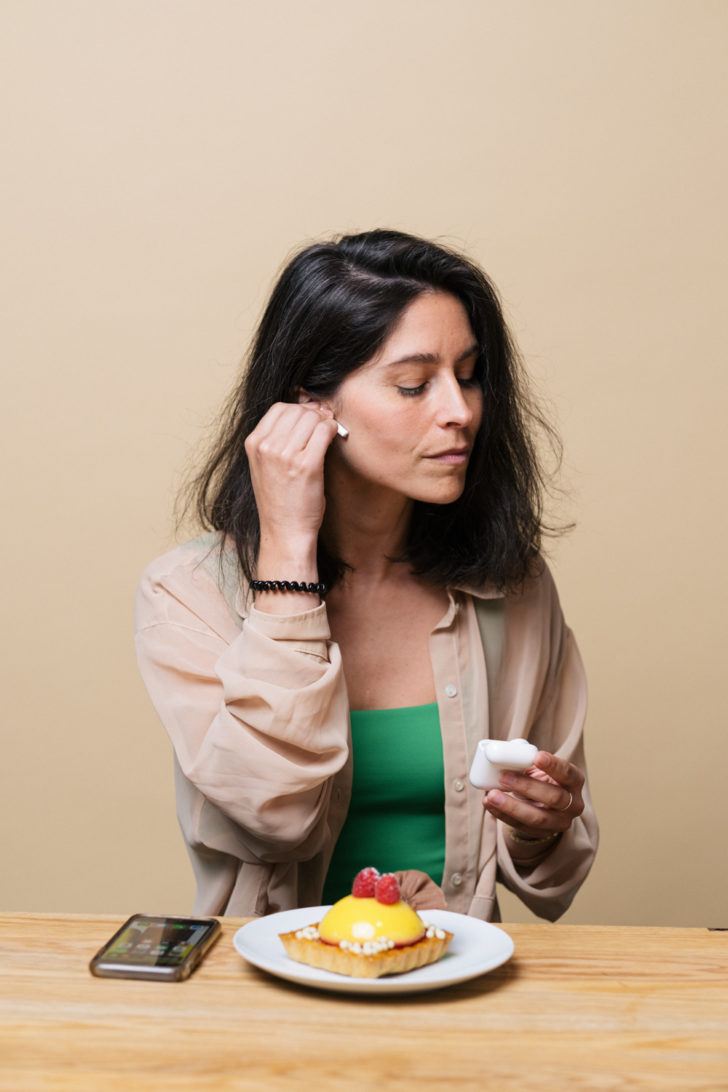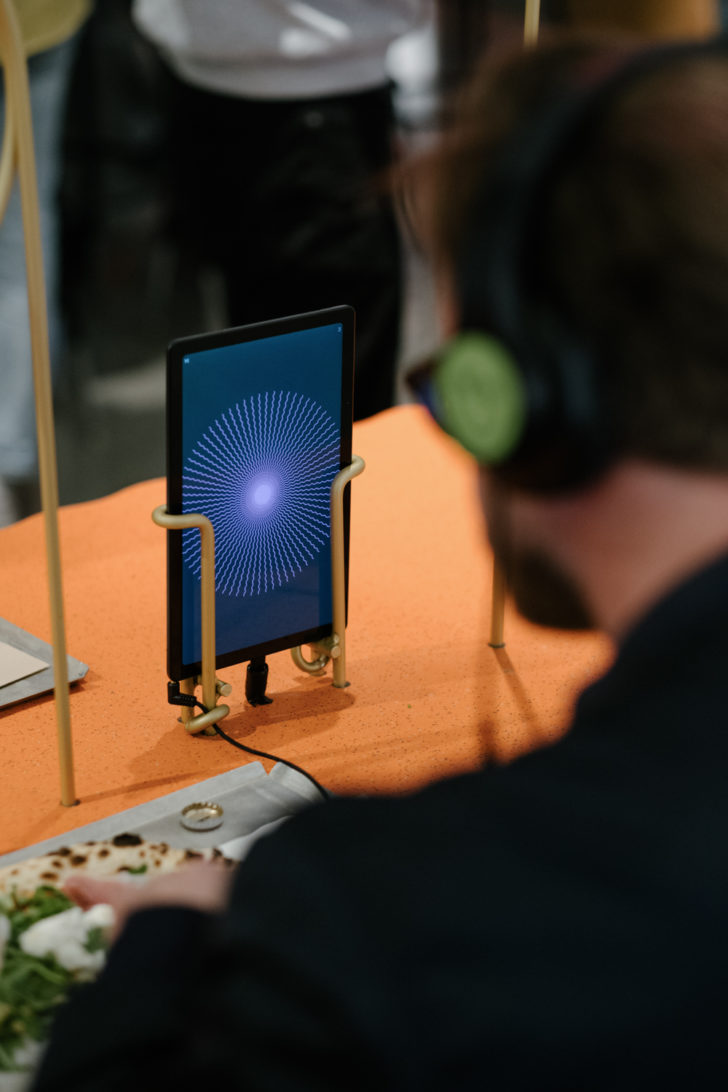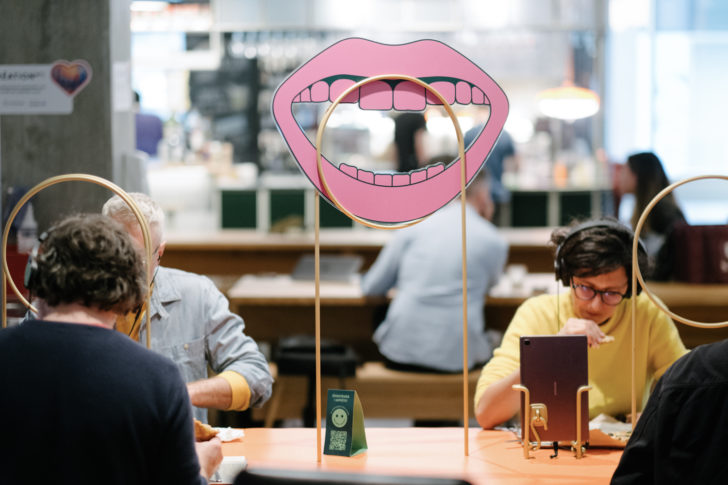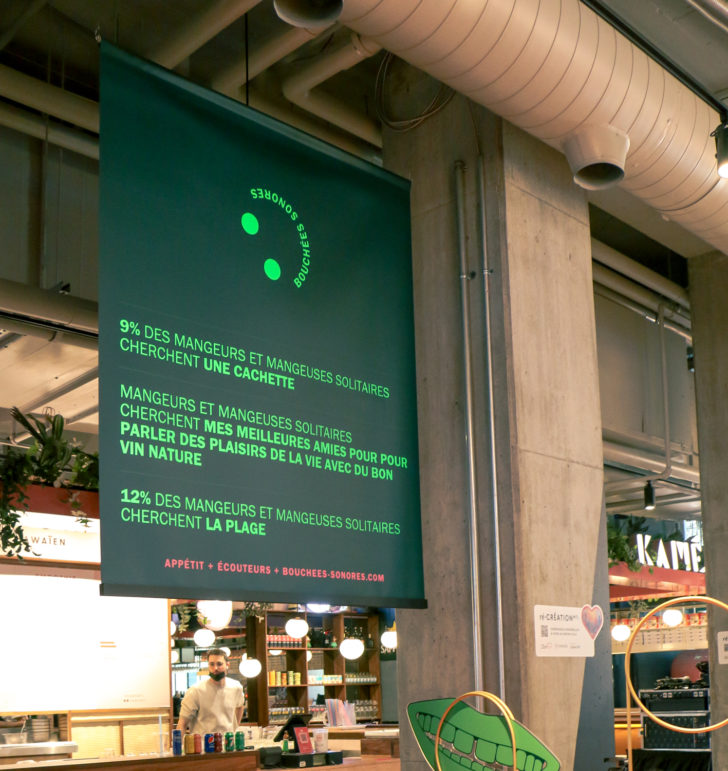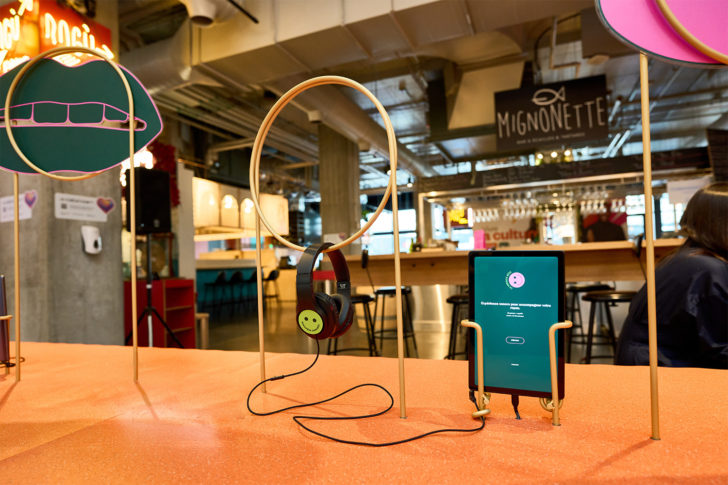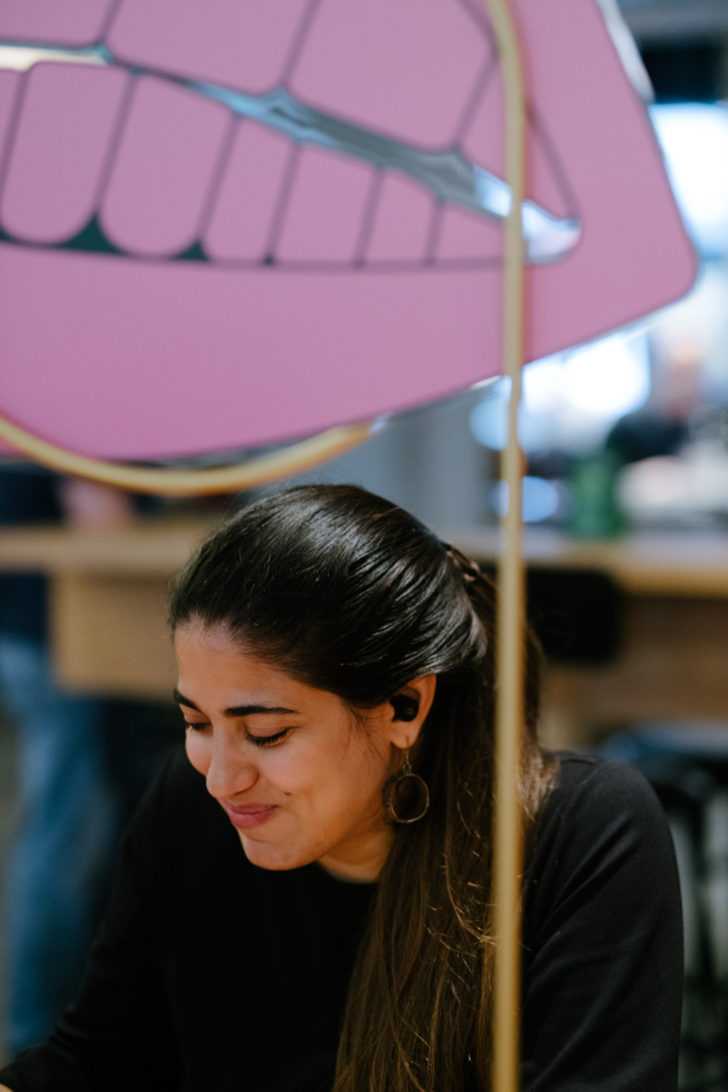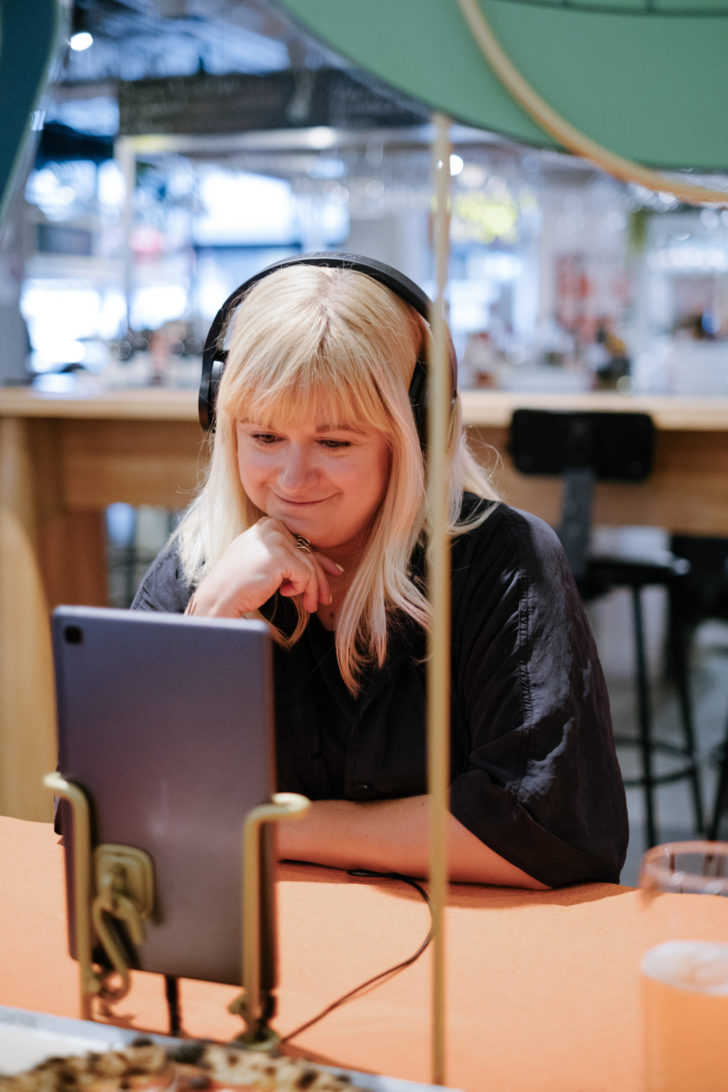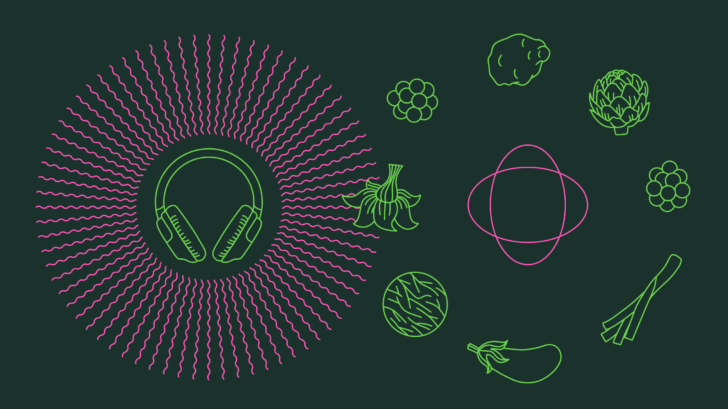 This project is part of the "I love to work downtown" initiative, propelled by the Chamber of Commerce of Metropolitan Montreal with support from the Gouvernement du Québec

A Project by Daily tous les jours x Nicolas Fonseca

Creative Direction

Nicolas Fonseca
Mouna Andraos
Melissa Mongiat

Storytelling and writing, episode 1

Editorial Team

Émilie Baltz
François Blouin
David Drury
Gabriel Lucciani
Anne Ouellette

Project Manager

Technological Direction

Programming

Industrial Design

Illustration

Martine Dupuis
Anne Ouellette

Graphic Design

Sarah Gobeil
Anne Ouellette

Sound Direction

Recording

Communications and multimedia

Mehdi Kerrit
Yankat (video)
Ville de pluie (photo)

Technical Support

Manuel Acevedo Civantos
Flo Peters
Alizée Millot

Equipment

Thank you

To the Central team.
To the Daily team, who tested, listened, ate and commented the Bites behind the scenes: Christophe Billebaud, Cécile Chandran, Magalie Rouleau, Leyla Nahas, Noémie Rivière, Eva Schindling, Armen Tamzarian and Rafine You.