Amateur Intelligence Radio
A Radio Show Hosted by a Building
Buildings are not only made of bricks. They are also made of the emotions and stories of the people who lived in them. Amateur Intelligence Radio (AIR) is a "quasi-artificial" intelligence inhabiting a historical building. Contrary to the robotic voices heard in many transitory public spaces, the host of this installation transforms the environment by expressing its feelings in a daylong radio show.
Permanent Installation Since 2014

St Paul, Minnesota, USA


Revitalize a Waiting Area
AIR was created in 2014 as a permanent installation for the main hall of Union Depot Station in Saint Paul. The goal of the project was to contribute to the revitalization of this historical landmark. Integrated into a transitory space where people rarely interact, AIR helps to break commuters social isolation. By telling their stories, the installation strengthens a sense of belonging and connects them to one another.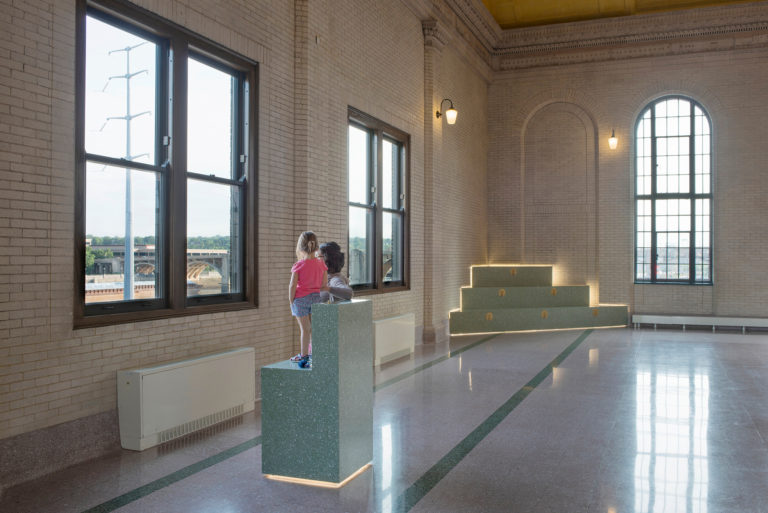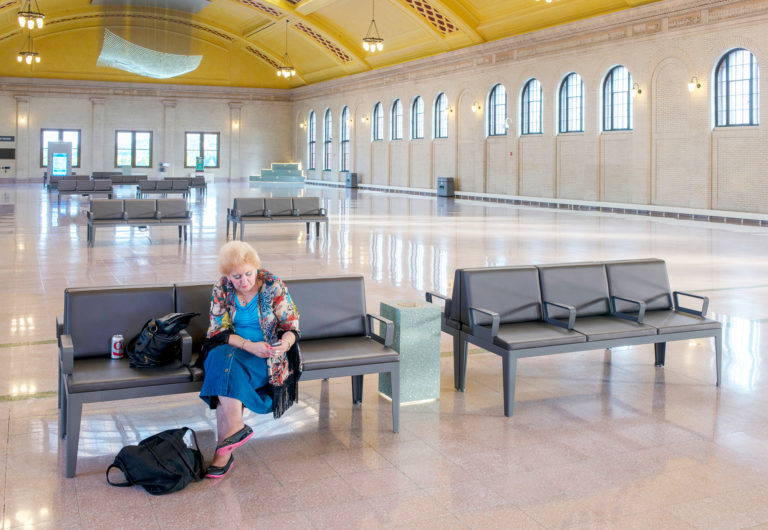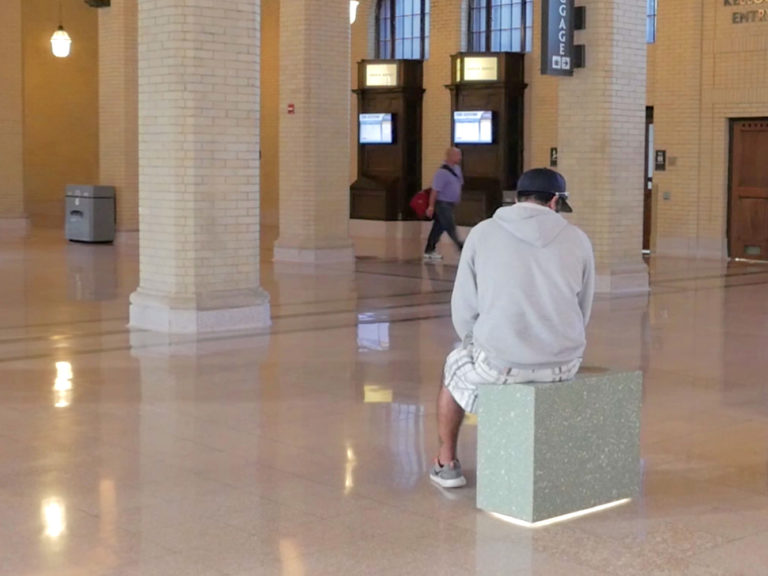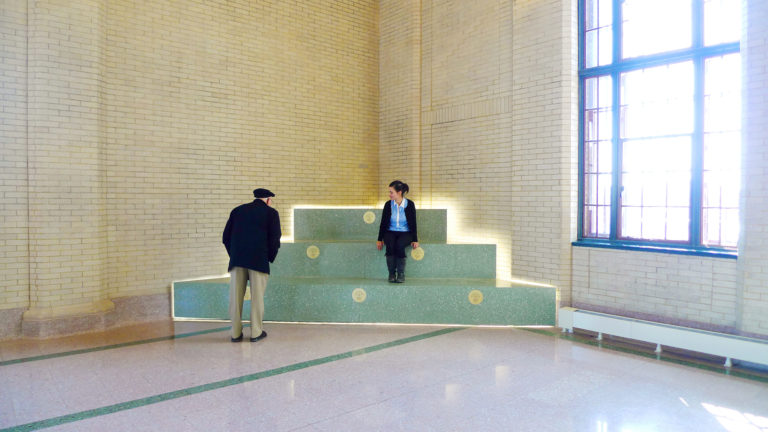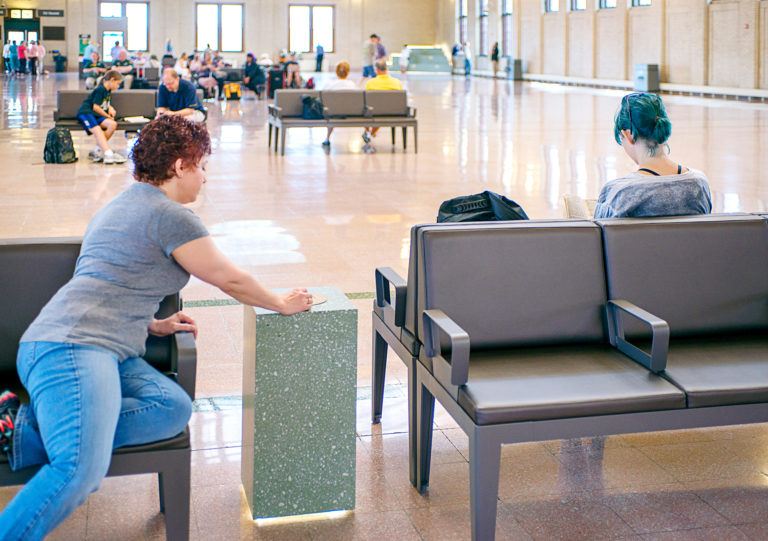 "Welcome to My Radio Show"
The robotic host of AIR reacts in real time to the life of the building: 24 hours a day, it broadcasts a variety of radio shows selected according to the weather, the trains' arrivals and departures, local news and visitors, but also it's mood.
AIR also allows the public to contribute to the radio show through a website. Whether it is to send a declaration of love, an apology, a birthday wish, or give advice, each participation influences the content and personality of the radio.

How It Works
1. Five interactive stations allow visitors to plug their headphones in and listen to the building's voice.
2. AIR expresses emotions and information
3. A website allows the public to broadcast their stories through AIR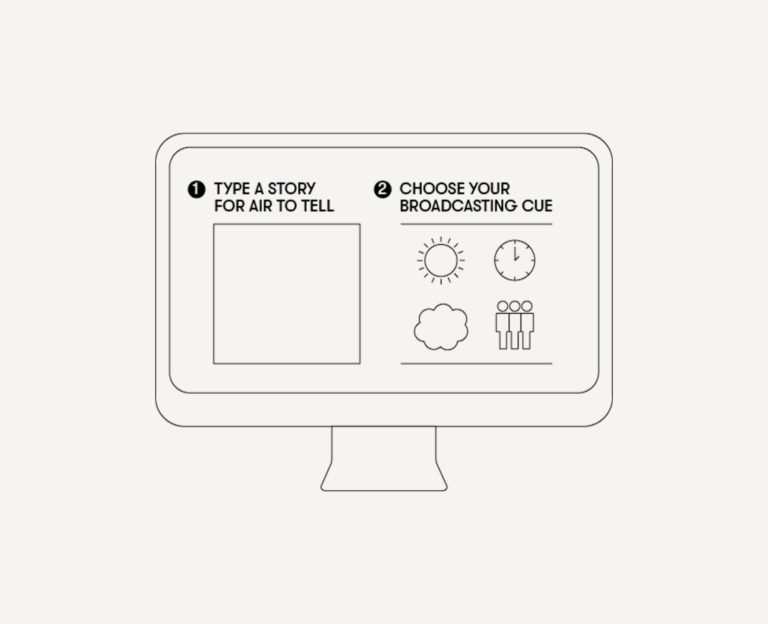 Building an Amateur Intelligence
AIR
has stories to tell, a logical brain, and a voice. But to create a compelling personality, emotions needed to be added to the mix: excitement, anger, and sometimes, boredom.
For
AIR
, a two-dimensional model of emotions was established based on
Russell's circumplex model of affect (1980)
. 9 emotions were specified and mapped along two axes: the pleasure axis and the arousal axis. All that was left was to specify
AIR
's internal likes and dislikes; its pleasure heightened with sunny weather and new listeners, and its arousal fluctuated with increased number of visitors and moon visibility.
The result was a simple yet dynamic system: for example, when the Mississippi level rises above 8 feet–one of
AIR
's major dislikes–the system's pleasure level drops. Depending on the system's arousal level, the event can lead to an angry or depressed radio show host.
AIR's emotional state is naturally reflected in its voice. Pitch and speed were modulated in the voice's synthesis software, and parameters were set for each of the 9 emotions. With some additional fine tuning, and the occasional yawn and sigh mixed in, AIR (hopefully) sounded more realistic. Besides using emotional states to sculpt its voice, conditional rules were also implemented for tying specific stories to specific emotions: happy stories for happy buildings.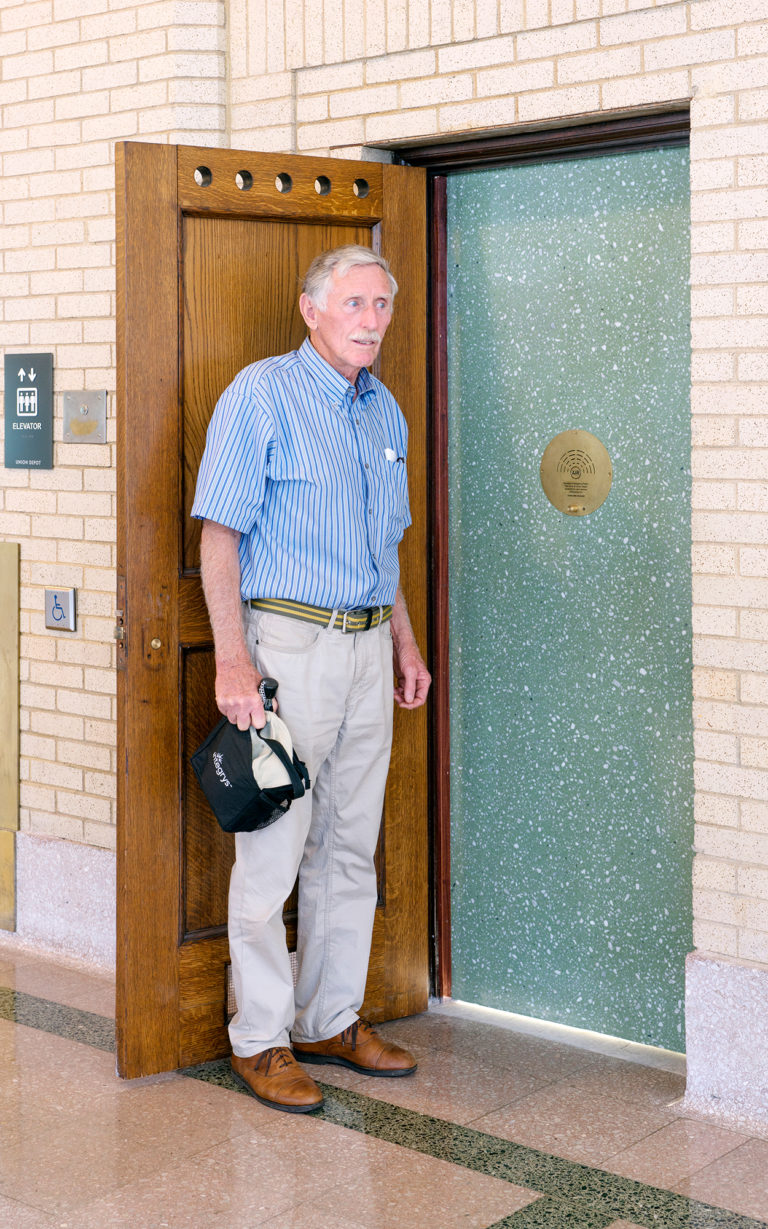 Integration to the Architecture
To integrate
AIR
into the unique architecture of Union Depot Station, Daily tous les jours studied the materials and shapes already present in the building. The listening stations were then created in terrazzo using a variety of textures, creating a visual dialogue with the space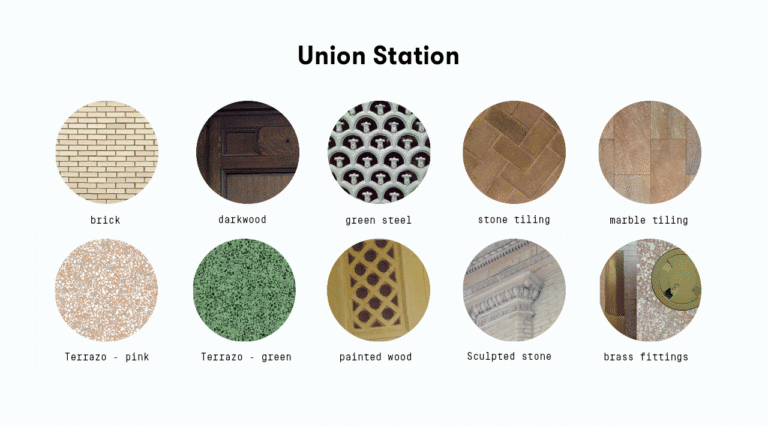 A Project By Daily tous les jours

Amateur Intelligence Radio (AIR) was commissioned by Northern Lights with support of Ramsey County Regional Railroad Authority.

Creative Direction

Mouna Andraos
Melissa Mongiat

Production

Technological Direction

Interaction Design

Sound Direction

Industrial Design

Graphic Design

Content Editor

Software Development

Web Programming

Patrick Paul-Hus
Romain Prache

Documentation

Hayden Grooms
Frédéric Fortier

Special thanks

Northern Lights.mn and the splendid interactive team of Multimedia Artwork Platform: Steve Dietz, Sarah Peters, Jim Campbell, Michael Murnane, Andrea Steudel and Ady Olson. Josh Collins, Jean Krueger and all the wonders of Union Depot. Our collaborators Dan Bergin, Andy Sturdevant, Bill Lindeke, John Diers, T.K. O'Rourke, Paul Nahurski, Krista Muir and Hypo Productions, the SAT, Métalab, Luc Courchesne, Emmanuel Durand, Janico Inc, Michel Bernier, Justine G. Chapleau, Anna Gazel, Anne Ouellette, Valérie Lemieux and all our loyal beta testers.