Food Sessions
Summer Streets Festival, New York, US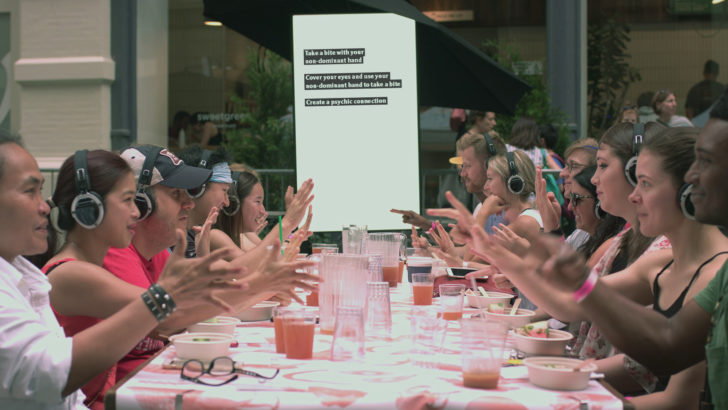 Food is more than taste. It is culture, memories and identity. We are creatures of habit and food is probably the most fundamental.
Food sessions,
a collaboration between Daily and food artist Nicolas Fonseca, is a large banquet where guests share a meal while on a guided meditation about food. Bring your memories. Forget your manners. Here, storytelling and taste are one and the same; you will eat with your ears and your heart.
A Story You Can Eat
Headphones on, guests at a Food Sessions table listen to the narrator guiding them along the meal. Through a series of exercises, they are invited  to expand their senses and pay attention to the environment, the food they consume and the people they share it with, differently. 
What does the landscape of your tongue look like?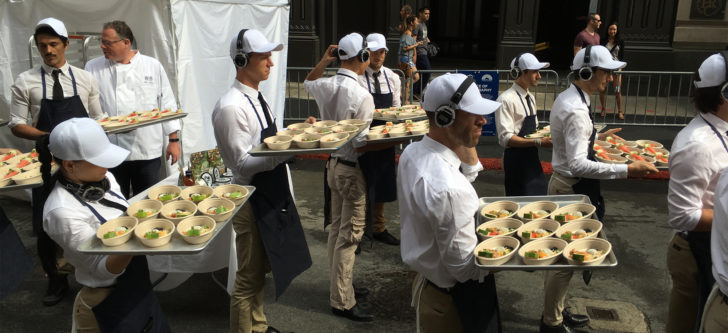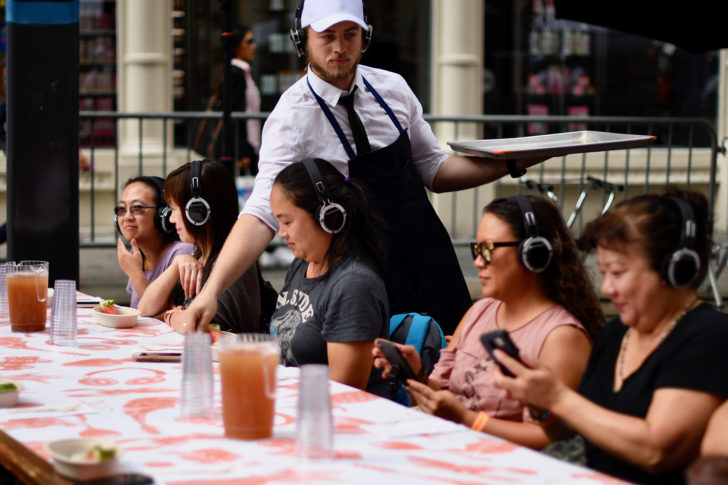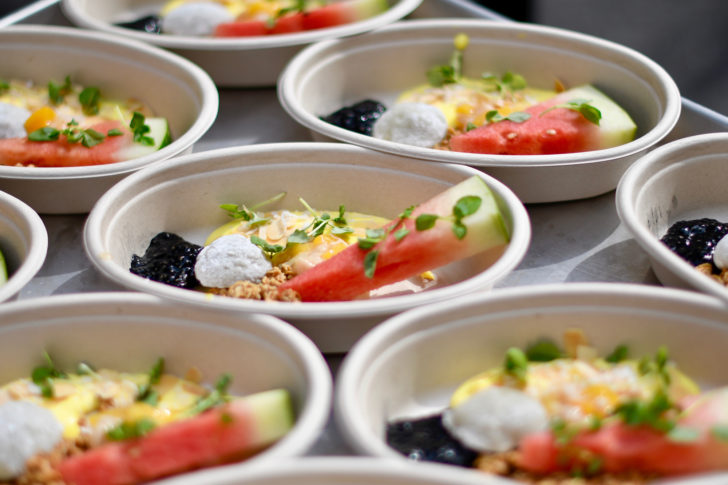 Sensory Narration
"For some people sour is yellow, bitter is green, sweet is red and umami shines like a light in a window at night. Different flavour combinations produce unexpected shades, patterns and luminosities. Some recipes sparkle, some change colour depending on the angle, some absorb surrounding light like a black hole."
Developed in collaboration with multiple specialists, including a hypnotherapist, the storytelling explores how the power of suggestion can transform our sensory response to a meal. 
"Feel the mountain range at the back of your throat and that endless seashore at the front of your tongue. What fills the space in-between?"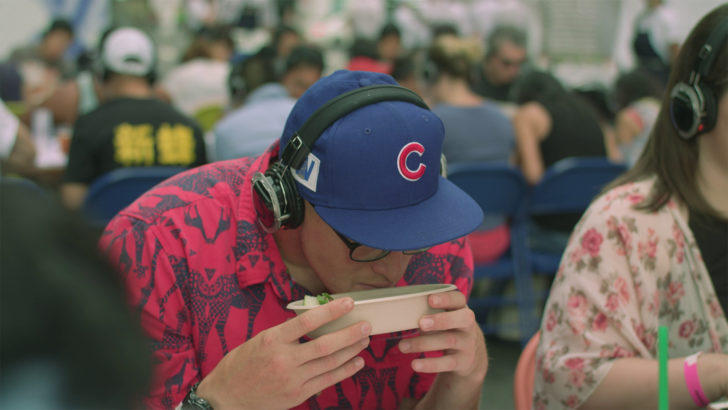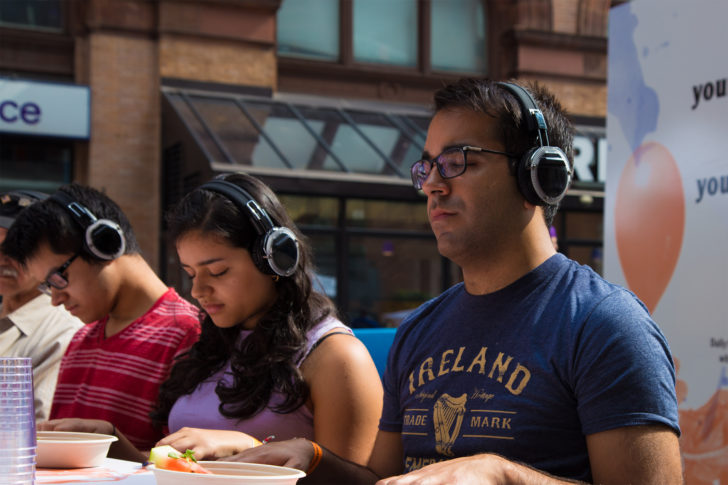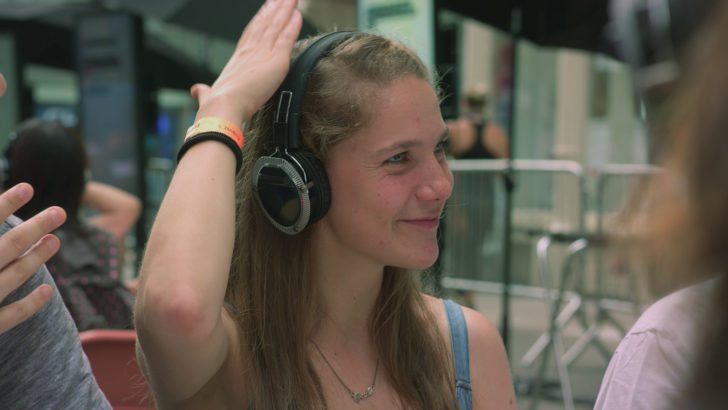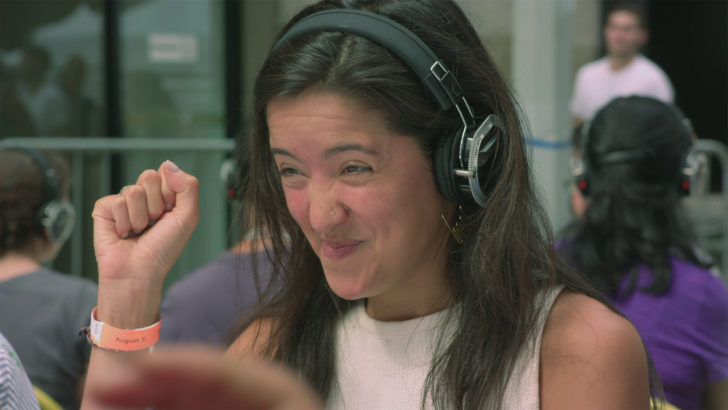 Parallel Conversations
Even if guests don't talk to each other, they converse in other ways. Guided by the narrator, they use their faces, their hands and drawings on the tables to express themselves. Food Sessions also allows phones at the table. Over the course of the meal, a series of questions are asked, to which participant can respond by anonymous text messages. The answers are then displayed on a screen at the head of the table.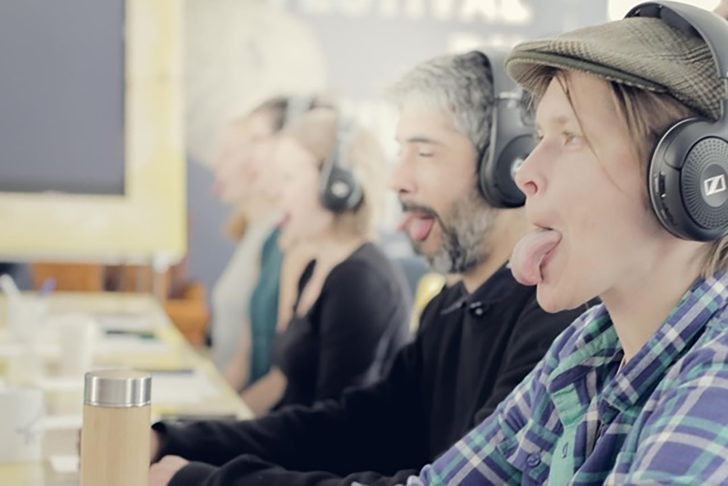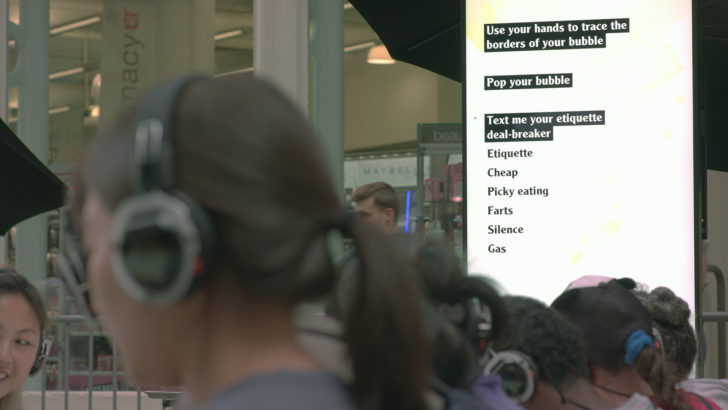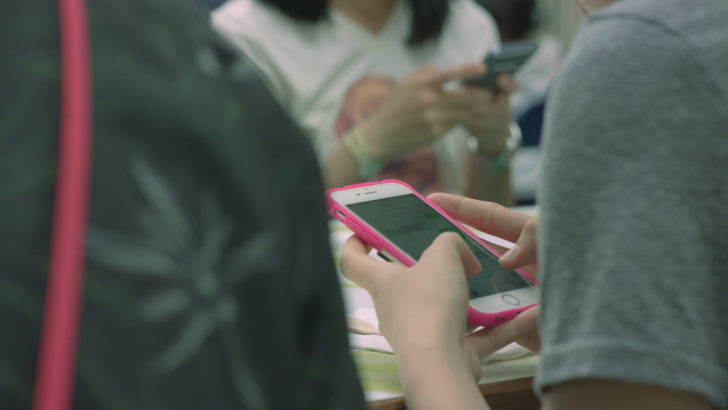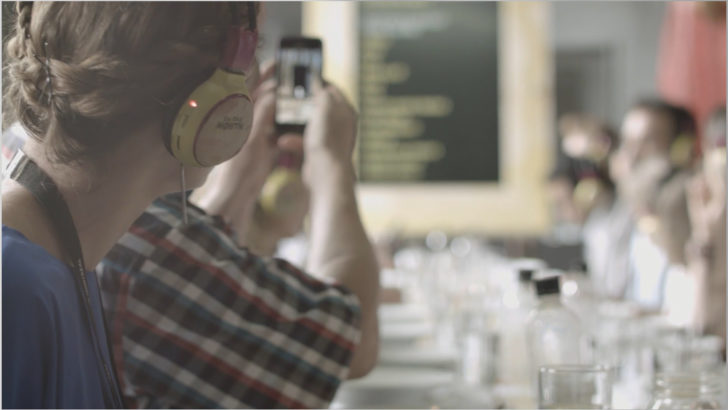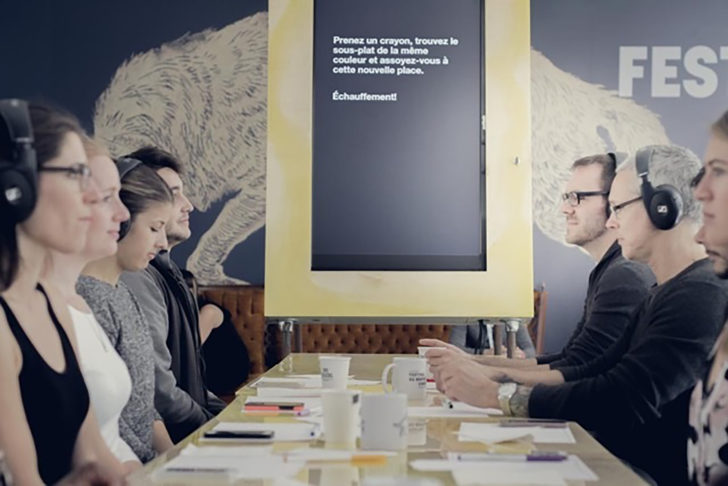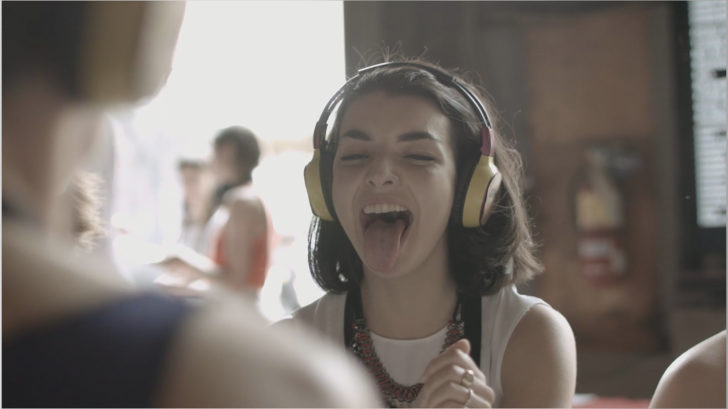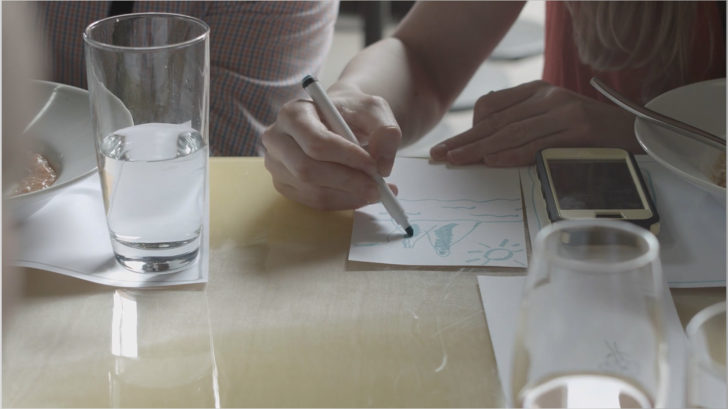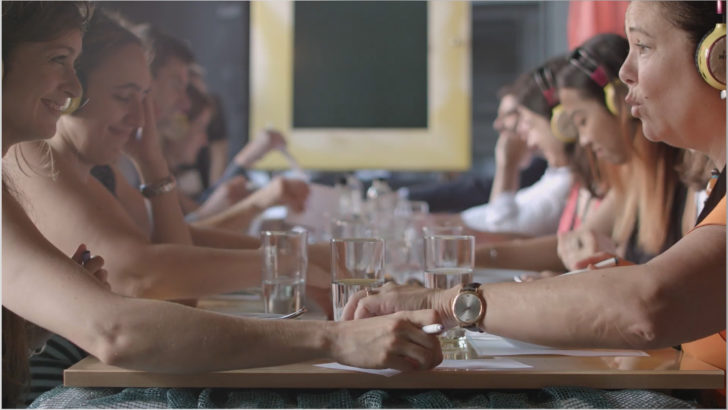 Bon Appetit
Food served during  Food Sessions is always created by a local chef: on the menu, guests will find dishes with surprising textures and taste. Dishes that invite you to explore with your senses, waking up our tongues and our memories.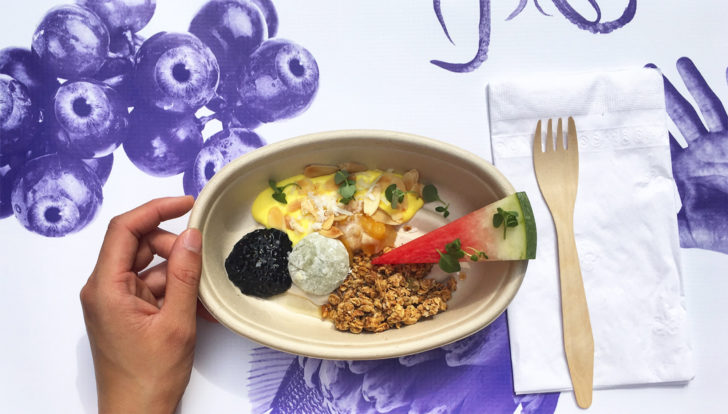 Daily x Nicolas Fonseca
Food Sessions is a collaboration between Daily and artist Nicolas Fonseca. Somewhere at the intersection of art and design, Fonseca imagines sensory experiments where food is a vector for connections between people. At his table, meals are served with or without cutlery, with or without "good manners." Each bite becomes an opportunity to feel something unexpected. Learn more about his work here. 
Food Sessions was also designed with the help of hypnotherapist Gabriel Luciani and creative duo Gillian Ferrabee and Erik Iversen who contributed to the storytelling.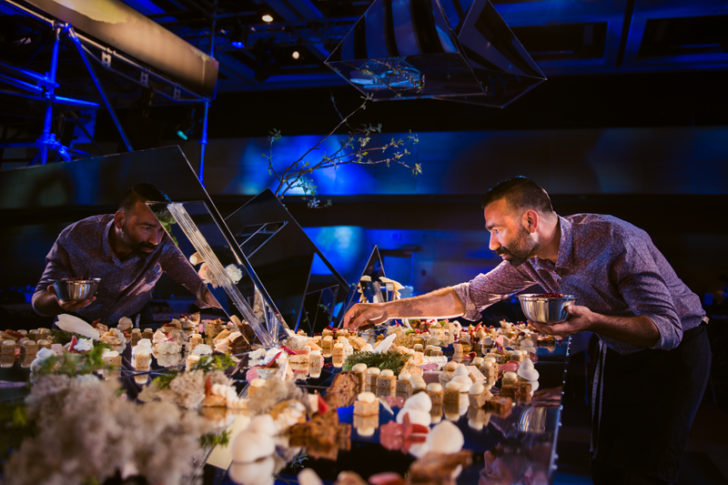 A Project by Daily tous les jours x Nicolas Fonseca

Creative Direction

Nicolas Fonseca
Mouna Andraos
Melissa Mongiat

Production

Antoine Clayette
Irène Chaudouet

Technological Direction

Script and Soundtrack

Interactive Direction

Set Design

Rebecca Taylor
Sophie Julien

Voice

Michael Baker
Victor Andres Trelles Turgeon

Original Soundtrack

Recording

David Drury
Bruno Pucella
Michael Baker

Creative Advising

Gillian Ferrabee
Erik Iversen
Gabriel Luciani

Script Advising

Emilie Grenier
Anne Ouellette

Powered with the help of