Musical Swings
Buchheim Museum, Bernried, DE

A bespoke edition of the Musical Swings' is suspended from a museum's lake view balcony.

The Buchheim Museum in the German rural town of Bernried hosts the art collection of Lothar-Günther Buchheim, amidst groves of old trees, ponds and the notorious Starnberg lake. The building, designed by the architectural firm Behnisch, Behnisch & Partner features a jetty-like balcony extending out over the lake. 
Daily tous les jours' trio of interactive swing sets hangs from the iconic balcony, introducing a novel perspective to appreciate the encompassing natural and architectural landscapes. The artwork joins a scultpure garden collection.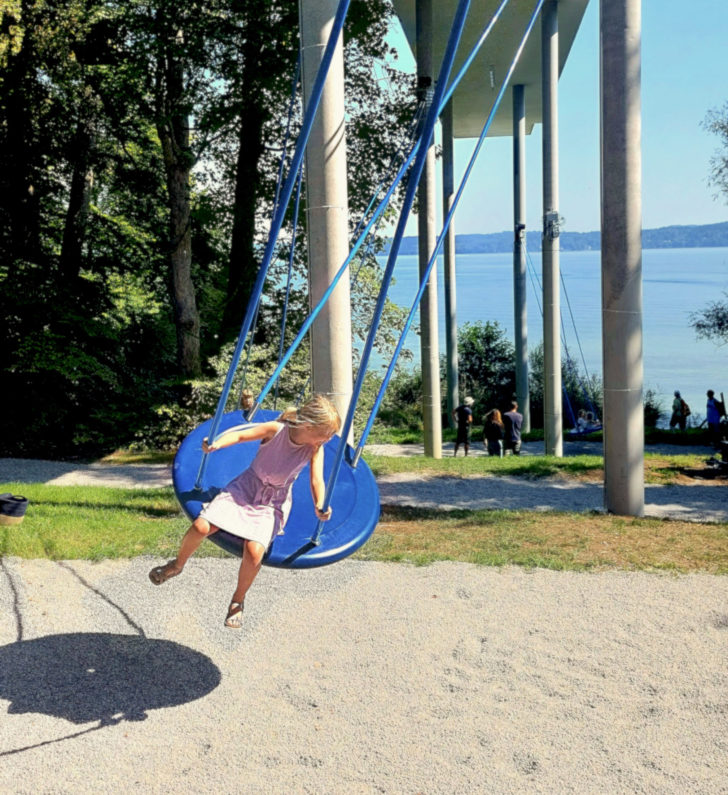 The swings have large circular seats, each accommodating two adults or more smaller creatures. Players are free to sit or recline. With the pivot structures' bearing mechanism enabling a smooth, friction-free motion, and the very long cables, the relaxation aspect of the experience is maximized. As visitors sway together, the rhythmic movements of their bodies through the air translate into collective ethereal melodies.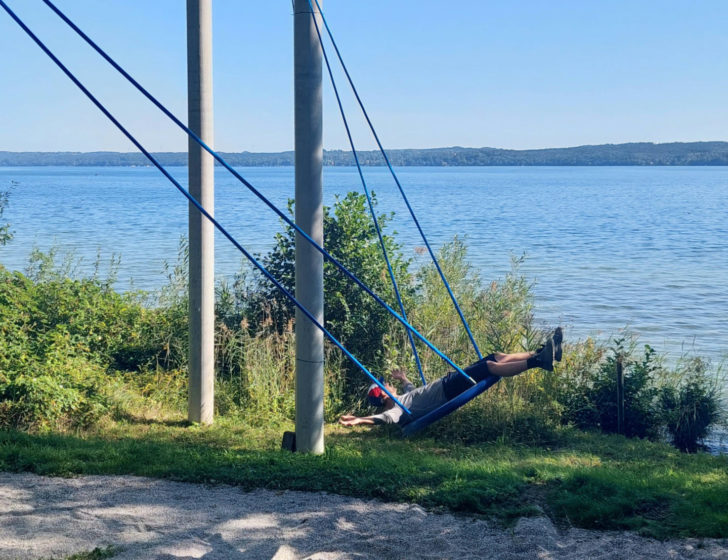 How it works
This edition follows the same principles as the other Musical Swings in the series, aiming to enhance synchronous movements and encourage collaboration:
Each swing triggers notes from classical instruments: piano, harp and vibraphone. 

The interactive soundtrack is inspired by the pendulum. The higher the swing, the higher the note.

When the swings move together in synchronicity, they create a musical composition through which unique melodies emerge.

The gentle, kinetic quality of the acoustic sounds blends seamlessly into the environment.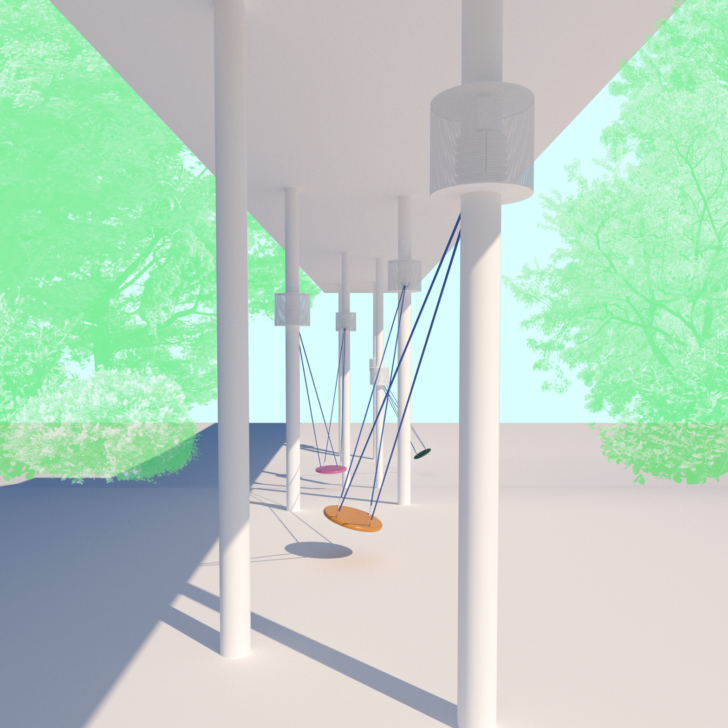 Commissioned by the Buchheim Museum of Imagination
A Project by Daily tous les jours

Creative Direction

Mouna Andraos
Melissa Mongiat

Creative Team

Michael Carosello
Magalie Rouleau
Elyette Gauthier
Florence Peters
Rebecca Taylor

Technological Direction

Technical Direction

Production

Production Coordination

Technical Engineer

Industrial Design

Fabrication

Generique Design
Plastiques GYF
Kristall Turm

Installation

Daily tous les jours
Kristall Turm

A big thank you to

CVG Consulting, Gregory Perrin, Tiago Vaz, Camille Desjardins, Dr. Georg Malterer, Daniel Schreiber, and the rest of the Daily team—Justine, Leyla, Noémie, and Rafine.