Mesa Musical Shadows
Mesa Art Center, Arizona, US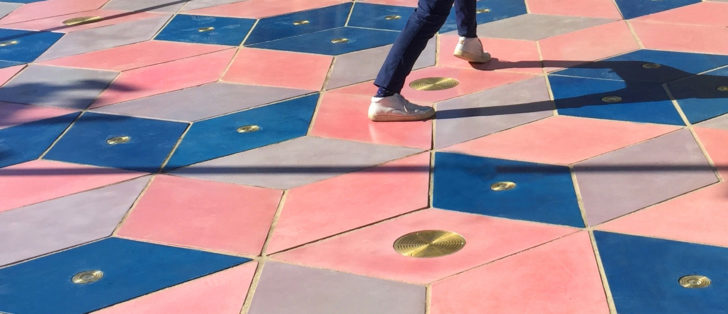 In the warmest areas of the world, the sun sets the pace of life. When cities become unlivable because of their scalding concrete, creating shaded areas in public spaces becomes a priority. Musical Shadows plays with this tension to show that another type of urban life is possible whatever the climate.
Designed to be in direct relationship with the sun, this installation is an interactive pavement that plays music with light. Passers-by are invited to explore how their shadows trigger musical notes, and how they can express themselves with their whole body in public space.
The Project
The movement of the sun changes light throughout the day changes. Shadows stretch and transform, change orientation and intensity. Musical Shadows detects these light variations: when cast on the interactive pavement, shadows trigger voices and instruments that evolve depending on the light intensity.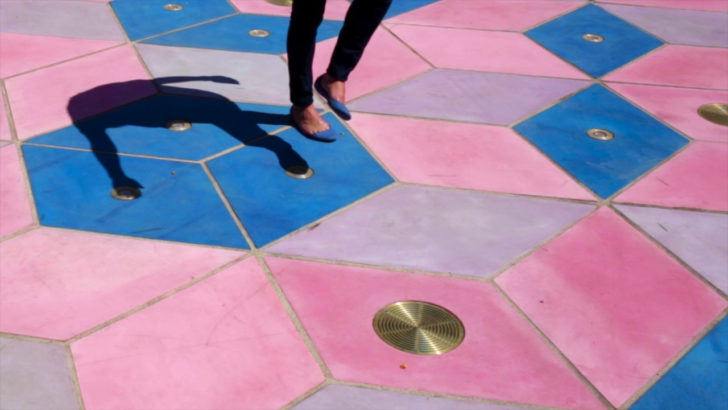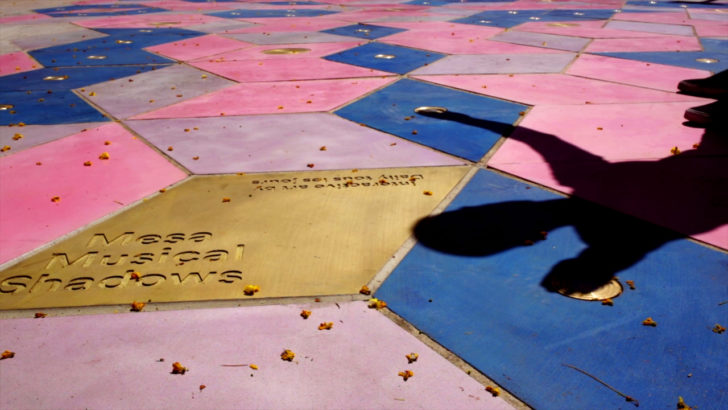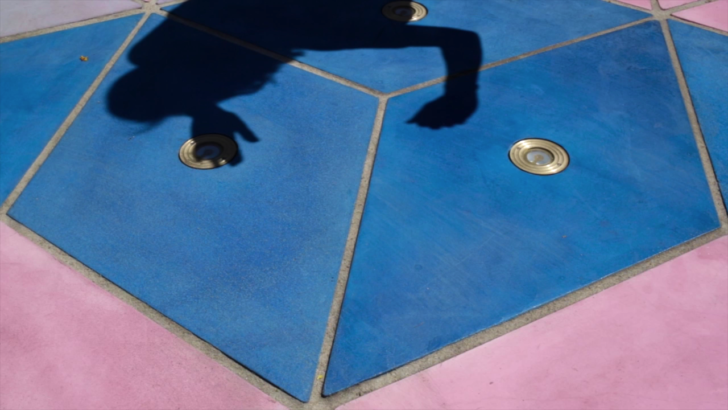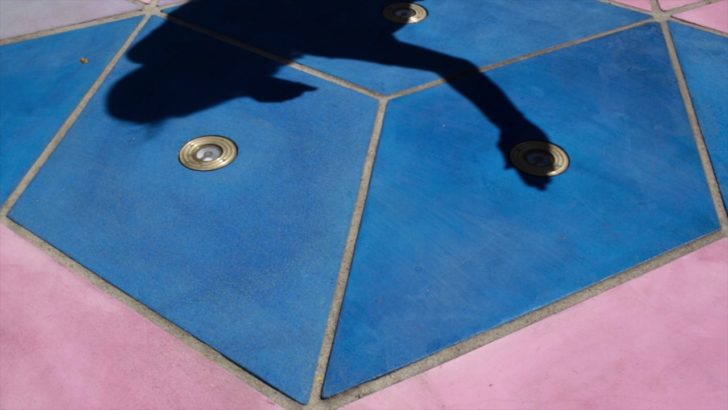 A Dance With the Sun
Dawn or dusk, the same combinations of melody and instrument may never be heard twice. Musical Shadows's many musical possibilities provide a sense of surprise and exploration for both everyday participants and one-time visitors. People are free to choose how they want to engage, simply walking through the pavement or dancing with their entire bodies; alone or together.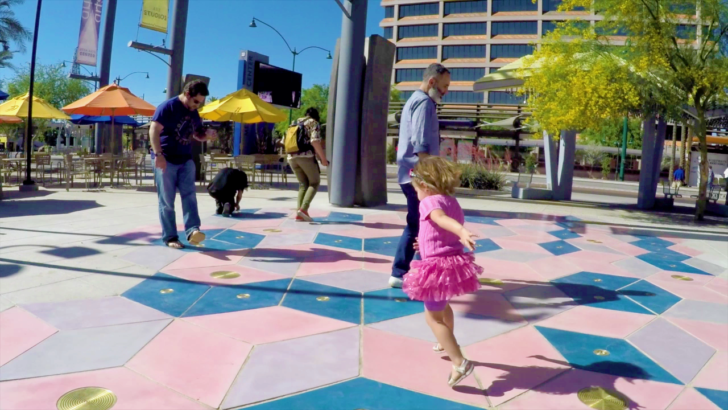 Behind the Scenes
From the beginning of the project, Daily's team went to Mesa in Arizona to conduct workshops and public consultations. These meetings showed us that the difficult co-existence with the harsh sun was a major preoccupation. This informed our core concept: to use shadow as an interaction interface  
We tested our concept using Post-it Notes during one of these workshops. This allowed us both to demonstrate and receive immediate feedback on our idea early in the process.
We had the opportunity to present a functioning prototype on-site during the Mesa Arts Center's Spark Festival. Thousands of visitors attend the two-day festival, the perfect chance to field test a number of different sensor layouts, shapes and densities, and different types of sounds as well.
With the notes from the previous prototype, we created and tested another full-scale sensor layout, this time with chalk and coloured tape in a parking lot. This allowed us to make quick adjustments and to finalize an approximate layout.
We then created another low-tech layout prototype. This one laid out in paper full scale in a parking lot behind our studio, giving us a sense of how it would finally look for a visitor. It allowed us one last chance to make refinements before committing to the final layout.
This prototype was a technical dress rehearsal, allowing us to run the software and hardware for a number of weeks in a row, testing for bugs. It also gave us a platform for testing and tweaking the audio.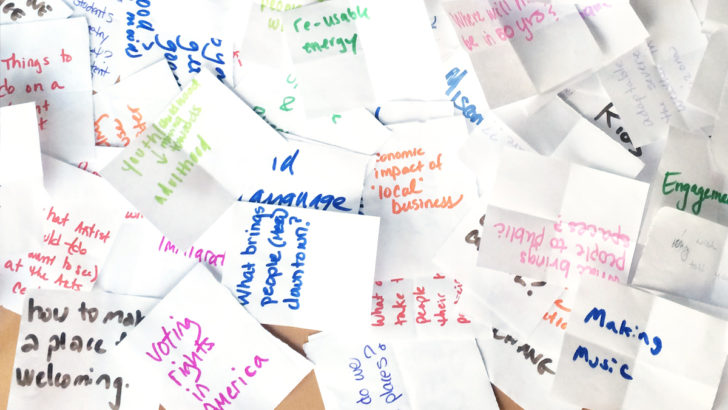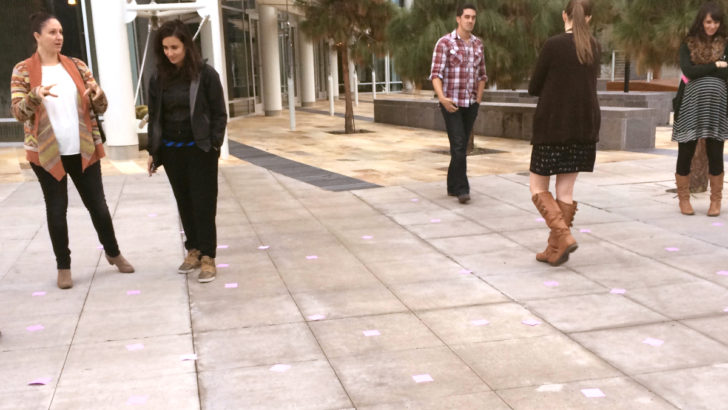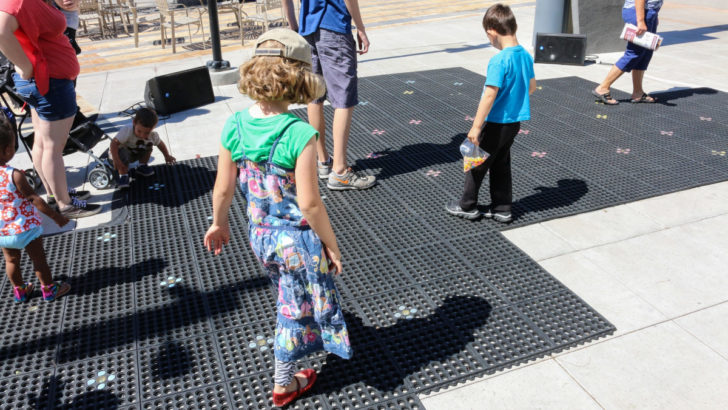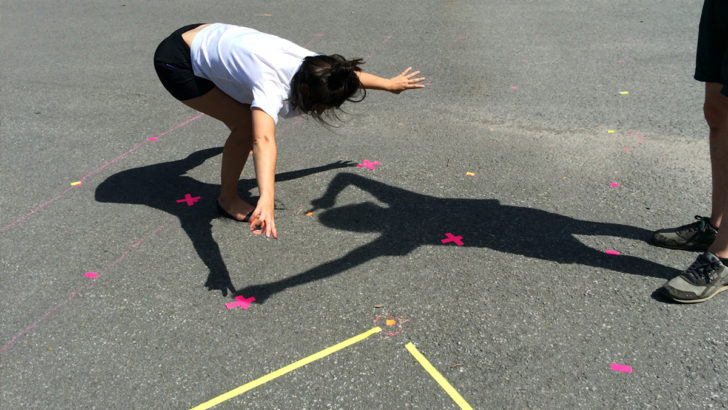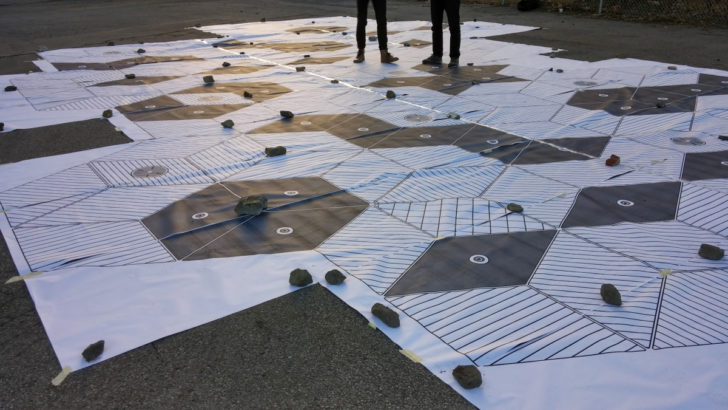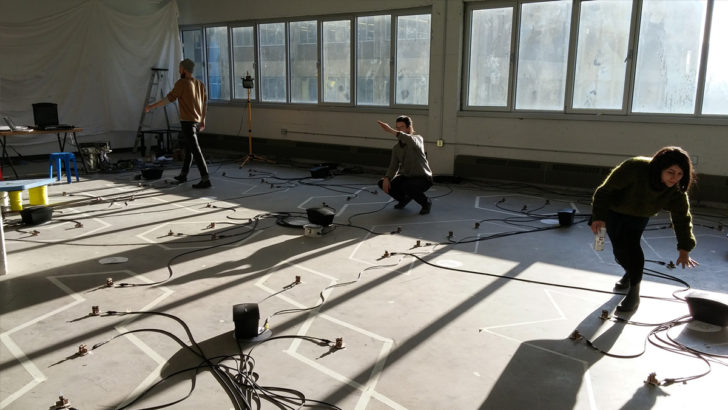 Americans for the Arts - National Recognition to the Best in Public Art Projects - 2017
A project by Daily tous les jours

Permanent installation at the Mesa Arts Center, funded by Artplace America and the City of Mesa.

Creative Direction

Mouna Andraos
Melissa Mongiat

Production

Antoine Clayette
Steve Blanchette

Technological Direction

Interactive Direction

Narrative Design

Sound Direction

Industrial Design

Sound Directiony

Engineering

Thibaut Lefort, Latéral
Remy Studli

Production Coordination

Production Assistance

Fabrication

Formule CNC
Maître d'oeuvre

Video Images

Slaven Gujic
Katie Lambert, Evoaz.com

Editing

Special Thanks

Lucandrea Baraldi, Inès Ortega, Cindy Ornstein, Rob Schultz, Jean Kaminski, and all at the wonderful wonders of the Mesa Arts Center, from the start backers Michael Tingley, Shawn Jordan, David Crummey, and precious production collaborators Trevor Collon, Daniel Petit, Caroline Gueugnon (CVG Consulting), Cyrus M. Bilimoria, CORE and Talis construction.

Powered with the help of