Walk Walk Dance
Toronto, Montréal, Coquitlam, St-Albert, CA | +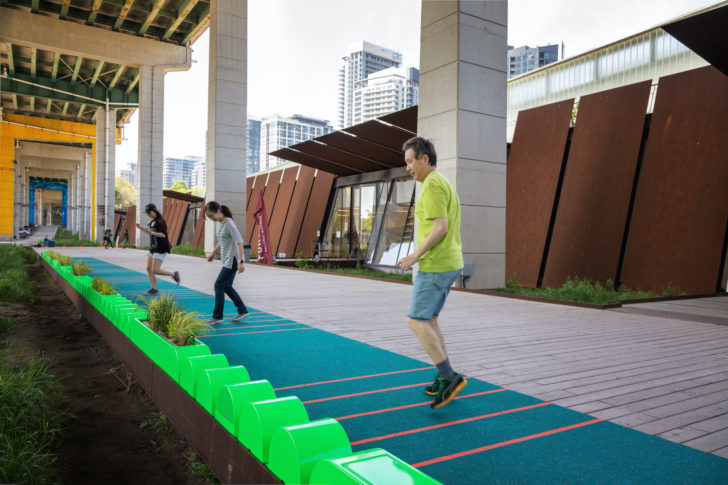 If COVID-19 has proven anything, it's that cities need to adapt and change. This past year across the world, they moved quickly to prototype new ways of experiencing and exploring the city during a global health crisis. They've become more pedestrian and bike friendly, embraced the use and creation of outdoor public spaces, and offered safe moments of fun and delight.
Created for and during the pandemic, Walk Walk Dance is a series of music-making lines that explore how participation and interaction can create new spaces for play in cities. Let's play with physical distancing rules, one, two, three steps at a time.
How it works
It's simple: step, jump, roll or dance on the lines to trigger music. This project was designed to be accessible to everyone, whether they are on foot or on wheels: all the technology is enclosed in a chain of boxes and planters, weighted down with local plants. Lines are simply drawn, painted or taped.
This is the best time ever to think of a walkable city.
Making cities dance
Walk Walk Dance is a roving project — designed for struggling cities that need to quickly revive their public spaces in the wake of COVID-19. Created for temporary displays, the installation adapts to all pathways and streets, making it easy to deploy in diverse urban settings.
Because every city needs a dancing strategy.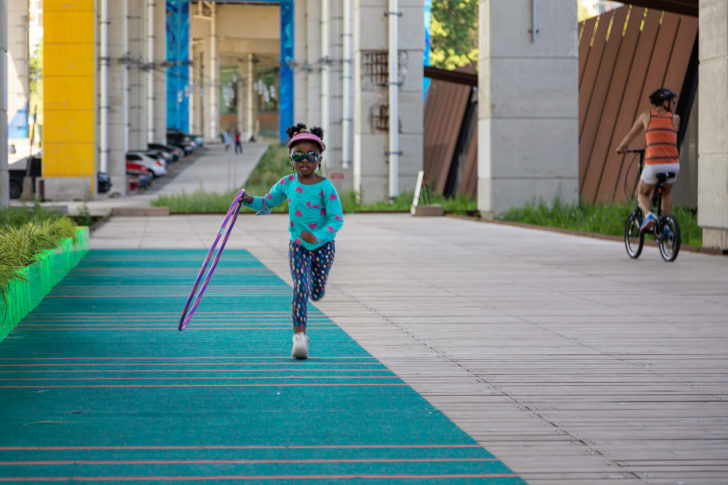 Features
Touchless

6 feet between play sections

Design adapts easily to slope variations

All tech components are in a protective case / flower bed

Lines are made with paint, chalk, a carpet or adhesive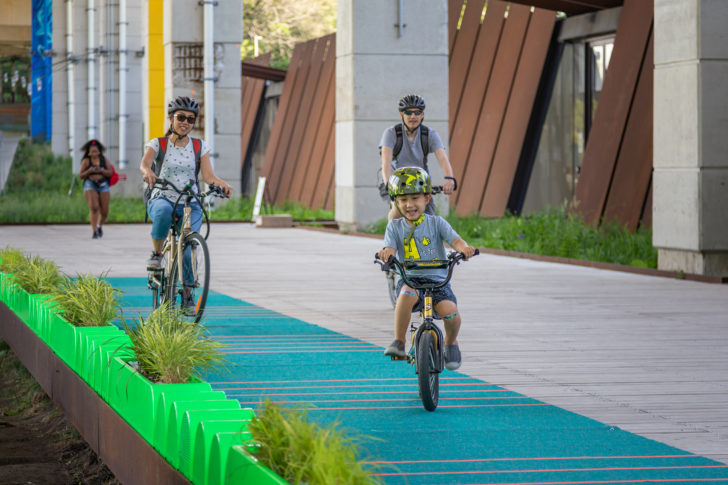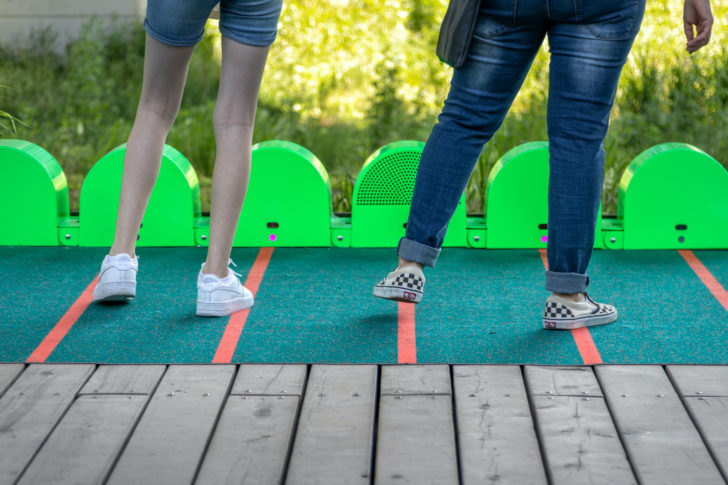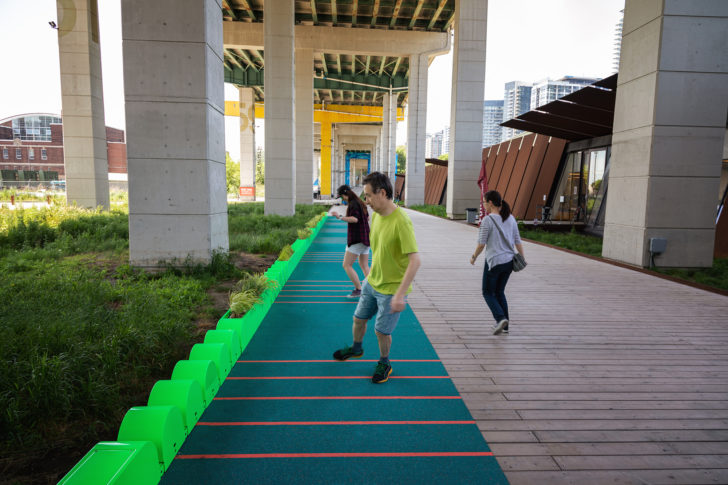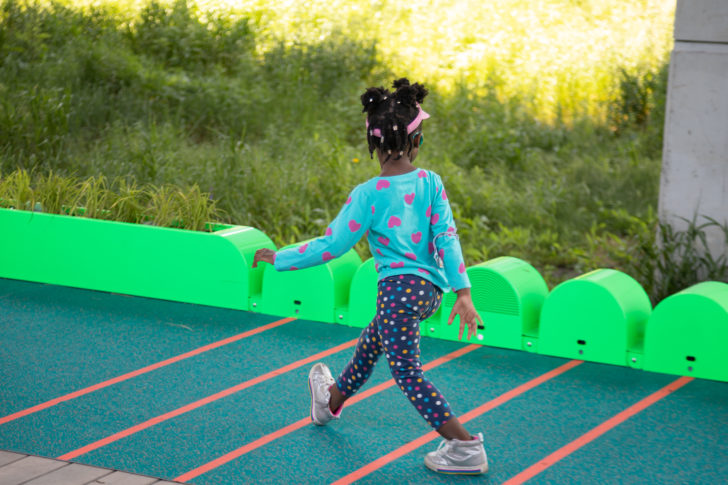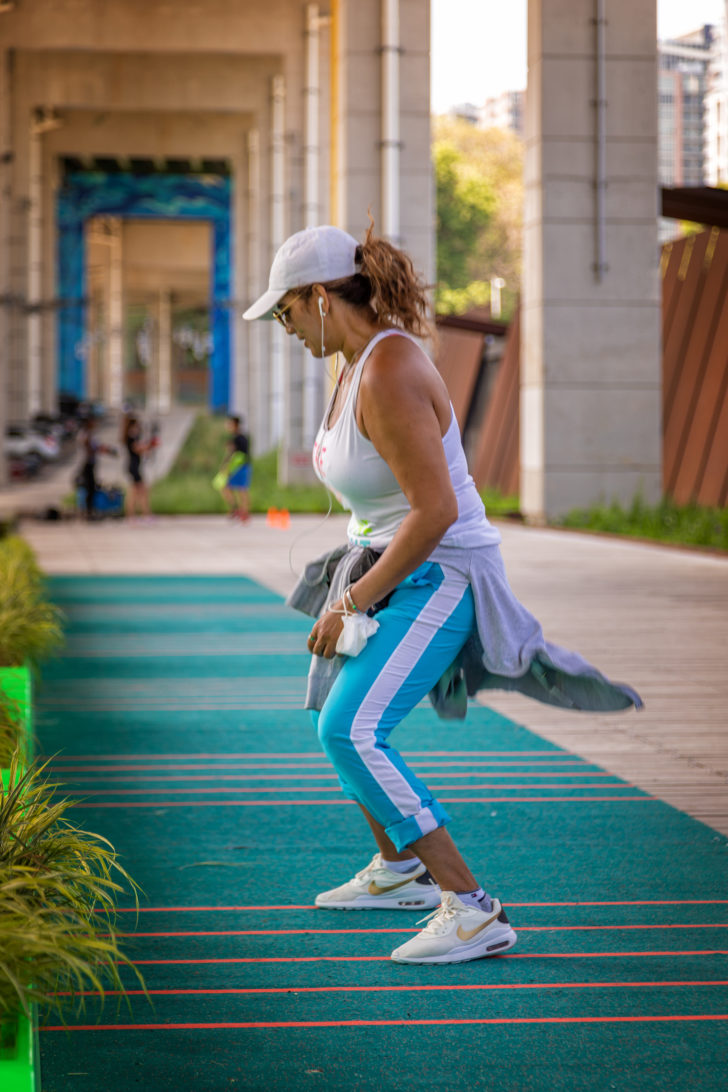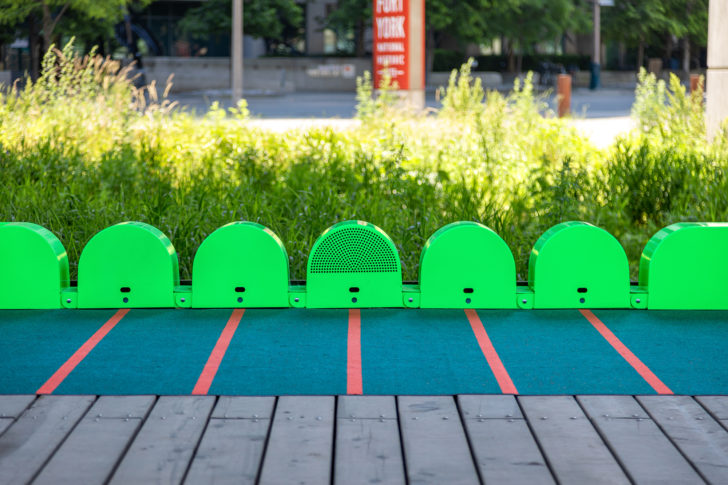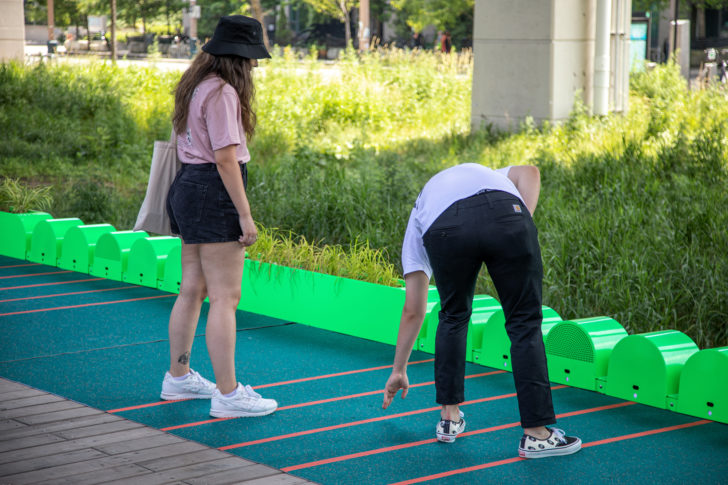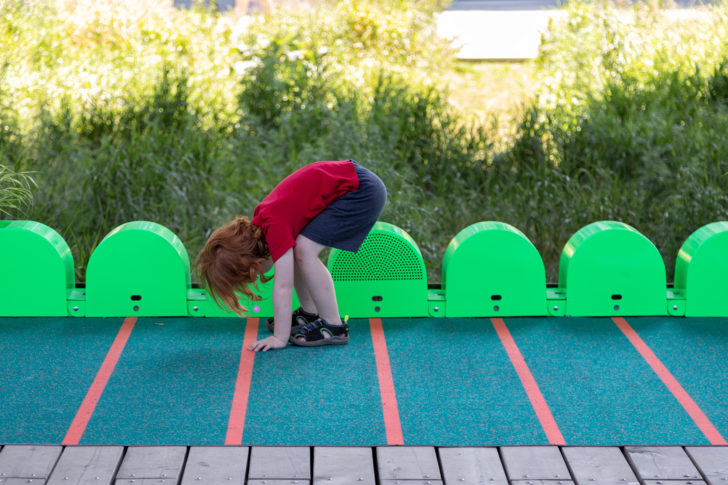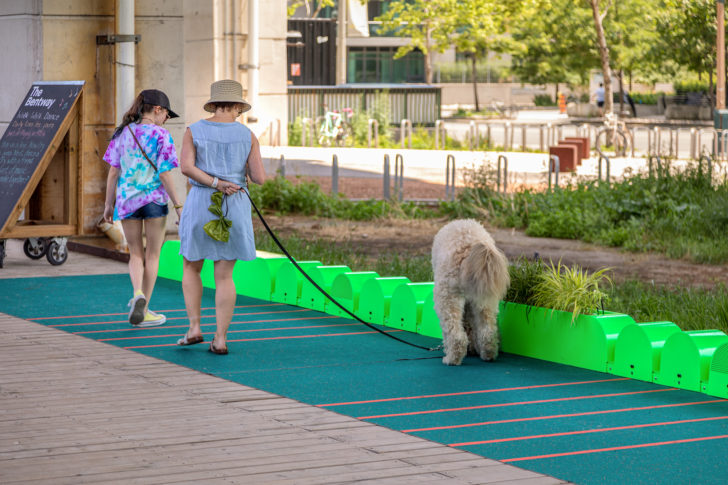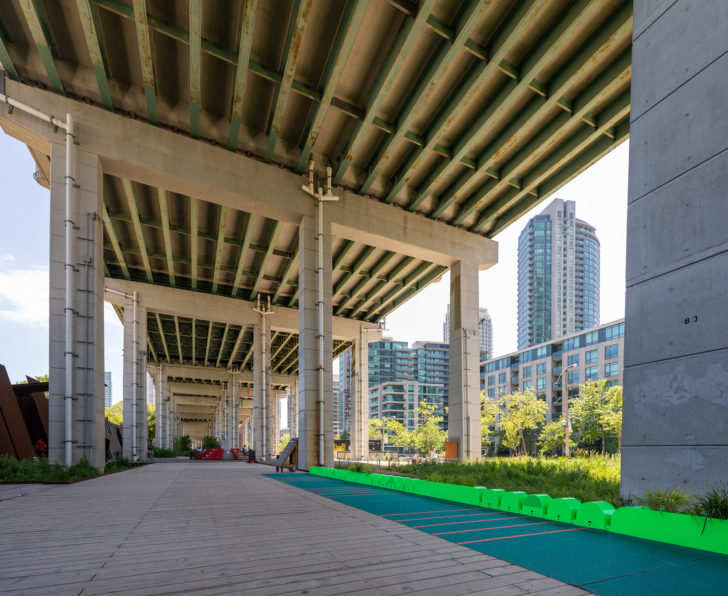 Hub Montreal International Outreach Grand Prize
Core77 Design Awards 2021
Design Vanguard Covid-19 Directory
This project is an original artwork by Daily tous les jours

This project was made possible in part by the Government of Canada
With the support of the SODEC

Creative Direction

Mouna Andraos
Melissa Mongiat

Production

Narrative Experience

Sound Direction

Object Design Direction

Interactive Direction

Technological Direction

Technical Direction

Copywriting

Video

Victorine Yok-Thot Sentilhes

Thank you

Daily's team: Hugo Dufour-Bouchard, Justine Jacob-Roy & Noémie Rivière. Antoine, Léon, Leyl, Sama.

Powered with the help of