Cimbalom Circle
House of Music, Budapest, HU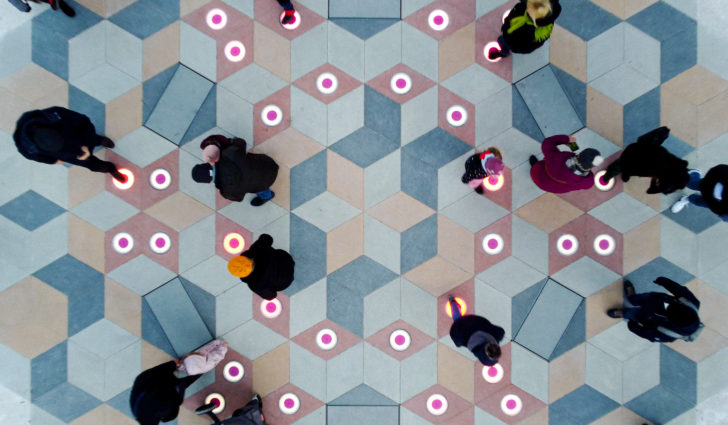 Cimbalom Circle is a series of musical tiles that create impromptu orchestras out of pedestrian choreographies.
A tribute
Located near Budapest's House of Music, signed by architect Sou Fujimoto, the work pays tribute to Hungary's musical legacy. At the center of the artwork is the Cimbalom, a stringed instrument invented in Budapest in 1874. People walk a tune, play their own games, or dance, creating ever-evolving contemporary compositions  with traditional sounds.
Cimbalom Circle was inaugurated in January 2022. As a key attraction of Liget Park, the artwork joined the permanent collection of currently Europe's largest urban cultural development.
Musical Pavement Series
Cimbalom Circle is part of Daily's Musical Pavement series that bring a new musical dimension to cities.
These artworks live permanently in urban architecture to stimulate the emergence of new gathering habits and opportunities for a wide audience to play music together. As people play along, inhibitions are lost and spontaneous performances take place.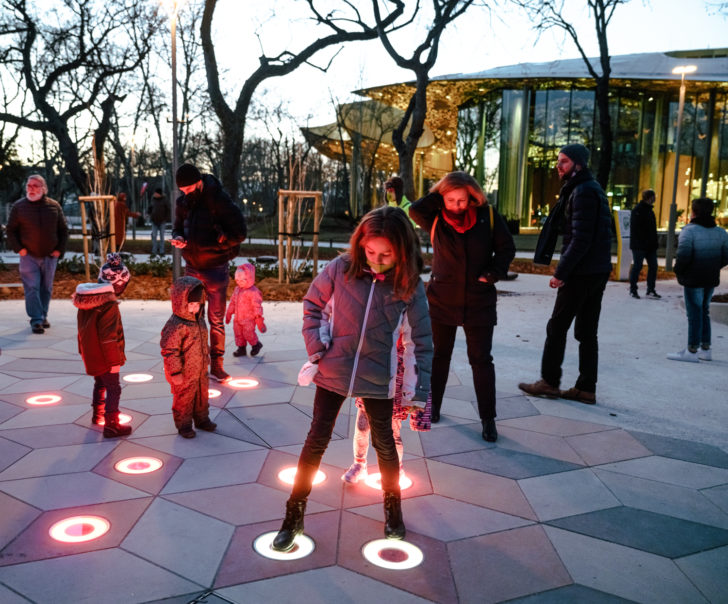 How it works
The Cimbalom Circle system has 36 interactive units embedded in concrete tiles, each including a sensor and a responsive light ring. Place your foot, wheel, hand… on a sensor to play a note. Tap multiple sensors to play arpeggios. Explore alone or with others to compose many melodies – the rhythms depend on the distance between the sensors played. Step on one sensor, then another, then another and create a loop, drawing patterns of music, and light, with your feet.
Music emanates from the ground as if by magic. The sound system comprises in-house tailored speaker tiles developed to have no visible hardware, resist outdoor conditions and blend into the pavement pattern.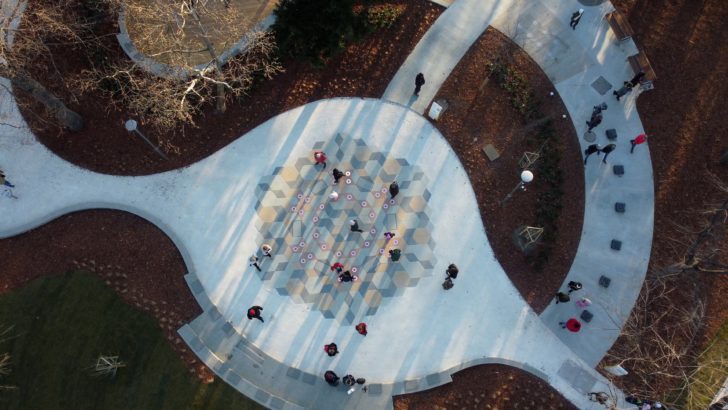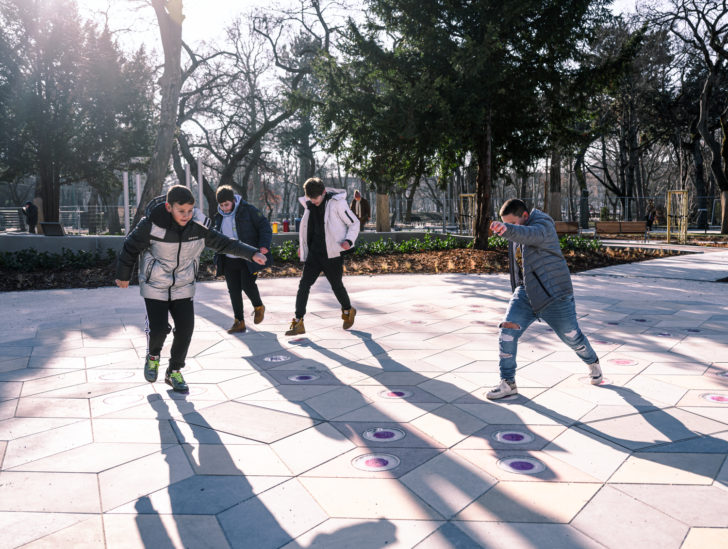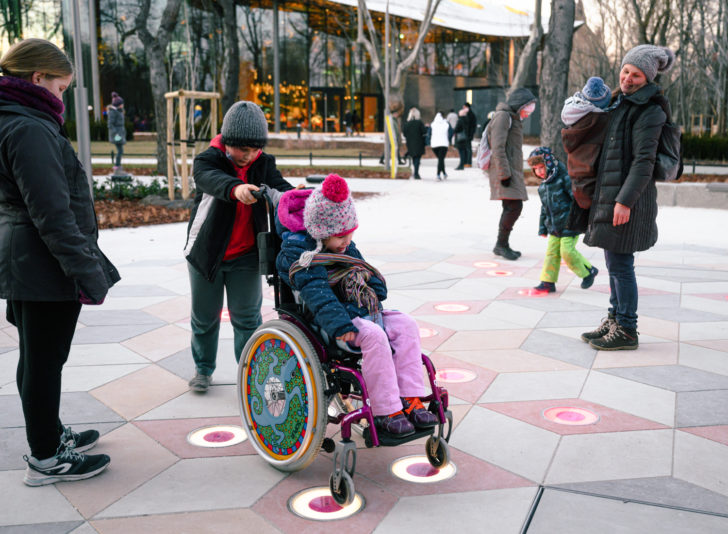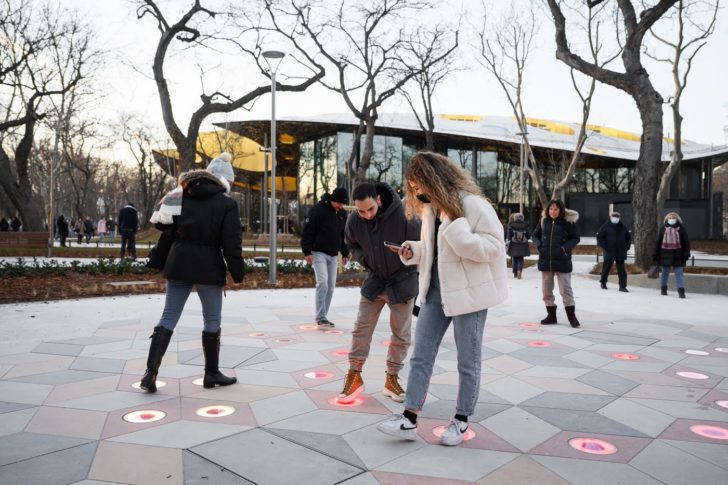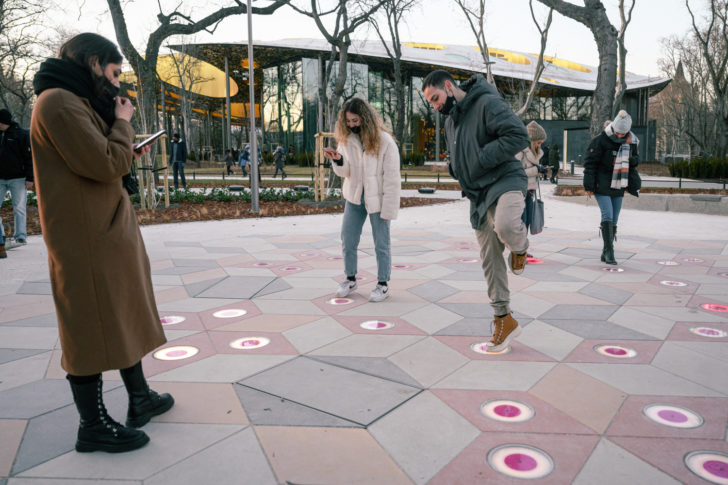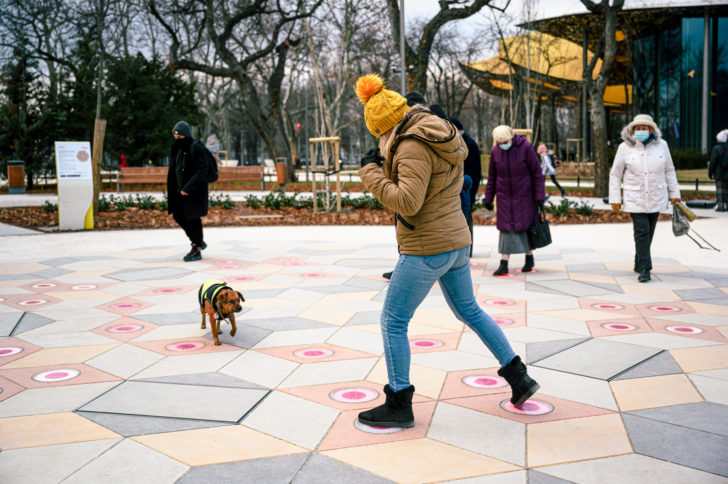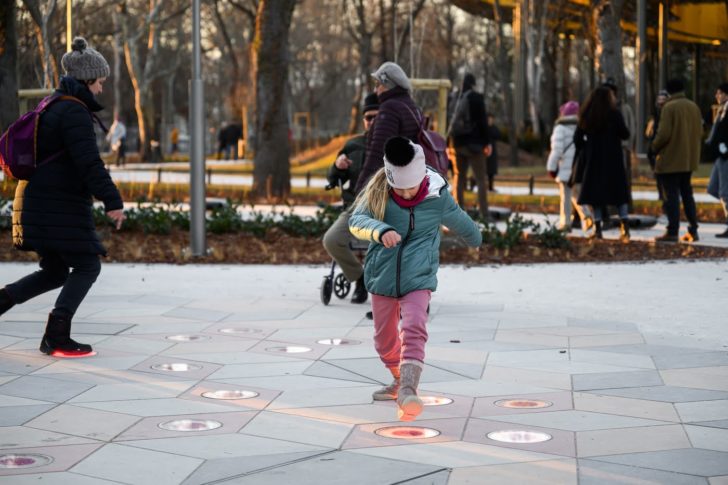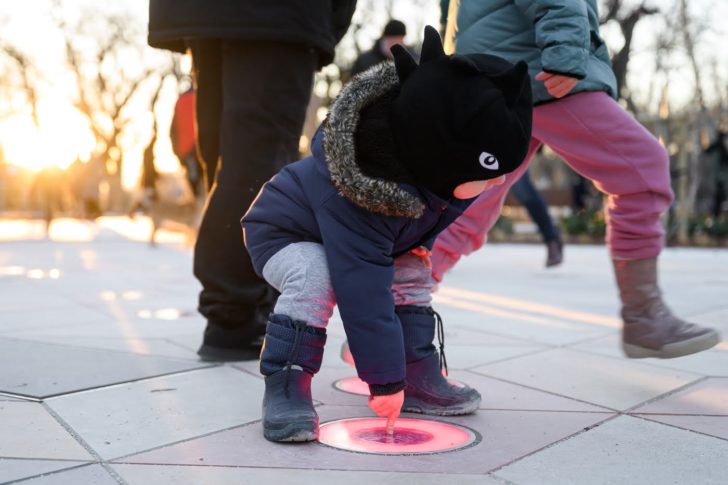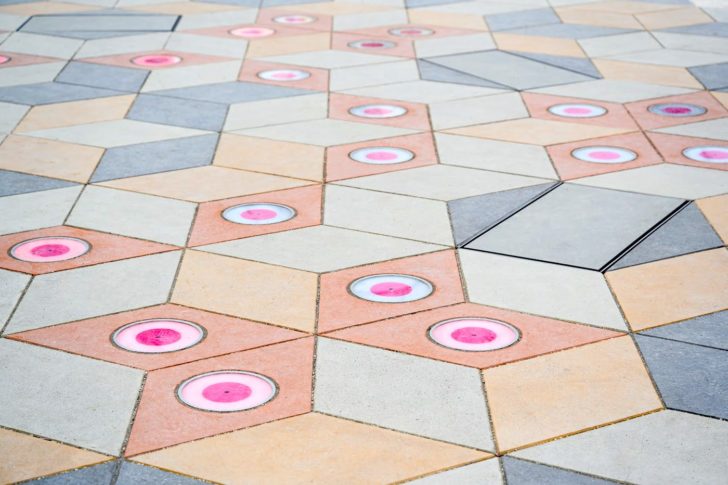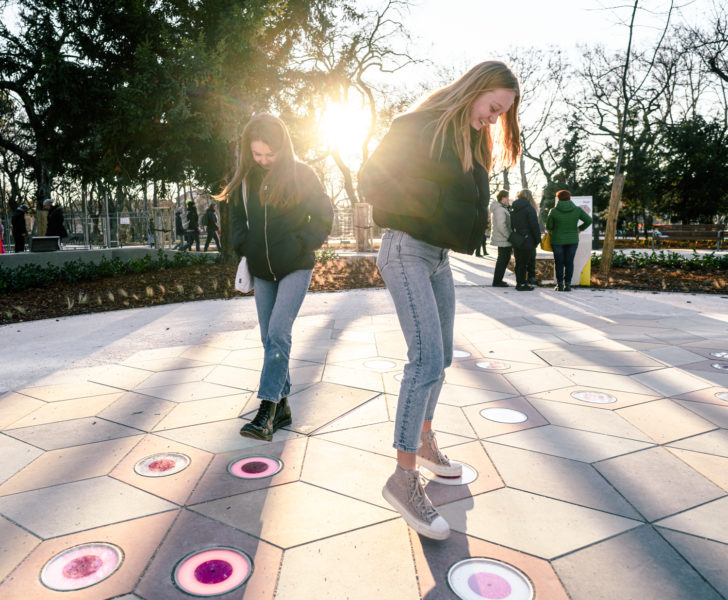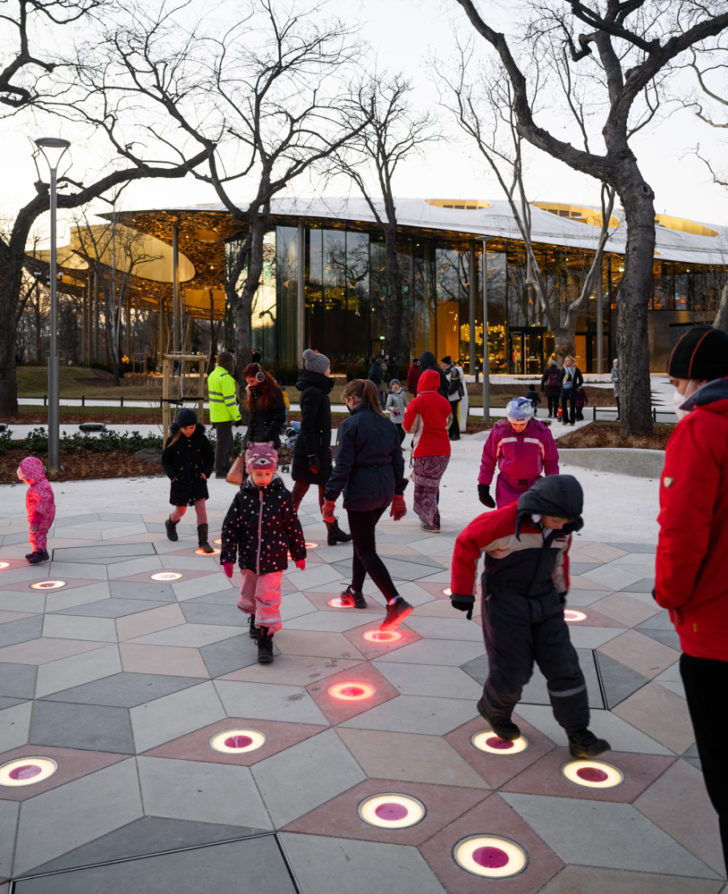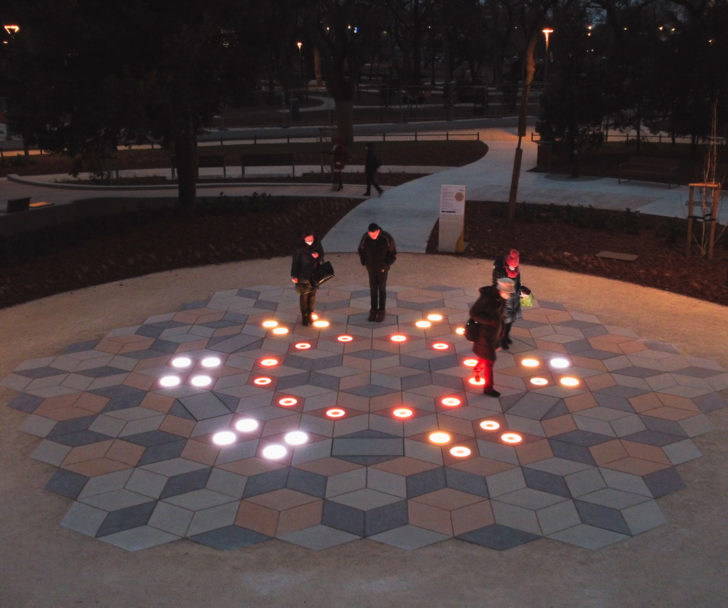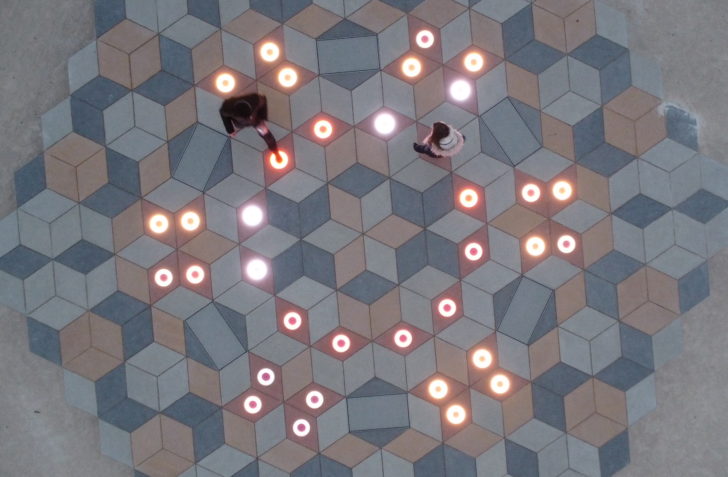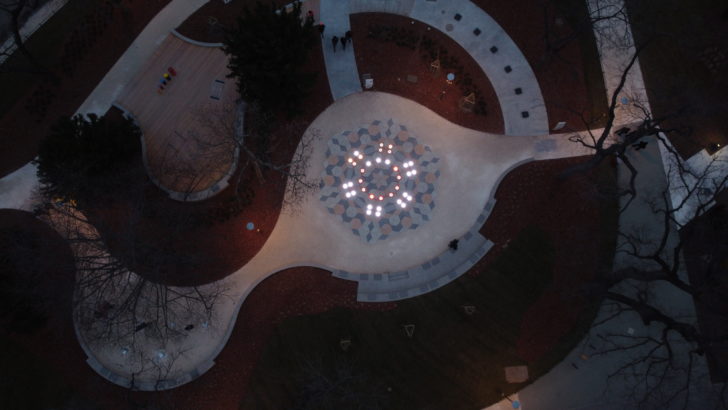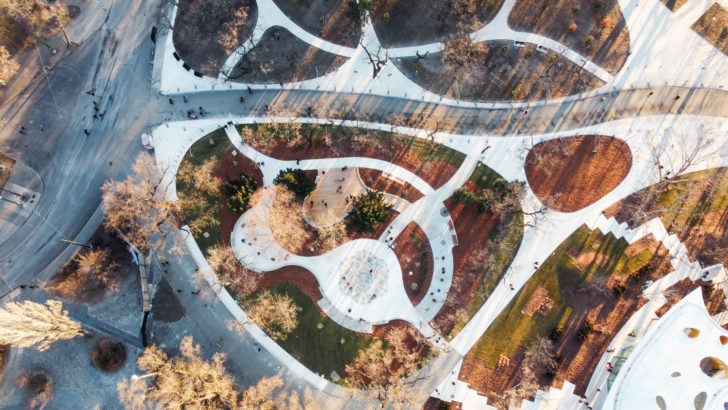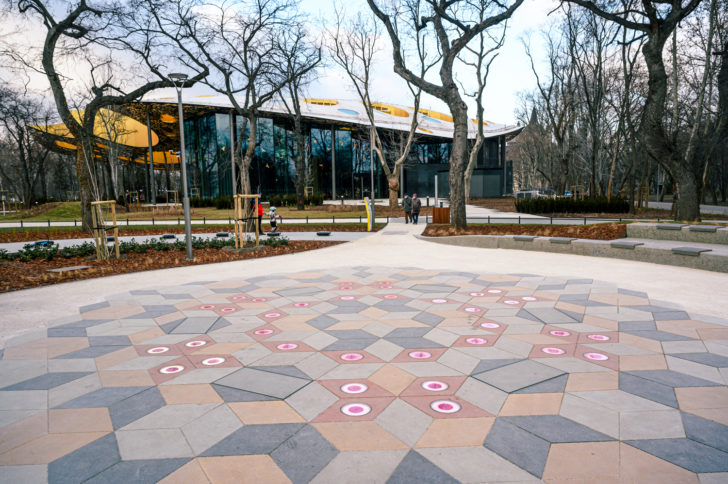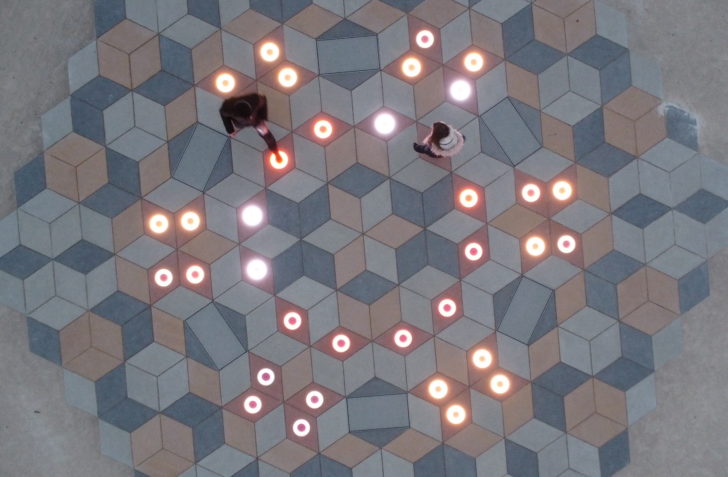 Core77 - Winner - Interactive design 2022
AZURE Magazine - TOP 10 Public Space project in 2022
This project was made possible [in part] by the Government of Canada.
A Project by Daily tous les jours

Creative Direction

Mouna Andraos
Melissa Mongiat

Production

Technological Direction

Technical Direction

Design

Ajmir Kandola
Michael Carosello
Magalie Rouleau

Sound Direction

Industrial Design

Engineering

Production Coordination

Photography et video

Communication and content

Cécile Chandran
Mehdi Kerrit

Powered with the help of

Client

General contractor