Village Lab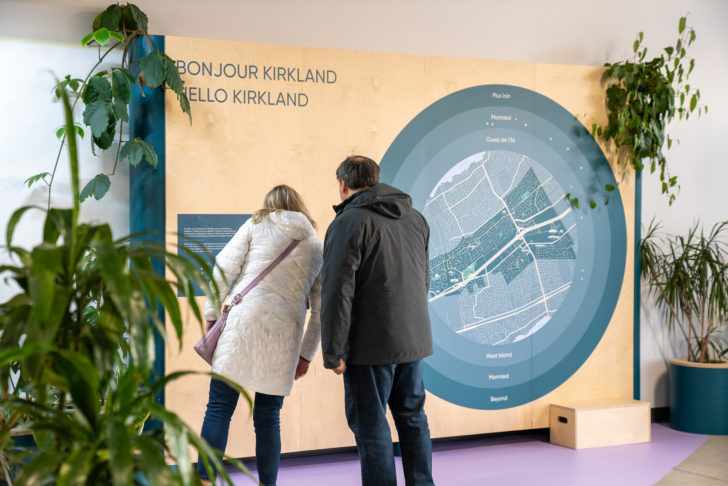 An experiential space designed to provoke thought, inspire conversation, and explore new ideas for sustainable, people-centric communities. Village Lab is the fruit of Daily tous les jour's ongoing explorations on creating places for people to thrive, and was designed to showcase Broccolini and RioCan's commitment to future development.
Category
Where?
Kirkland, Quebec, Canada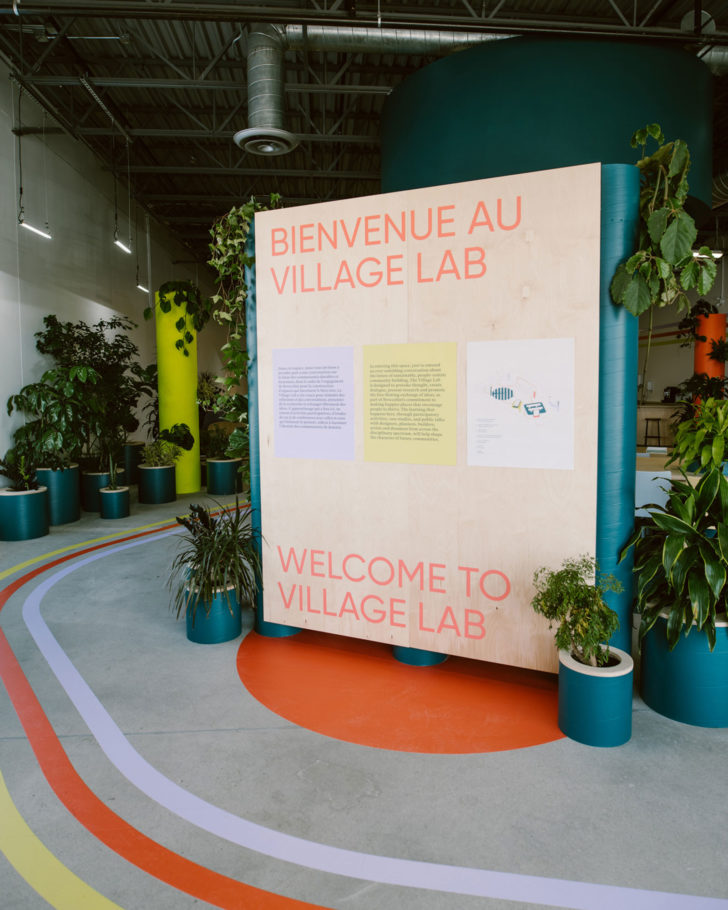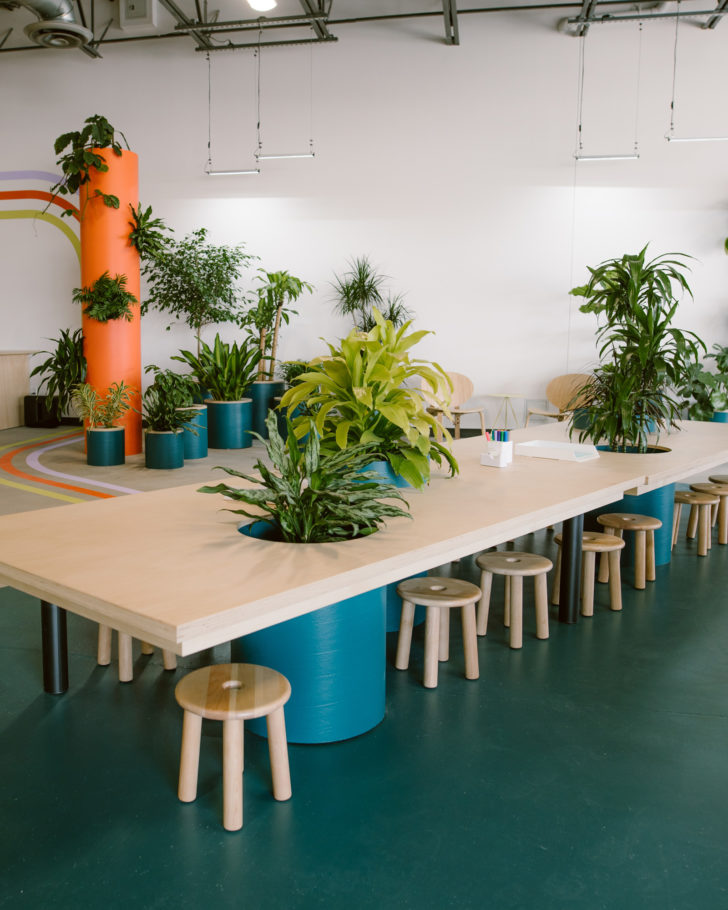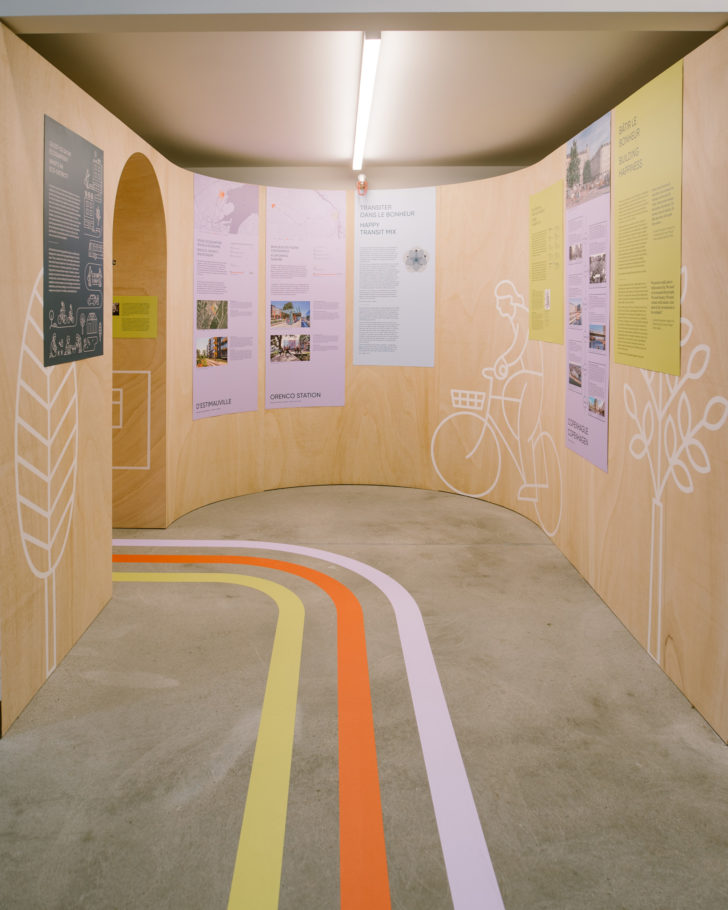 A Conversation Space
Featuring exhibit case studies, participatory activities, and public talks with designers, planners, builders, artists, and dreamers from across the disciplinary spectrum, Village Lab invites Kirkland visitors and citizens to consider how we can shape the character of our future communities in ways that prioritise human well-being and sustainability.
The Village Lab's café serves as a meeting point where visitors can enjoy a coffee, relax, while also providing a forum for casual conversation and exploration.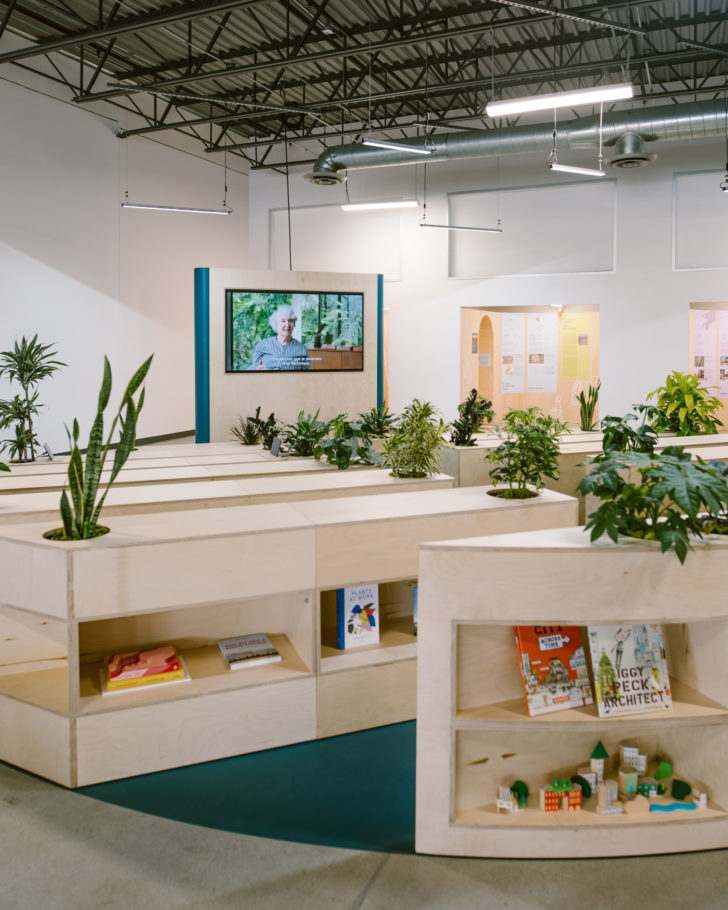 Playing With Future Neighbourhood Scenarios
One of the highlights of the Village Lab is a large-scale interactive table that invites visitors to actively compare ways of life of different urban densities. This installation provides visitors with an opportunity to engage with a range of interactive scenarios. Participants can explore the many facets of sustainable transit-oriented principles.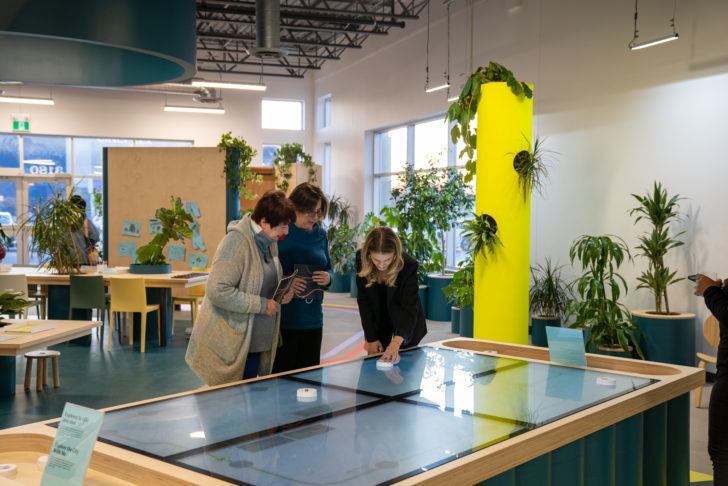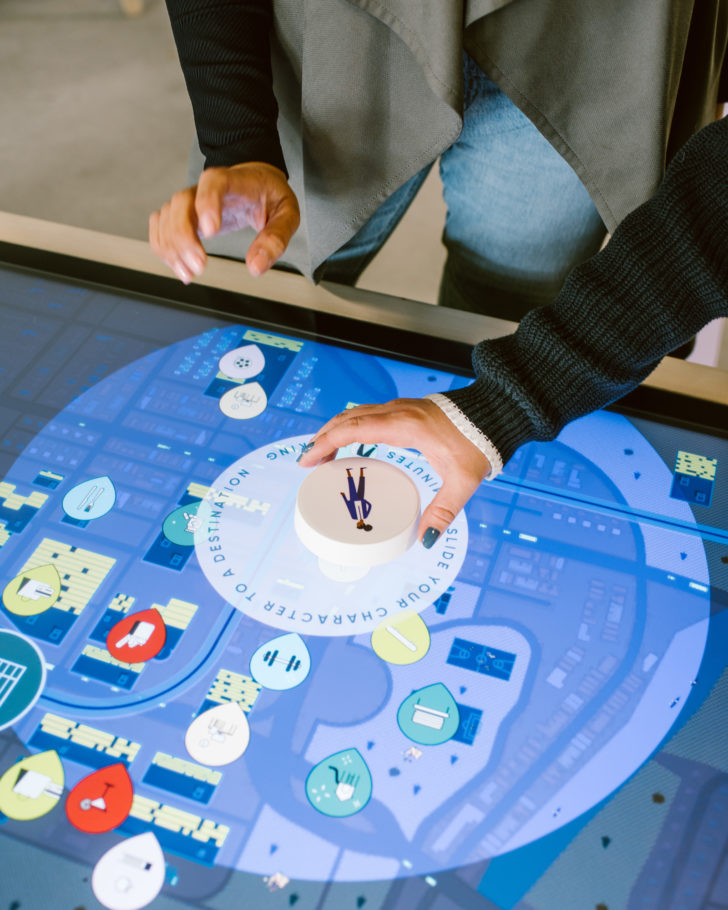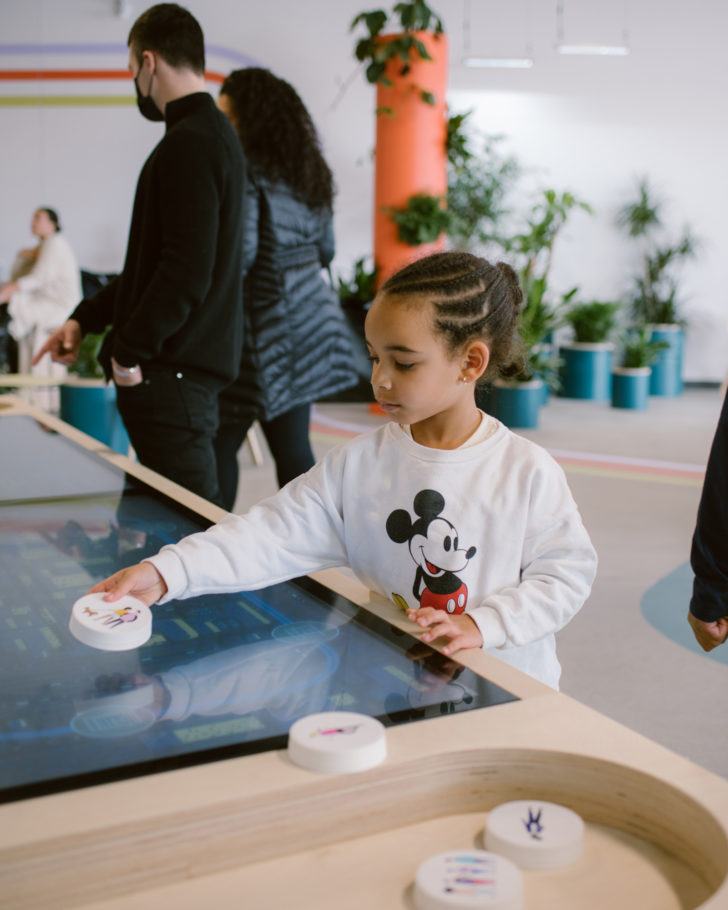 Exhibition Zone
As a suburban nation, Canada is facing numerous challenges related to urban sprawl and the loss of green space. This exhibit invites visitors to explore key notions of community design and urban planning that policy makers use to tackle these challenges. Through illustrative case studies and key data, visitors can learn about inspiring municipalities with strategies to improve the happiness and quality of life of their communities. By learning about how cities grow sustainably while preserving their identities, we can try to imagine, together, what a better future can look like for the Montreal region.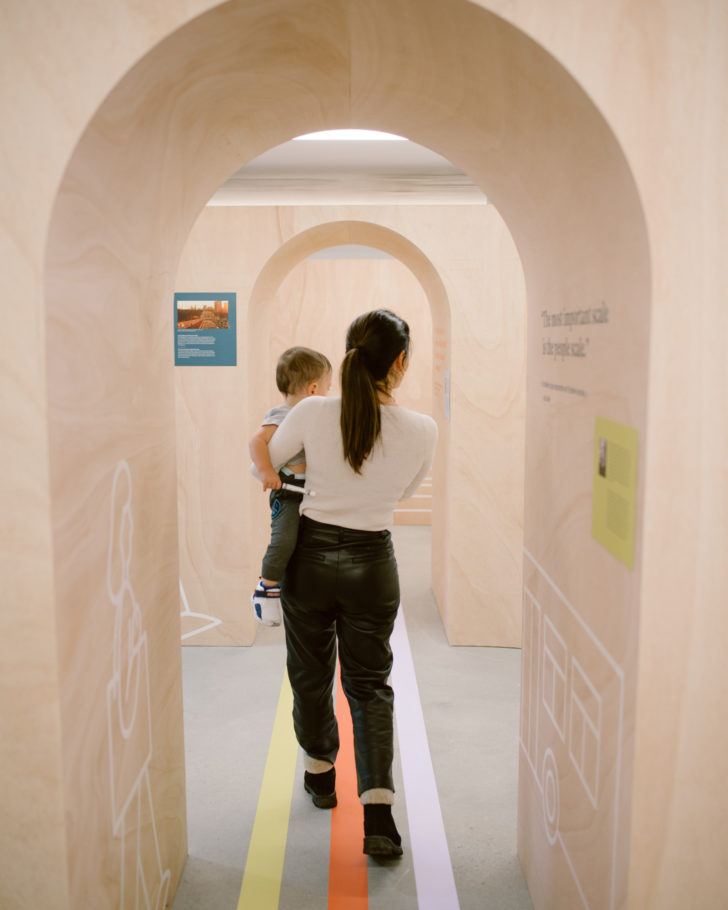 "[…] Suburbia wasn't designed with sustainability in mind, but its aging generation of commercial strip corridors, dying shopping centers, and out-of-date office parks are providing us the opportunity for a radical do-over."

– Ellen Dunham-Jones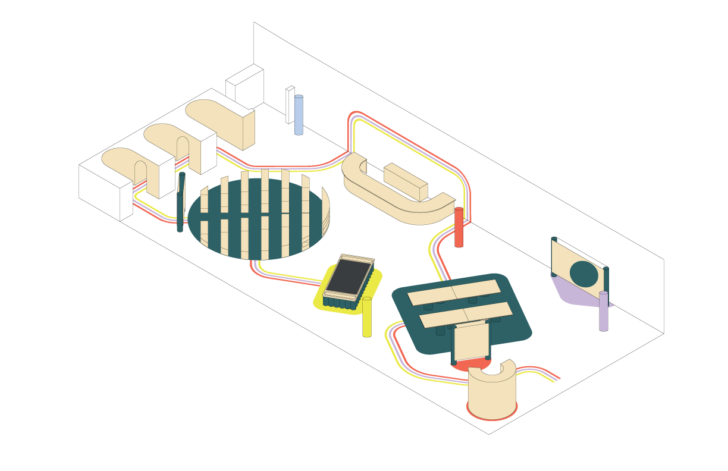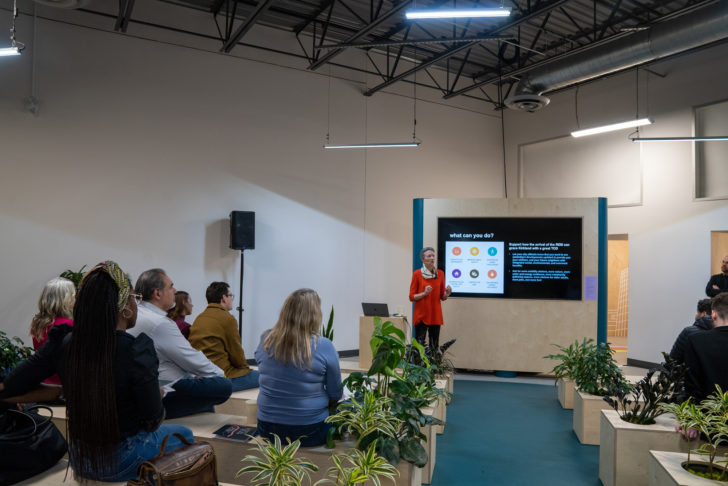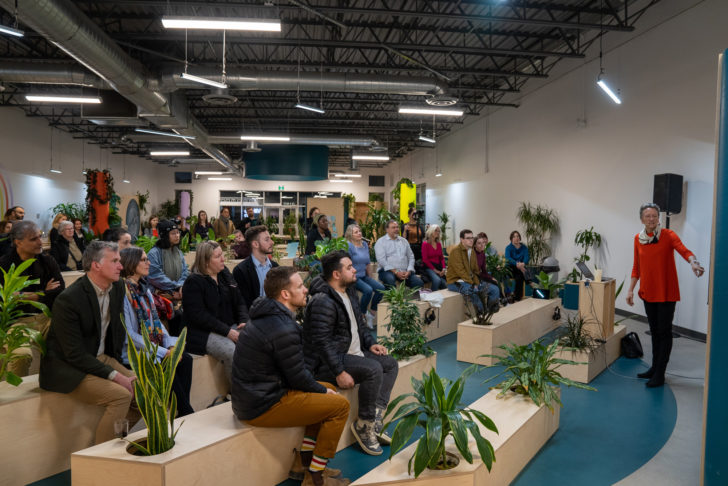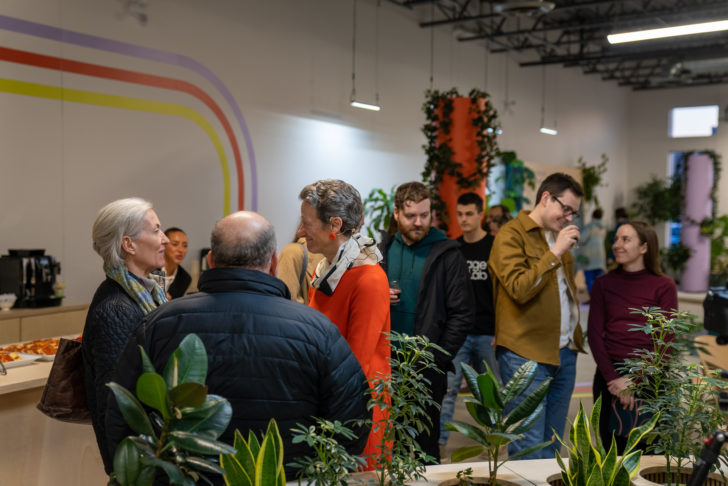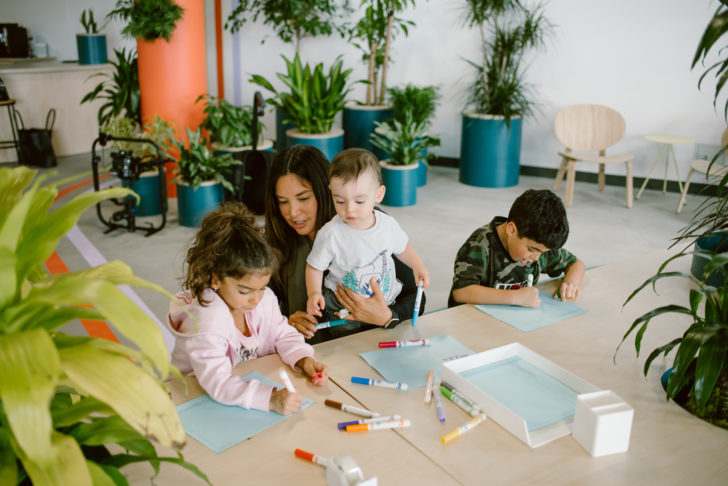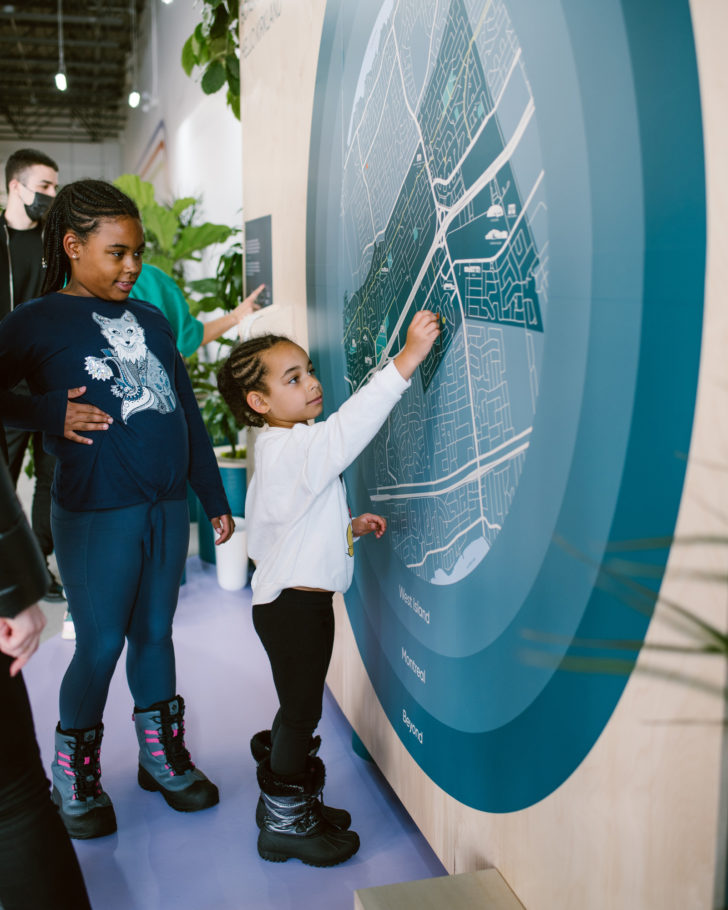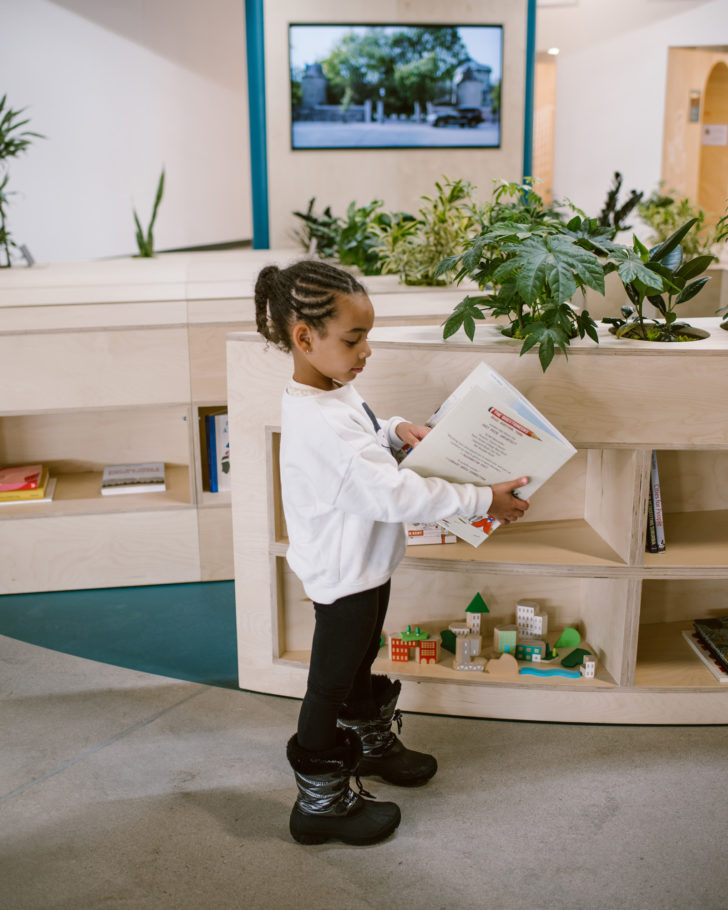 This project was created for Broccolini
A project by Daily tous les jours

Creative Direction

Mouna Andraos
Melissa Mongiat
Nicolas Fonseca

Production

Justine Jacob-Roy
Aurélien Cruse
Sarah James

Design

Magalie Rouleau
Michael Carosello
Ajmir Kandola
Flo Peters
Sarah James

Detailed Design

Graphic Design

Magalie Rouleau
Rami Hage-Obeid

Illustrations

llustration and motion design (interactive table)

Technological Direction

Pierre Thirion
Renaud Vincent

Technical Direction

Manuel Acevedo Civantos
Mathieu Frenette

Content Direction

Research

Vivre en Ville
Gabriela Agathiadis-Frick
Gabriel Therrien

Editing/Translation

Raphaëlle Cormier
Valérie Gobeil
Edith Skewes-Cox

Fabrication

Double Effet
Graphiscan
Sticky Media

Installation

Double Effet
Alizée Millot

Thank you

Anthony DeCarli, Kris Arvanitakis, Vivre en Ville, Double Effet, Gabriel Martial, LightFactor, Concept Paradesign, Planterra, Circuit 24, CVG Consulting, Marta Masferrer Juliol, Melissa Perotte, Giovanna Borasi, Virginie Cousineau, Paula Negron, Eva Schindling, Michael Baker, Mehdi Kerrit, Leyla Nahas, Noémie Rivière, Rafine You, Stu Wershof, Dan Freder, Matt Silverstein, Couzin Films, Maison 4:3, Les Films Criterion, Office national du film du Canada, TED Talks, Mogens Falk-Sørensen, Gehl, Danish Cyclists' Federation, Astrid Maria Rasmussen, Daniel Rasmussen, Sebastian Himmelstrup, Denmark Regional Planning Office, Leeb Architects/Pete Eckert, City of Hillsboro, Ville de Québec, Carlos Moreno, Thomas Baltes, Redtea, Ellen Dunham-Jones, Phillip Jones, Vintage Air Photos, Peak Aerials, Blatchford Renewable Energy