Machine à Turlute
Musée de la Gaspésie, Gaspé, CA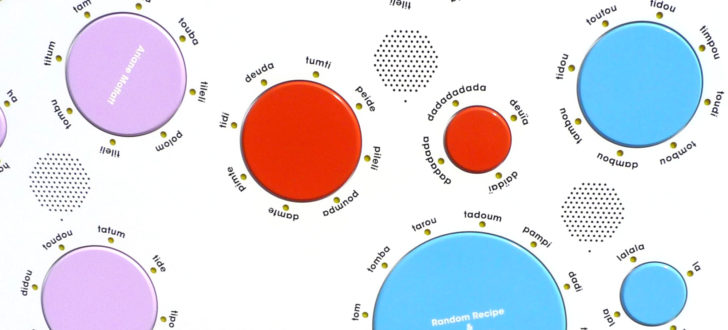 In the late 20s, Marie Travers – also known as La Bolduc – was the first woman who sang to Quebec's working class in their distinctive language. Nicknamed the "Queen of canadian folk singers", she made a name for herself touring the country with her "turlute". The Machine à turlute (Turlute Machine) is a musical caravan allowing people to learn how to sing in this traditional genre, and to compose unique musical pieces together.
Tam Ta Piou Tam Pidou
Similar to irish lilting, turlute uses voices as musical instruments: turelurelu and turelututu for flutes; lire lire liliron for bagpipes; ran tan plan fere fere tan for drum, and tarira rira for trumpets. Onto the Machine: a series of colored discs allows you to play the turlute sounds. By changing how fast you make them spin, you can experiment with the phrases and compose your own turlute.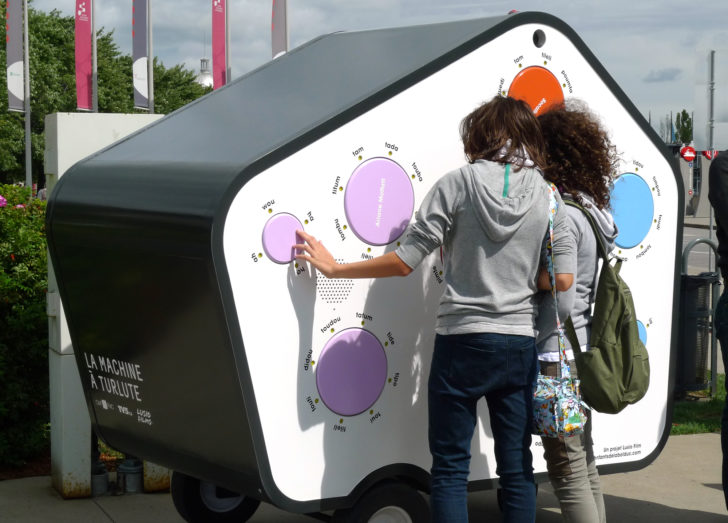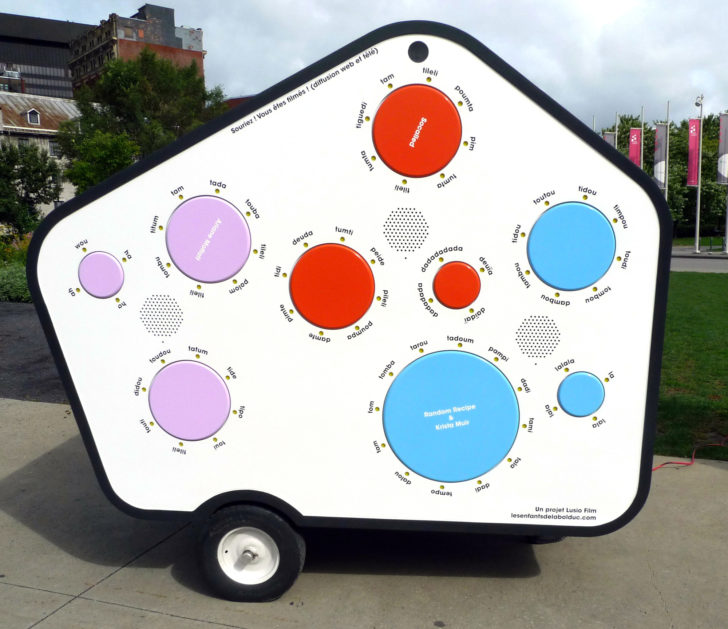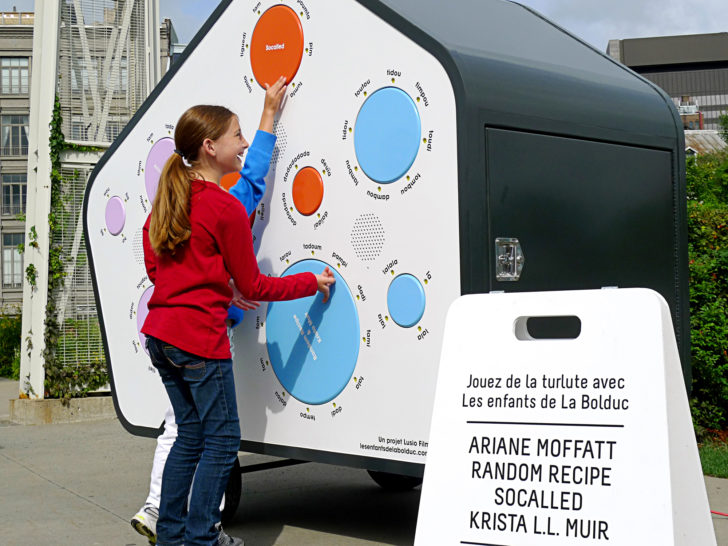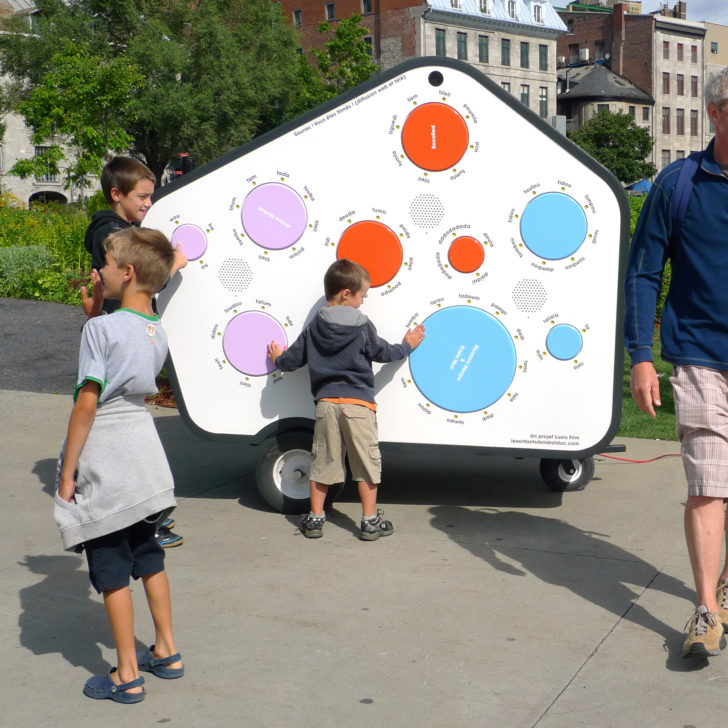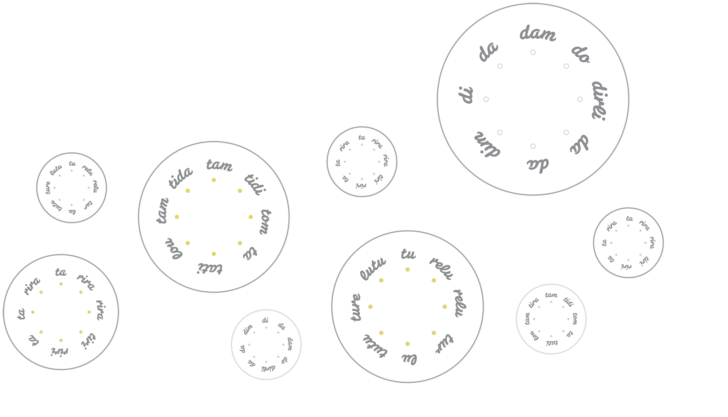 Contemporary Turlute
The Machine allows the public to rediscover part of Quebec's cultural heritage, interpreted by the contemporary artists Ariane Moffatt, Chloé Sainte-Marie, Radio Radio, Krista Muir and Les Abdigradationnistes, Random Recipe, Le Husky, Socalled and We Are Wolves.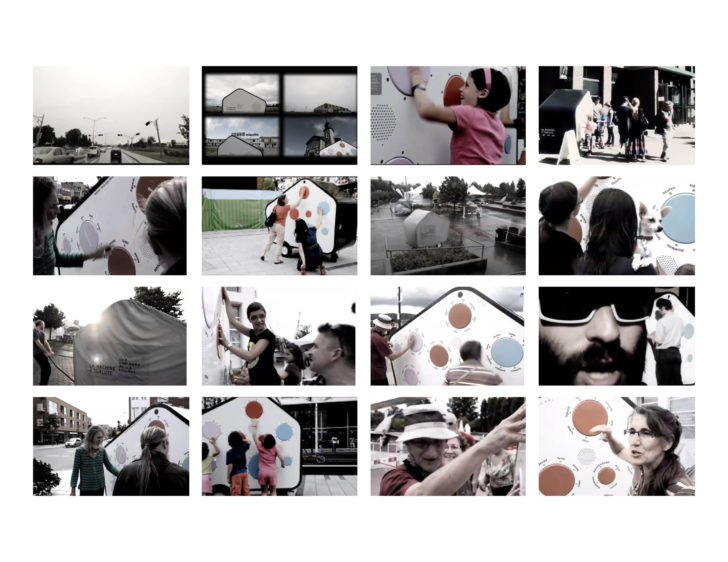 The Bolduc's Children
The Machine was created in 2011 for The Bolduc's Children, a web documentary produced by Lusio Film. The project was created to commemorate the 70th anniversary of the singer's passing. Since then, the project has travelled all over the province, broadcasting her music just like she used to do.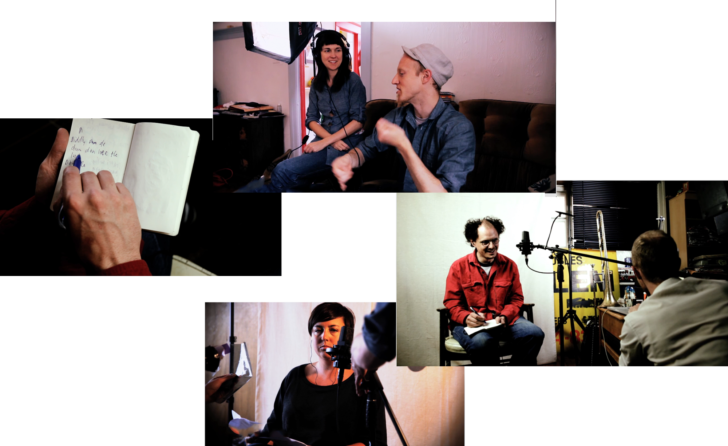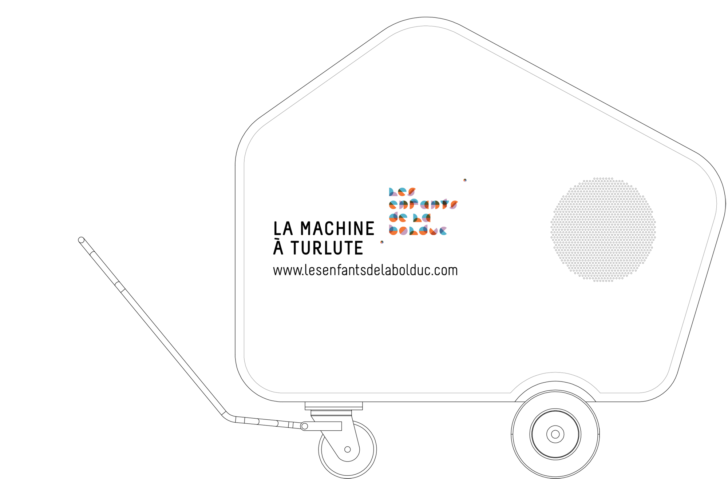 This project was created for the musical web documentary Les enfants de La Bolduc, in collaboration with Lusio Films

A Project by Daily tous les jours

Creative Direction

Mouna Andraos
Melissa Mongiat

Executive Production

Technological Direction

Conception

Amélie Bilodeau
Émilie Grenier
Yolène Le Roux

Interaction Design

Industrial Design

Musical Direction

Featured artists

Ariane Moffatt
Random Recipe
Krista Muir et Les Abdigradationnistes
Socalled
Chloé Sainte-Marie
Radio Radio
Le Husky
We Are Wolves

Sound Engineering

Computer Engineering

Jan Anlauff
Peter Rockwell

Fabrication

Filming

Philippe Tremblay-Berberi
Geoffrey Boulangé

Editing

Production

Marie-Dominique Michaud - Lusio Films

Original Concept

Émilie Grenier
Jean-Christophe Yacono (yako)

Creative Direction

Powered with the help of