Loop Loop Dans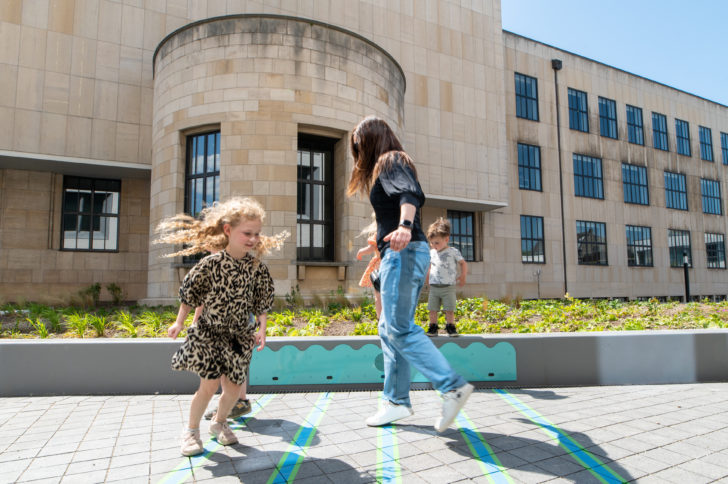 Simple lines on a pavement transform the doorstep of city hall into an interactive dance floor.
Categories
Where
Heerlen, Netherlands
Permanently installed on the doorstep of Heerlen's new city hall, Loop Loop Dans (dutch for Walk Walk Dance) invites passersby to make music to the beat of their own step, alone or with others. All it takes is just a hop, step, skip, or a roll, to play lines on the pavement like musical keys. Commissioned as part of its "City as a Playground" initiative, the artwork pays tribute to Heerlen as Europe's emerging prominent hub for hip hop and urban dance.
Touching the lines—whether with a foot or a wheel—triggers rhythms, tones, and melodies. Keep at it long enough, or collaborate with others, and fully orchestrated snippets of song emerge, composed by the user's movements. With all the technology (sensors, speakers) discreetly enclosed in the low-lying wall of an adjacent garden bed, Loop Loop Dans becomes a seamless part of the site's permanent infrastructure.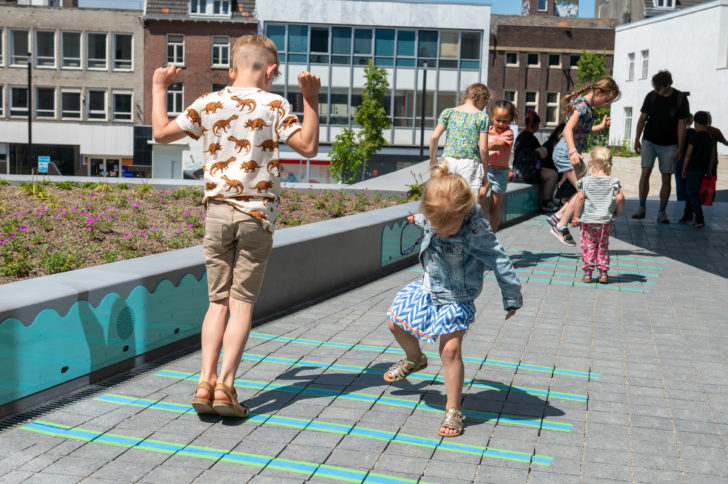 Heerlen
Ever since the local coal mining industry collapsed in the 1970s, ending tens of thousands of jobs, Heerlen has struggled to re-find its economic footing. Recently the city has developed into an emerging tech hub, but it has also had success investing in arts and culture as a driver for the local economy, and seen its old centre revitalized with exciting new architecture, including the city hall designed by dutch firm Mecanoo. (Daily tous les jours collaborated closely with Mecanoo on ensuring the artwork's integration with the site.)
Meanwhile, the Notorious IBE, a popular summer festival in Heerlen that draws performers and audiences from around the world, has put Heerlen on the map as a hub for hip hop dance.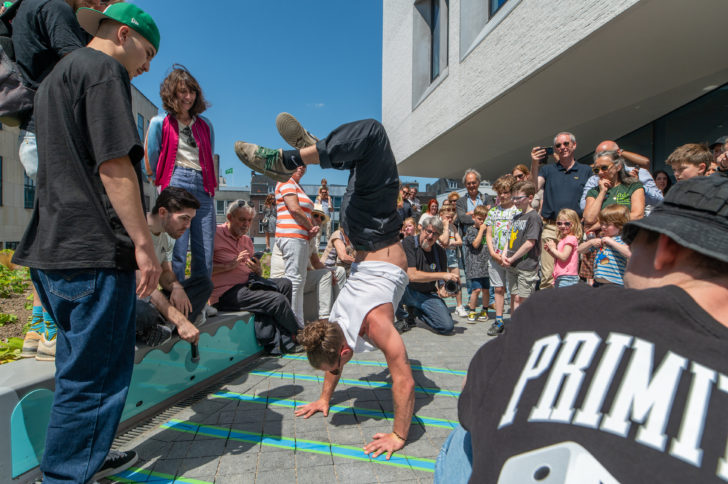 City as a playground
Daily tous les jours consulted directly with Heerlen on its strategic "City as a Playground" initiative, helping to identify numerous areas within the city centre as sites suitable for artistic interventions that could serve not only as attractions, but as enablers of a renewed vision for Heerlen. 
One of the things that we learned from the interviews and workshops we conducted with citizens and key stakeholders, was how Heerlen's city centre had become a place where they mainly went to shop, and less so a destination where people might want to spend time together doing things. In the end, Daily tous les jours proposed a series of interventions (Loop Loop Dans being just one) that foreground dance as a core feature of the city's identity and to celebrate local performers—bringing dance to as wide an audience as possible, all year round.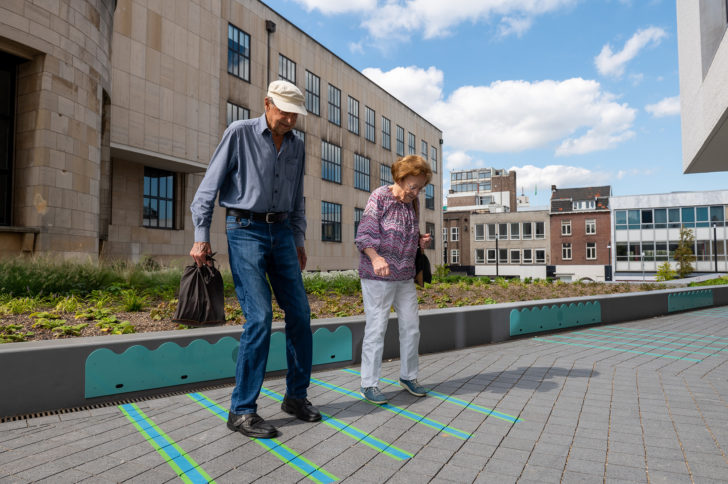 Where it all began
The first edition of the Musical Lines series was conceived as a roving installation for pandemic times, when struggling cities were looking for ways to inject some life and fun back into their public spaces.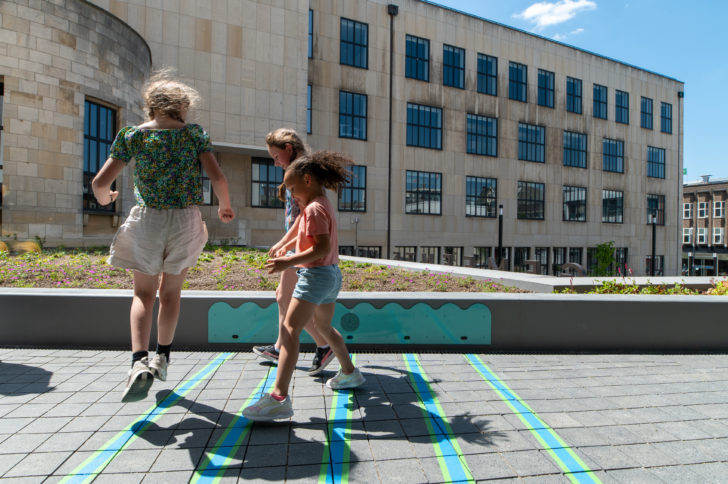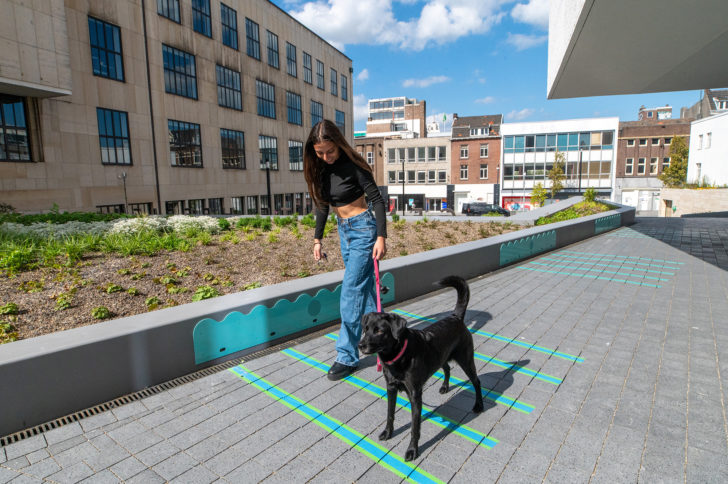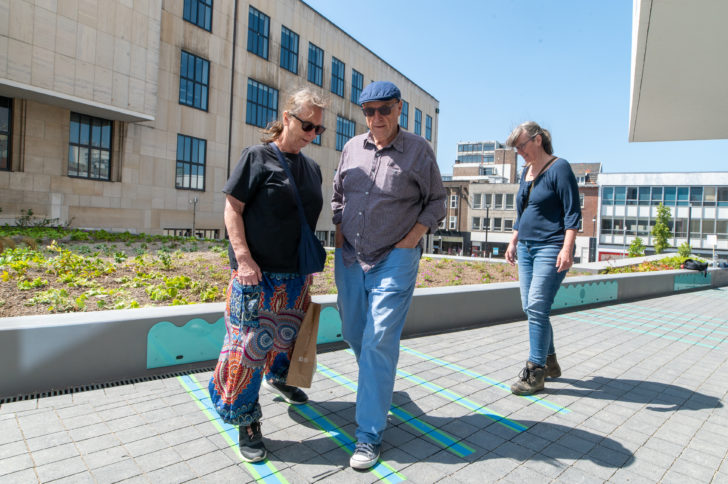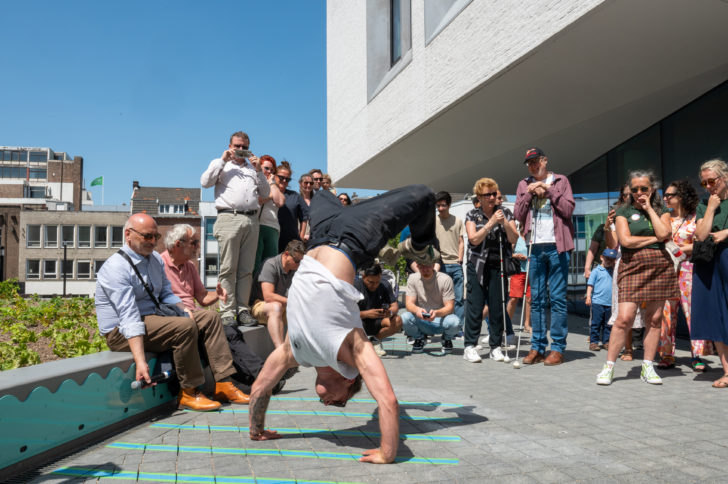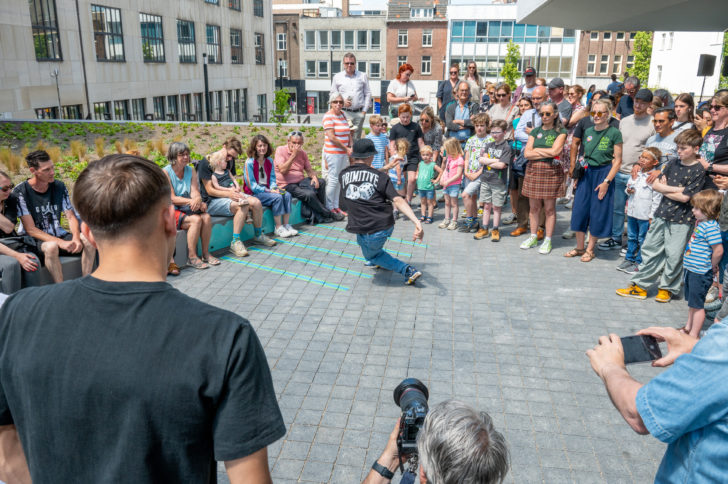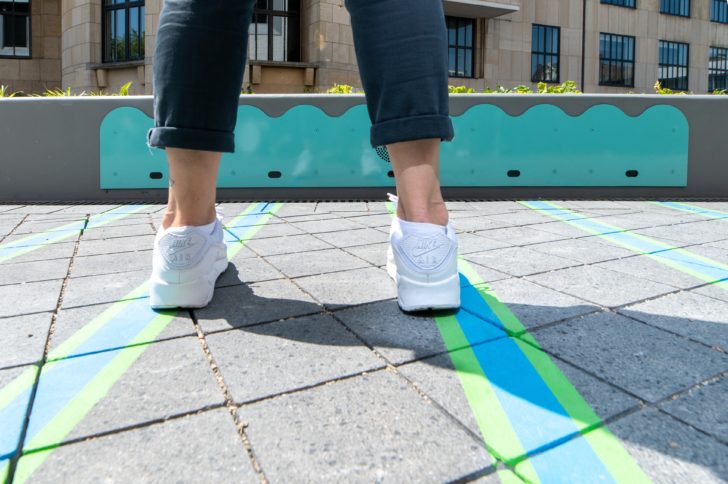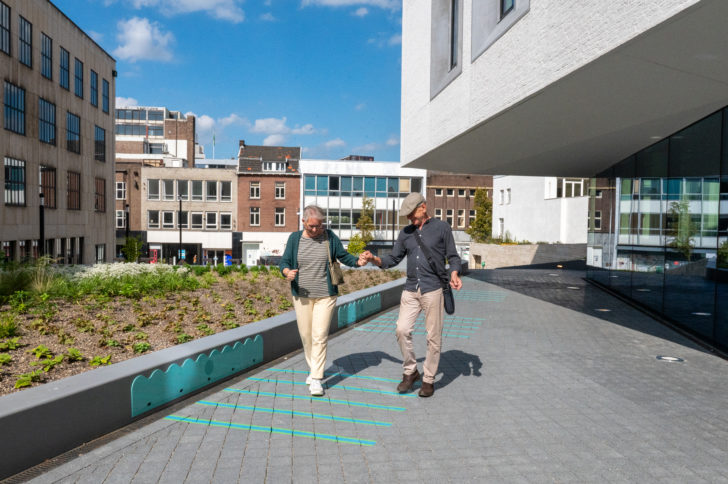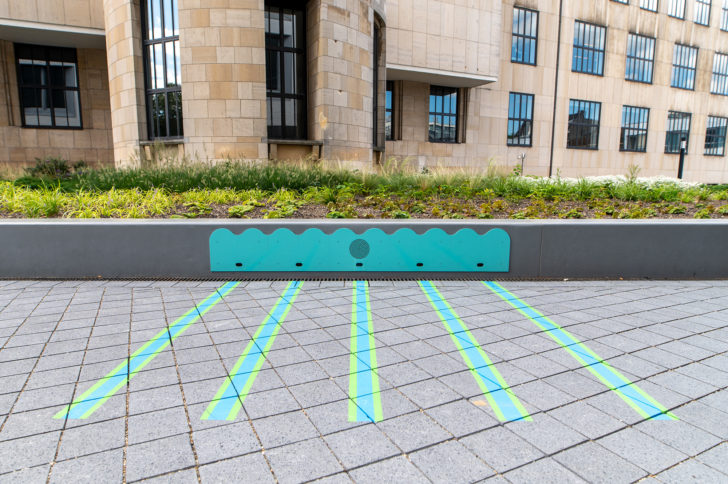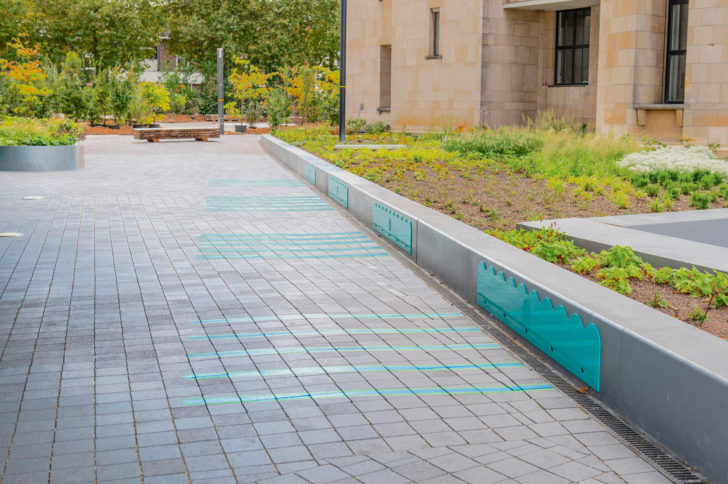 Commissioned by Gemeente Heerlen
A Project by Daily tous les jours

Creative Direction

Mouna Andraos
Melissa Mongiat

Creative Team

Michael Carosello
Cécile Chandran
Ajmir Kandola
Anne Ouellette
Magalie Rouleau
Florence Peters

Sound Direction

Technological Direction

Technical Direction

Production

Production Coordination

Copywriting

Manufacturing

Installation

Photography

Pascal Moors, Nose for Photography

Communication

A big thank you to

The City of Heerlen; Mecanoo; Fidelio; Koolcult; Martine, Peinture ALRO; Caroline Gueugnon, CVG Consulting; HOMIJ Contractors; Creopack; Mecanoo Architects; and the rest of the Daily team—Armen, Justine, Christophe, Leyla, Noémie, Rafine, Renaud, and Stu.