Clothesline and Bicycle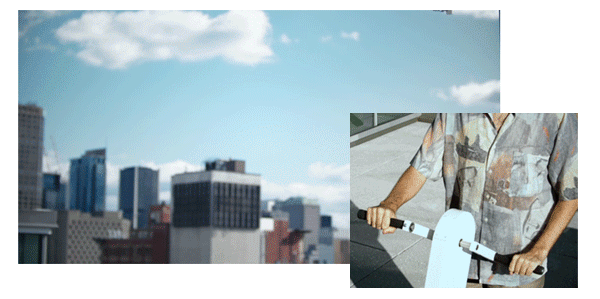 The 7 Fingers, a major figure in Montreal's circus and performing arts scene, entrusted Daily with imagining a new permanent artwork for the roof of their new headquarters. Inspired by the group's contemporary approach, Clothesline and Bicycle repurposes everyday objects to perform a mechanical circus act, backdropped by the city skyline.
On a Tightrope
The art piece works with the mechanisms and pieces of a deconstructed bicycle: pedals transformed into a crank make a wheel waltz on a tightrope. It spins through a bigger one, like a flying diabolo, an acrobat, or a lion jumping into a flaming ring.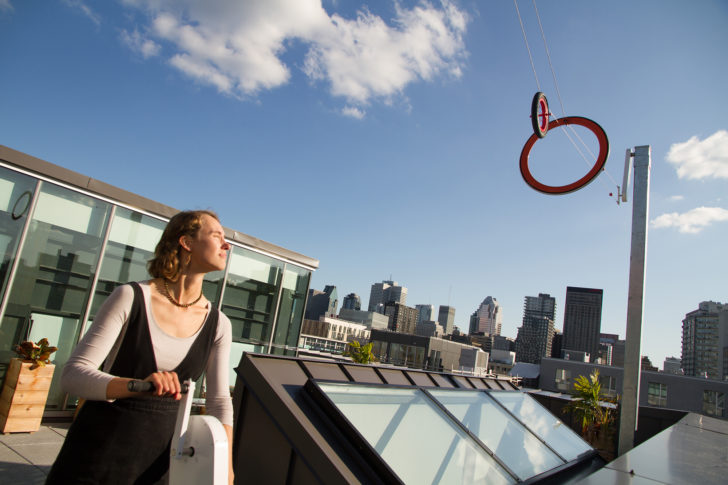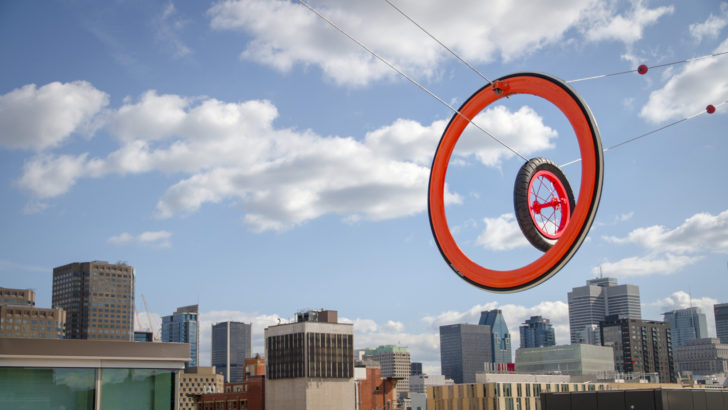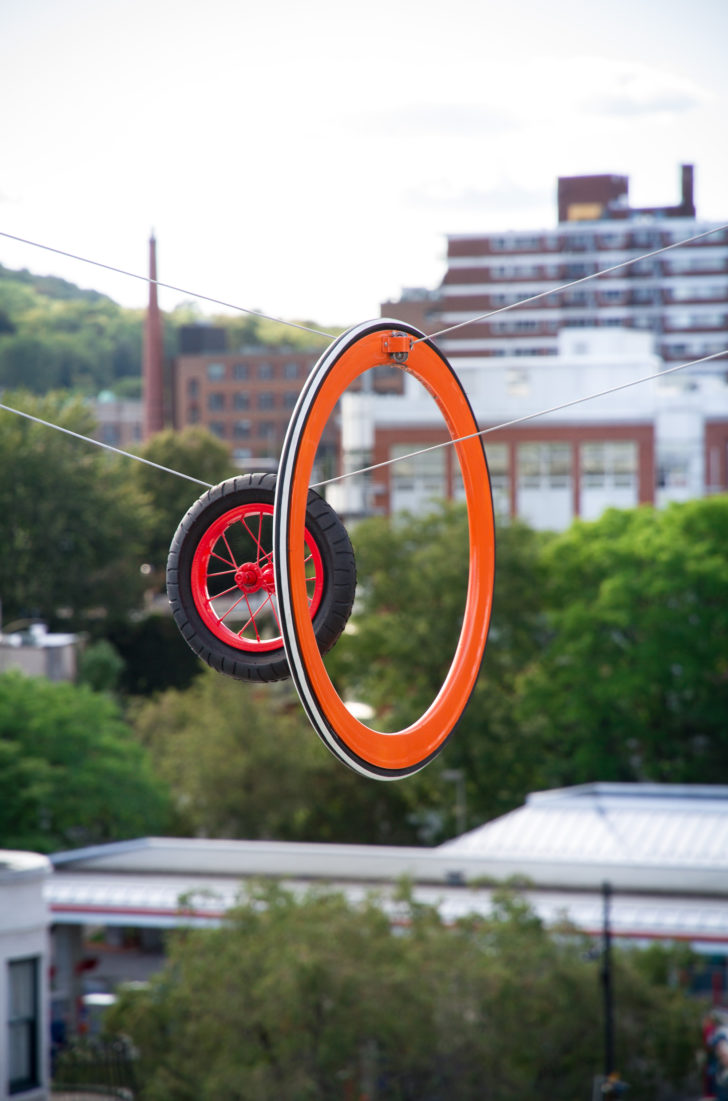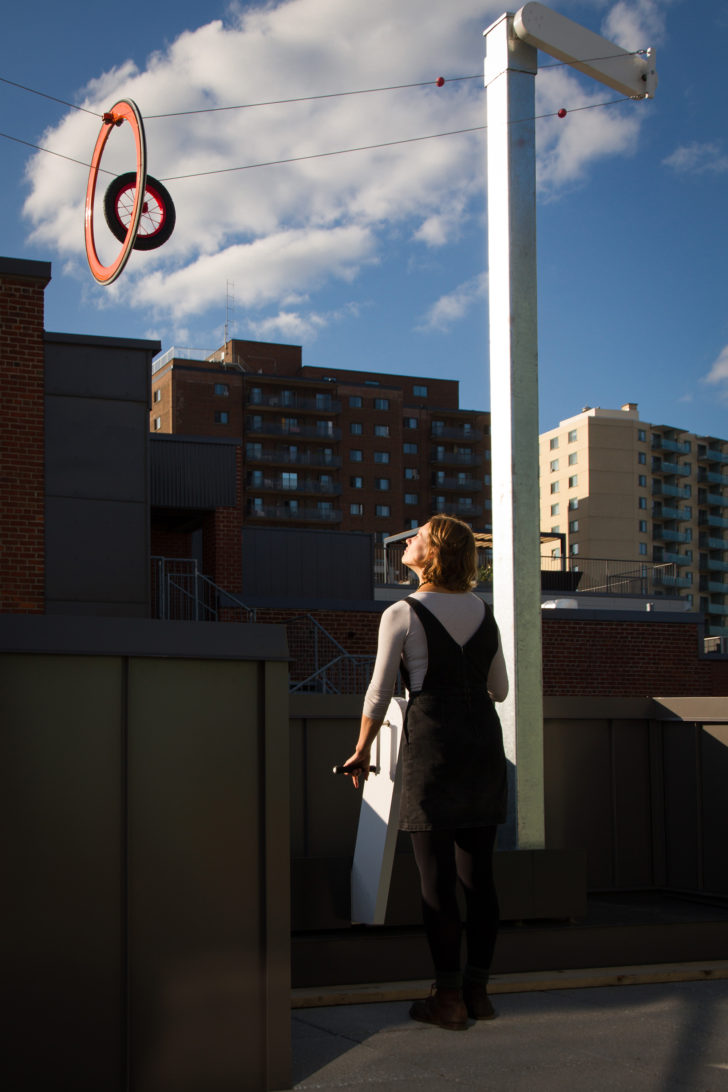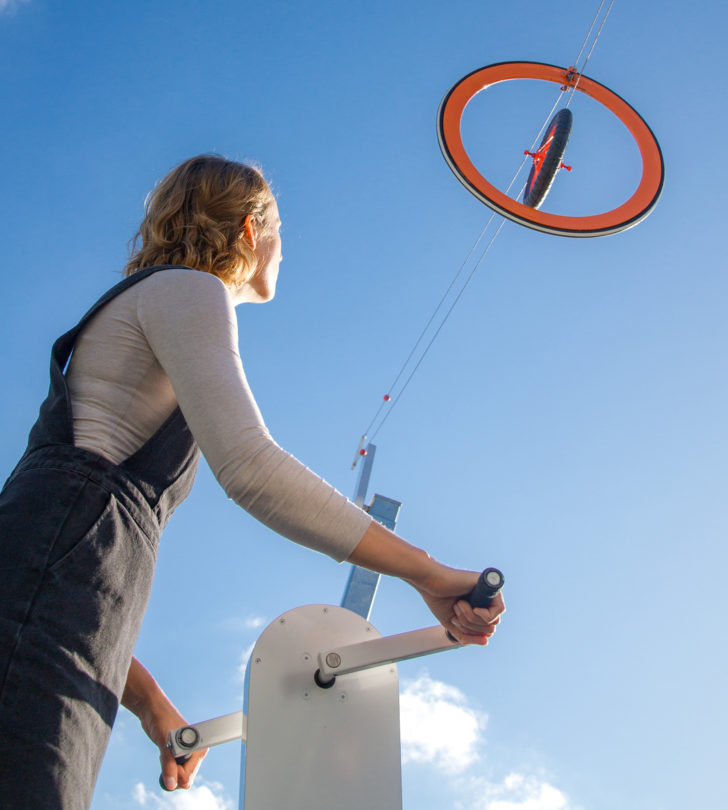 On a Roof
This permanent installation is located on the rooftop of the 7 Fingers circus company headquarters and visible from the street. Designed like a true circus number, it showcases both the architecture and the singular work of the 7 Fingers.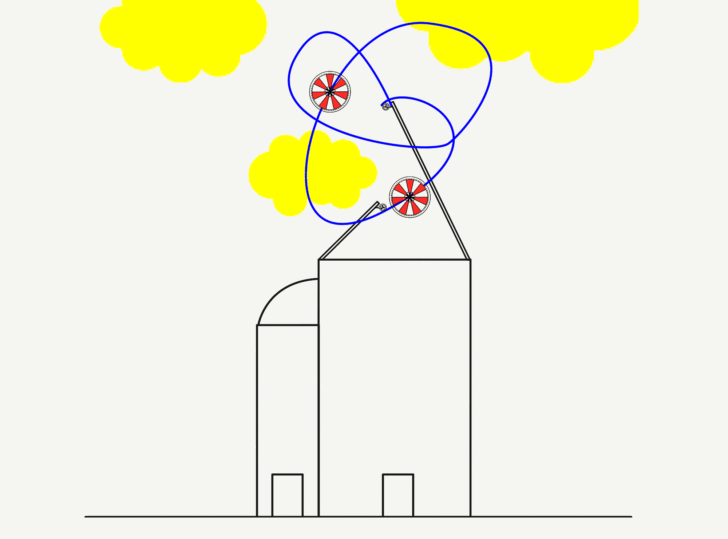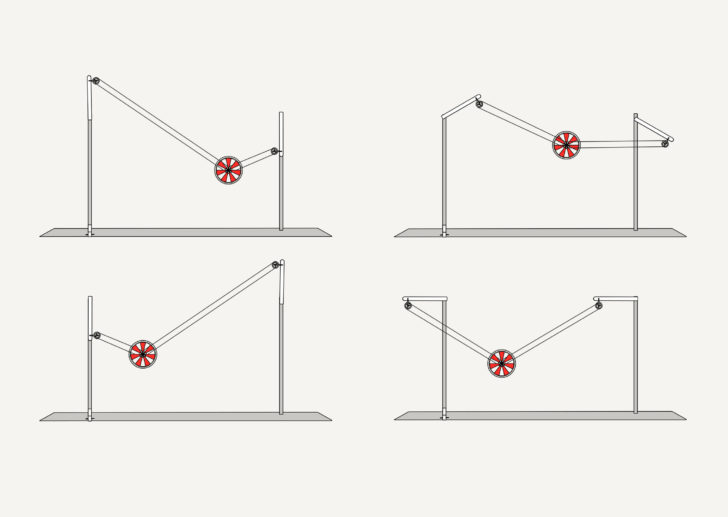 This project is a commission by The 7 Fingers

A Project by Daily tous les jours

Creative Direction

Mouna Andraos

Melissa Mongiat

Production

Creative Team

Michael Baker
Anne Ouellette
Eva Schindling
Rebecca Taylor
Pierre Thirion

Project Coordination

Marie-Pier Gauthier-Manes
Sophie Julien

Engineering

Technical Conception and Fabrication

Manufacturing

Thierry Beaudoin
Michael Carbonneau
Maxime Dagenais
Paul Duchaine
Georges Makris
Étienne Ménard
Pierre Moise
Bartosz Pelechacz
Wayne Robichaud

Thank you