Water Journey
Water has the power to create vibrant public spaces by providing an oasis of refreshment, contemplation, socialization and play. Inspired by a flowing stream, Water Journey is a set of four game modules that connect to create a giant chain reaction of play.
This product line focuses on a multigenerational audience and low water consumption. It was created for Vortex, a worldwide high-end manufacturer of aquatic play solutions, in collaboration with Studio Dikini.
Permanent Installation — 2014

Copenhagen, Denmark
Rosemount, Minnesota, United States
Farragut, Tennessee, United States
Reinventing the Traditional Splash Pad
Water journey is a zero-depth aquatic playground, with a focus on optimizing the use of water as it flows from one game to the other – in fact, Water Journey is the client's most water efficient product to date. Water runs through channels and pools in which kids and adults can interact with a range of props to modify the flow: gates, strainers, watermills, drawbridges, pumps and jets.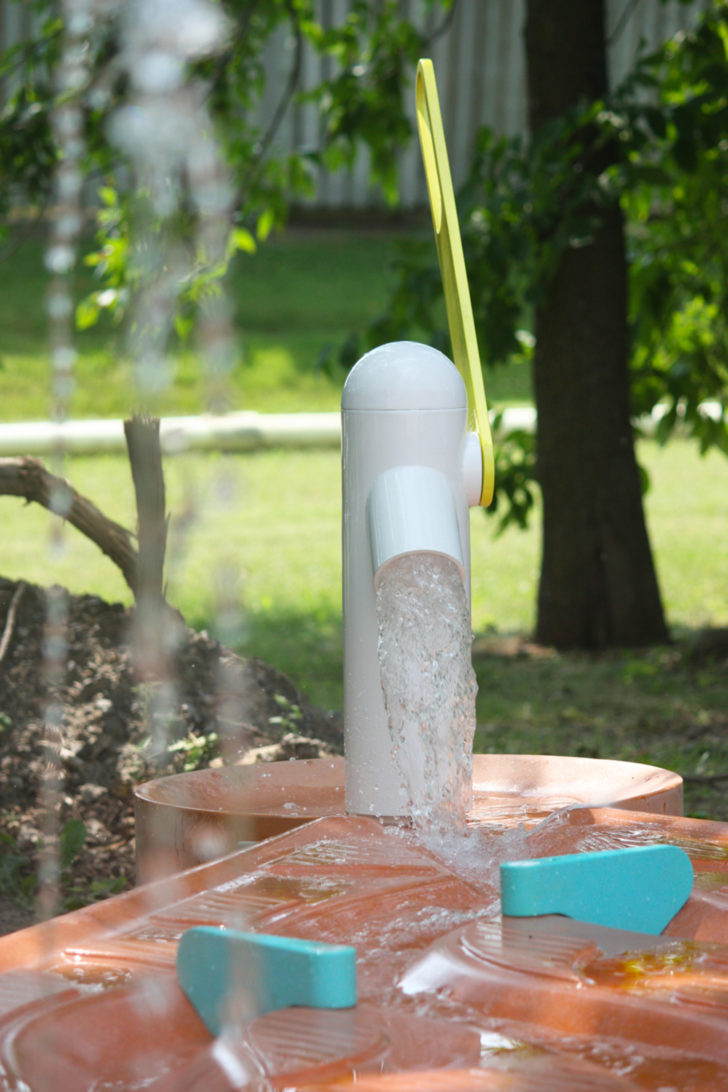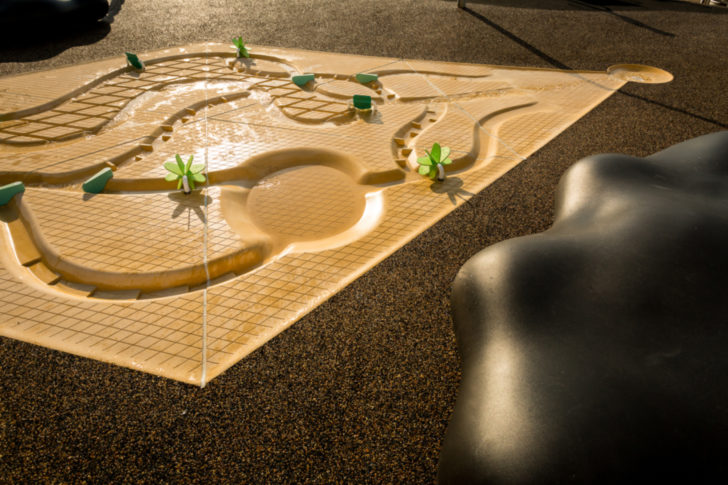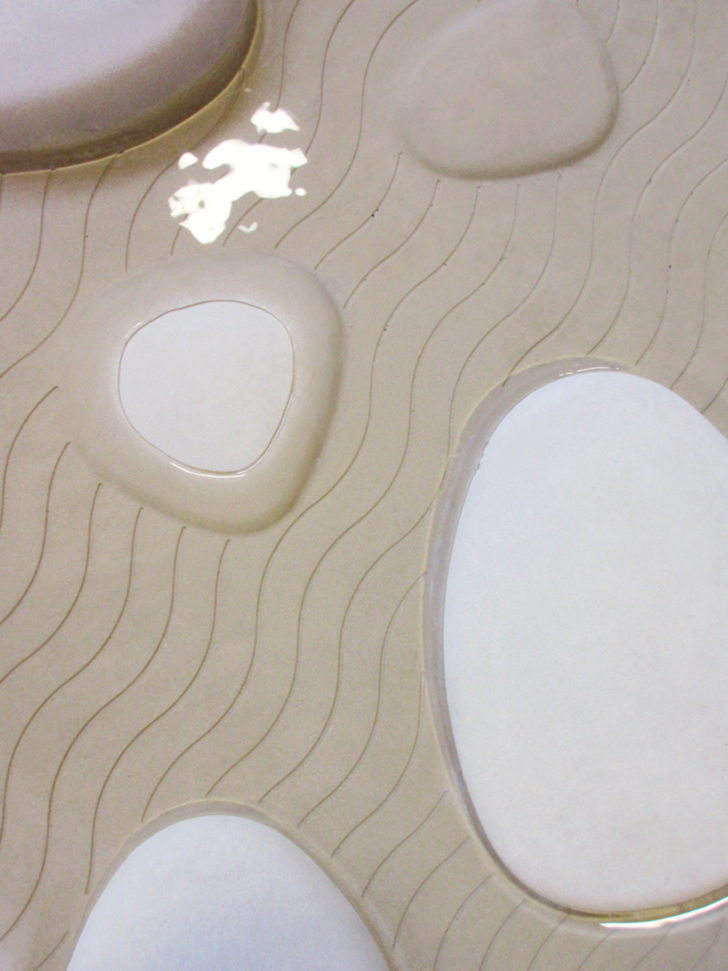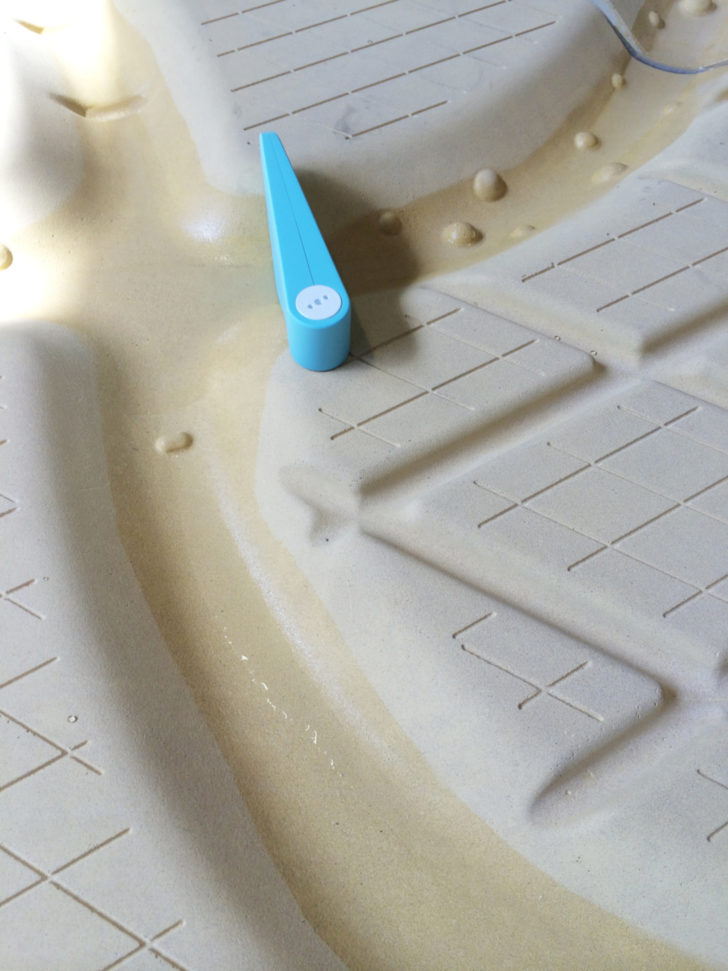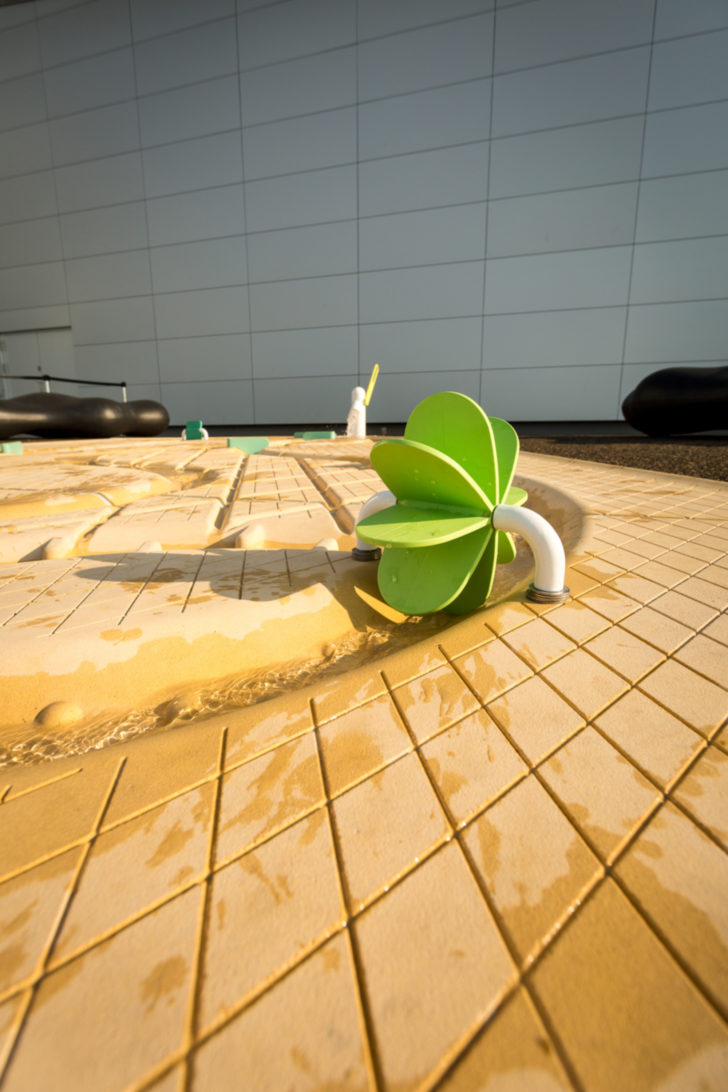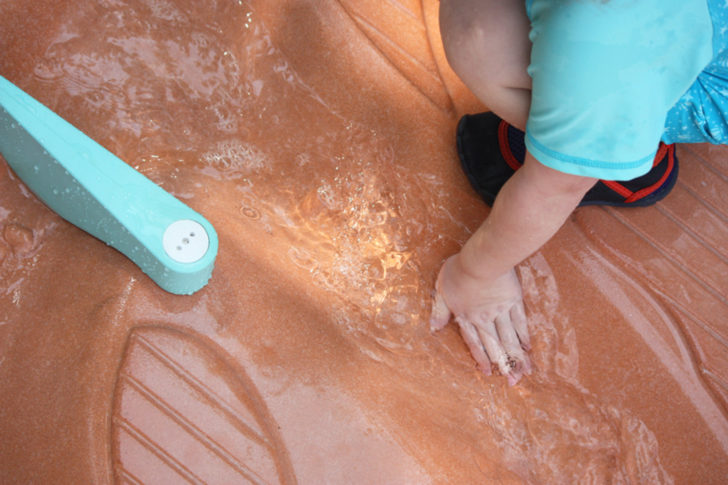 Open-ended play
Water Journey offers an interactive experience based on cause and effect principles through the manipulation and coordination of the game's features. The variety of open-ended play options makes it fun for a wide range of users, including adults ; some games are more active while others are rather contemplative. Since the game is embedded in the ground and plays with the flow of water, everyone can enjoy the installation without getting fully wet.
An all-in-one kit, everywhere
Water Journey is an all-in-one kit that can be installed anywhere and be adapted to any urban landscape. These modules can be connected together to create multiple layout configurations and to fit the needs and constraints of a given site.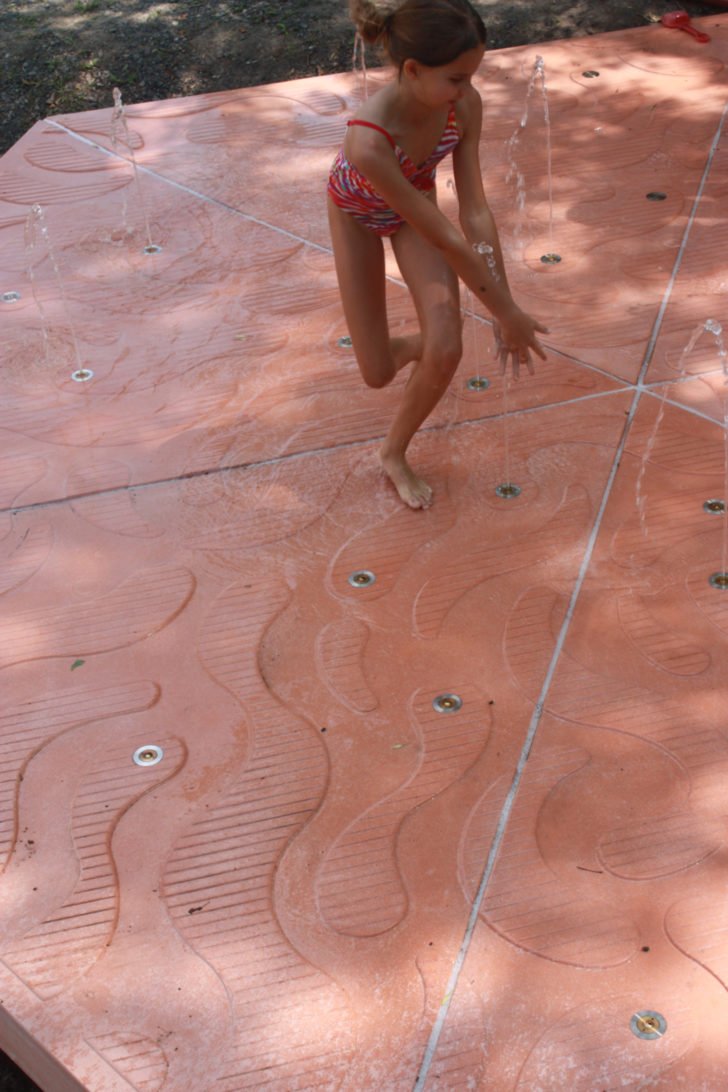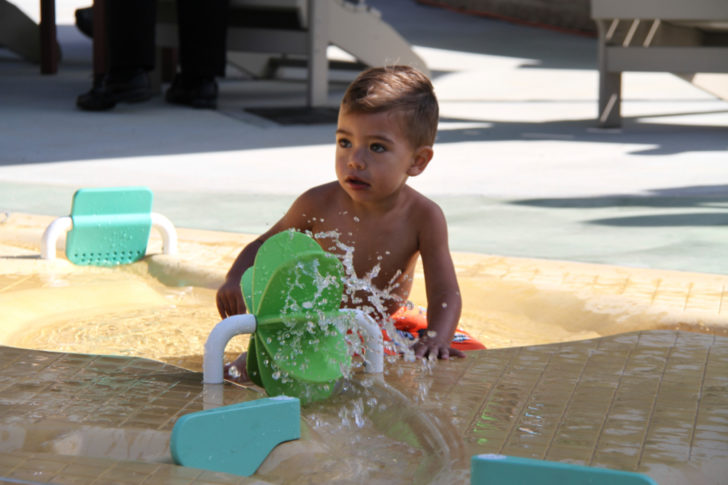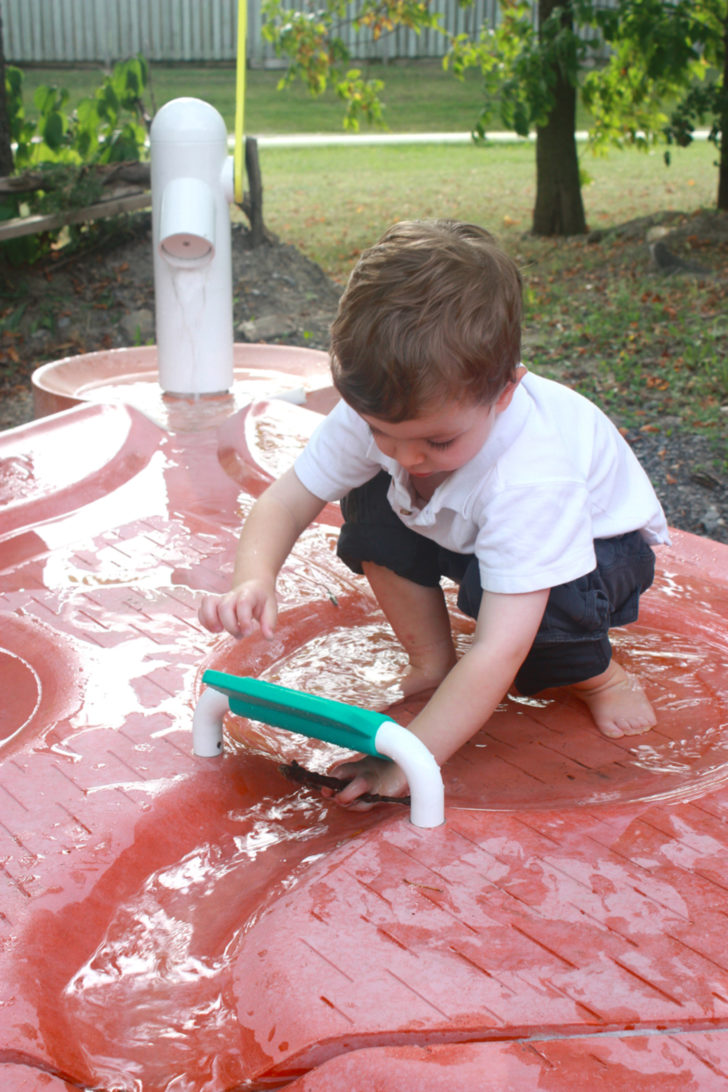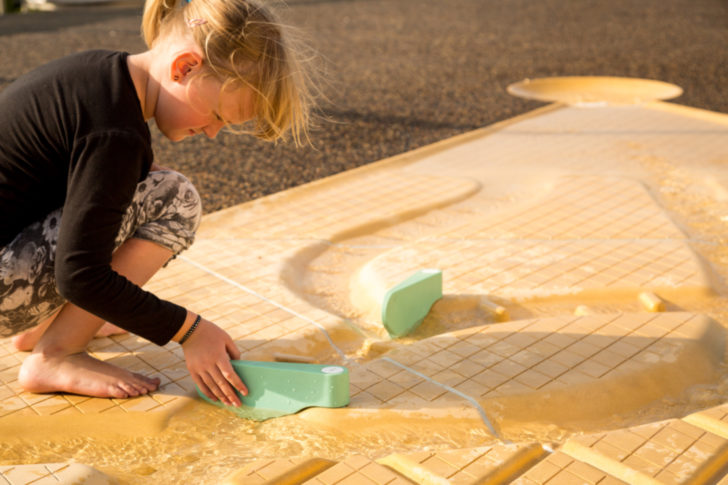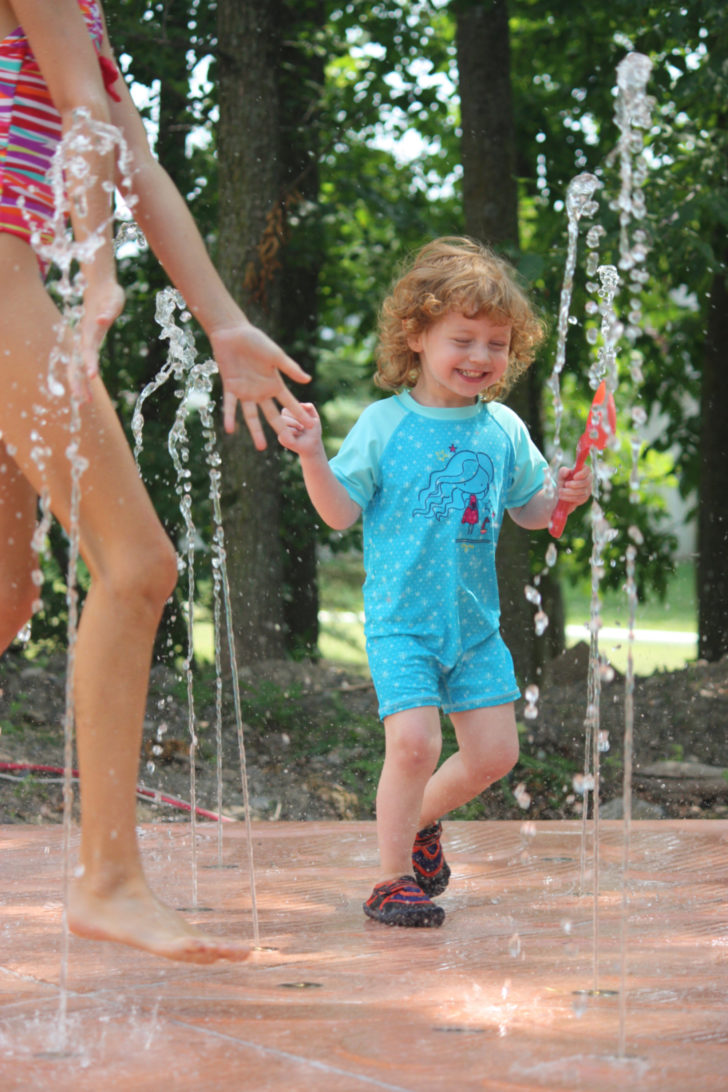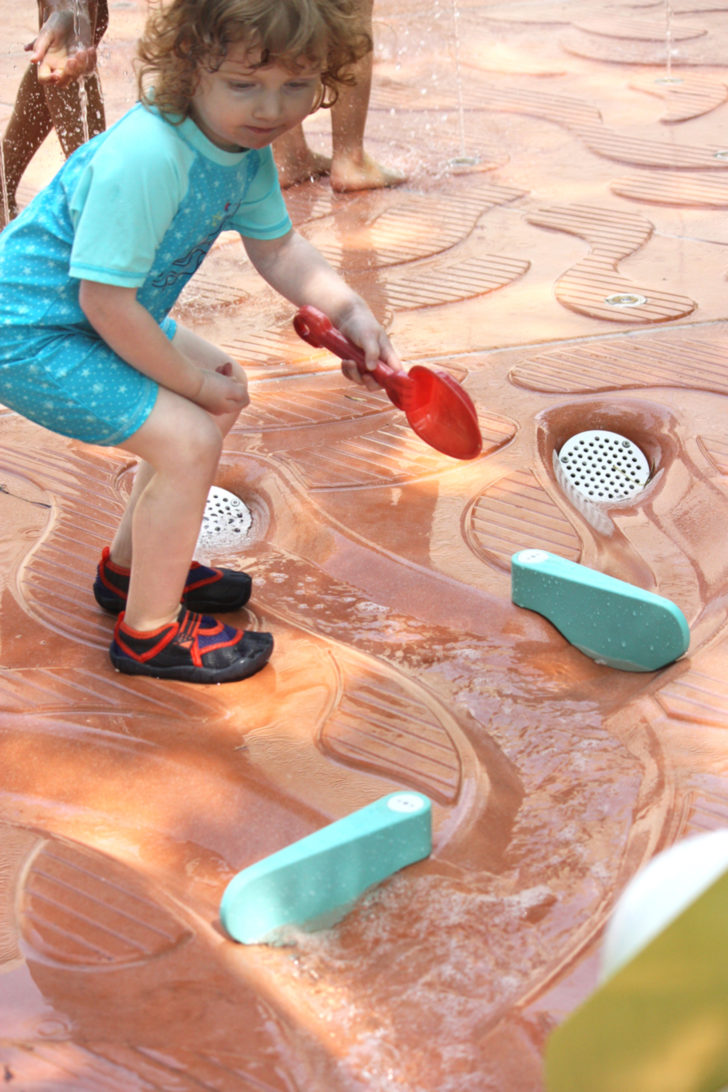 Good Design Award — Category Children Products, 2015
Grands Prix du Design —Category Urban Furniture, 2014
A commission by Vortex Aquatic Structures International

A Project by Daily tous les jours

Creative Direction

Mouna Andraos
Melissa Mongiat
Kelsey Snook

Concept and Design

Amélie Bilodeau
Eva Schindling
Michael Baker
Pierre Thirion

Industrial Design

Gestion de projet

Additional Design

Jean-Baptiste Bouillant
Yasaman Sheri

Prototyping