Sound Capsule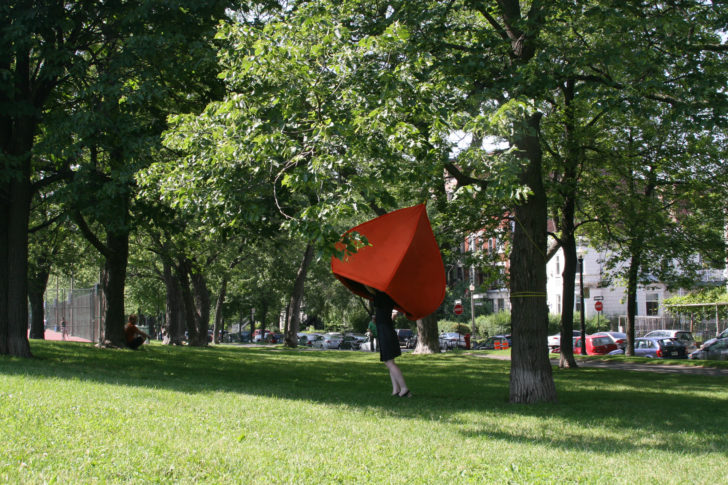 What happens in the sound capsule stays in the sound capsule. Originally created as signage for an exhibition, Sound Capsule is an outdoor pod broadcasting sounds from the art show in the street. In the comfort of the capsule, the public gets a sneak peek of what's happening inside. 
A Phoneless Phone Booth
Inside the Sound Capsule, a maximum of 3 humans can enjoy a little quiet place in the midst of the bustling city, a break from concrete with a soft, weatherproof structure that brings comfort.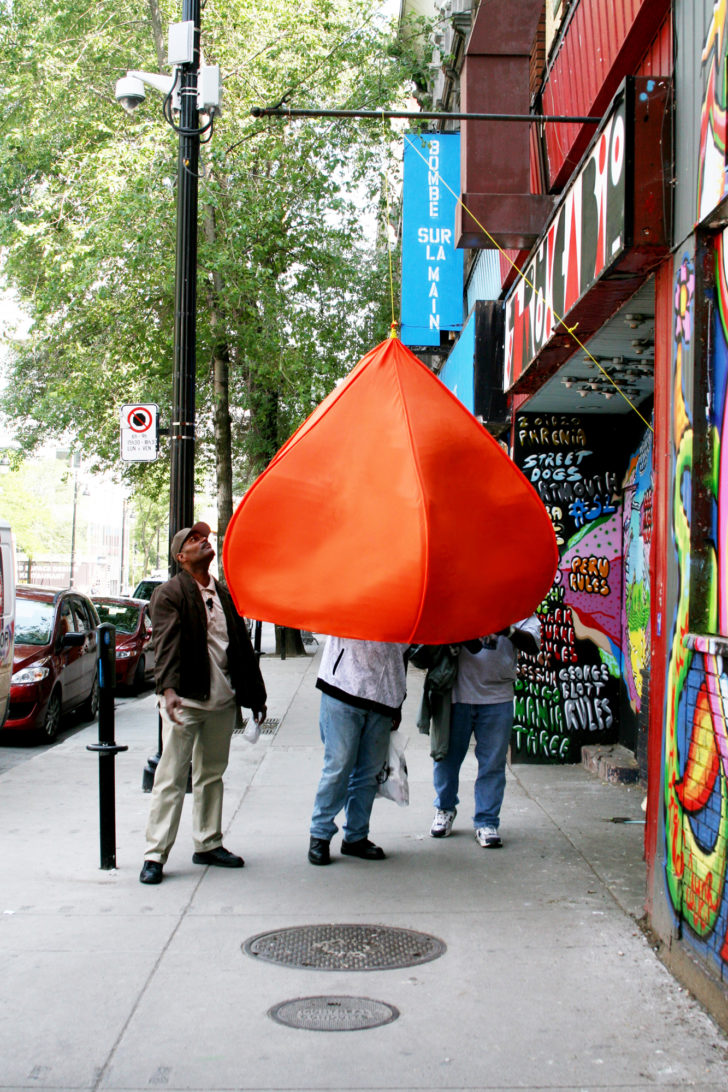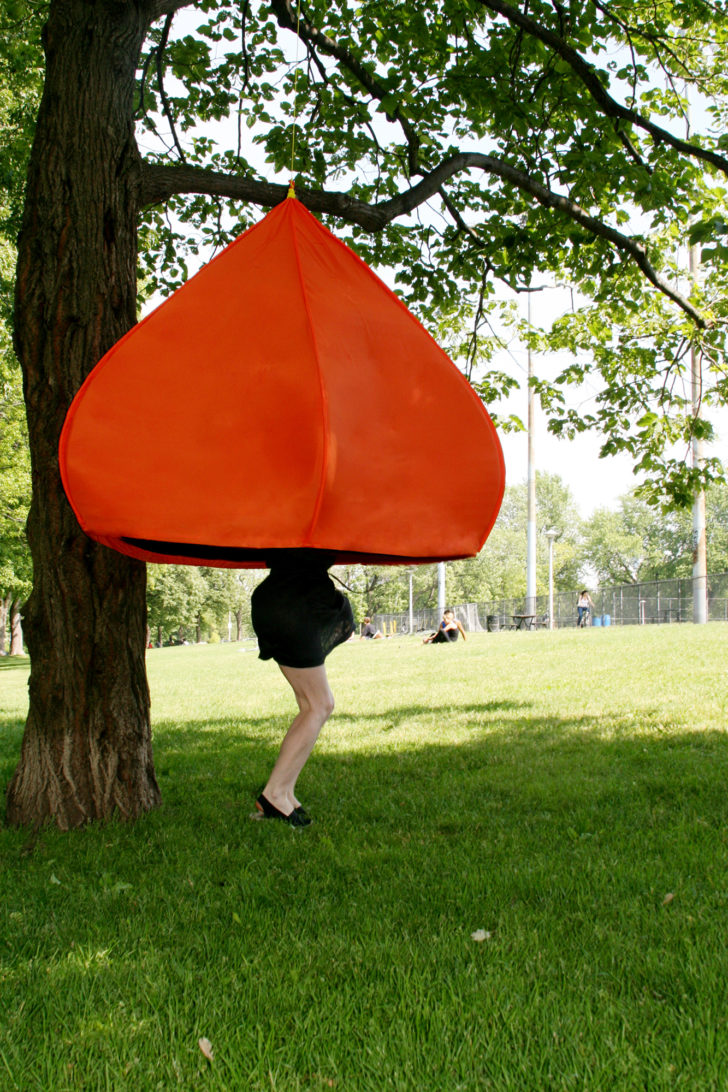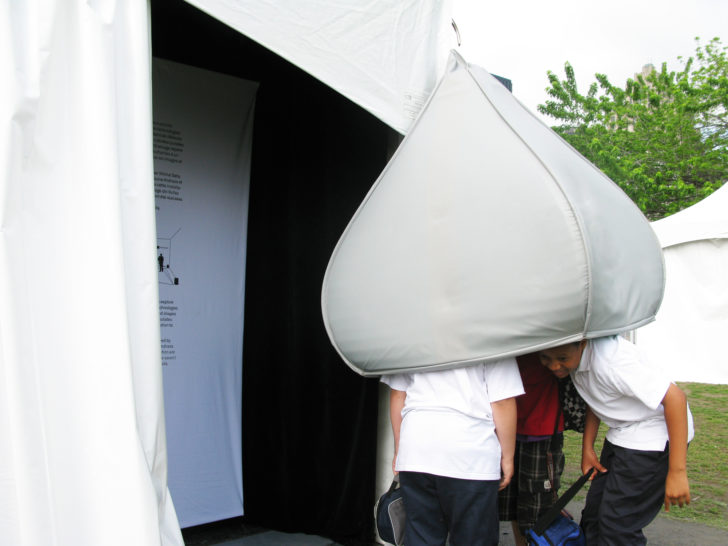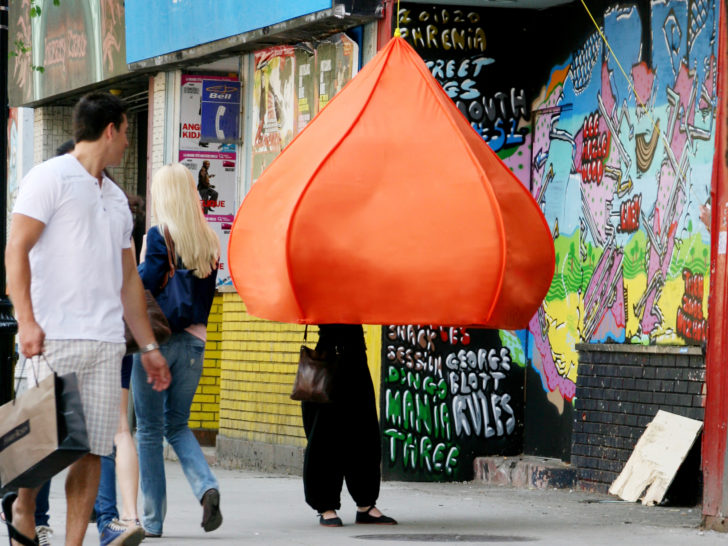 Sound Capsule was created for Michal Seta and Eurêka! festival in 2010.

A Project by Daily tous les jours

Creative Direction

Mouna Andraos
Melissa Mongiat

Production