Soleil Bleu Ciel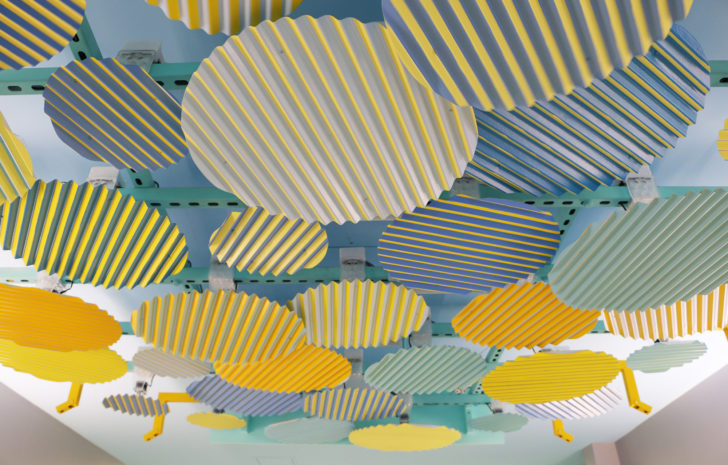 Located in the main corridor of an elementary school, Soleil Bleu Ciel is an interactive kinetic installation activated by movement. 
Indoor sun and sky
Part incredible machine and part optical illusion, this artwork invites the sun and the sky into the building by spinning a series of colored disks overhead. Sensing people walking under, the disks spin and change colors depending on one's point of view, thus creating a constantly shifting field of colors.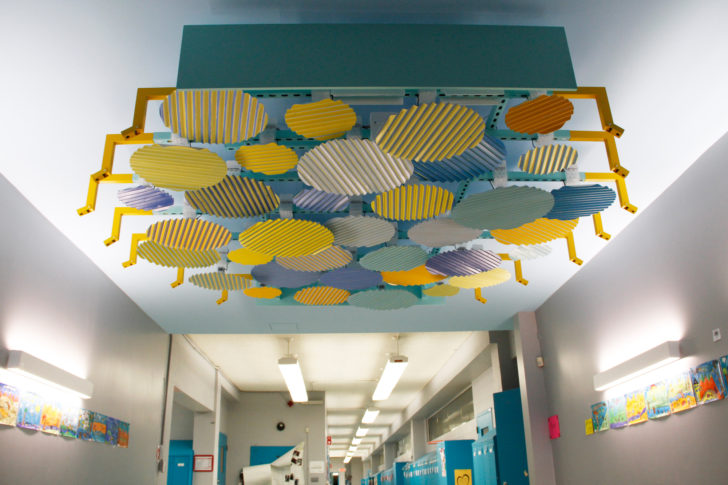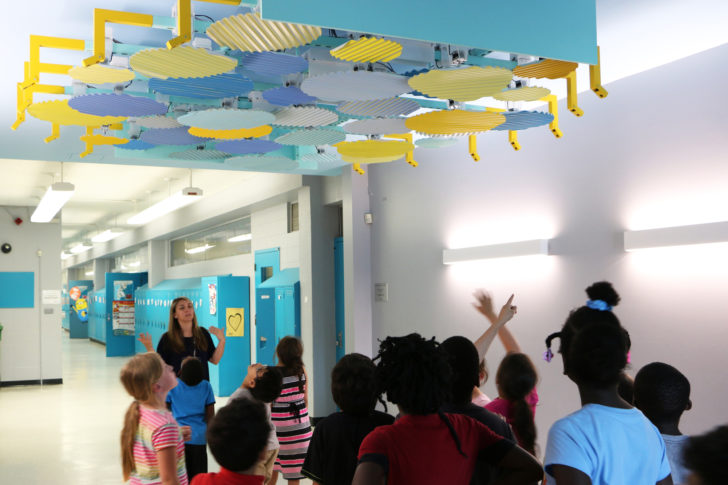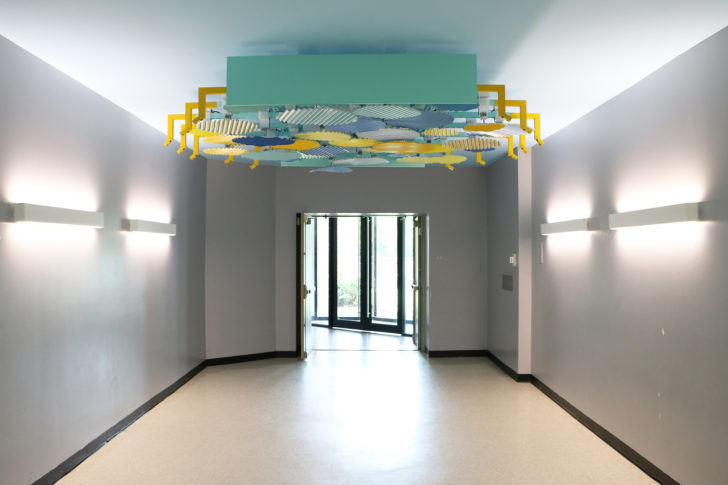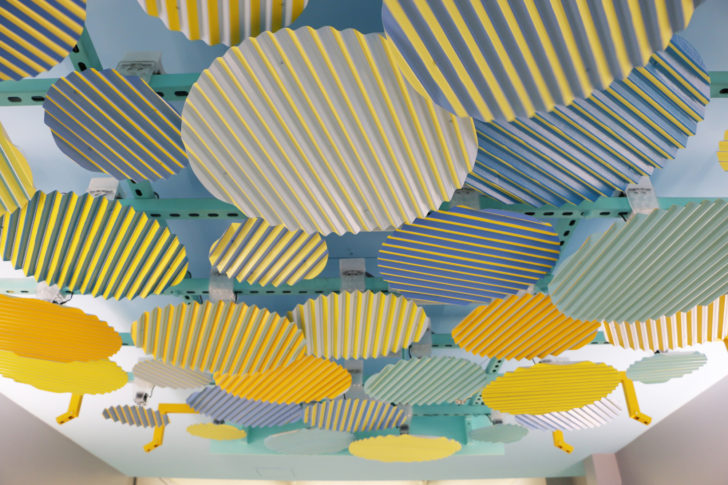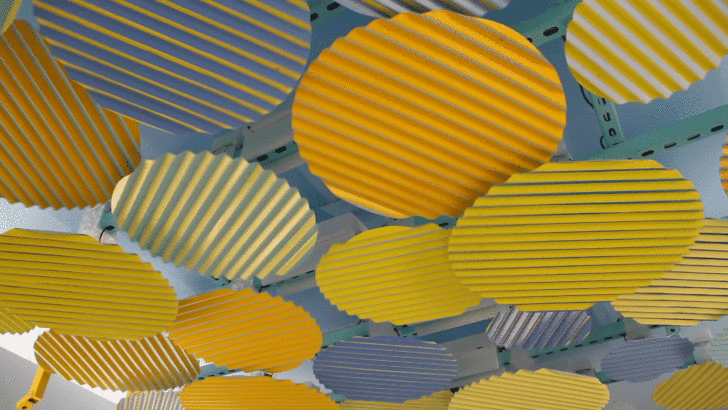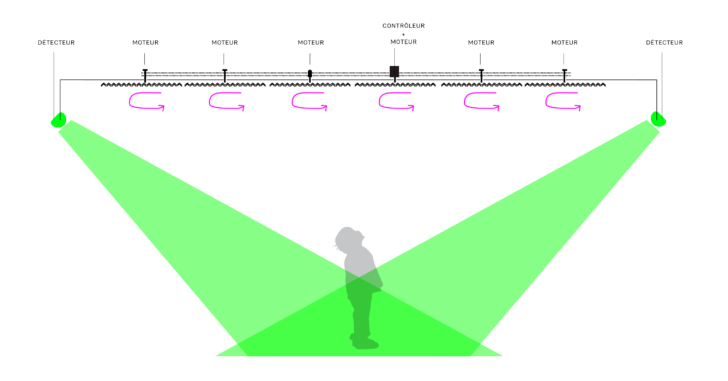 Collective Prototype Workshop
Before installing the piece, Daily's team organised a workshop for the students in order to teach them the ins and outs of its technology and mechanisms. The kids had the opportunity to build their own miniature prototypes and to decorate their own discs.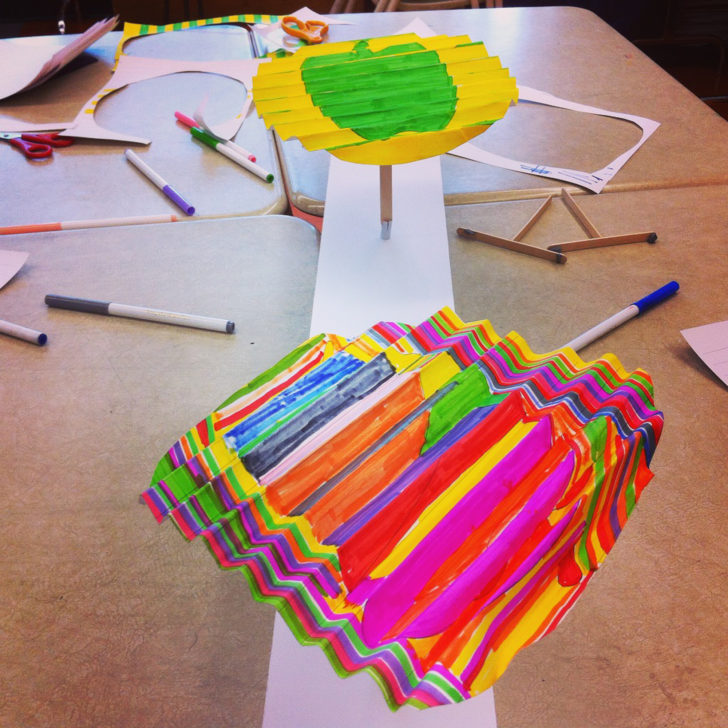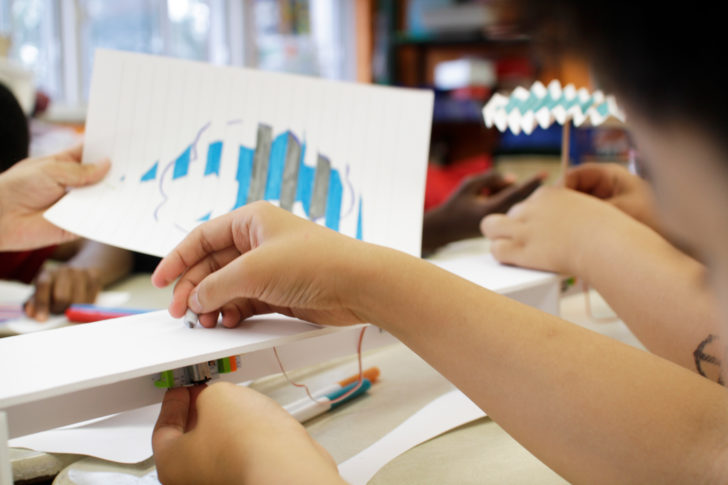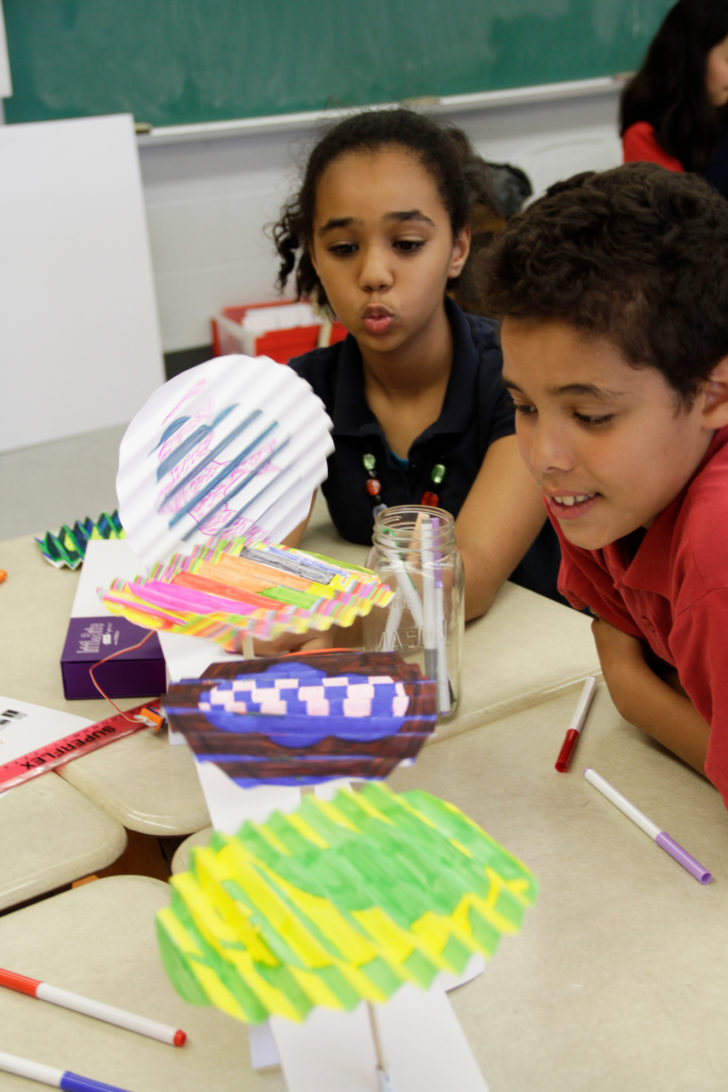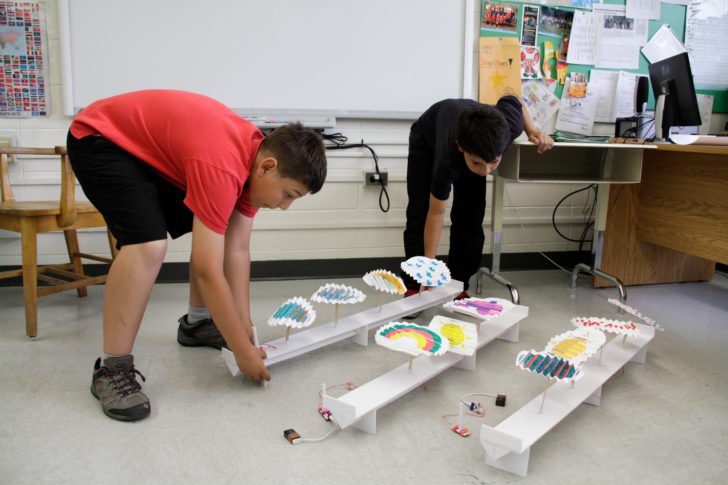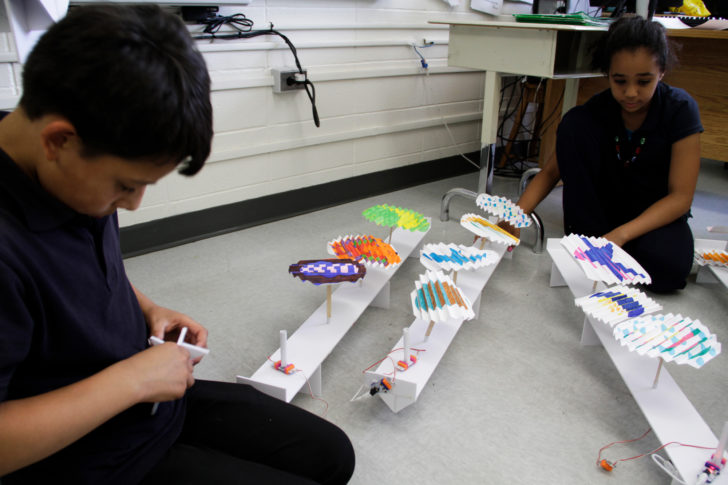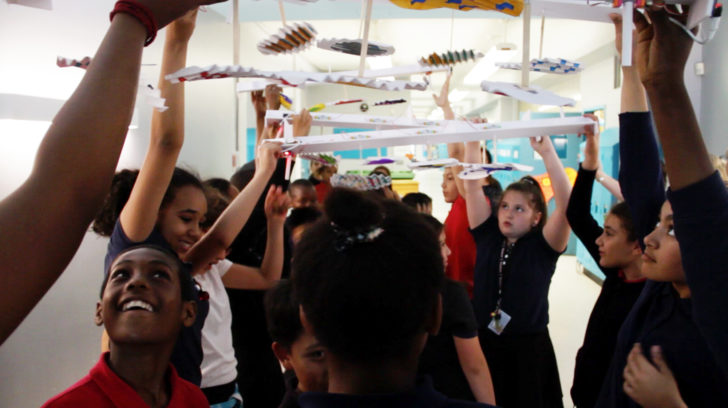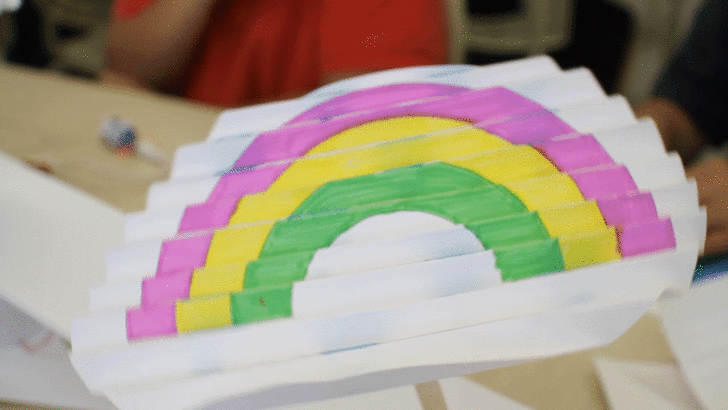 This project was created for the Adélard-Desrosiers School, in Montreal, Canada.

A Project by Daily tous les jours

Creative Direction

Mouna Andraos
Melissa Mongiat

Producer

Technological Director

Design

Michael Baker
Anne Ouellette
Pierre Thirion

Industrial Design and Fabrication

Production Coordination

Video Directing, Editing, Music

Video and Photography

Thank you

Special thanks to Alexis Rondeau

Powered with the help of