Shade Parade
Civilized means of transportation
Cities designed primarily for cars have many endless and shadeless sidewalks unfavorable or hostile to pedestrians. This has repercussions not only on mobility, but on equity and wellbeing. When given such a monotonous and exposed sidewalk to work with in West Palm Beach, the issue became an opportunity for play and collaboration.
Shade Parade is a slow means of public transportation inviting passersby to glide oversized parasols along a rail to negotiate and gather in delightful ways.
Temporary Installation

Montréal, Canada, 2020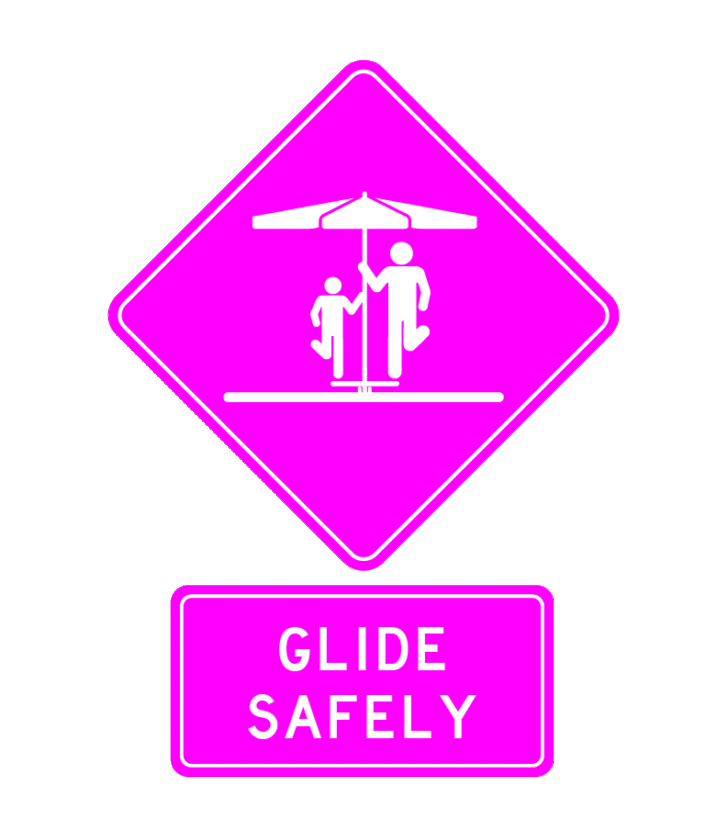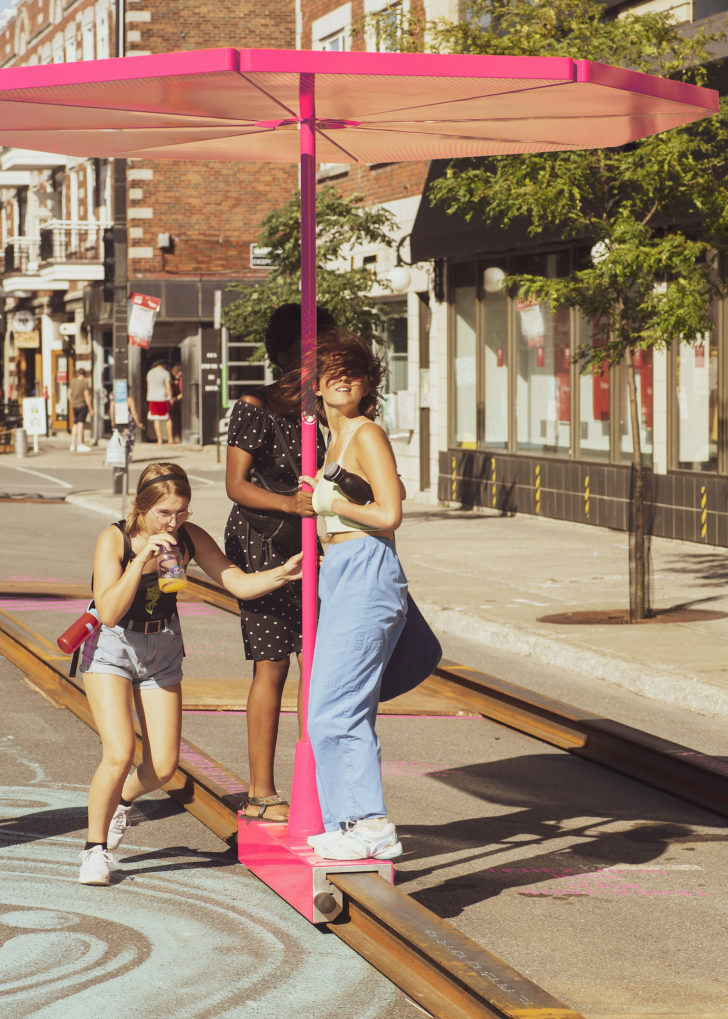 Journey
Take a parasol for a stroll, scoot on its base, walk or roll beside it. You may share the shade or exchange it at the end of your course with a fellow traveller coming the other way. Glide your way to work, enjoy the scenery and meet someone new. The parasols are quite slow no matter what. It isn't about speed or efficiency, just the simple pleasures of moving and sharing.
It is very hard to be angry, stressed, or sad, when gliding on an oversized parasol.
Where there is sun
Shade Parade is an artwork commissioned by the city of West Palm Beach. It has yet to see palm trees, but was presented in Montreal in the summer of 2020. It is now available to transform shadeless, long, monotonous streets near you.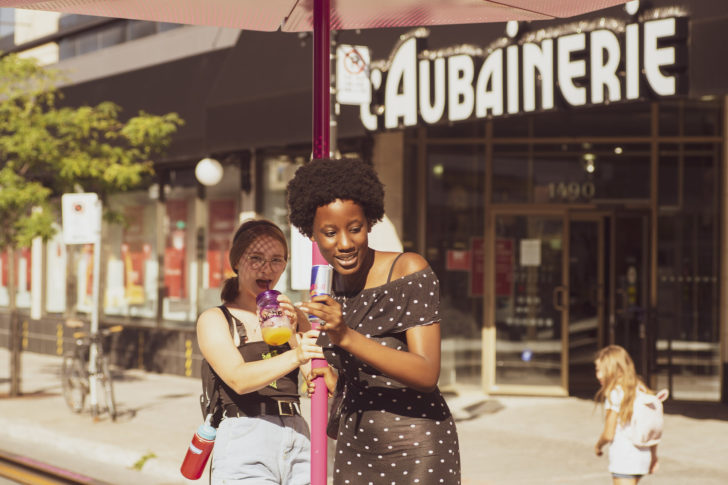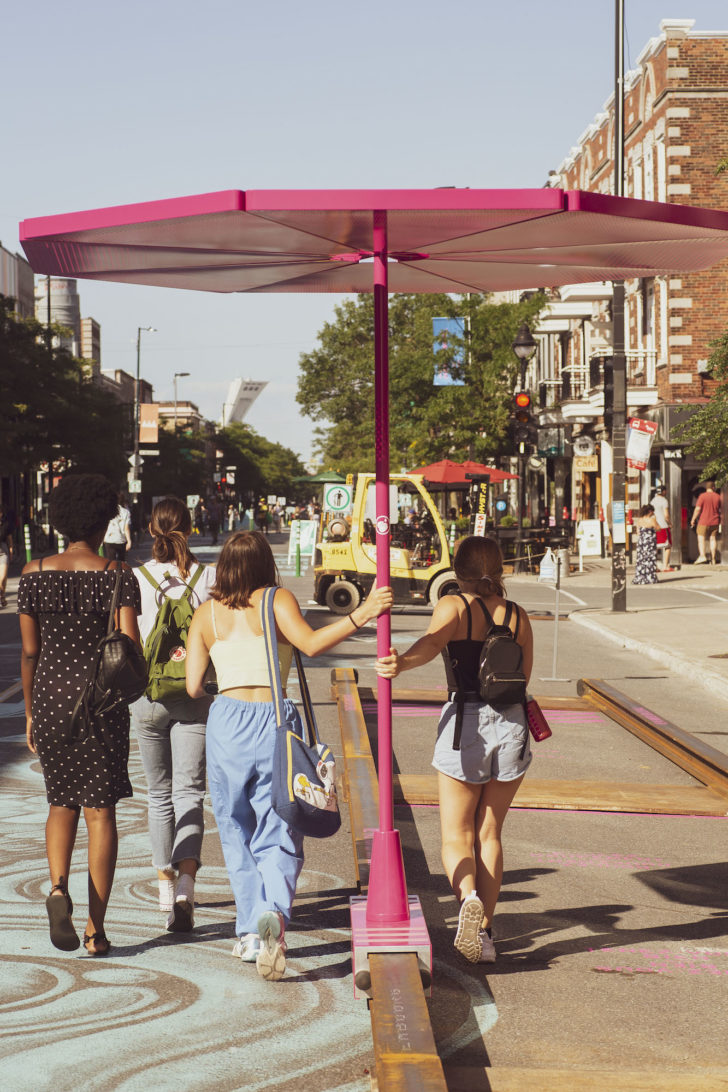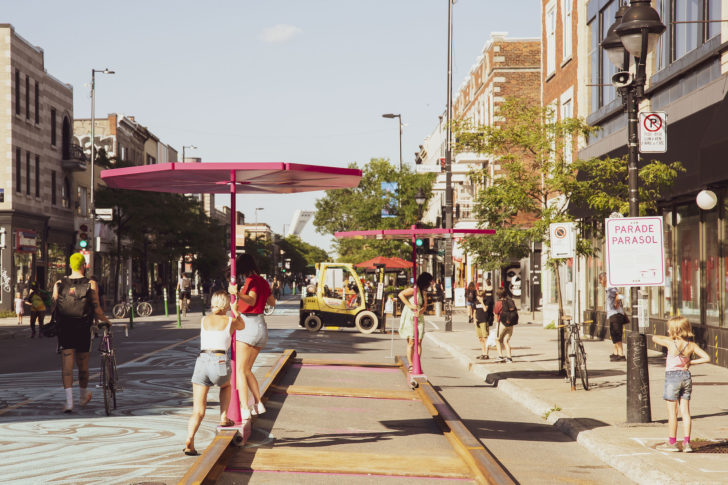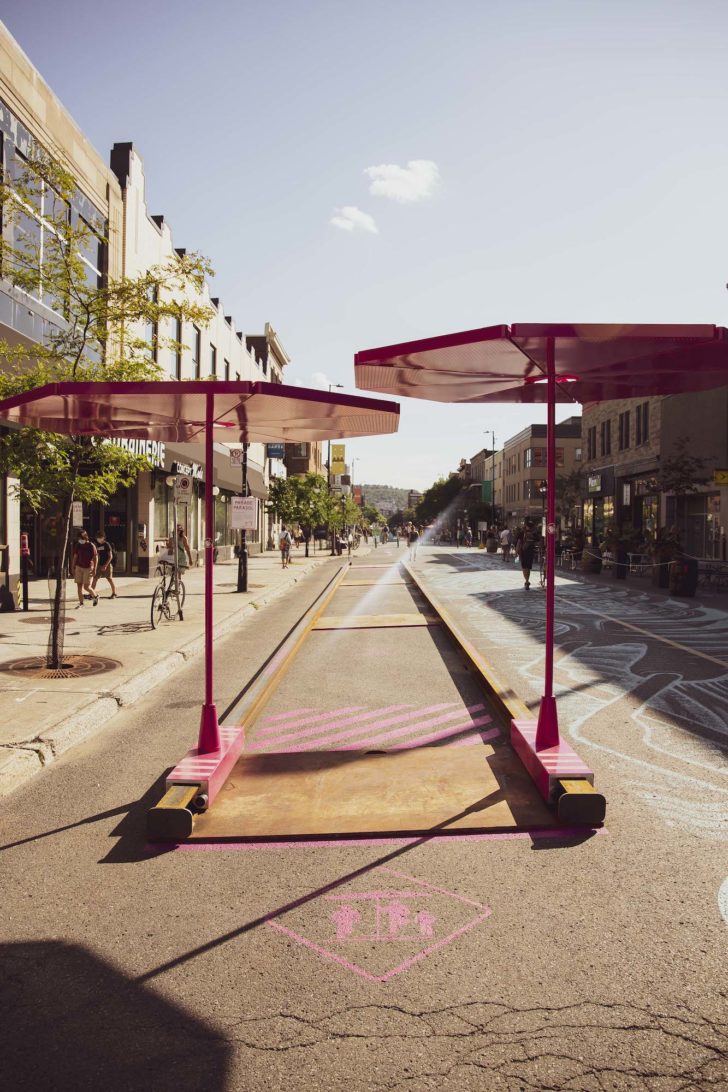 A public artwork commissioned by the City of West Palm Beach, with the financial support of the John L. and James S. Knight Foundation and the Community Foundation for Palm Beach and Martin Counties.
Presented in Montreal by the SDC de l'Avenue du Mont Royal & Odace Événements
A Project by Daily tous les jours

Creative Direction

Mouna Andraos
Melissa Mongiat

Creation Team

Michael Baker
Anne Ouellette
Rebecca Taylor
Pierre Thirion
Eva Schindling

Object Design

Artistic Direction

Technical Direction

Production

Stu Wershof
Justine Jacob-Roy
Irène Chaudouet

Industrial Design and Fabrication

Engineering

Fabrication and Installation

Les Ateliers Papineau Inc.
D360

Video

Victorine Yok-Thot Sentilhes

Photo

Communication

Cécile Chandran
Hugo Dufour-Bouchard

Thank you

Generique Design, Phil Puxley, Laura Faria, Eric Dizon & Clémence Mira
A special thank you to Sybille Welter, Ana Maria Aponte and the city of West Palm Beach.