Patina of Life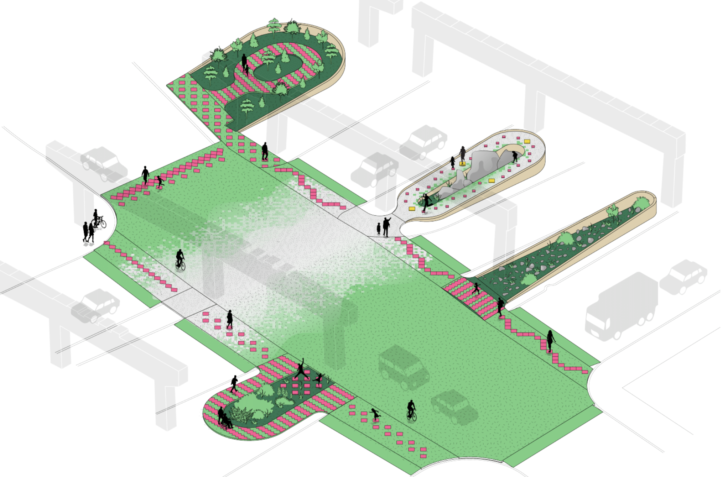 Patina of life proposes an expanding tapestry of playful and experimental ecologies, a living pathway connecting shared habitats and inspired by Toronto's new generation of gardeners.
Overview
A series of green micro-corridors connect and expand to reveal a living canvas of experimental gardens throughout and around the Simcoe intersection.
Passersby are invited to discover the hidden landscape under The Gardiner, to hop across, take a detour and move along with the ants and the bees.

Path alignment
Interactive stepping stones invites visitors to trigger a variety of light games around the loop.
The flow of the lights play with the motion of of species as they navigate the micro-corridors.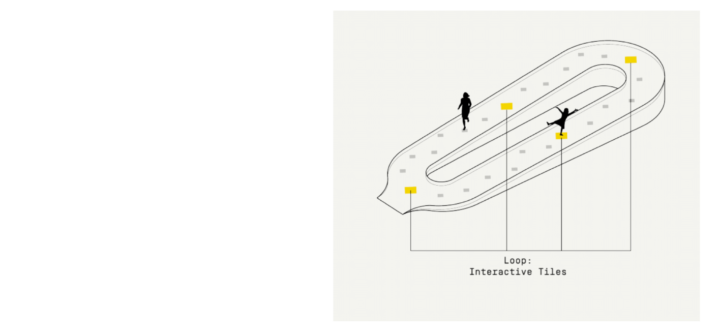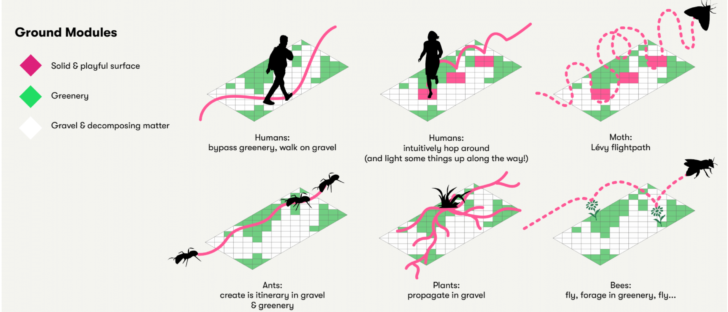 Modular Microlandscapes
Built on the foundations of local ecological precedents (marshes, creeks, forests and oak savannahs) and ecosystems analogous to the local conditions (alvar landscapes)the artwork integrates a canvas for experimental interactions between species and hyperlocal conditions.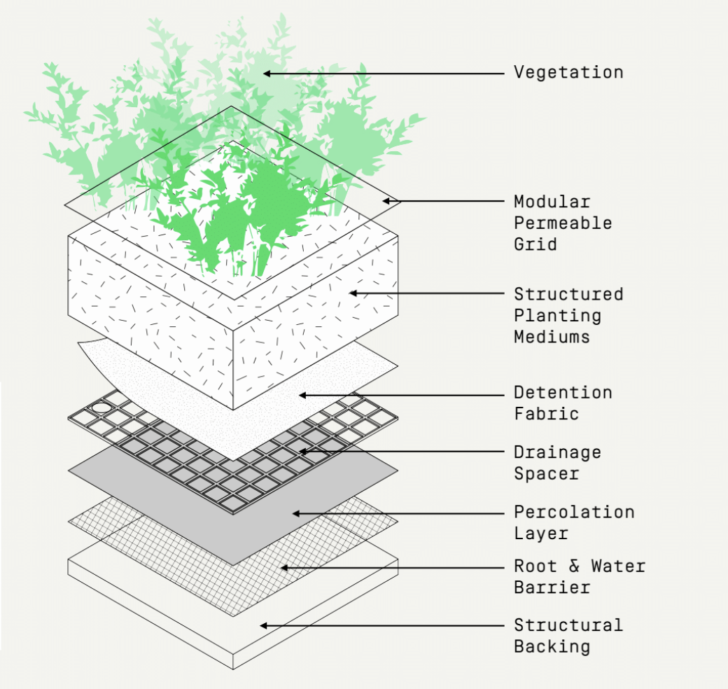 Uniting Paths
Over time, patterns of activity emerge betweenpeople and other species. Taking inspiration fromnature, we want to bend the rules and reveal newpossibilities for the most inhospitable of spaces
Cultivating Connections
Elsewhere in the city, principles of habitat connectivity are beginning to drive redevelopment, creating new corridors of life.
Under the Gardiner, new connections can also be made, as people, plants and animals make their way across.