On the Difficulty of Serving Tea
Victoria and Albert Museum, London, UK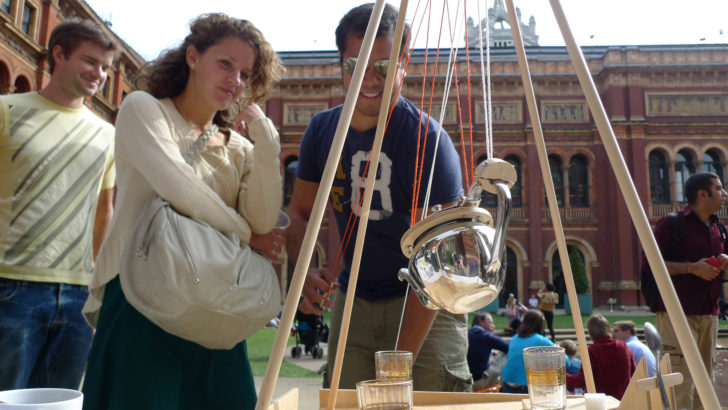 Technology and design are known to make life easier. But what if by making a task more difficult, the experience becomes more engaging, playful and social? One of Daily's very first projects, this tea device takes up the challenge.
A New Tradition
A traditional North African teapot,  glasses, spoons, a set of pulleys, lots of string, tea leaves, mint leaves, hot water, and let's not forget a sugar cube catapult: this is how you transform a ritual into a challenge.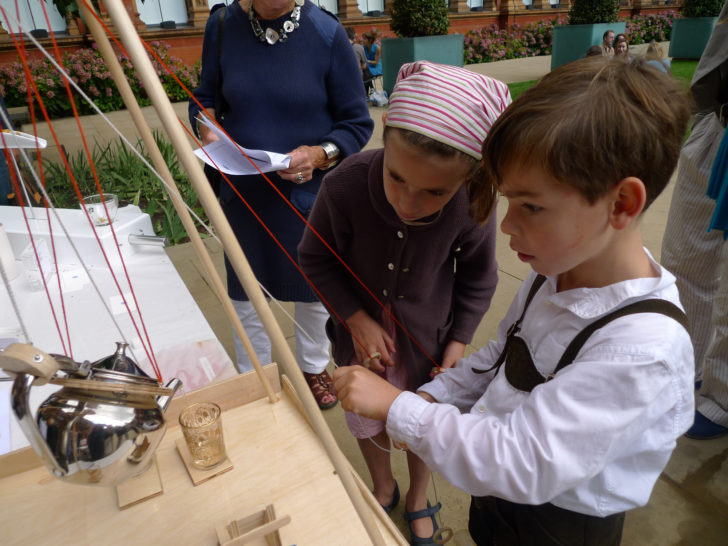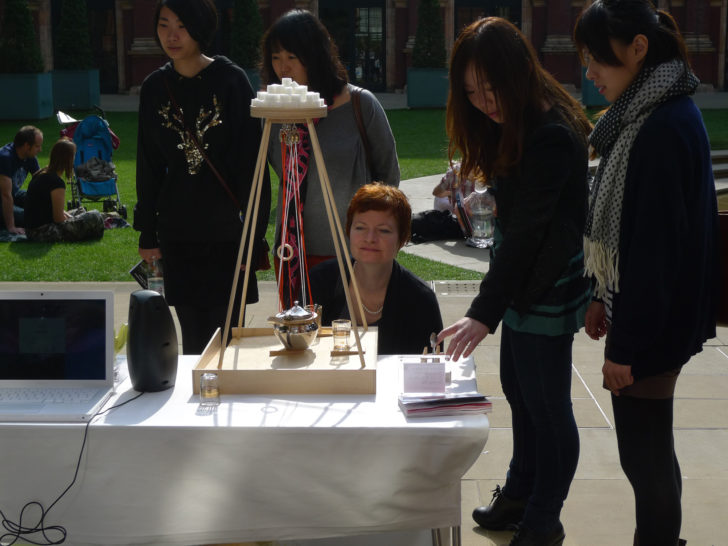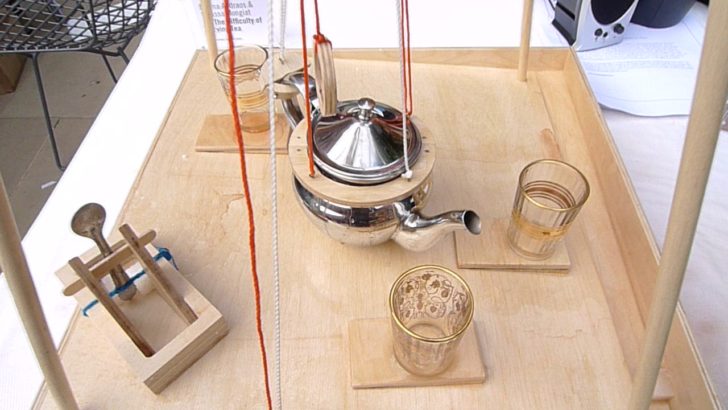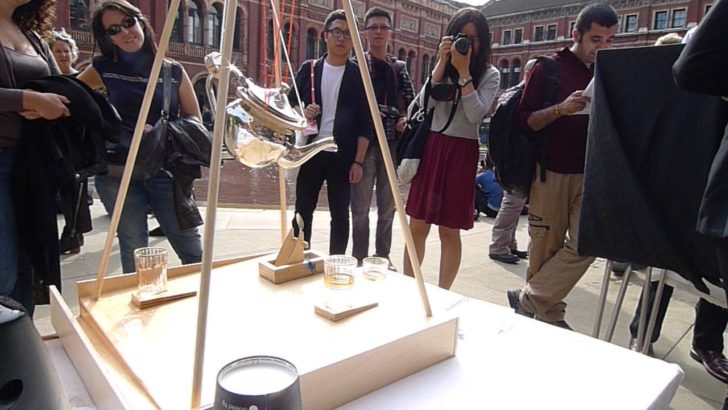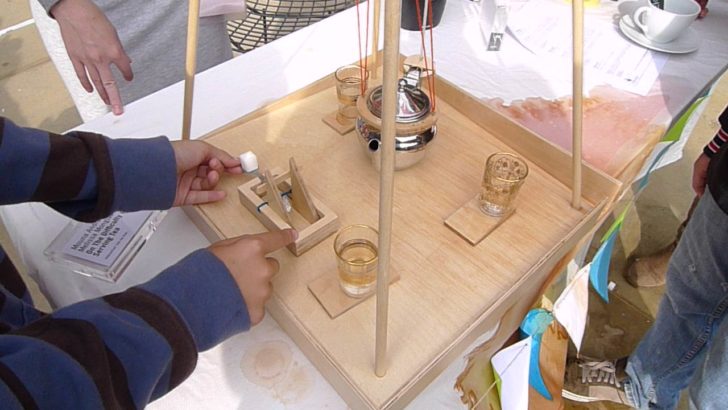 Hello London!
This project was presented during the Chi-TEK Tea Party in the museum garden, as part of the London Design Festival in 2011. The event celebrated the work of internationally acclaimed women artists who use computers, electronics and technology in their work. With our low tech proposition, we chose to highlight human interactions.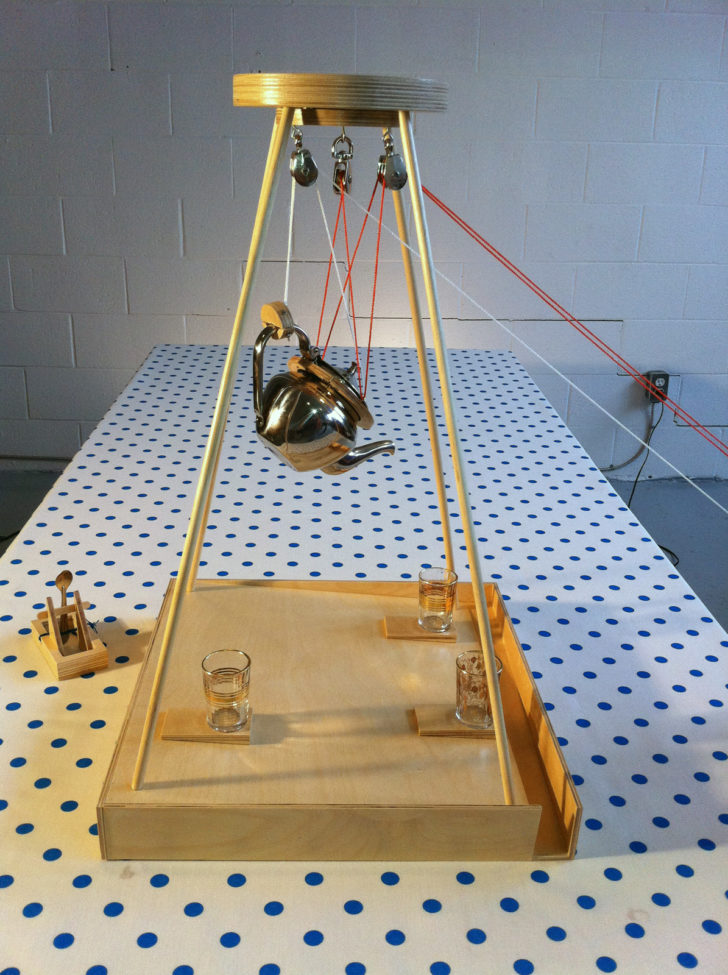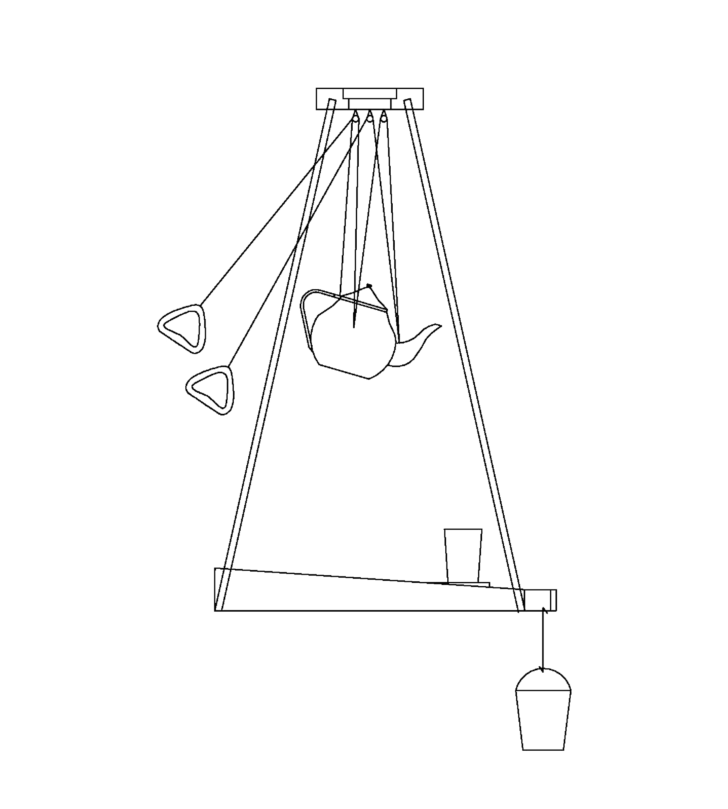 Thanks to MzTEK Team for the invite

A Project by Daily tous les jours

Creative Direction

Mouna Andraos
Melissa Mongiat

Design team

Sophie Grignard
Yolène Leroux
Olivier Coquet

Production