Memorama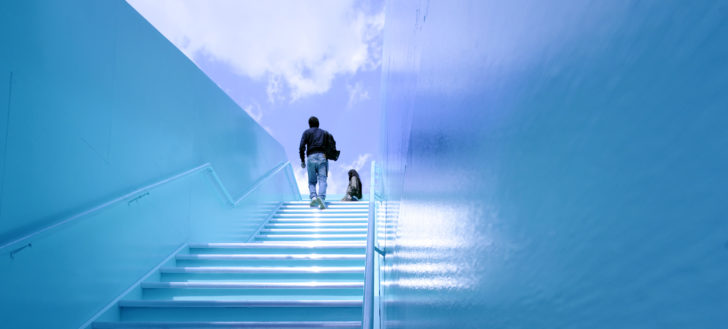 During the summer of 2012, a portion of Montreal's St-Catherine street became pedestrian-only for a few months and the renowned Pink Balls of landscape architect Claude Cormier + Associates soared overhead. To celebrate this event, Memorama provided the public with a series of observation platforms that made accessible unique viewpoints of the life of The Gay Village and provided an opportunity to be photographed in this exceptional setting.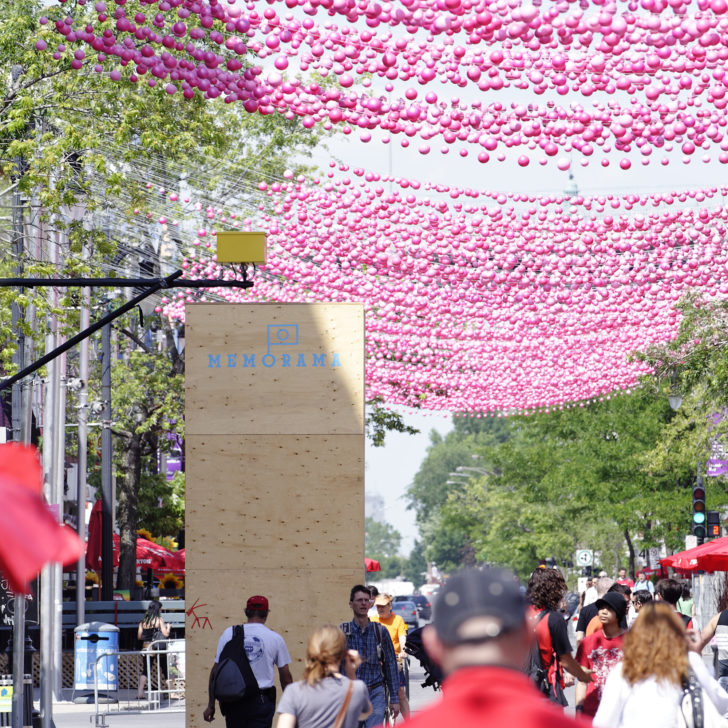 40 000 Pictures of a Summer
Four platforms with cameras installed on the street allowed passers-by to take pictures from new angles and capture magical moments. Over the course  of the event, more than 40,000 pictures were taken, showcasing the energy and the faces of The Village neighbourhood. All the photographs were publicly available on the memorara.me website, which allowed anybody to send a virtual postcard to their loved ones.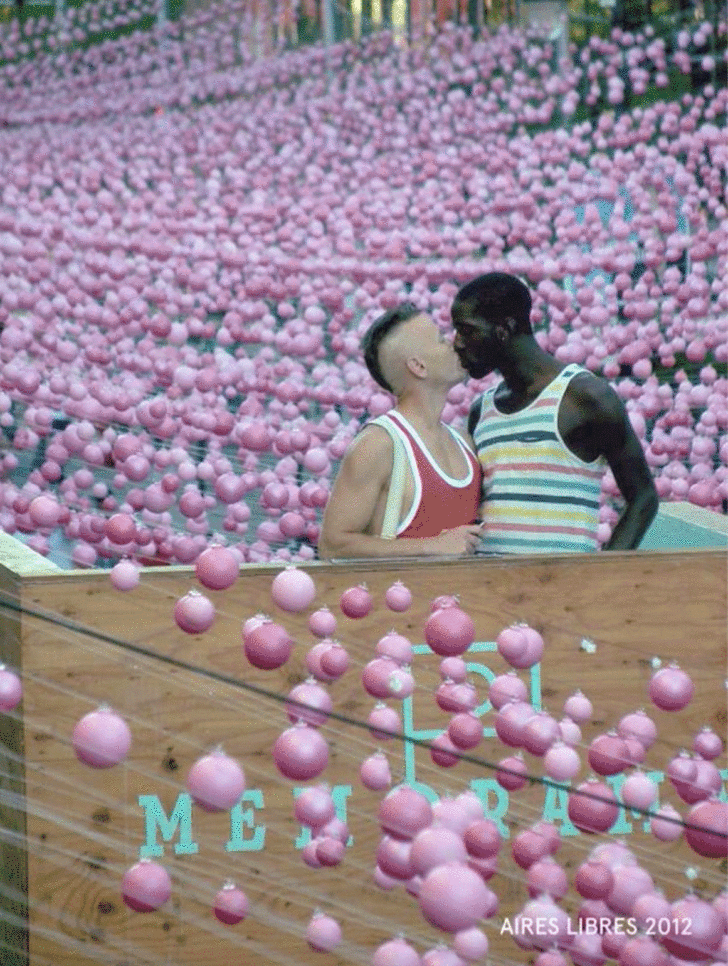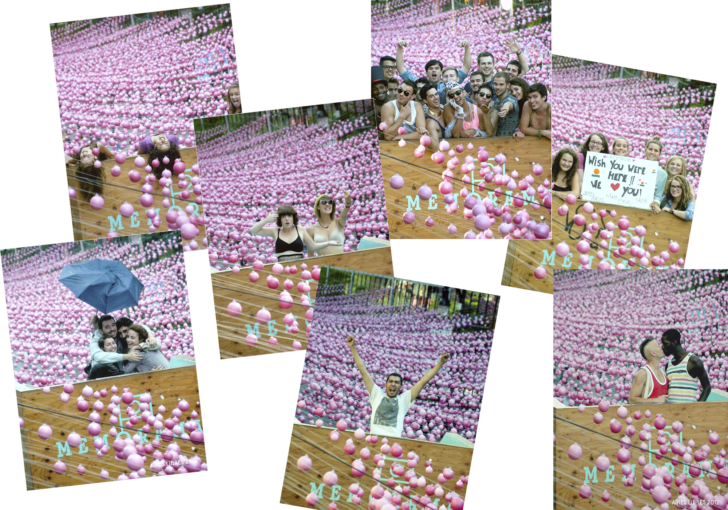 A New Look at the City
Each observation platform revealed a distinct view of the city. Some took the shape of stairs, from which one could admire the garlands or the busy pedestrian street, others were at ground level, to admire the sky and the canopy.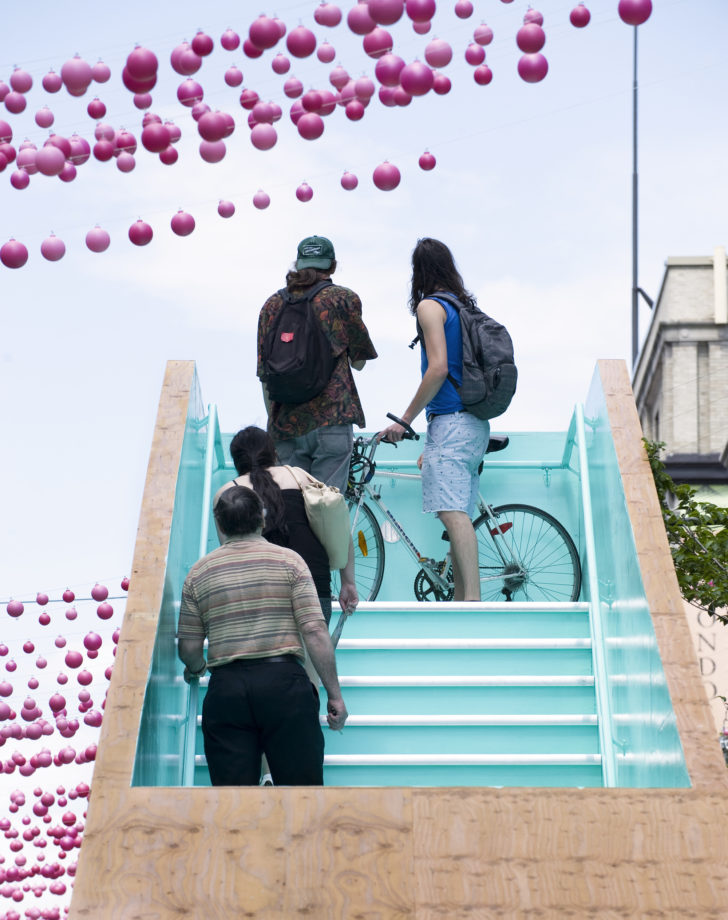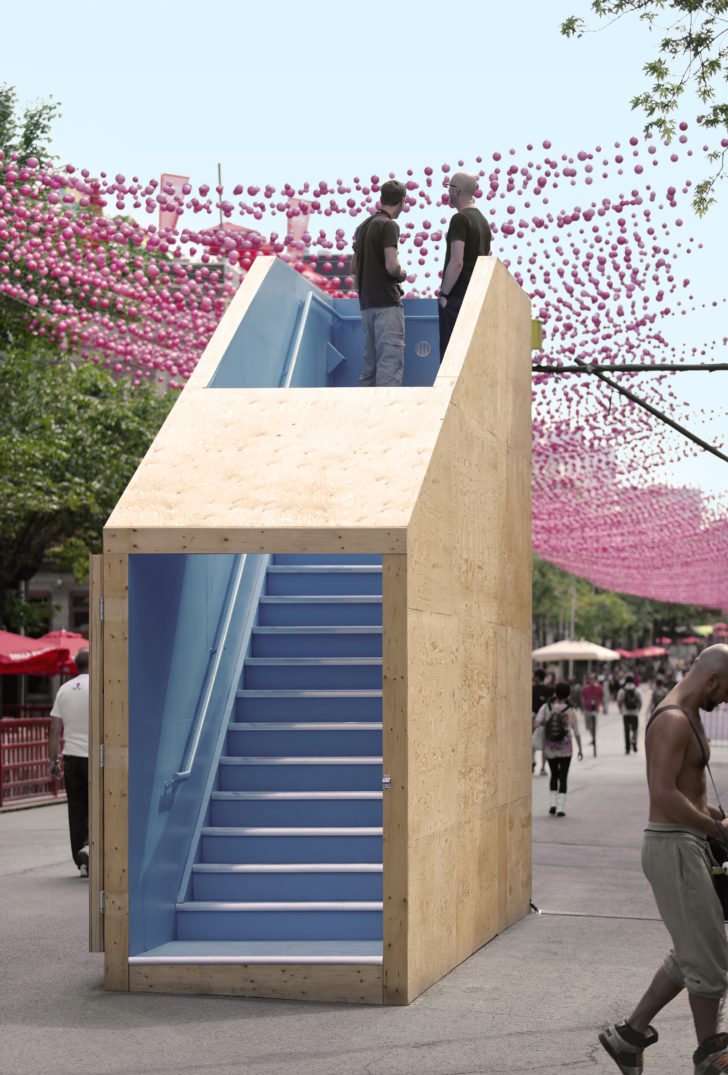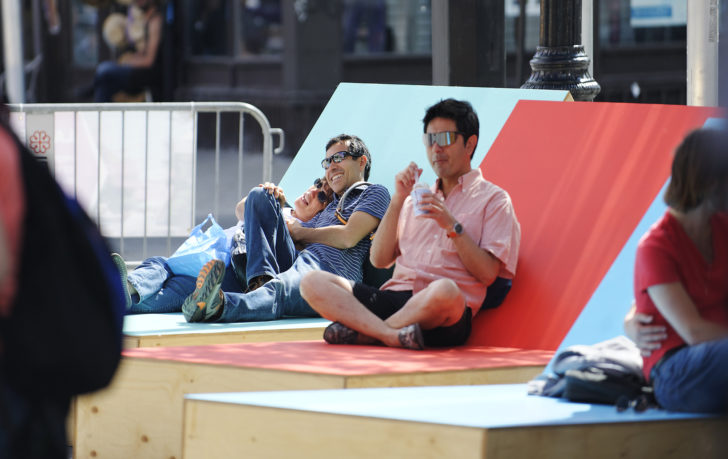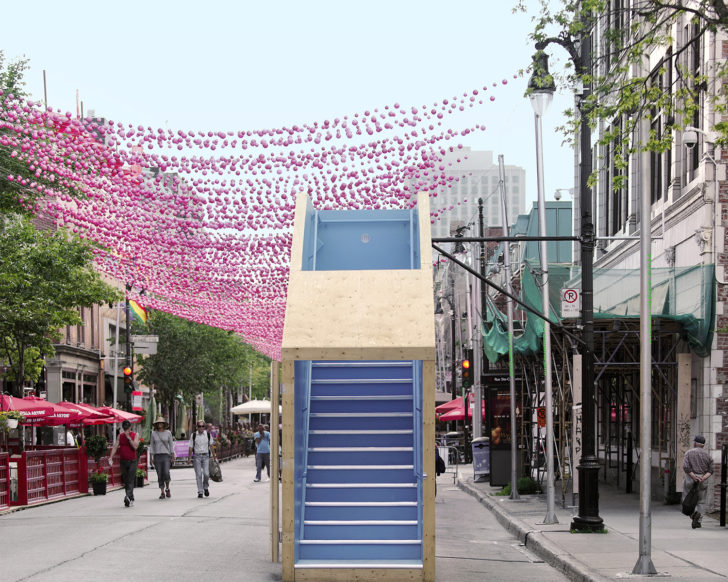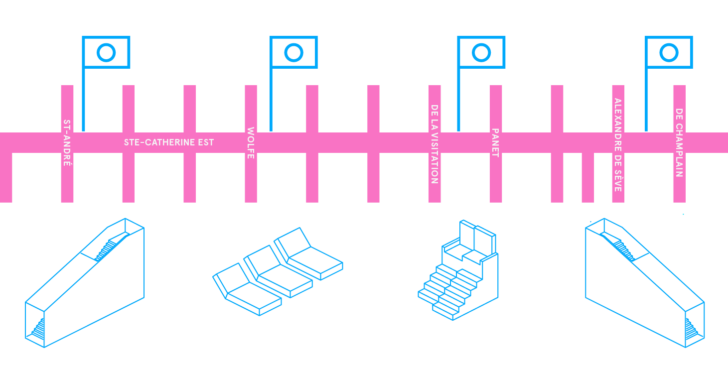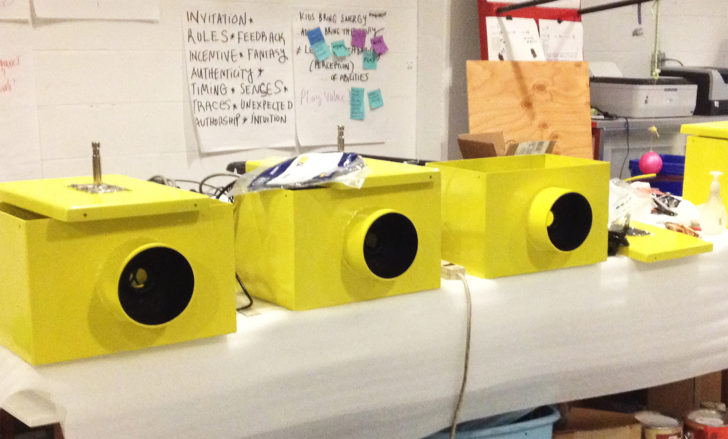 This project was realized in collaboration with the Société de développement commercial du Village

A project by Daily tous les jours

Creative Direction

Mouna Andraos
Melissa Mongiat
Kelsey Snook

Production

Design

Alexandre Landry
Yasaman Sheri

Production Coordination

Technical Coordination

Programming

Construction

Michael Baker
Mourad Bennacer
Thibault Bensa
Ariane Bergeron
Caroline Bergeron
Jean-Baptiste Bouillant
Julien Bourgeois
Jacqueline Bui
Gennaro De Pasquale
Élise Genvrin
David Lortie

Electronics

Network Consulting

Photography Consulting

Martin Laporte, Miguel Legault

Grip

Engineering

Construction

Le Consortium Jack World
ACMÉ Atelier de décors
Robocut

Rigging

Production des grands bamboo
Raphaël Brien Inc.

Photography

Thank you

Denis Blanchette, Bernard Plante, Denis Brossard, Amélie Rocheleau and the Société de développement commercial du Village