Knock Stop
Prototyping Market Street Festival, San Francisco, US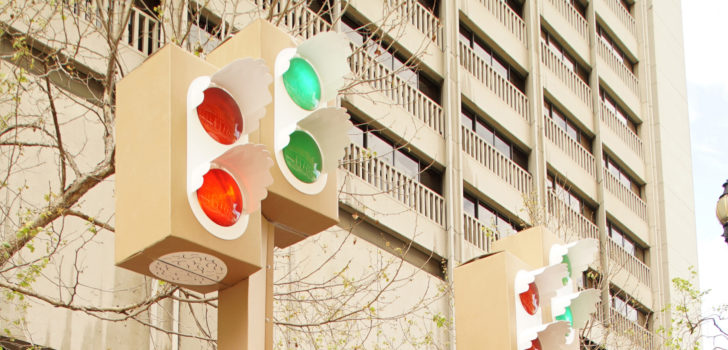 Traffic lights follow a universal code: everywhere in the world, we move on green and stop on red. Their widespread adoption was also the first indicator that cities would become ruled by cars. Knock Stop is a prototype for alternative traffic lights, inviting pedestrians to take over the street through music.
Routines to Rituals
Created during the Market Street Prototyping Festival in San Francisco, this project was part of a wider conversation about how the city could work if a major street was closed to traffic and reserved for pedestrians.
Interrupting our routine while we're waiting to cross the street, Knock Stop invites us to imagine this fantastical city where we live without cars.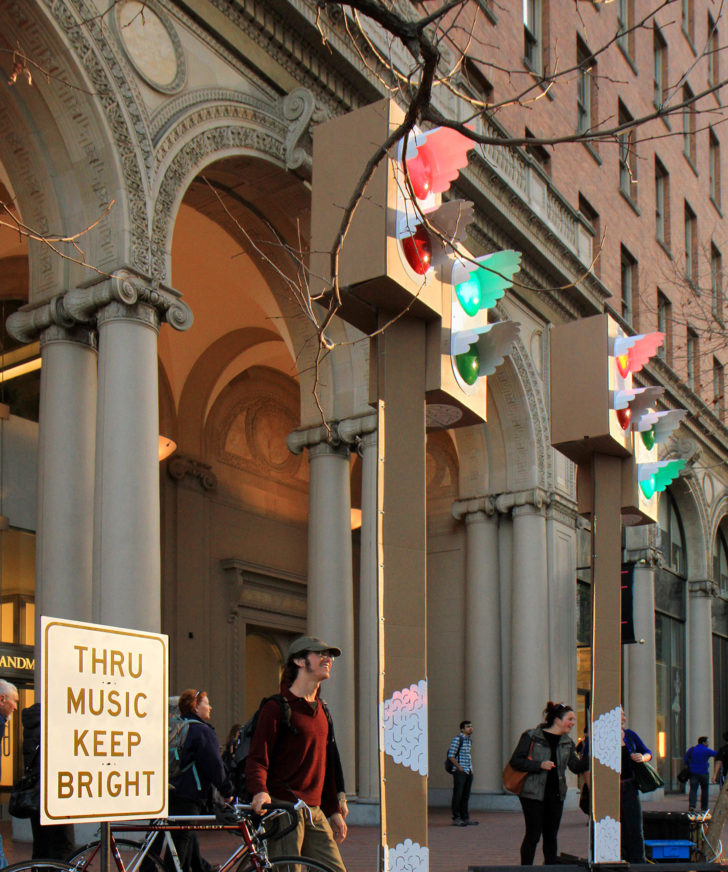 The Project
Installed on opposite sidewalks, the Knock Stop traffic lights activate when you knock on them like on a door. Through this simple gesture, people create music and light rhythms and can communicate with each other through the traffic. 
Because the other side of the street might as well be the other side of the world.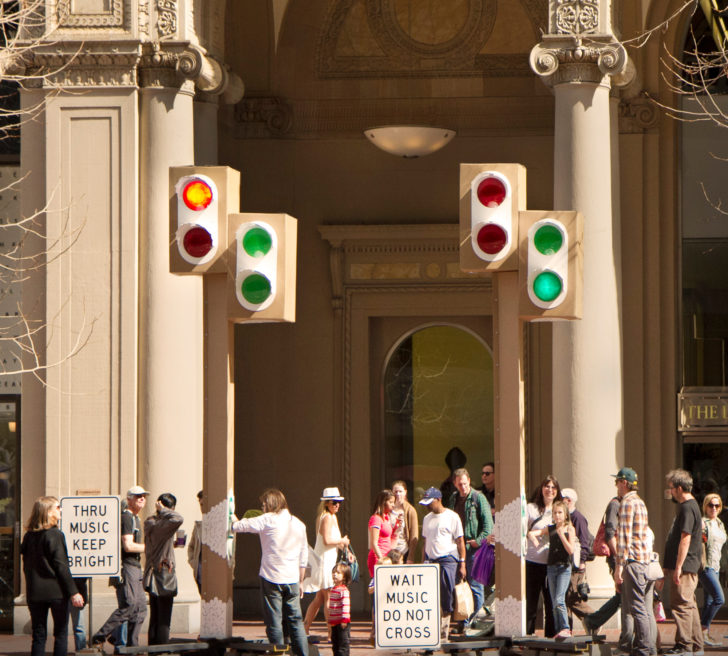 Process
Daily tous les jours was invited by Autodesk to the Market Street Prototyping Festival in San Francisco. The team spent time at their Pier 9 facility, playing with the latest in digital fabrication equipment to build our prototype
Knock Stop
.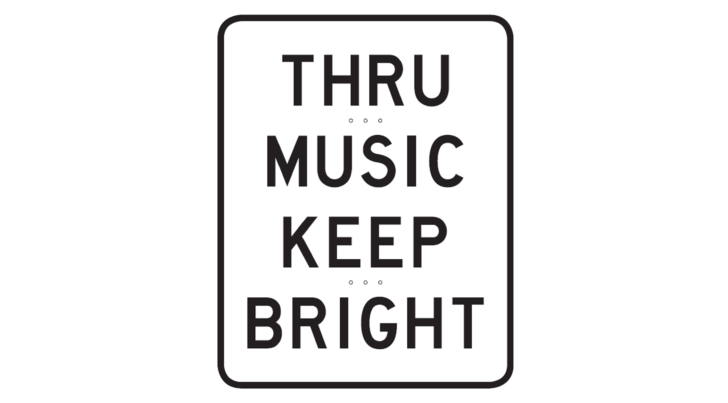 Building Knock Stop
Selecting the materials. We chose to use cardboard and aluminum.
In our Montreal studio, we built our first prototype on a 1:1 scale.
Production of the cardboard components with the laser cutters at Pier 9.
Testing different environmentally-friendly waterproofing solutions for cardboard.
Final assembly steps, before heading out for install.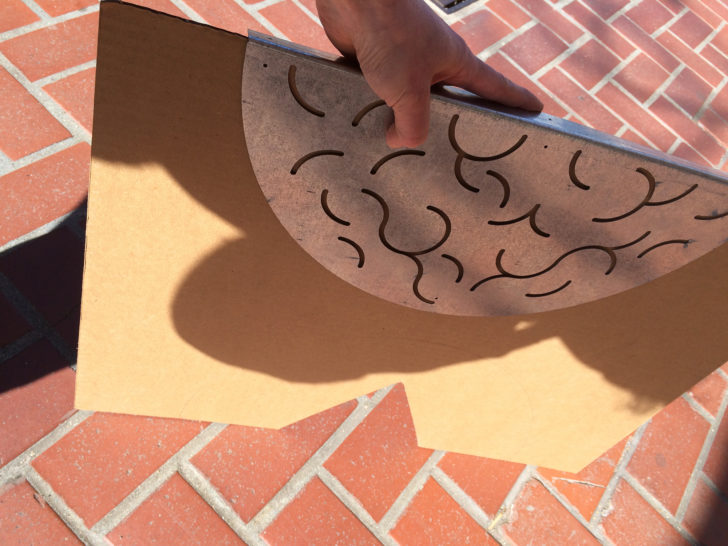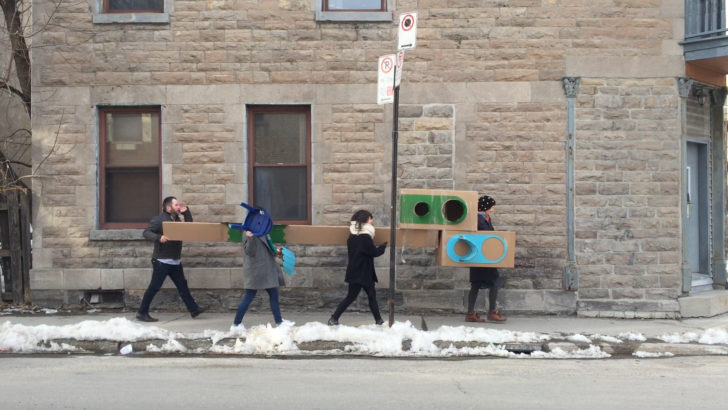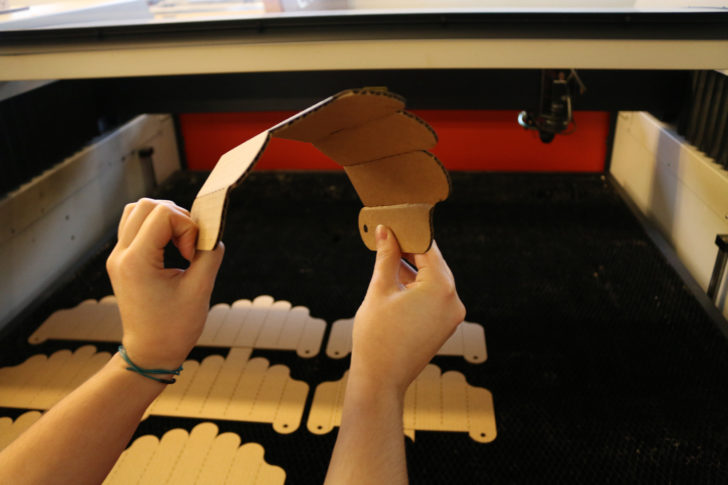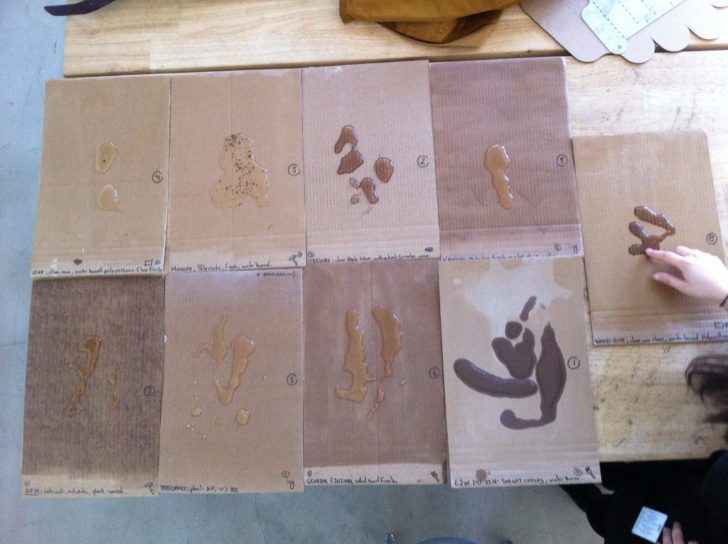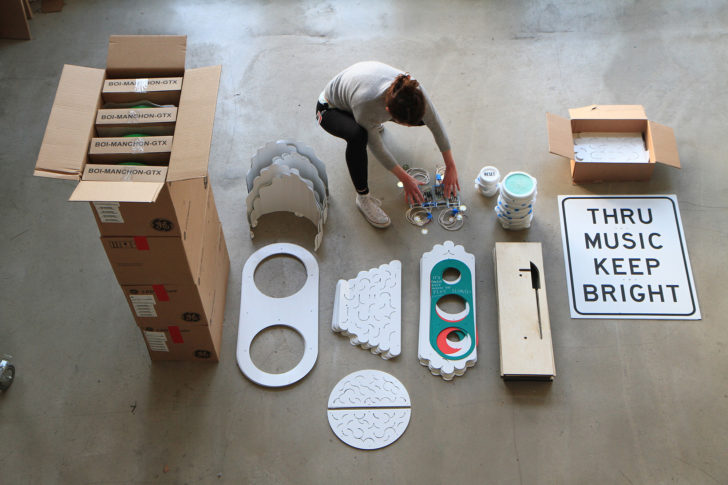 Do It Yourself
You can build your own Knock Stop prototype and transform the street with our alternative traffic lights. As a starting point, you can find step by step instructions on how to work with cardboard for temporary public art on Instructables.com.
Read everything you always wanted to know about cardboard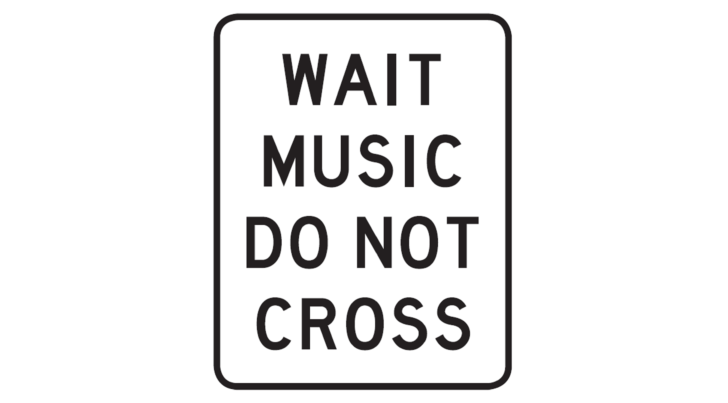 A Project By Daily tous les jours

A commission by Autodesk's Pier 9

Creative Direction

Mouna Andraos
Melissa Mongiat

Producer

Interactive Direction

Sound Design

Technical Direction

Narrative Design

Environment Design

Project Management

Engineering

Structure and Installation

Sean Cusack
Sheet Metal Alchemist

Special thanks

Autodesk and Pier 9 community, in particular: Noah Weinstein, Sarah Brin, J Sassaman, Tristan Randall, Charlie Nordstrom, Dawn Danby, Raymond Deplazes, Heather Miller, Chloe Chan, Keenan Sterner, Zachary Howard; The all-star shoparone team, in particular: Martin Horn, Josh Myers, Gabe Patin, Mei-Yen Shipek, and Mary Elizabeth Yarbrough; Allies and studio neighbours Robb Godshaw, Max Hawkins, Nick Polansky. Very special thanks to Sebastian Morales, Eric Chang, and our loyal beta testers in Montréal: Yako, Émilie Grenier, François Morin, Fady Atallah, Nicolas Fonseca, and our local Echofab lab.

Powered with the help of