Kit Opérette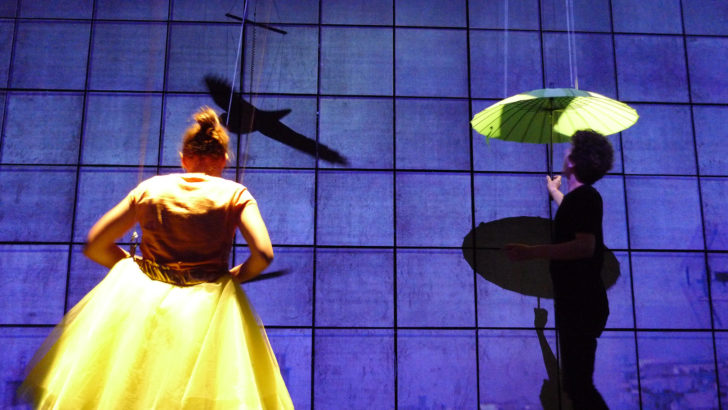 Singing, dancing, laughter and glamour: the 19th century operetta was the ancestor to today's musicals. Kit Opérette, a modern take on the classic form, invites visitors to don the costume and persona of larger than life characters on an interactive stage.
Play the Operetta
Kit Opérette is a five-act play which tells the love story of two birds separated by a fierce storm, who finally reunite and celebrate inside a giant cake. On stage, interactive objects invite the public to tell a character's story. On the walls, a 360° projection sets an immersive scene. Let the show begin!
A bird, a skirt, two umbrellas, a pair of wings, a ping pong table and a mysterious box.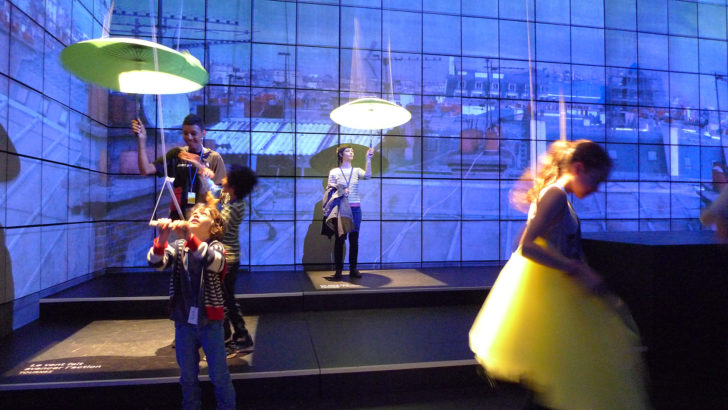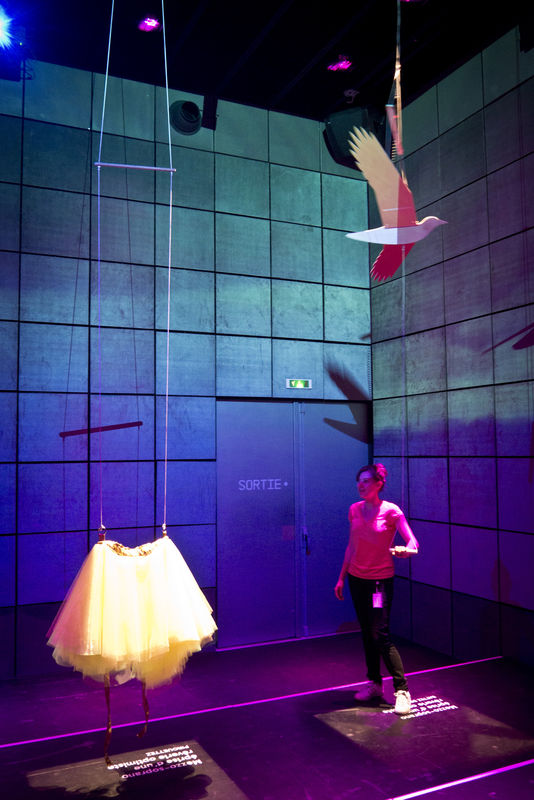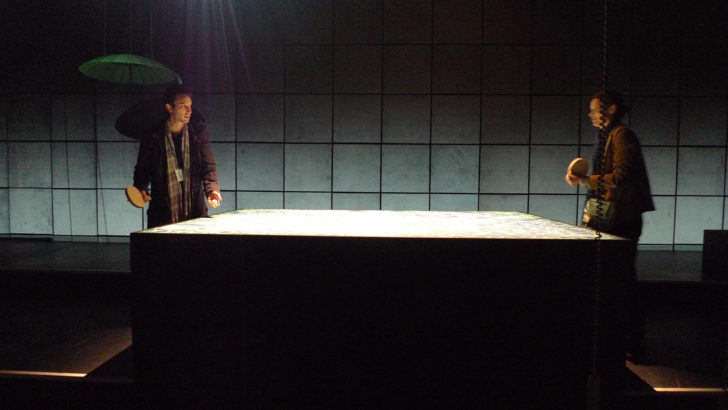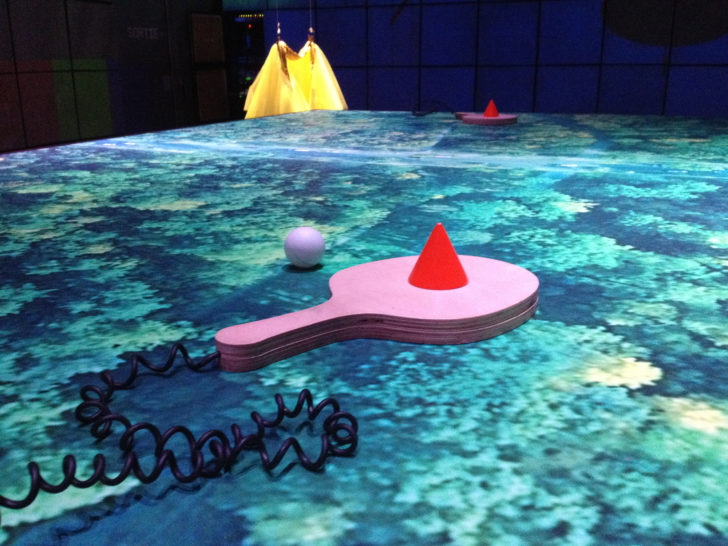 Play a Role
Players trigger and control different vocal motifs by interacting with the objects. Each interaction offers a different mode of participation in the show; get glam by putting on a costume; sporty by playing table tennis; or understated and mysterious by simply opening up a strange box at the right time.
The music from Kit Opérette was composed in collaboration with the talented songwriter Krista L.L. Muir. Each song was written to evolve according to public interaction.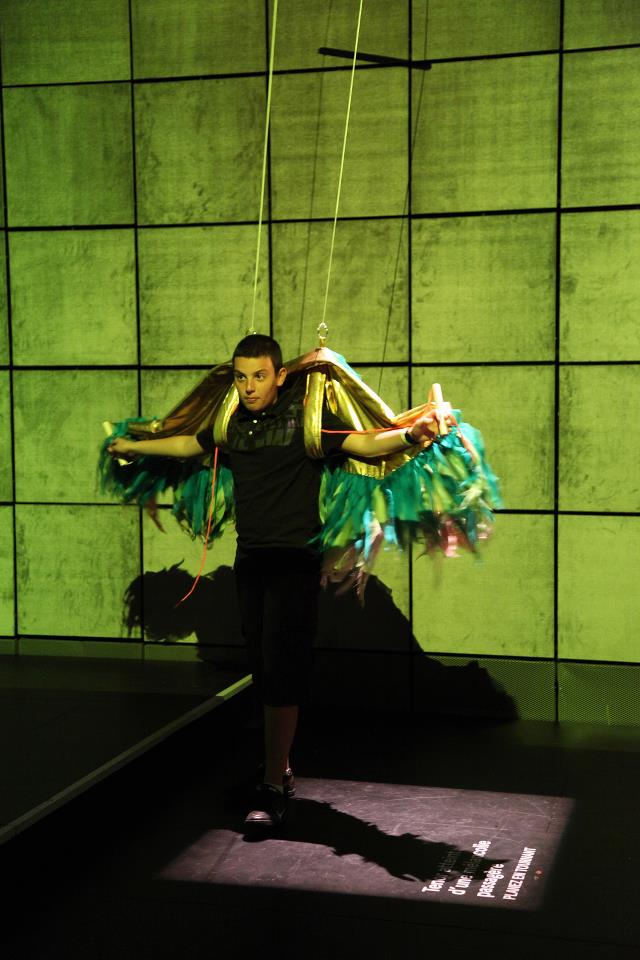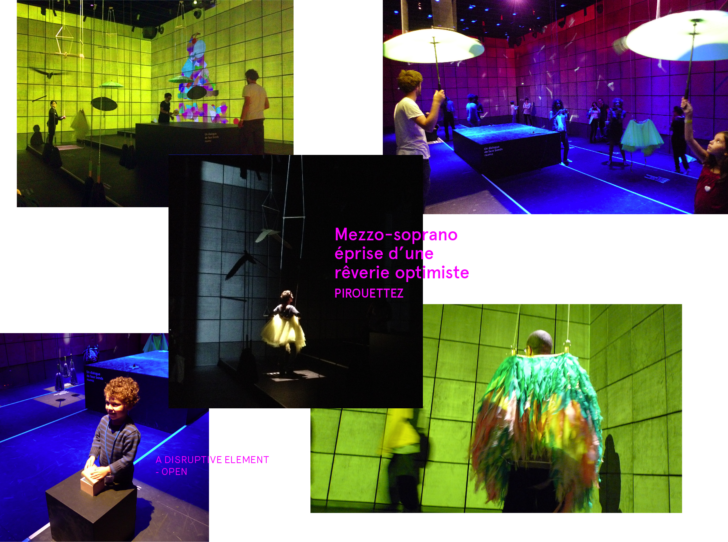 Bringing a Flamboyant Past to Life
The project was commissioned by La Gaîté lyrique for the Play Along event. It was inspired by the flamboyant past of the building, formerly known as Paris' great operetta theatre.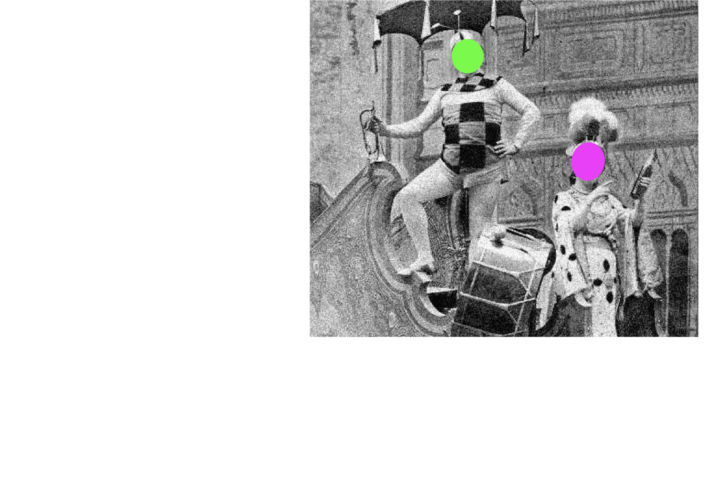 A Project by Daily tous les jours

Kit Operette was commissioned by La Gaîté Lyrique for the event Play Along.

Creative Direction

Mouna Andraos
Melissa Mongiat

Special Sauce 

Original Music Composition and Performance

Visuals 

Technology Direction

Object Design

Sound Design

Costumes

Backup Singers

Daniel Saint-Gelais
Ayleen Nunnerley
Manau

Sound Engineer

Creative Technology

Programming

Design 

Elsa Carenzo
Jonathan Nesci
Serina Tarkhanian

Precious Hands

Caroline Bergeron
Dylan Driscoll
Patrick McDowall
Helena Maria Stoodley

Filming

Editing

Thank you

To the curators: Lynn Hughes, Heather Kelley, Cindy Poremba and the team at La Gaîté lyrique. Sylvain Racine, Charles Perron, Robocut and all of you dancing beta testers.

Powered with the help of