Hotline
Portland Museum of Art, US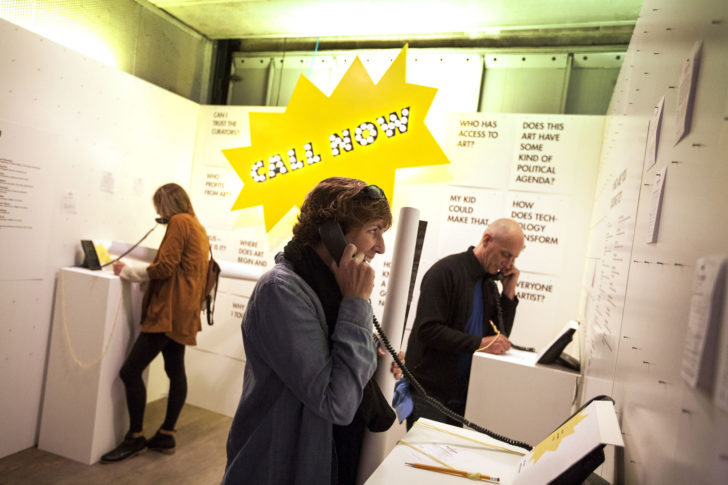 What is the story behind this painting? What story does it tell? And what is art anyway? Hotline is a phone service that lets a museum's visitors call experts on the spot to answer any question they want about art. Behind the scenes, an all-star cast of volunteer artists, curators, museum docents, education teams, and the head of collections manned phones to take the calls.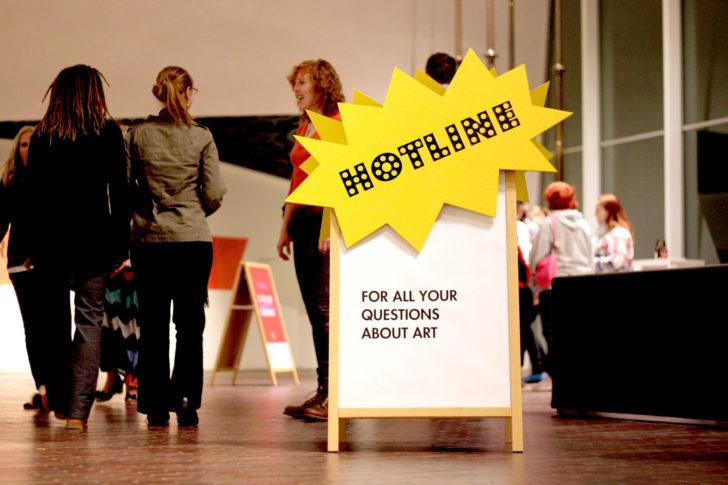 I Don't Get it
Hotline helps people get past their "I don't get it" moments so they can gain insight from the smart and friendly people from the art world in a playful way. All questions asked during the night are displayed on a wall, to log the growing list of insights and to capture all the thoughts & conversations about the exhibitions.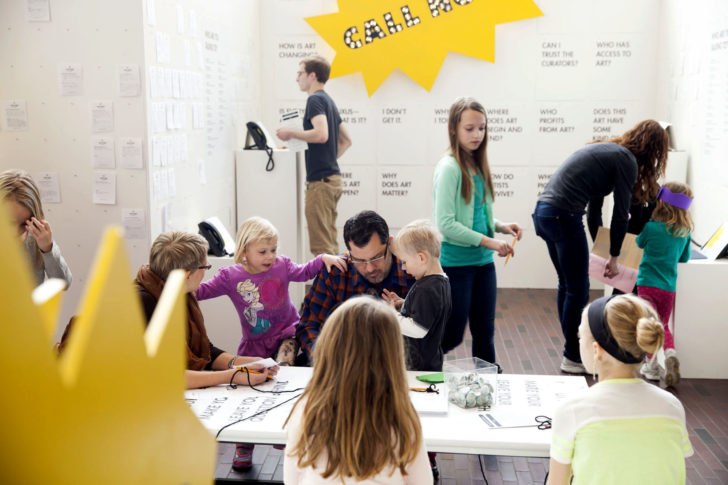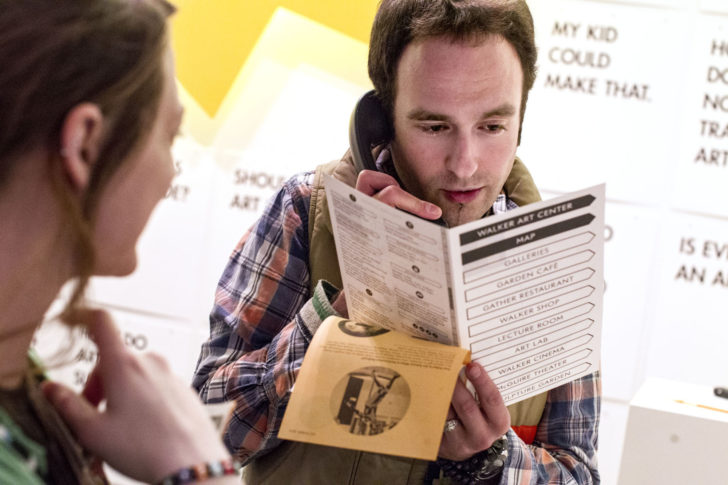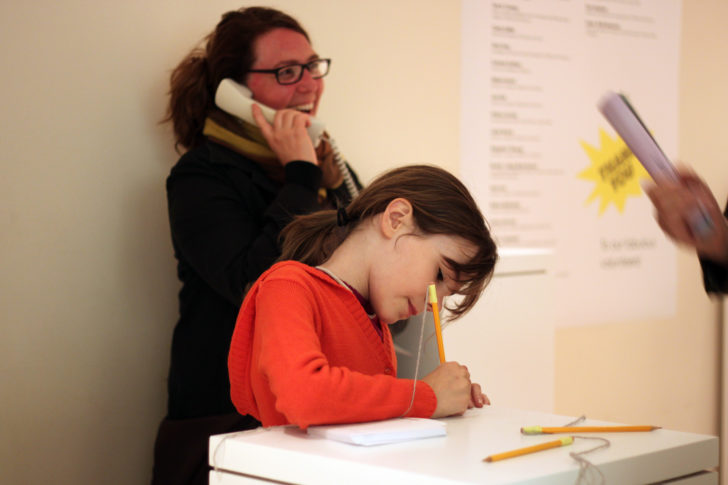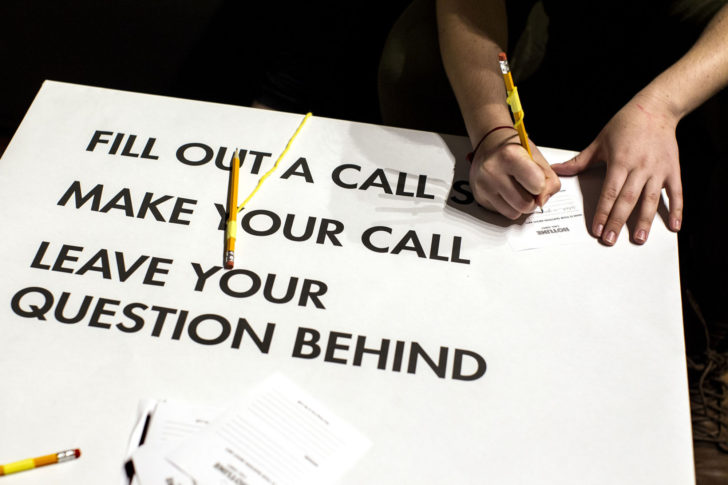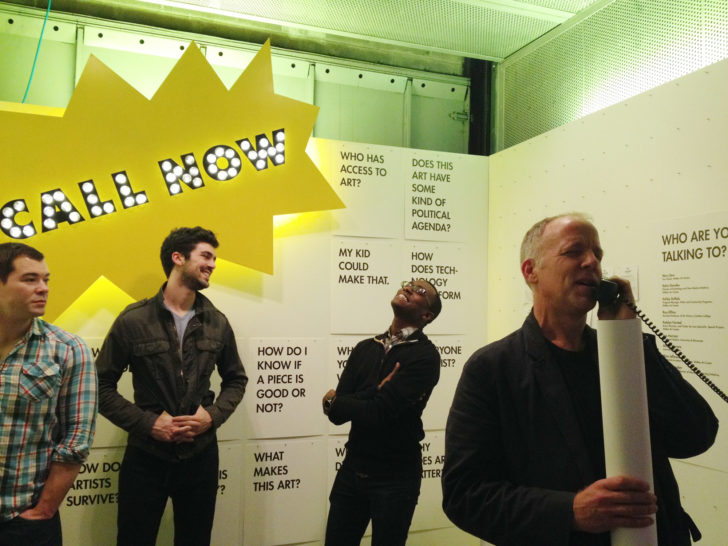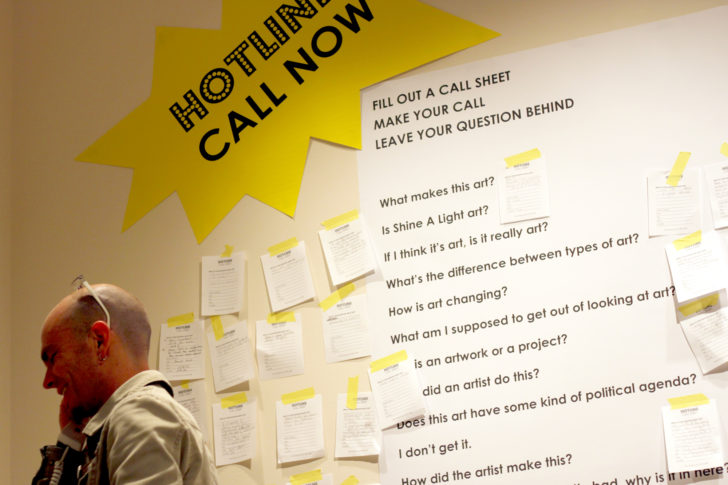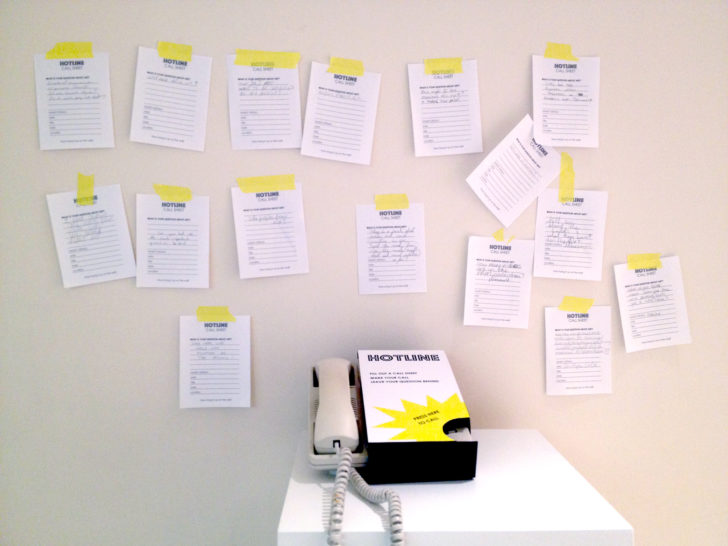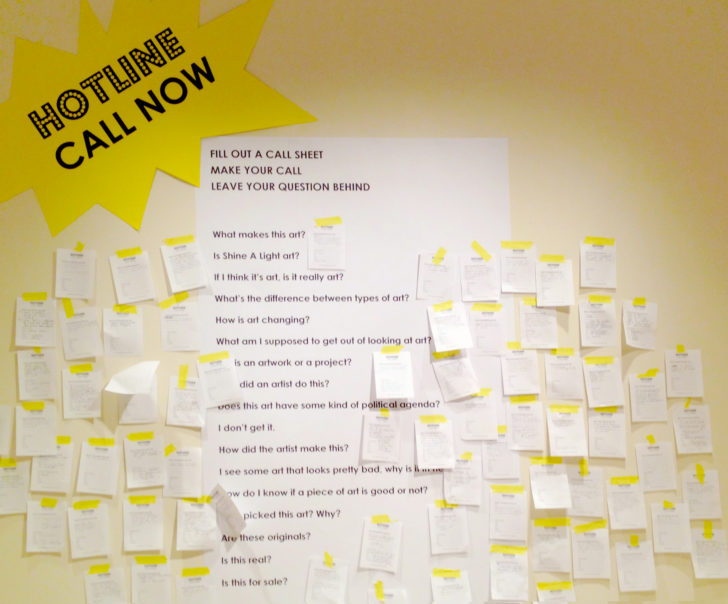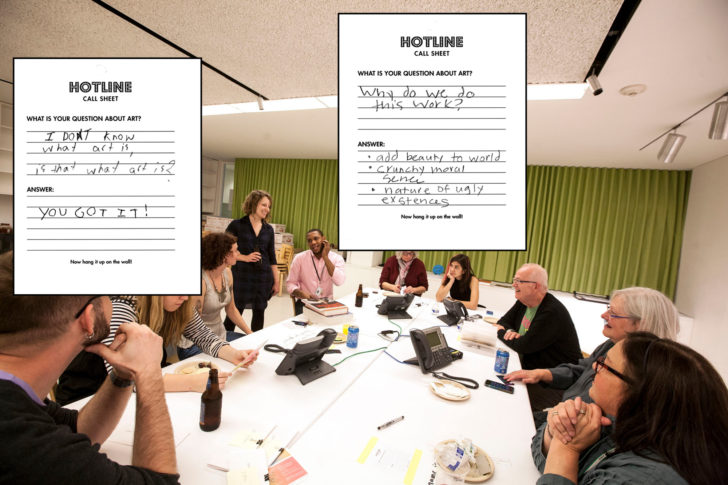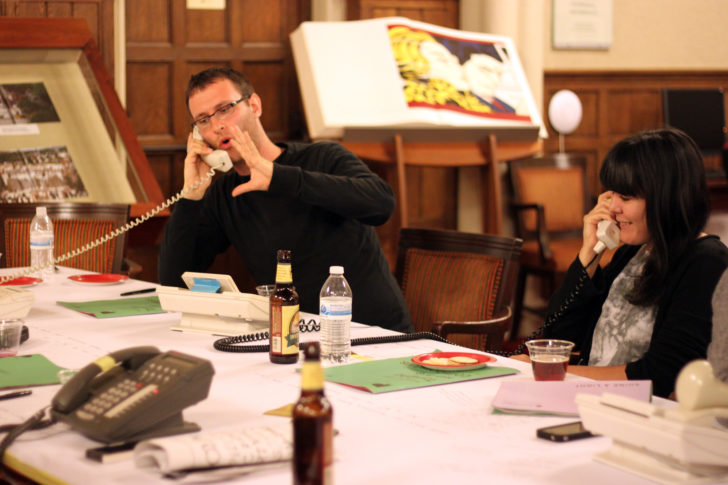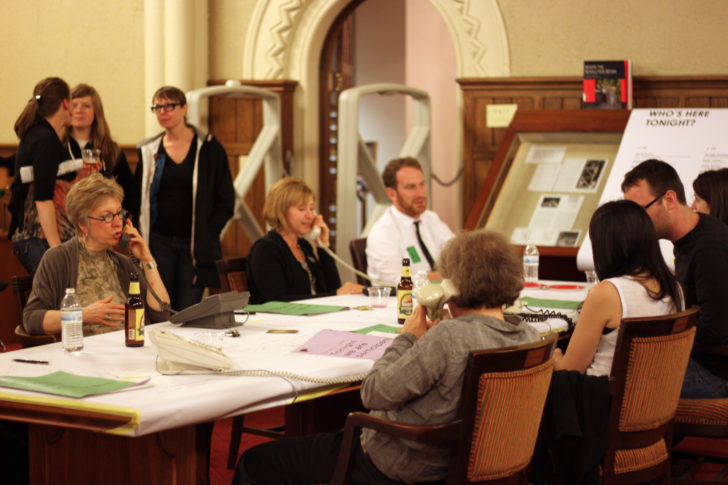 Shine a Light
Every year in Portland Art Museum, Shine a Light events feature a mix of artist-driven installations, performances, and interventions throughout the Museum campus, offering an exciting opportunity for visitors to reconsider their relationship to art, to engage with the Museum in unexpected ways, and to think about the role of museums in people's lives in the 21st century. Daily was invited to take part in the 2013 programmation along with long time collaborator Kelsey Snook.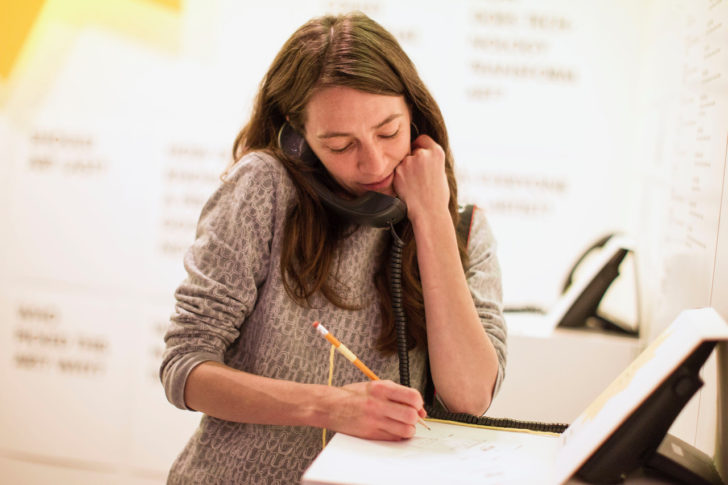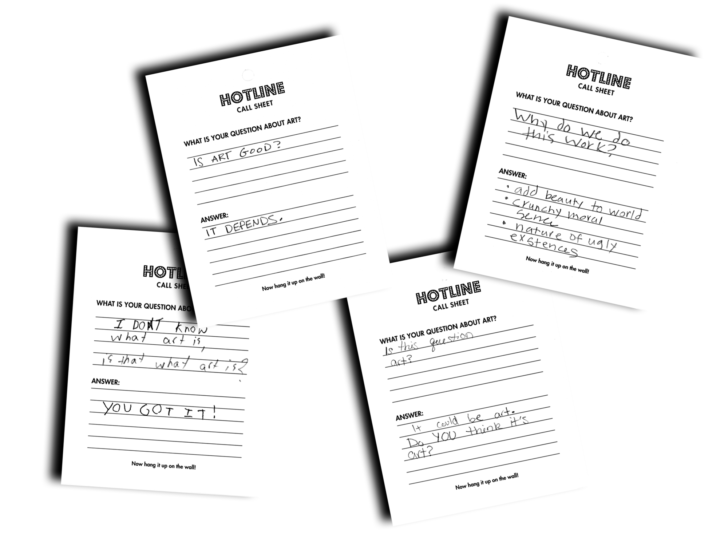 Hotline was created for the Portland Art Museum's annual Shine a Light event.

A Project by Daily tous les jours

Creative Direction

Mouna Andraos
Melissa Mongiat
Kelsey Snook

Graphic Design

Project Coordination

Technical support

Phone Operators

Tom B. Cramer, Ariana Jacobs, Margaret Kieweg, Roya Amirsoleymani, Sara Lea, Jane Kearns, Sarah Wolf Newlands, Summer Guthery, Greg Stuart, Elaine Molskness, Cindy Geffel, Amy Gray, Michelle Swinehart, Paula Carlson, Danny Percich, Sarah Schultz, Jan Holt, Miriam Hecht, Bonnie Laing-Malcolmson, Carolyn Cole, Sara Siestreem, Jason Sturgill, Sandy Sampson, Don Urquhart