Giant Sing Along
Minneapolis, US | Gold Coast, Adelaide, AU | +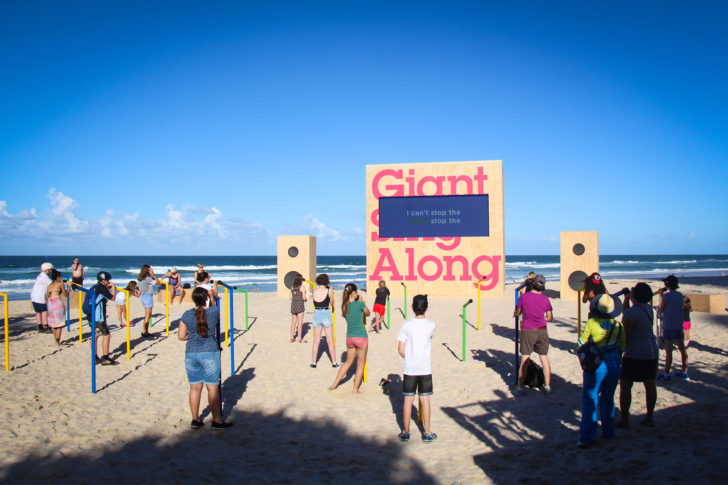 Singing in harmony with others–whether in a stadium, around a campfire or in a choir–is the expression of a common emotion. Beyond beautiful voices, the pleasure comes from singing together. Giant Sing Along invites people of all ages and backgrounds to sing their hearts out, karaoke style, sharing in a collective musical experience.
The Project
The fun of karaoke is that it doesn't require skill. This is why Giant Sing Along integrates a sound processing system that lightly auto-tunes the voices, creating a "quasi-professional" choir. (You're welcome!)
The songs featured at each Giant Sing Along event are chosen online by the public. This process involves the local community in the project and guarantees the success of the party.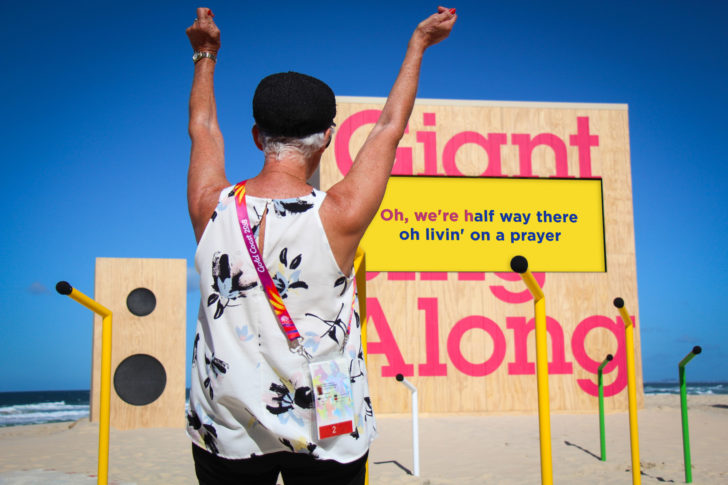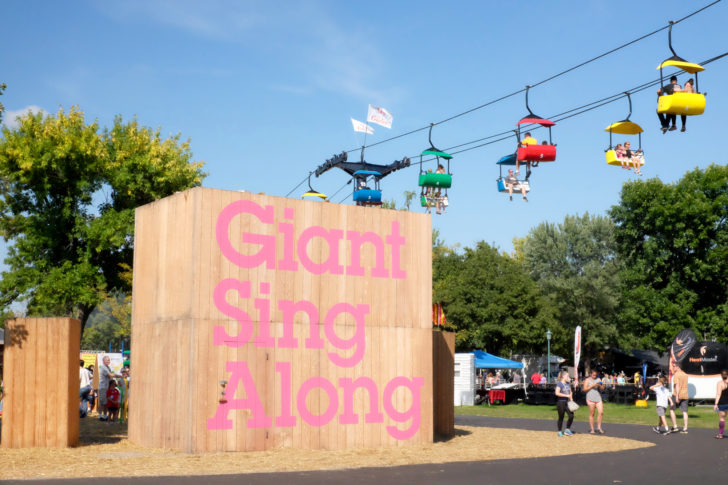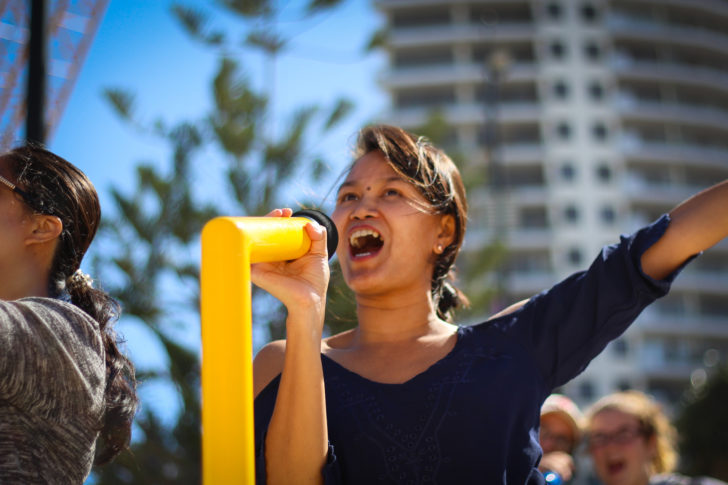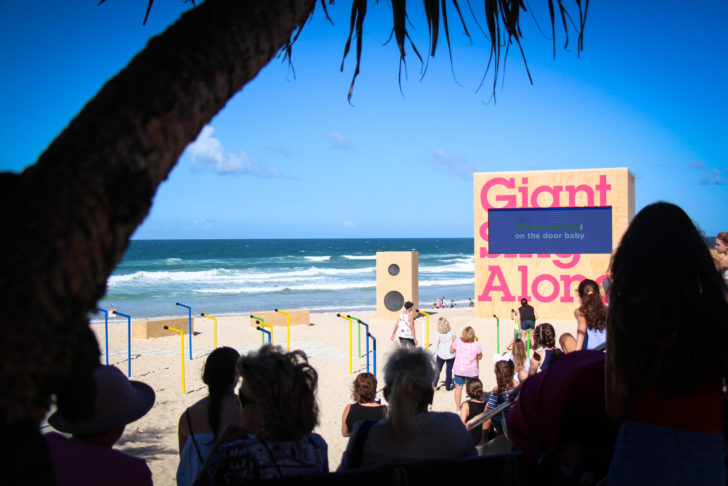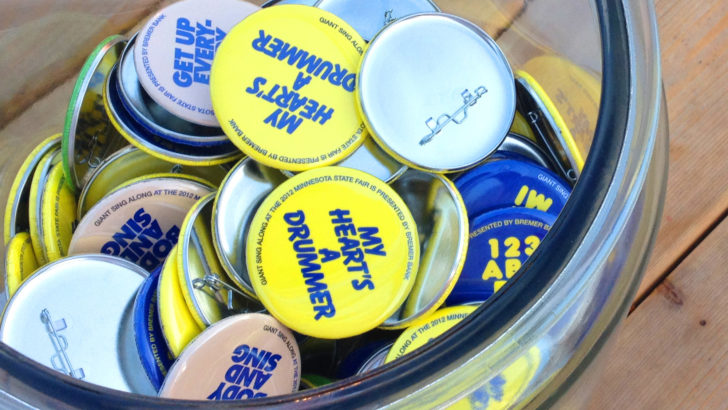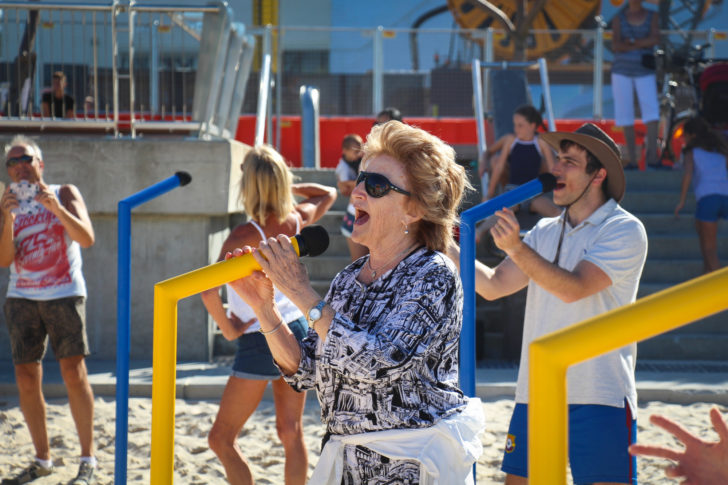 More Together Than Alone
Collective experiences have the power to transform our relationship with public spaces. Giant Sing Along is an artwork that fosters feelings of belonging to a community through moments of spontaneous, shared emotion.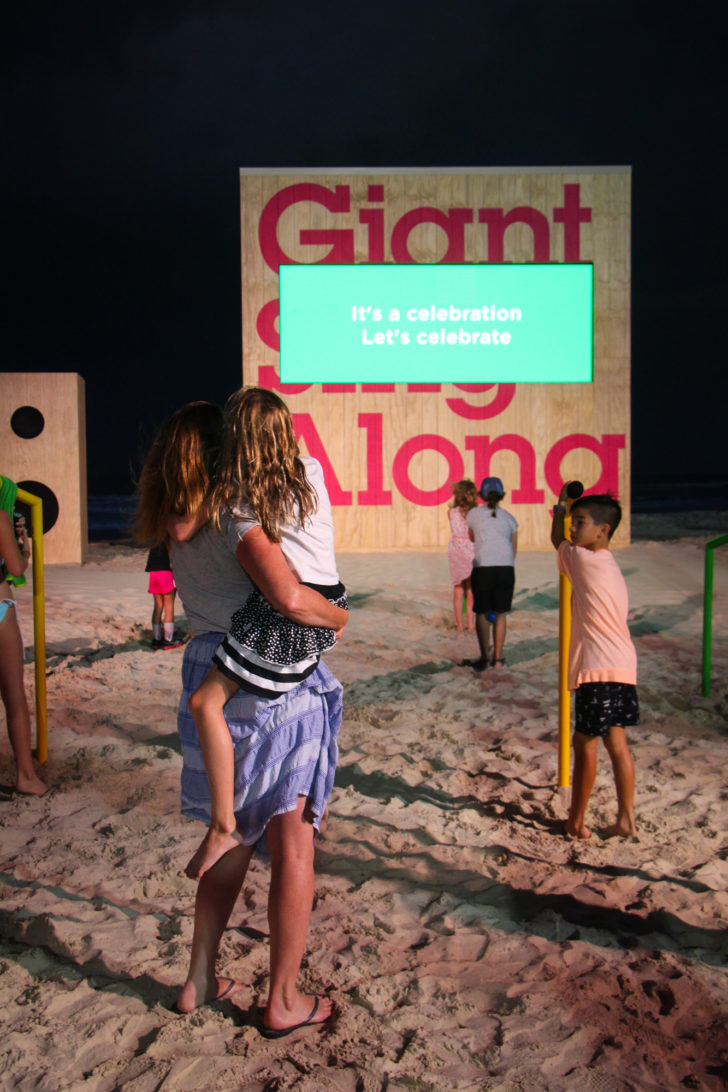 Original Creation
The original version of Giant Sing Along was commissioned by Northern Lights.mn in 2011 for the Minnesota State Fair. Since then, the installation has become a staple of the festival and is one of the public's favourite events every year.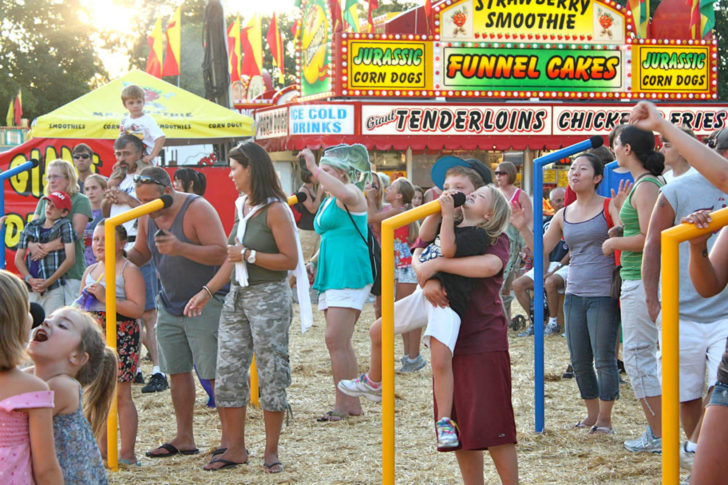 Giant Sing Along Anywhere
Giant Sing Along is currently available for touring across the world. The installation notably traveled to Australia for the Commonwealth Games in 2018. The perfect occasion for Daily to plant its microphones on a beach!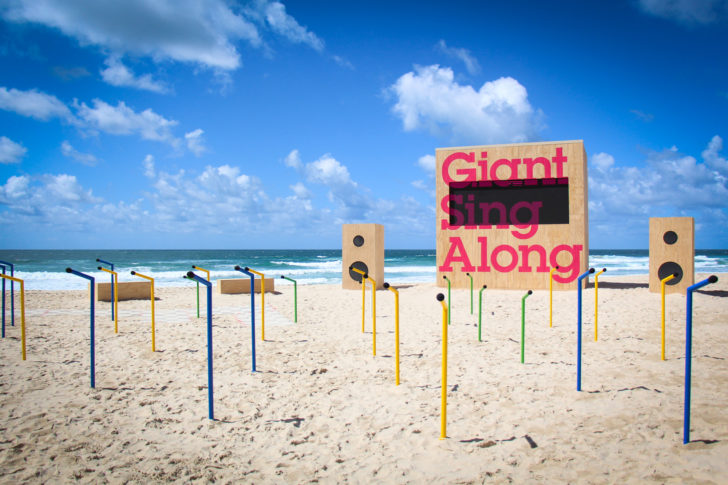 Behind the Scene
To help us with some of the karaoke videos of Giant Sing Along, Daily tous les jours was lucky enough to work with Spectrum Productions, the only organization in Canada creating opportunities for youth and young adults on the autism spectrum, through video and media production. Go check out their work!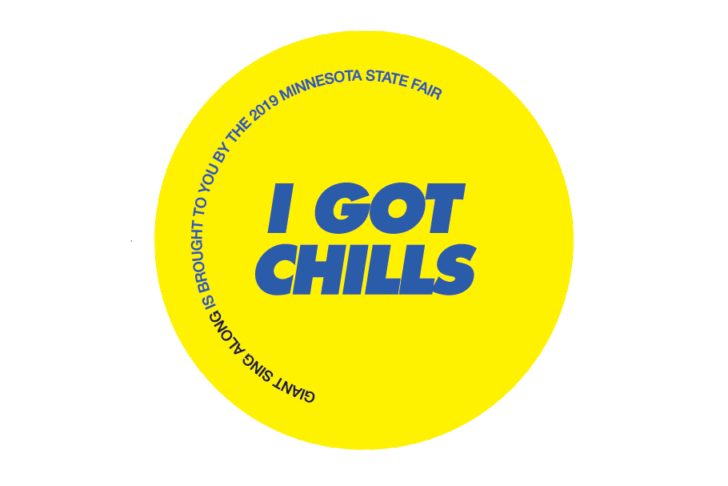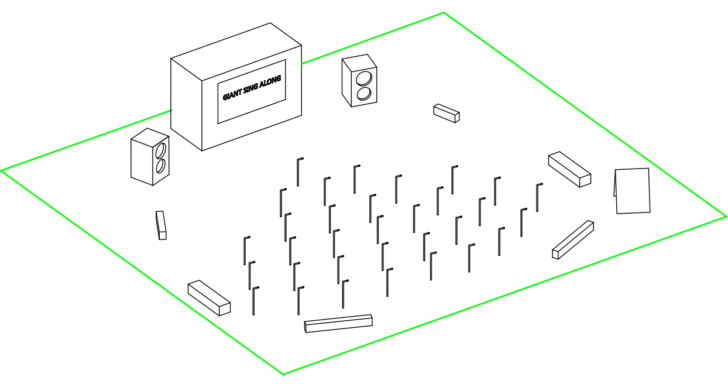 A Project by Daily tous les jours

Originally commissioned by Northern Lights.mn and Minnesota State Fair. Produced with the support of Bremer Bank

Creative Direction

Mouna Andraos
Melissa Mongiat

In Collaboration With

Producer

Lead Designer

Industrial Designer

Sound Designer

Technical Director

Technical Coordination

Graphic Designer

Programing and Editing

Michael Baker
Peter Rockwell
Alejandro De Léon

Design

Video

Photography

Steve Dietz
Andrea Steudel

Special thanks to

Steve Dietz, Renee Pearson, Andrea Steudel and the team at Northern Lights.mn, Minnesota State Fair, Bremer Bank, Allied Audio, Merika Technology. And to all our friends and families who sang their hearts out while we adjusted the system…