Extra fantômes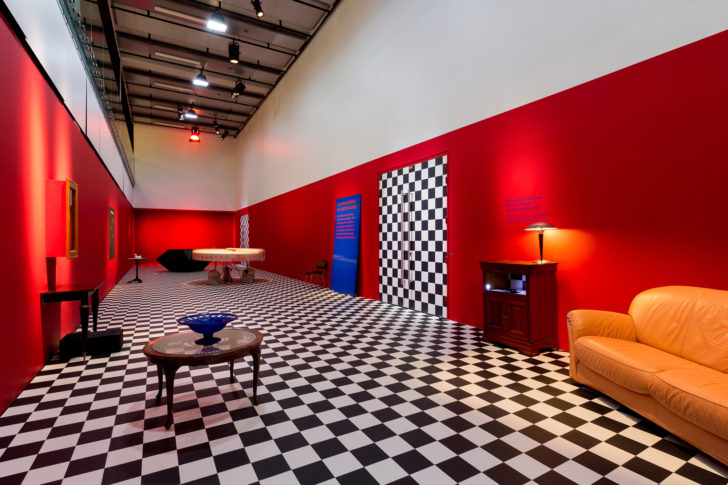 Ghosts are everywhere. Ghosts are nowhere. They reveal our fears and our fantasies. Believing in ghosts is believing in something bigger than us. It is looking for answers to all the strange things that live beyond our understanding. 
Magic mirrors, imperceptible surveillance, haunted houses, cyborgs, spectral machines, intangible waves, virtual existences: Extra Fantômes dives into 'the ghost' through the prism of digital culture. Daily tous les jours curated and designed the scenography for this exhibition presented at the Gaîté Lyrique in Paris.
An Uncertain Path
Going beyond the haunted house and horror movies, the exhibition takes us into a phantasmagoric universe made of uncertain visions of the contemporary ghost. By moving through a series of secret passages ―les Ténèbres (The Darkness), la Chambre rouge (The Red Chamber), la Salle de contrôle (The Control Room) et le Bunker (The Bunker)―the visitor might just find it.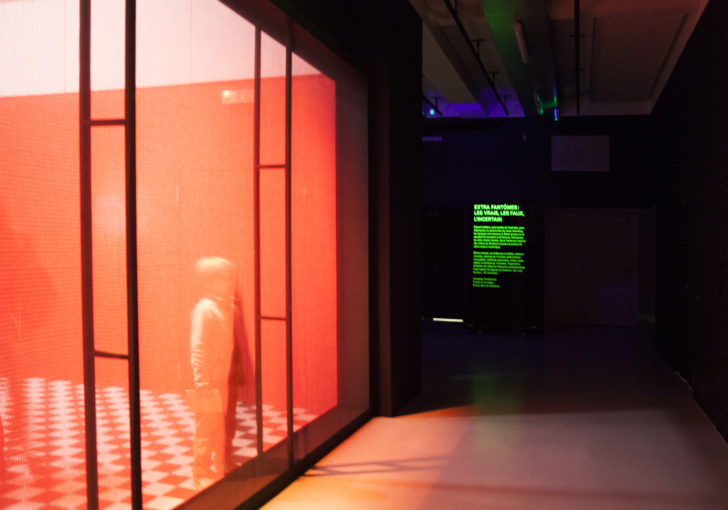 The Darkness
In a somber room, a labyrinthian path creates a feeling of confusion. A series of artworks present changing visions of reality. Here, false ghosts and collective imagination are the guests of honor. 
Featuring:
Augmented Hand Series

by Golan Levin, Chris Sugrue and Kyle McDonald

Kyklos

by Charlotte Charbonnel

Spectres

by Malte Martin

Metamorphy

by Scenocosme (Grégory Lasserre and Anaïs met den Ancxt)

Pocket Ghosts

by Daily tous les jours and Palm Top Theatres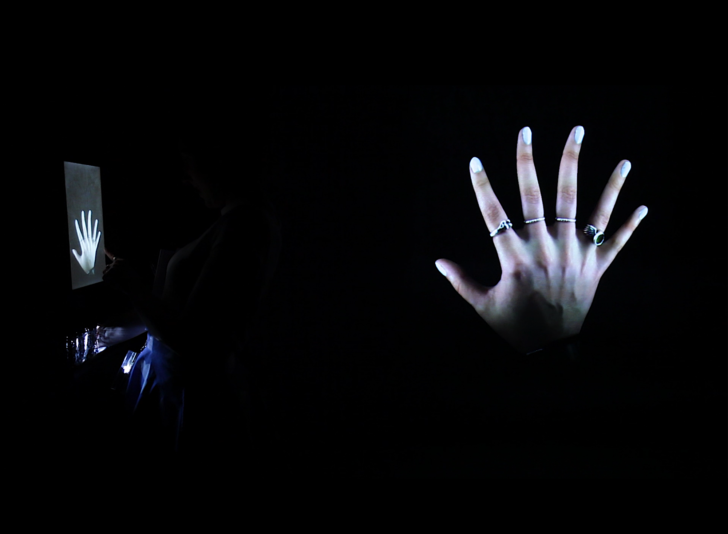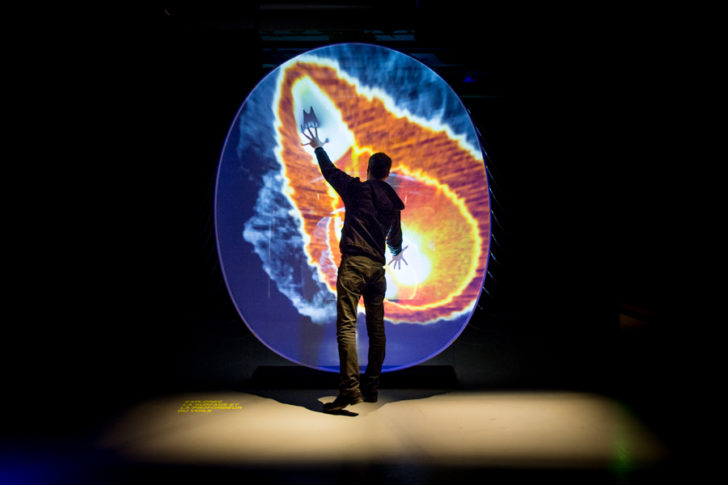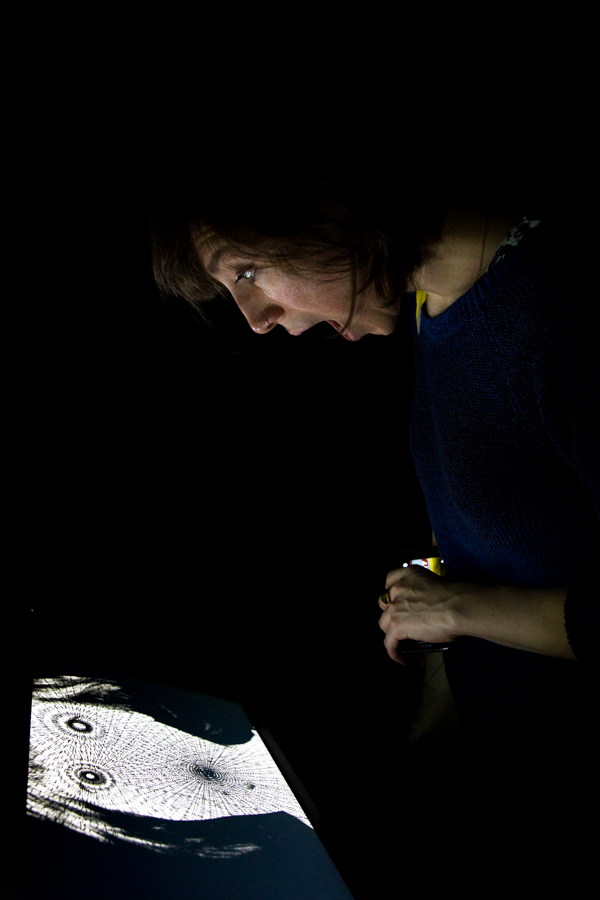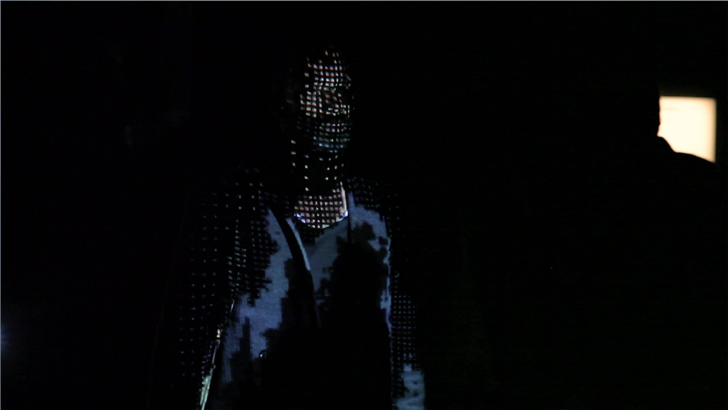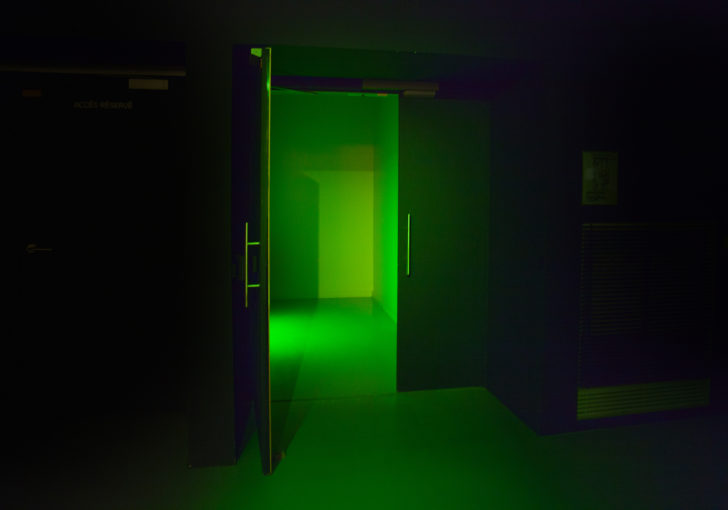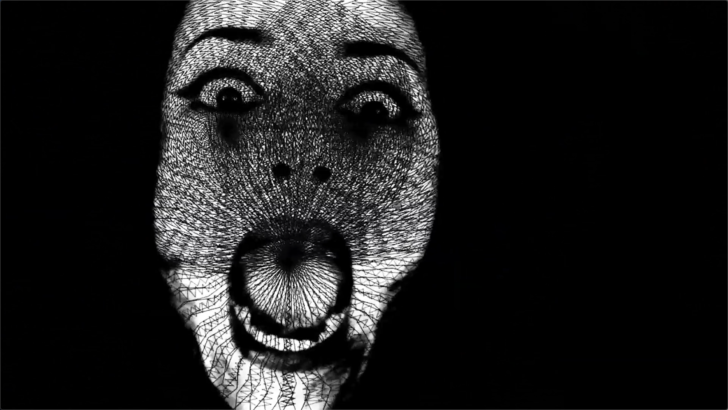 Moving Beyond the Inexplicable
Could we open the doors to a parallel universe with a digital key? Between illusions, mystical summoning, beliefs and certainties, what is real? The Red Room is the realm of the occult, the domain of paranormal. By entering, we find ourselves on the other side of the mirror, trying to communicate with ghosts.
Featuring:
Psychic

by Antoine Schmitt

Oui Ja

by Mathieu Schmitt

All the Universe is Full of the Lives of Perfect Creatures

by Karolina Sobecka

Seventeen

by Nils Völker

Quelqu'un essaie peut-être de vous contacter

, a real "spirit box" according to Frank Sumption's plans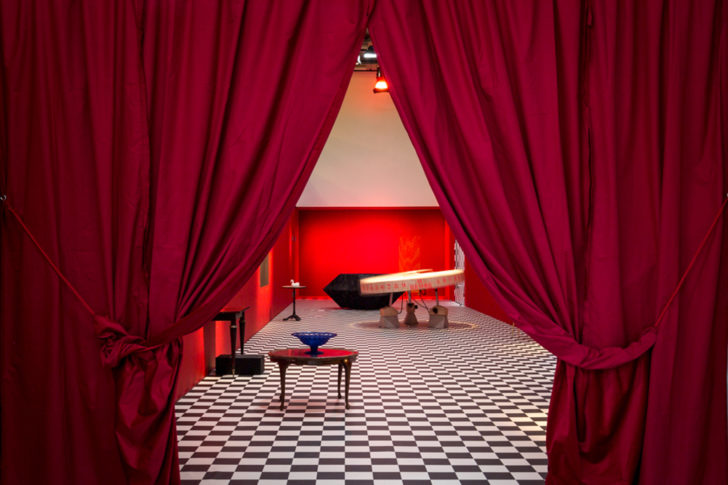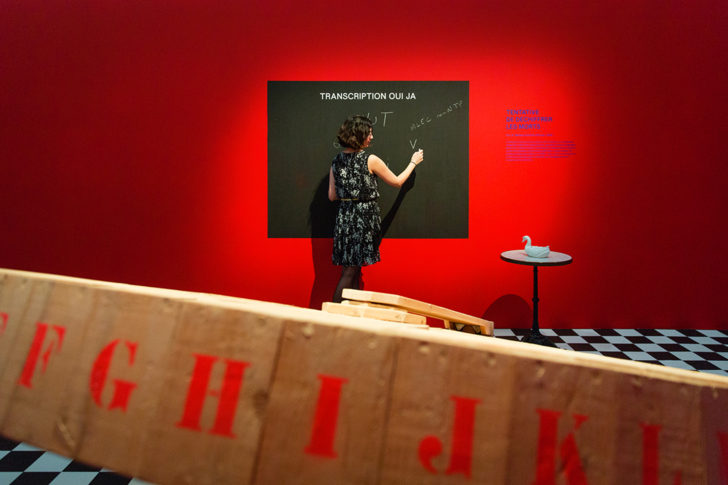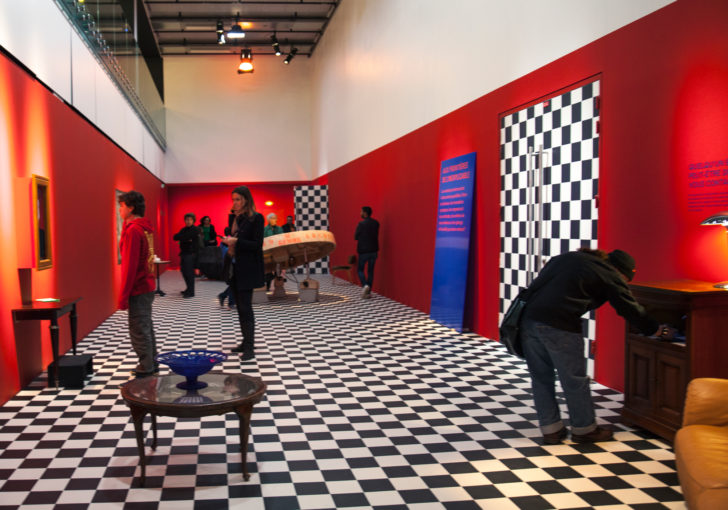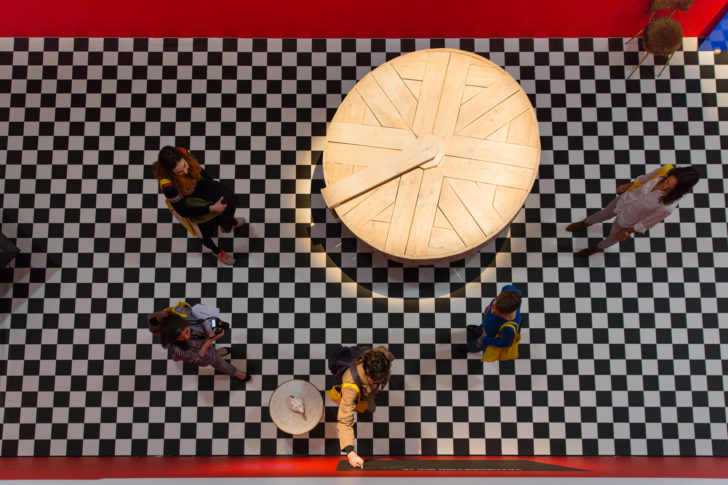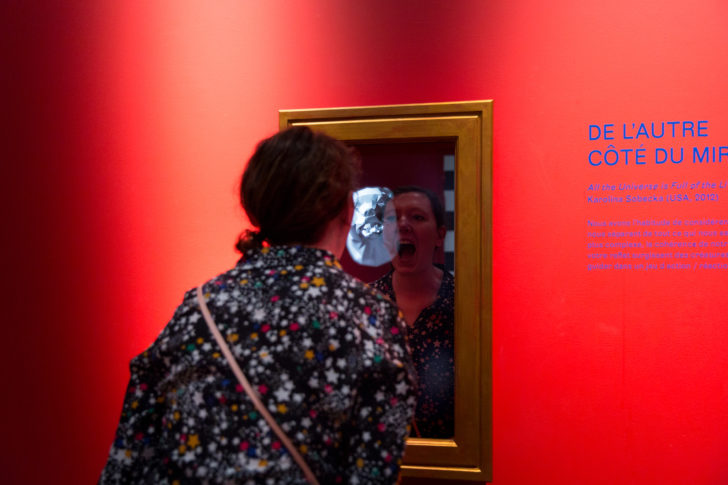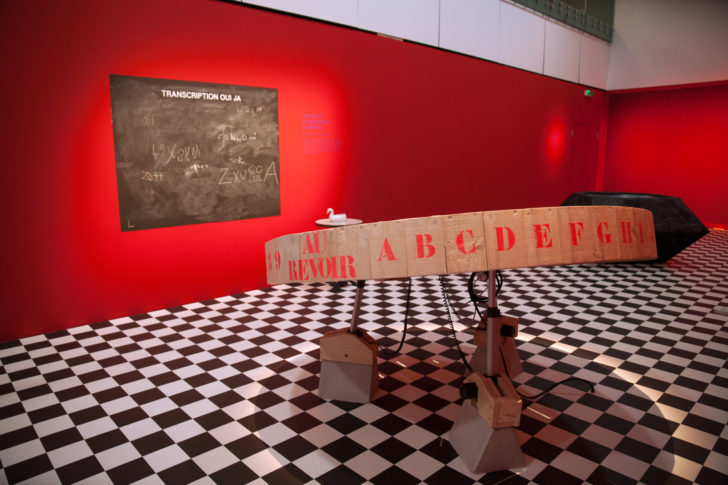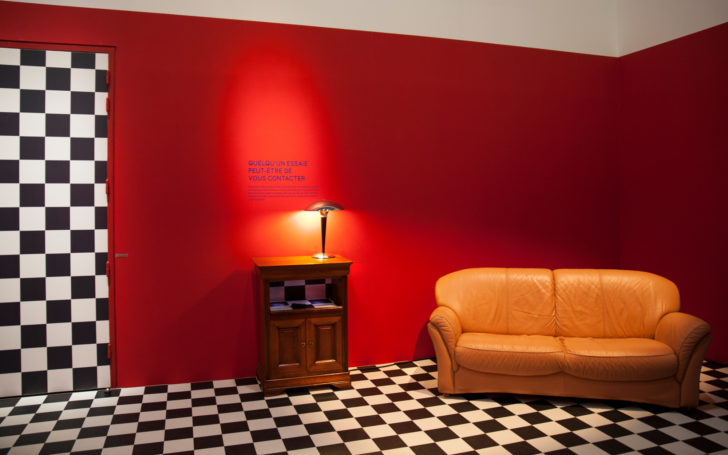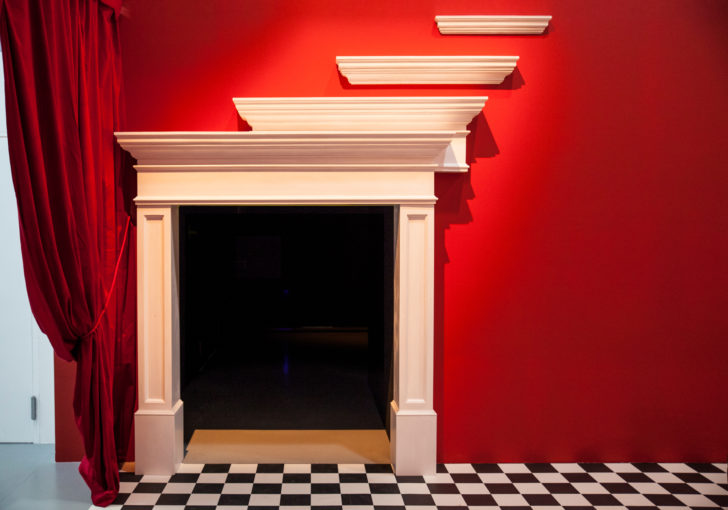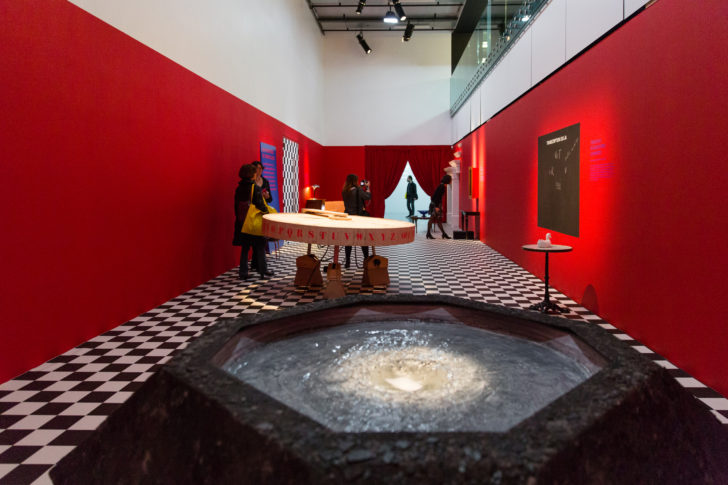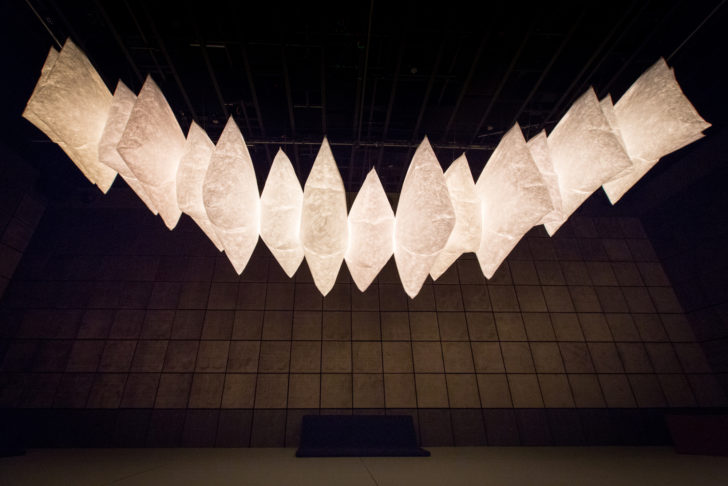 Ghost Hunters
Digital machines invade our lives in invisible ways. They use electromagnetic fields, WiFi; they survey our world with their optics and their own sensory systems. In the Control Room, we unveil digital ghosts, robotic surveillance and the hidden dimensions of our cohabitation. 
Featuring:
Light Painting WiFi

by Timo Arnall, Jørn Knutsen et Einar Sneve Martinussen

Database

by David Ebner et Tobias Zimmer

Google Faces

by Onformative

Horizon

by Gregory Chatonsky

Magnetic Movie

by Semiconductor

Sensible 1.0

by DeFrame

Street Ghosts by

 Paolo Cirio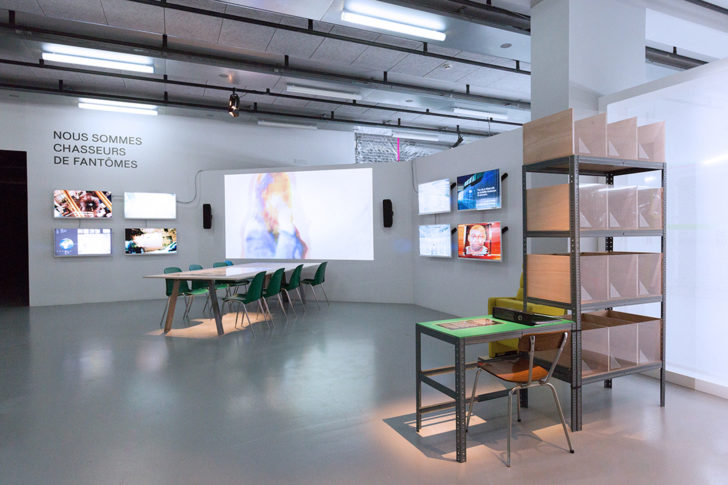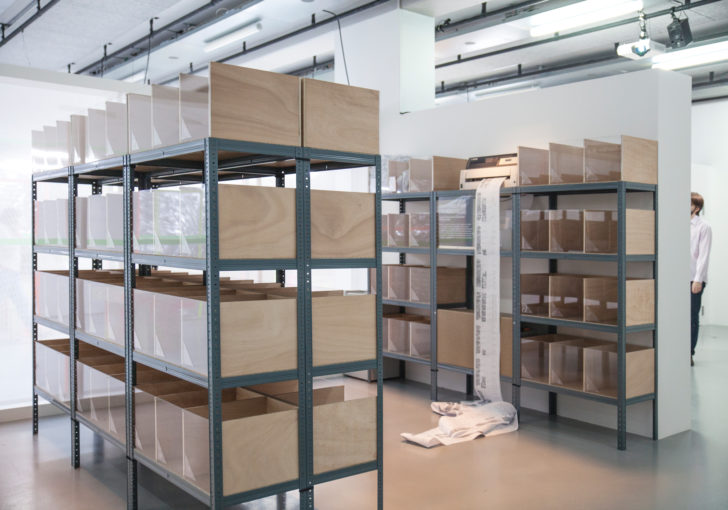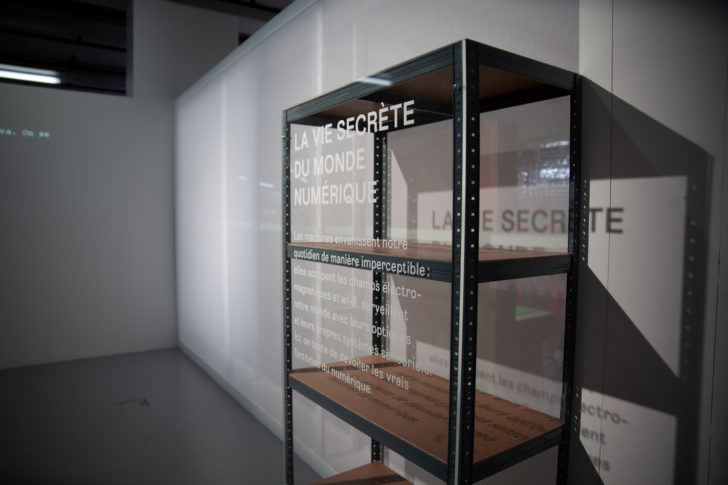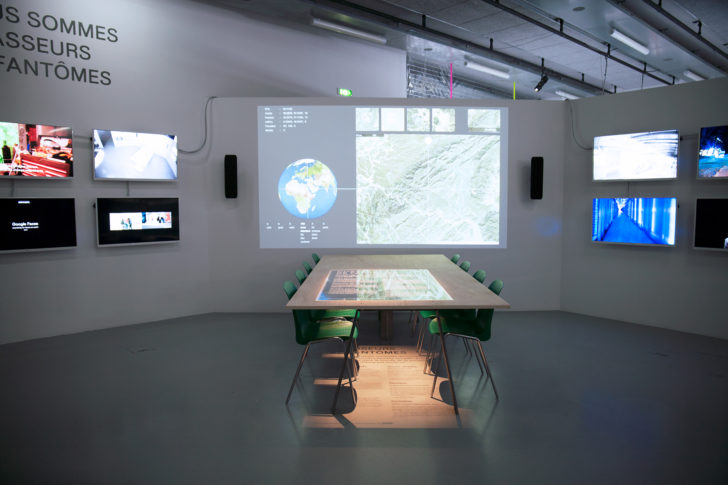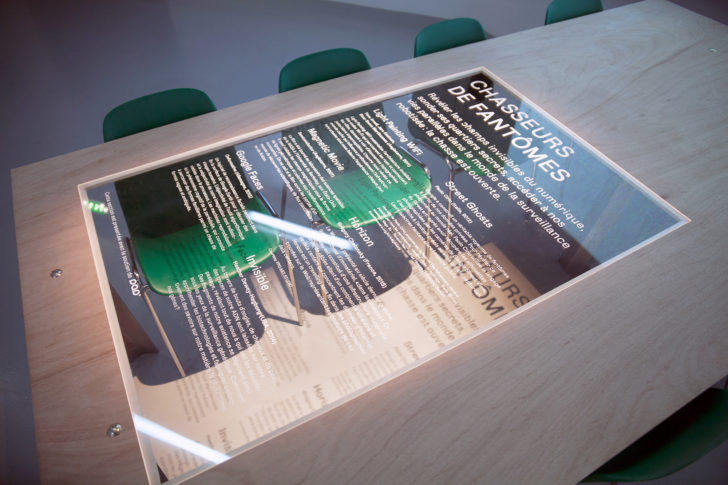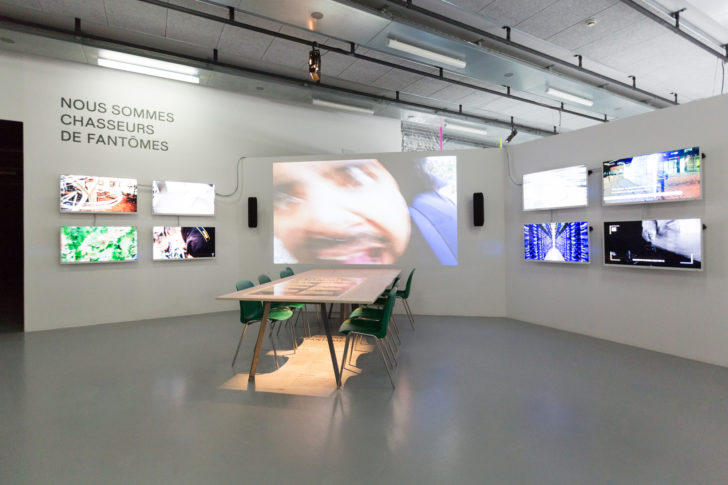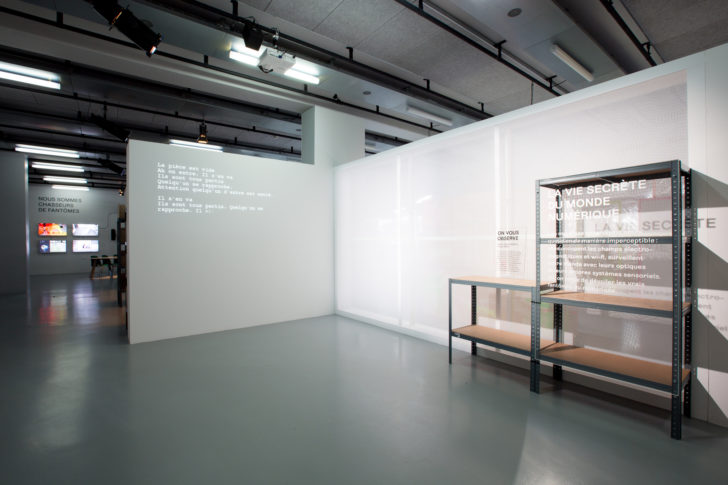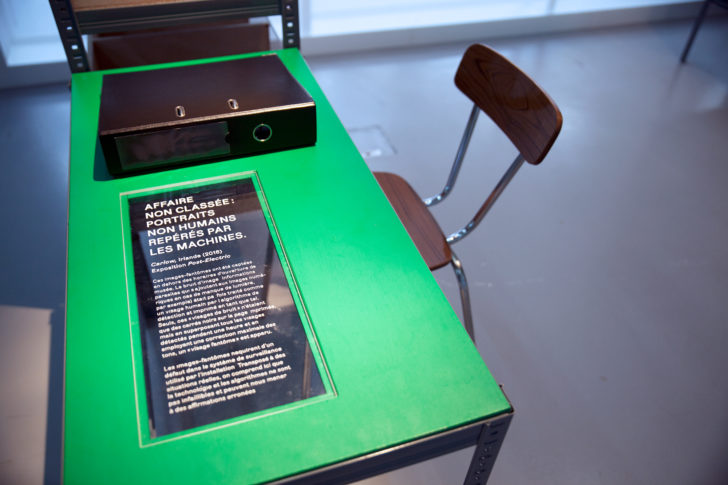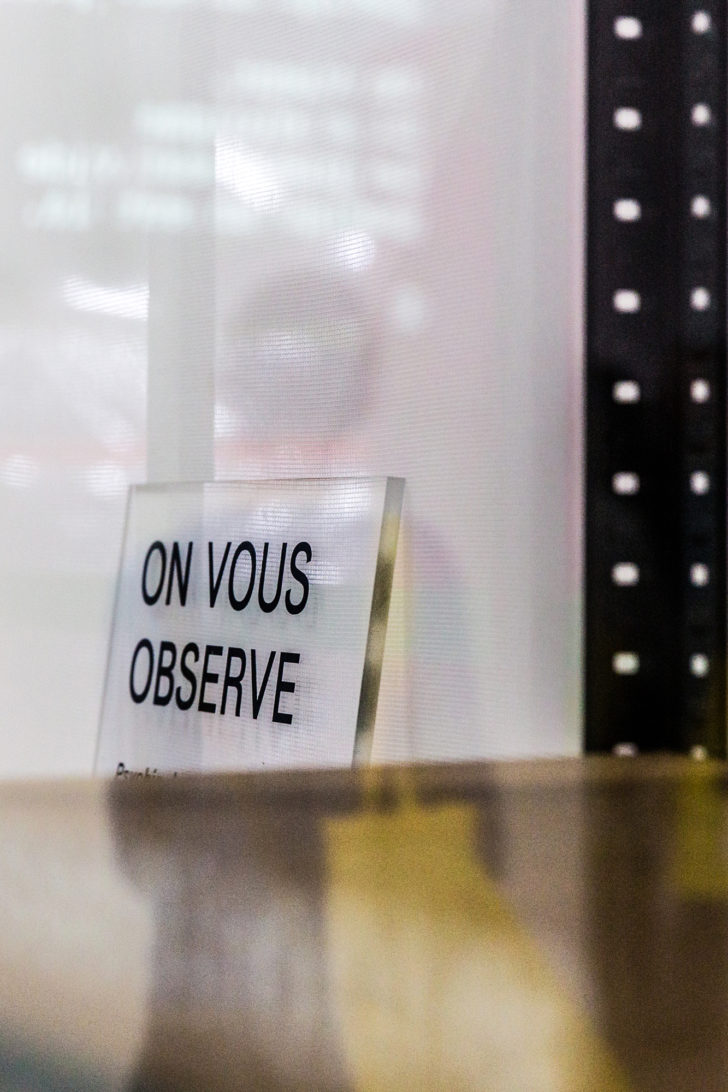 Becoming a Ghost
Welcome to the Bunker. Here, we use technology to protect ourselves against invisible fields, escaping from robotic gazes, blurring the lines of reality. In a rave-punk-futuristic universe, an industry more or less imaginary develops tools to help us resist, by disappearing, both physically and virtually. In this last chapter of the exhibition, the power relationship is finally rebalanced. The room reveals how the explorations of the featured artists make us disappear and become ghosts for machines.
Featuring:

Invisible

by Heather Dewey-Hagborg




Stealth Wear

and

CV Dazzle

by Adam Harvey




+ A selection of products from the LessEMF catalogue for protective gear against electromagnetic fields.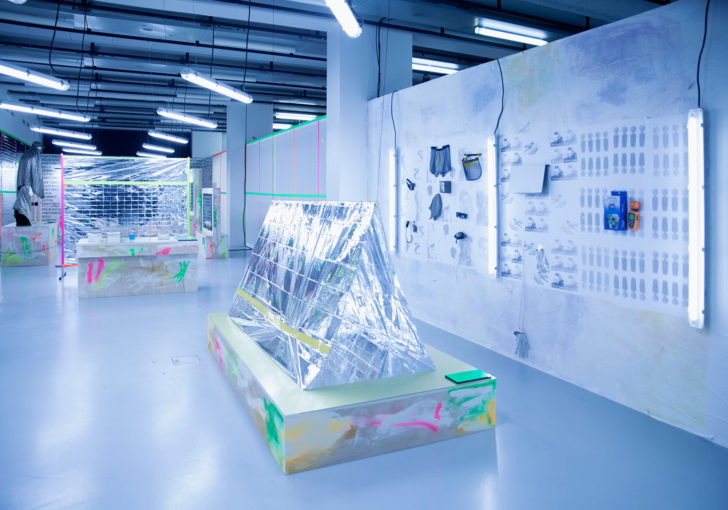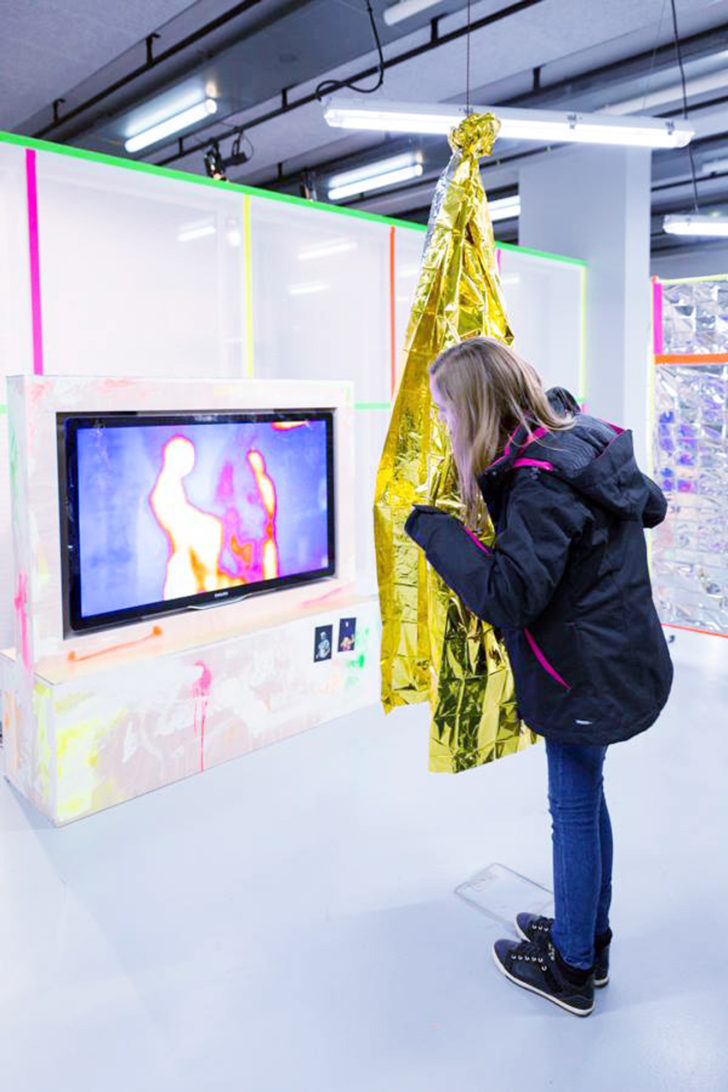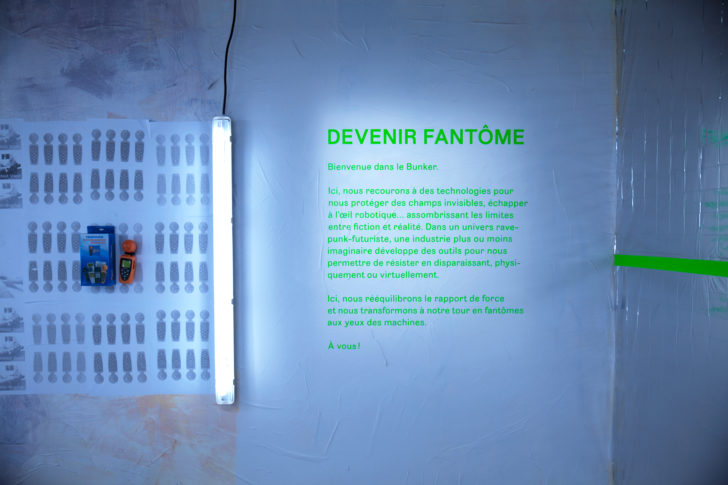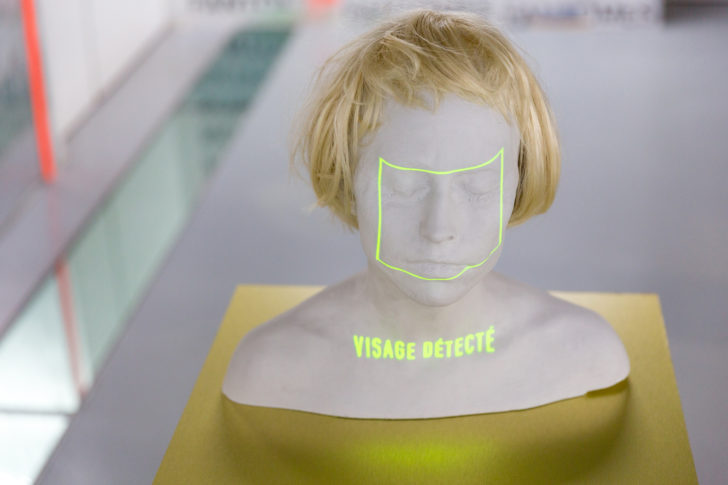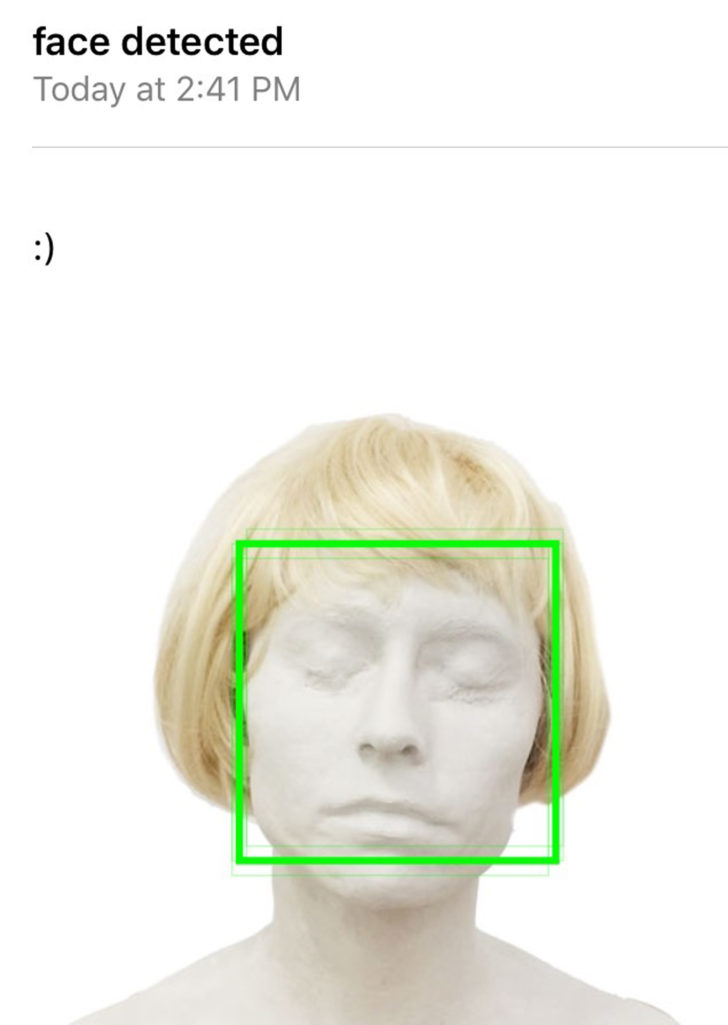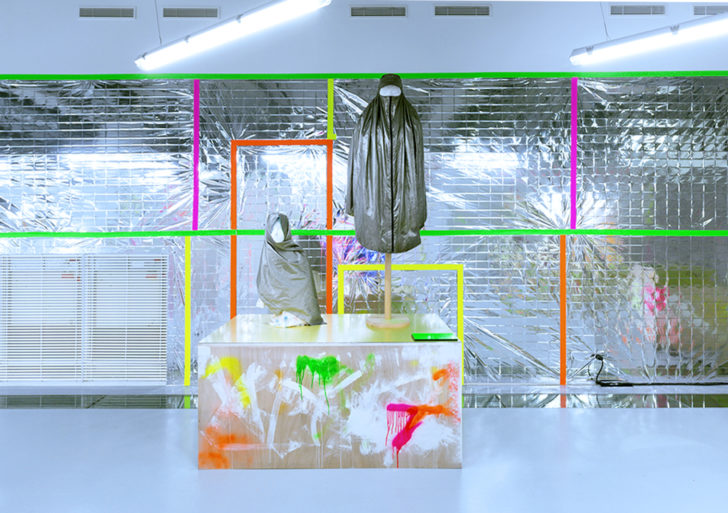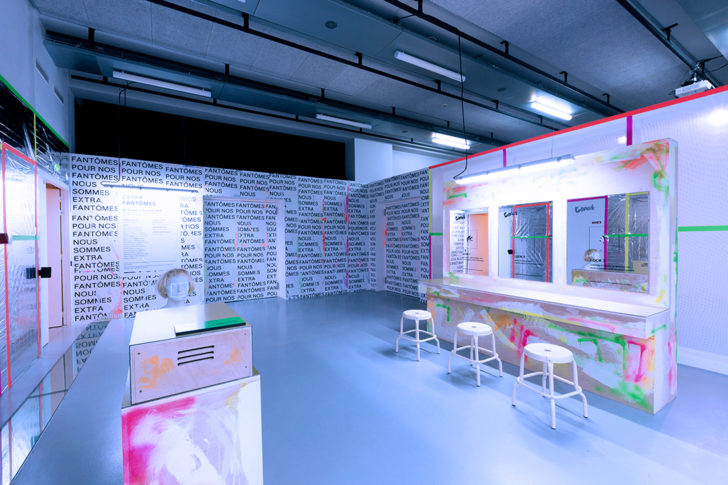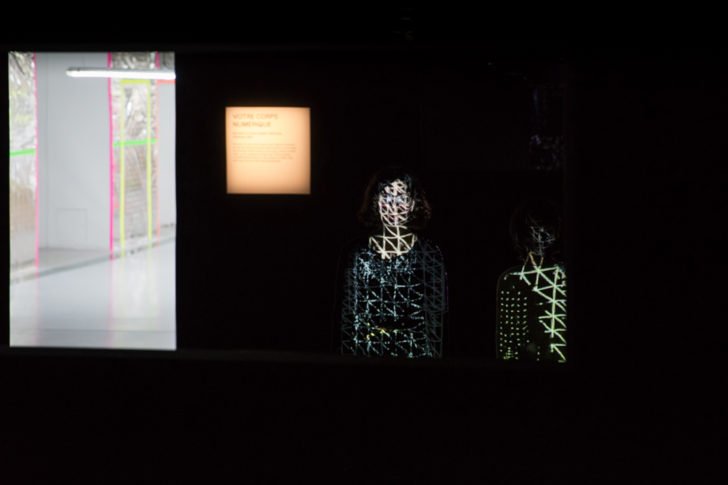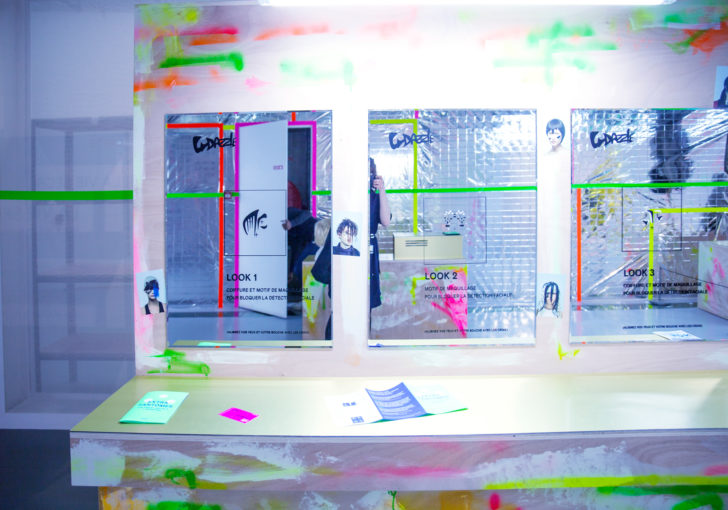 We are extra ghosts
"A new world is emerging where the human-ghost is freed from the intrusive gaze of machines. We are ghosts for our ghosts. We are extra ghosts."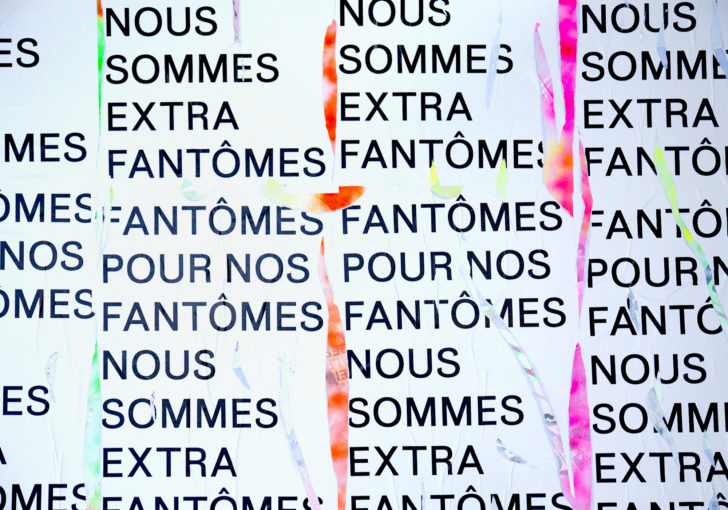 Extra Fantômes, the Book
A series of essays by artists, journalists and philosophers: Vinciane Despret, Elliot Woods, Nils Völker, Malte Martin, Golan Levin, Chris Sugrue and Kyle Mcdonald, Karolina Sobecka, Marie Lechner, Timo Arnall, Semiconductor, Antoine Schmitt, David Ebner and Tobias Zimmer, James Bridle, Paolo Cirio, Mathias Jud and Christoph Wachter, Finn Brunton, Heather Dewey-Hagborg, Mushon Zer-Aviv, Adam Harvey and finally, Eva Schindling, Mouna Andraos and Melissa Mongiat fromg Daily. 
The book is available for purchase on fnac.com and abebooks.com.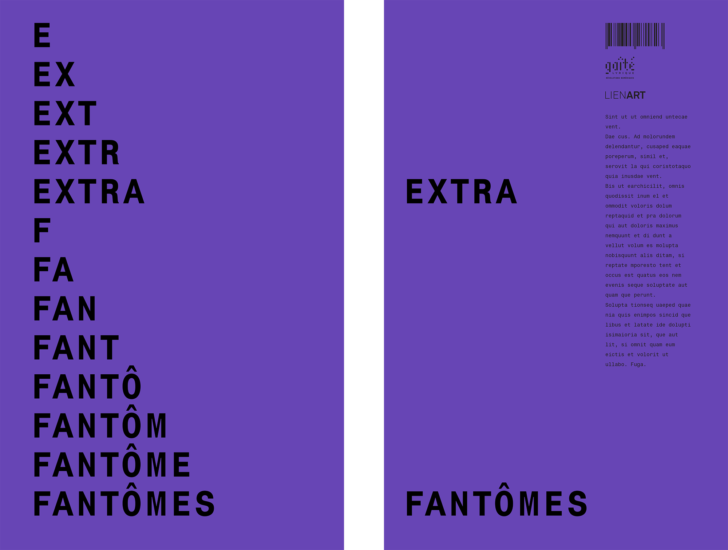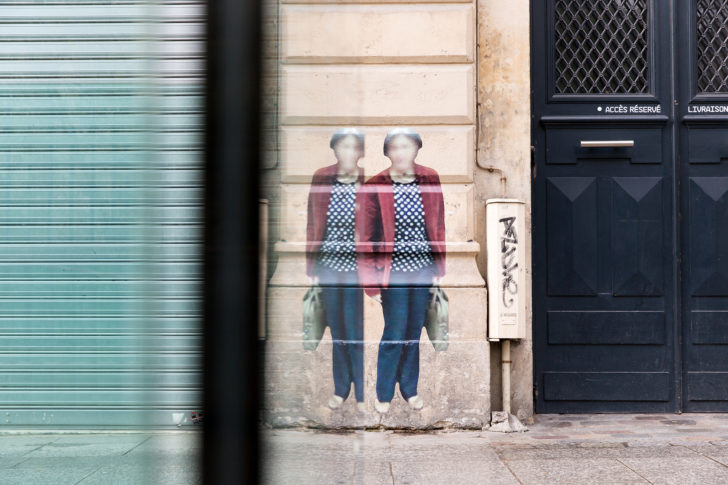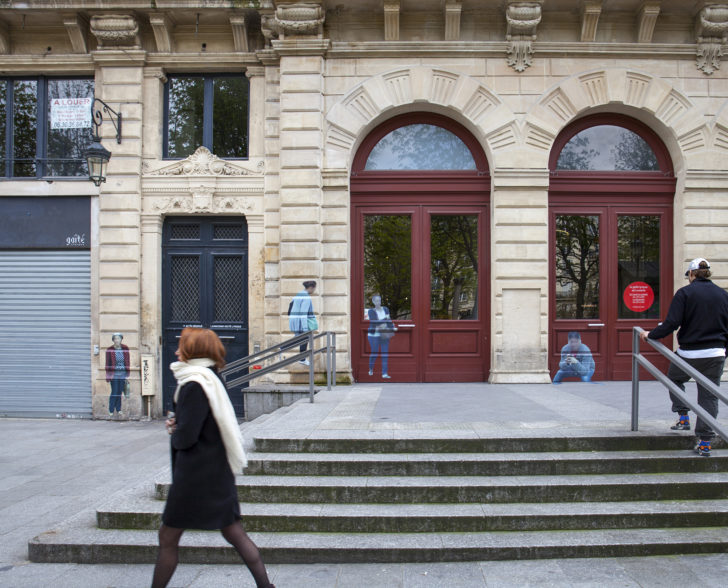 Extra Fantômes was produced by Gaîté lyrique, directed by Jérôme Delormas. With support from The City of Paris, Conseil des arts et lettres du Québec, Phi Centre and DAD.

Curation and Scenography by Daily tous les jours

Curators

Mouna Andraos
Melissa Mongiat

Research and Concept

Michael Baker
Anne Ouellette
Eva Schindling
Pierre Thirion

Scénographie

Melissa Mongiat
Anne Ouellette
Lucandrea Baraldi

Graphic Design

Art Consultant

Special Thanks

Un merci spécial à à toute l'équipe de la Gaîté lyrique, tout spécialement à Jérôme Delormas, Juliette Donadieu, Laëtitia Rouiller, Thomas Derrien, Clémence Seurat, Sylvain Billion, Virginie Choquart, Laure Vergne, Noémie Girard, Pierre-Tristan Mauveaux, Jean-Philippe Larue, Jean-Michel Vanson et Irene Stehr.