Bloc Jam
MUTEK Montréal, Nuit blanche de Montréal, CA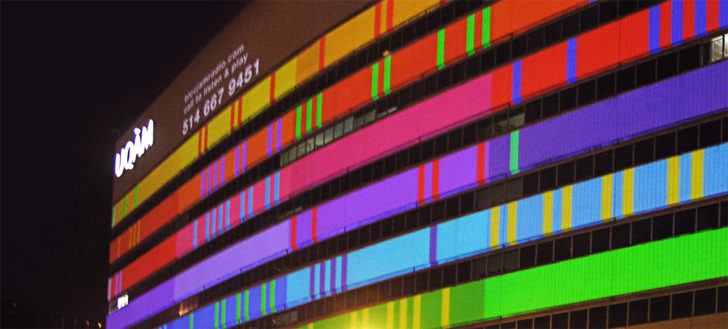 One block at a time, one note at a time, Bloc Jam brings electronic music to the streets and turns the city scale upside down. Thanks to their phones, passers-by take over building facades with their fingertips to play music together.
One Block at a Time
A large scale custom projection turns the facade of a building into a giant music sequencer. A phone line enables the public to play notes with their keypad, without an app or internet. The sound can be broadcasted in the streets with speakers, or, simply from phones for a "silent disco." The projected color blocks correspond to the notes and the rhythms created by the public.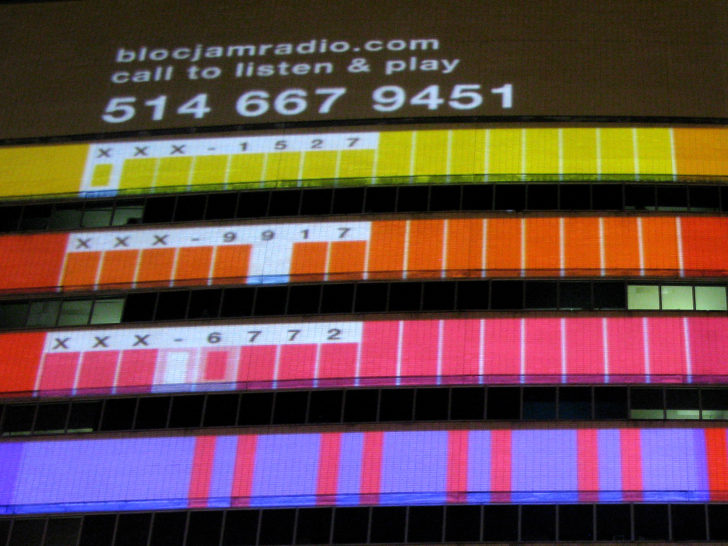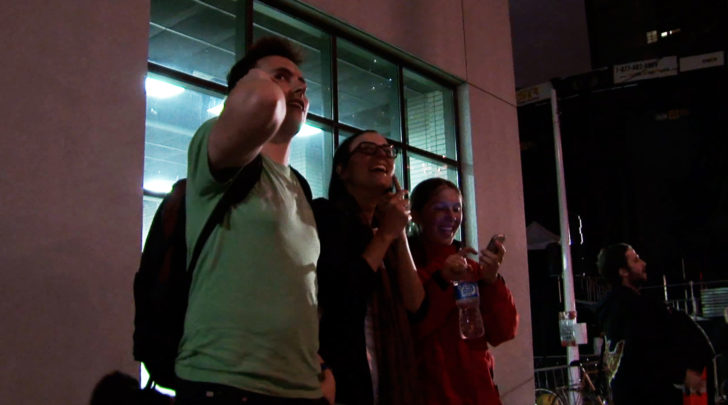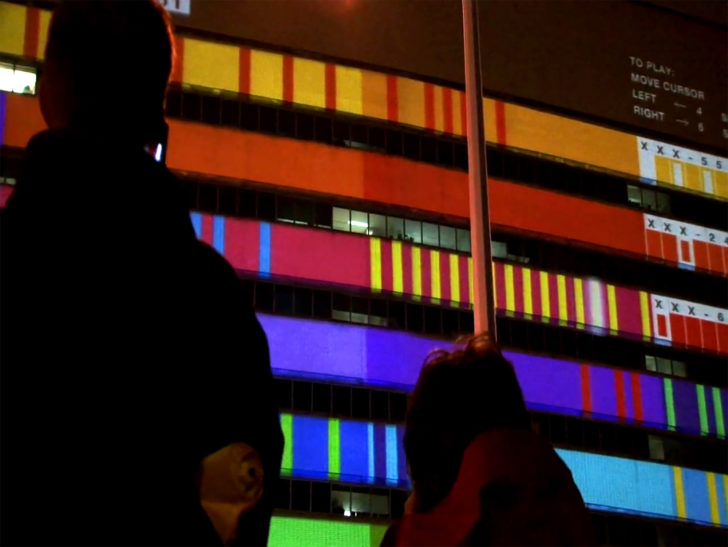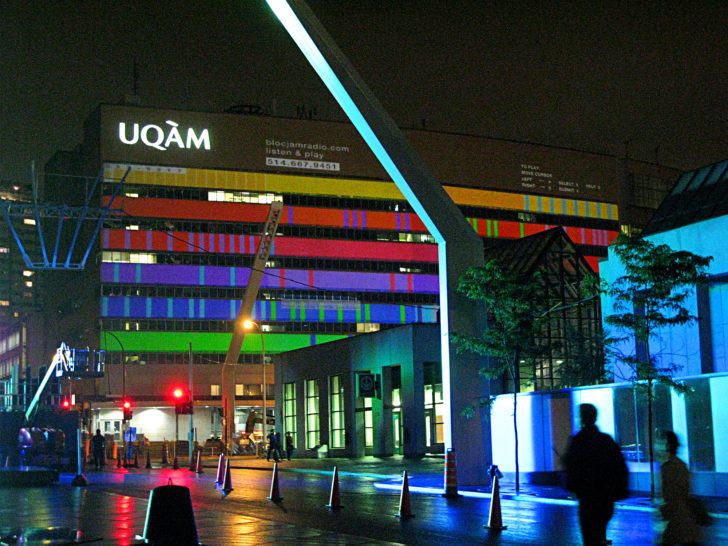 The City as Instrument
In the streets, all facades hold potential sequencers … Bloc Jam was designed to transform any floor or window of a building into a partition or set of notes, ready to be activated. The project requires little physical materials and utilizes the technology that can be found just inside our pockets.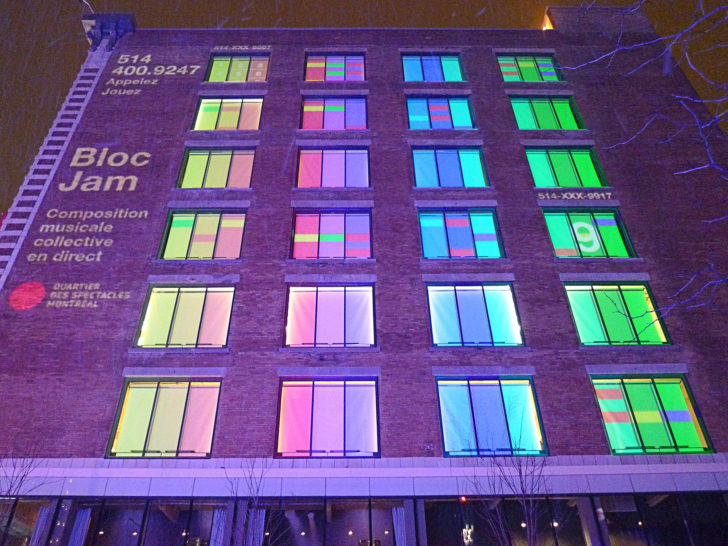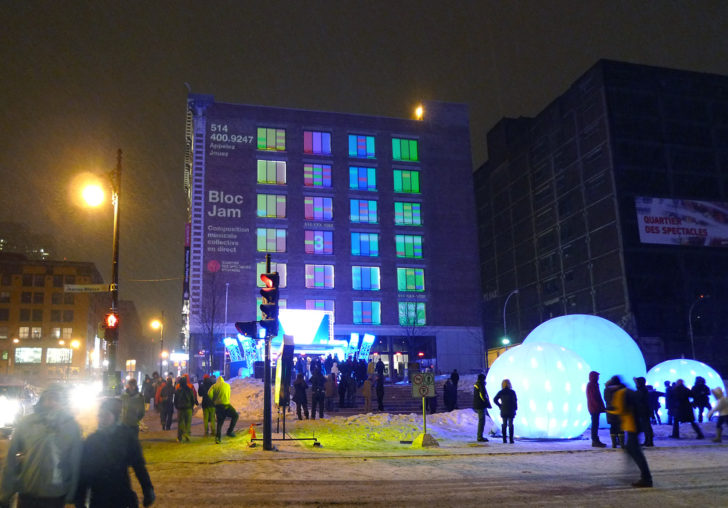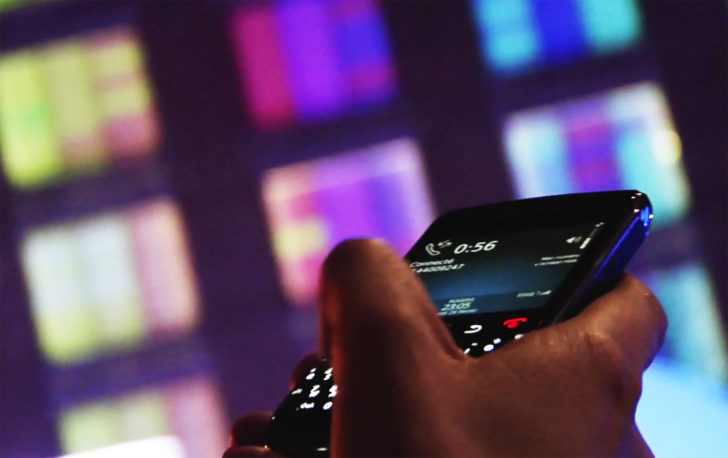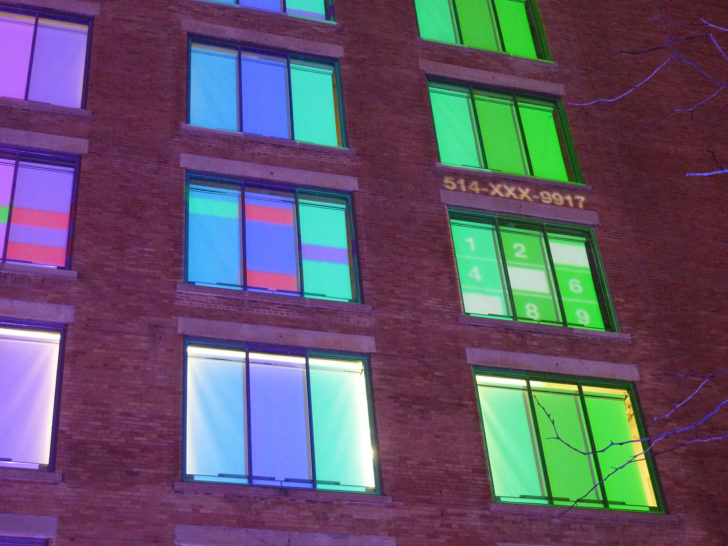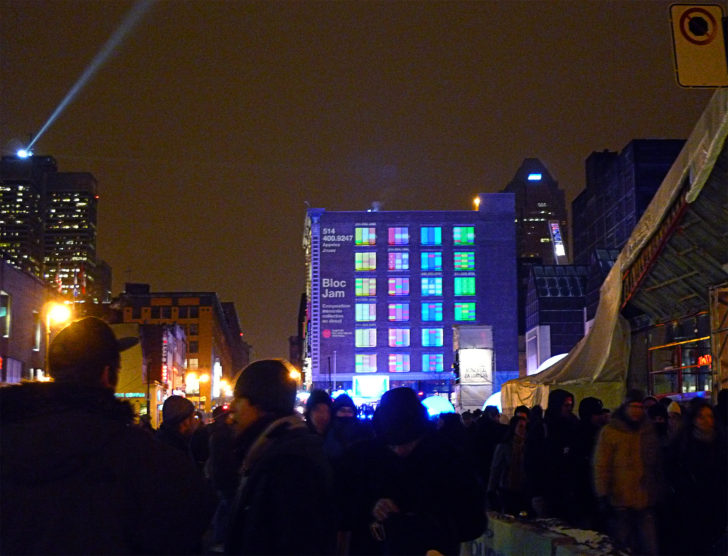 This project was produced with the support of MUTEK Montreal, Quartier des spectacles, UQAM and Nuit blanche à Montréal

A project by Daily tous les jours

Creative Direction

Mouna Andraos
Melissa Mongiat

In Collaboration with

Programming

Eva Schindling
Patrick Paul-hus

Sound

David Drury
Manuel Bossard
Walid Nahas

Telephony

Sound recordings

Video

Thank you

Amélie Bilodeau, Bluesponge, Valérie Boxer, Maxim Bonin and friends, Feed, Émilie Grenier, Jury Hahn, Yolène Le Roux, Walid Nahas, Yako, Hugues Monfroy and all MUTEK 2010 team, Adriana Olmos and her user testers