A Day in the Life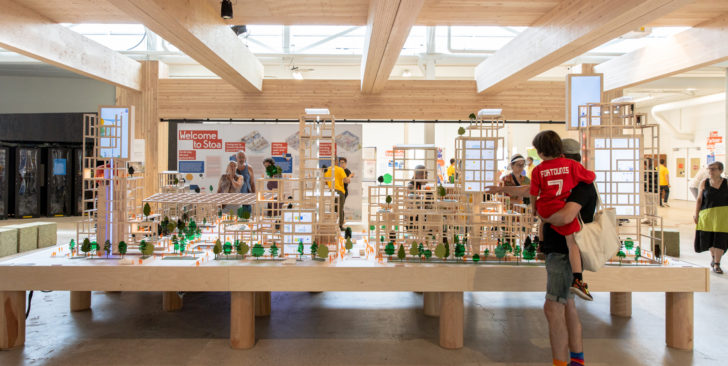 In 2018, Daily contributed to the creation of 307, Sidewalk Toronto's workspace for the urban planning of Quayside, a new neighborhood in Toronto. In 2019, the result of their 18 months of research and public consultations was published in "Toronto Tomorrow", a 2000-page book. To make this document more accessible to the public, Daily created a large-scale model showcasing some of the major innovations they presented, through the metaphor of a Day in the Life in the city of the future.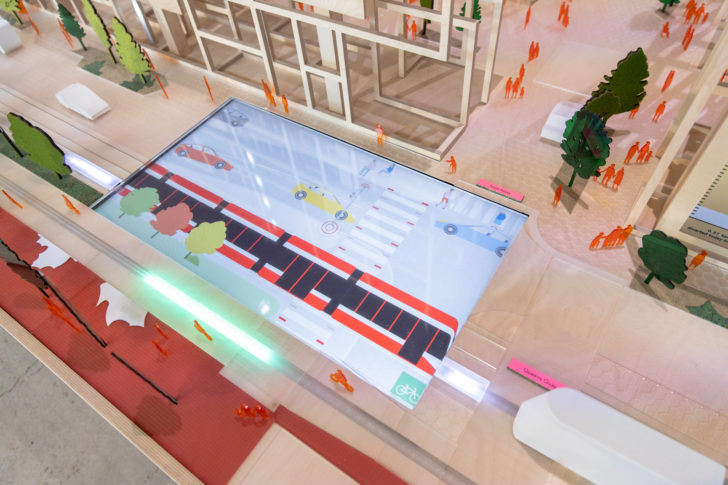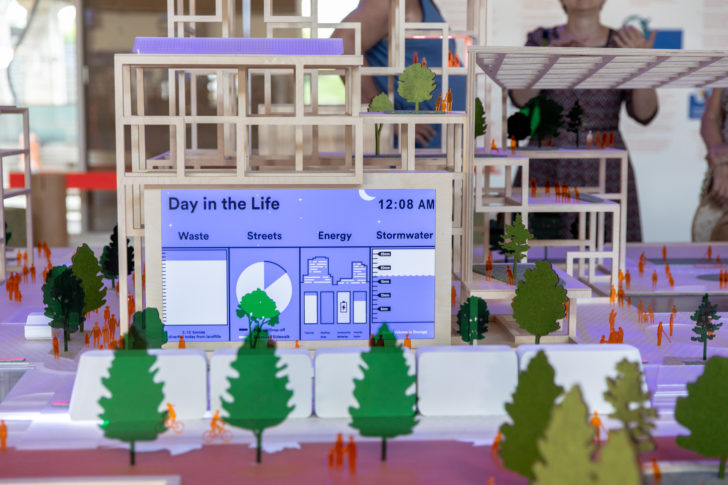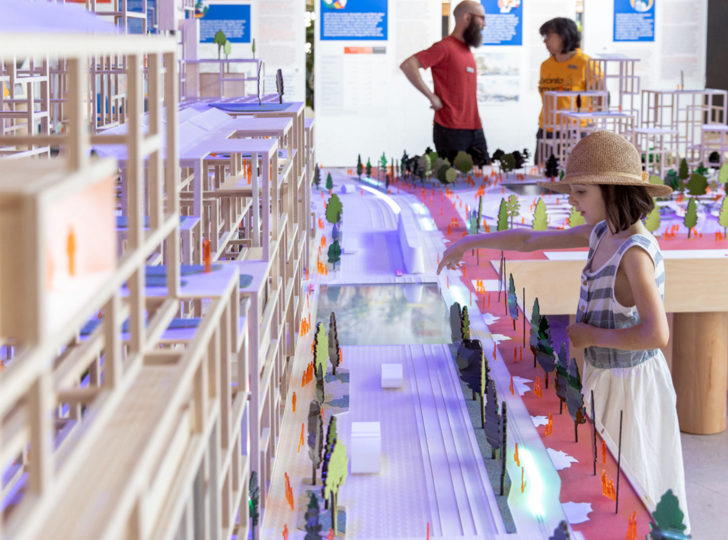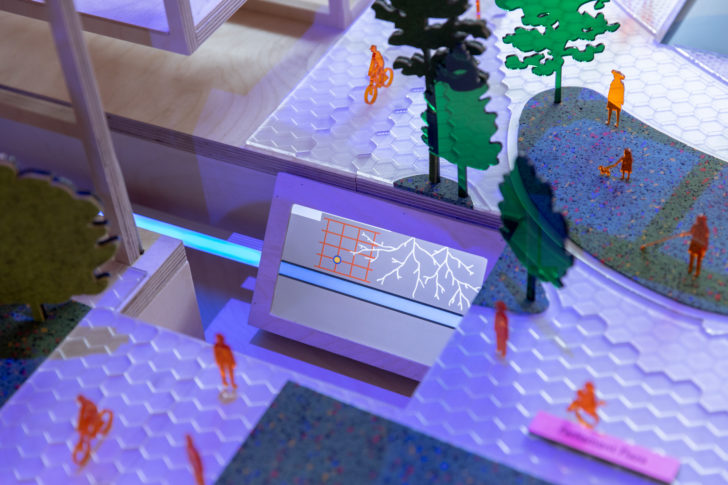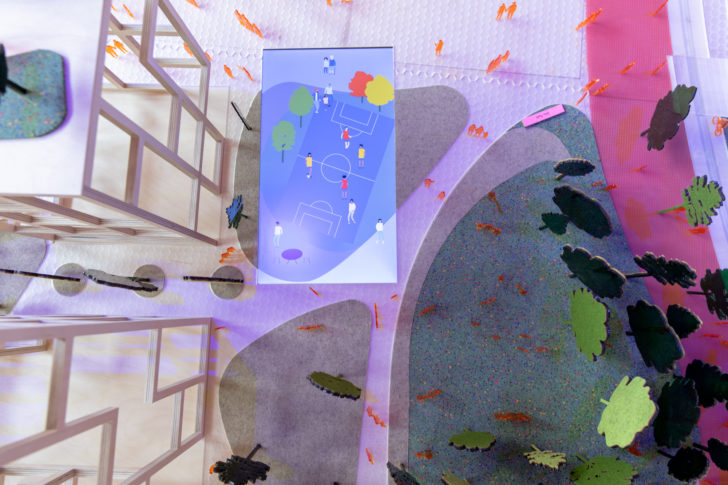 The Project
18 screens integrated in the structure present urban technologies in a futuristic city, in the context of people using them.
Animations depict innovations such as rain water collection, its treatment, waste management, energy solutions, etc.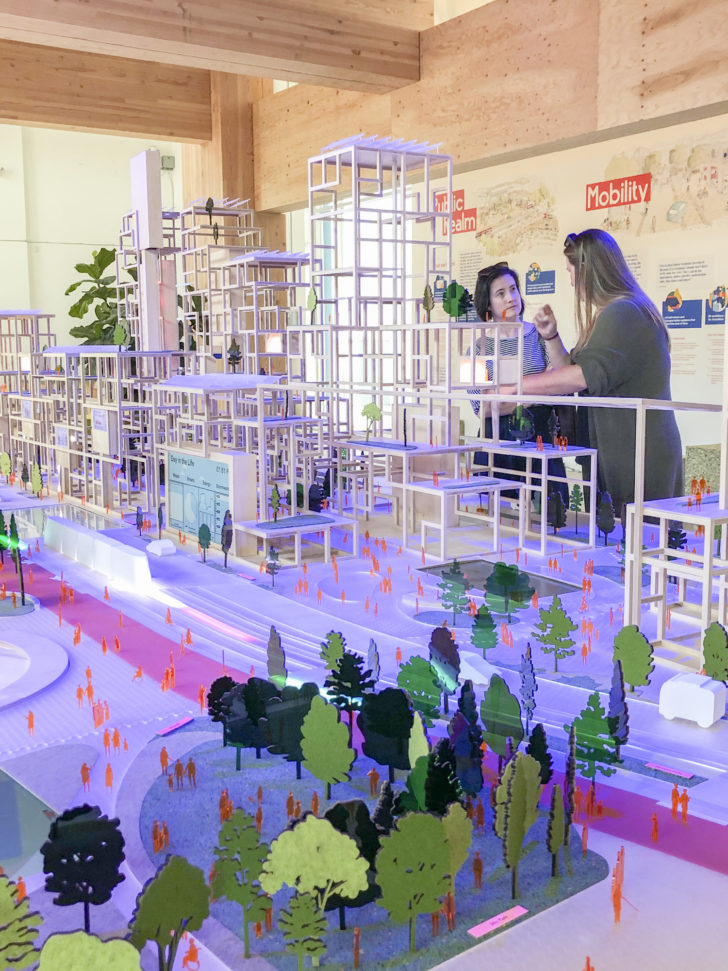 The Model
The structure, entirely built with wood, echoes one of Sidewalk Toronto's propositions on promoting buildings made with a wooden frame. 
More than 300 tiny human figurines live throughout all the model, illustrating all the various lifestyles possible in this future city.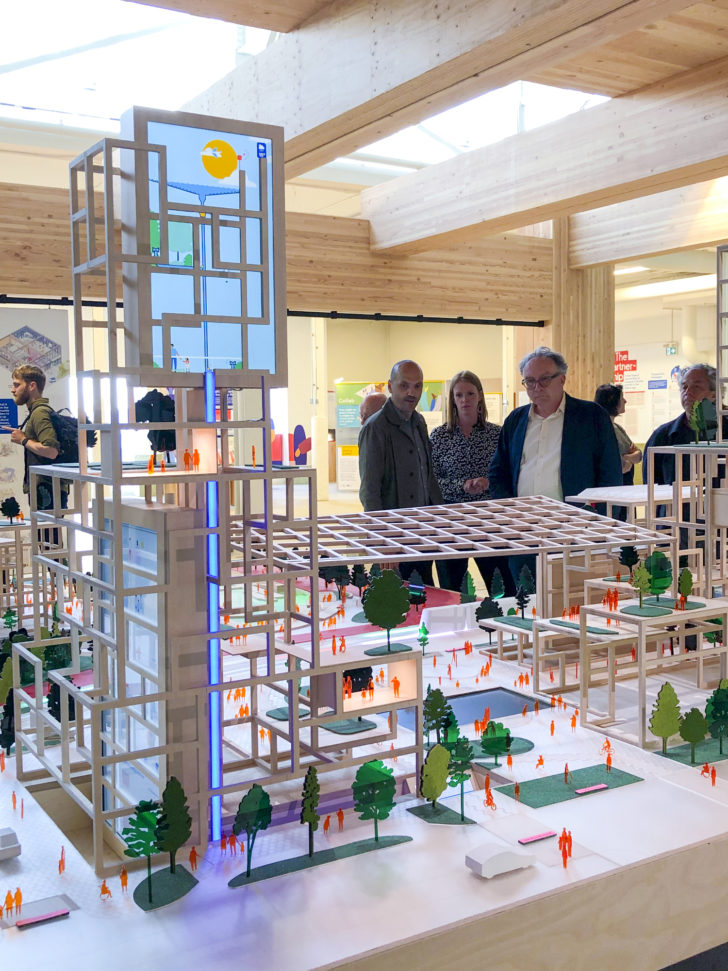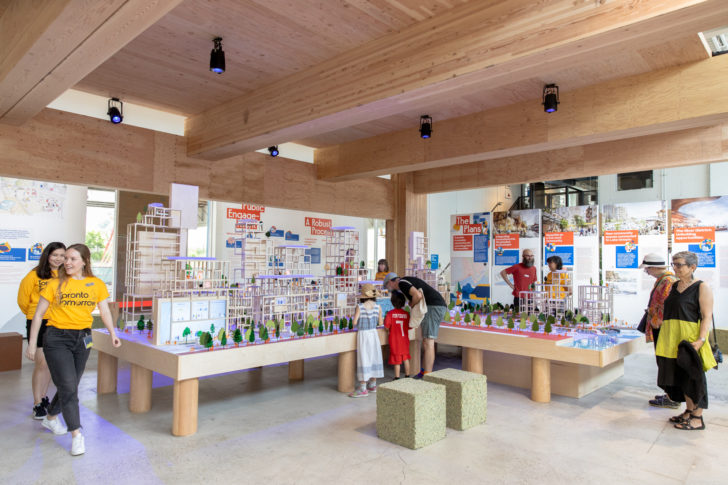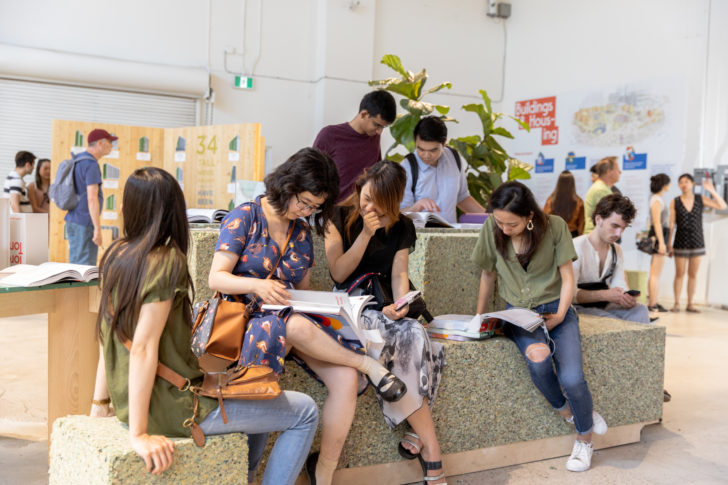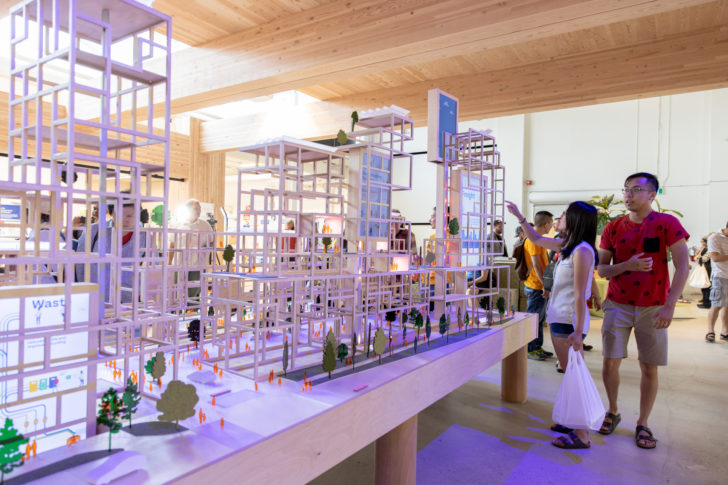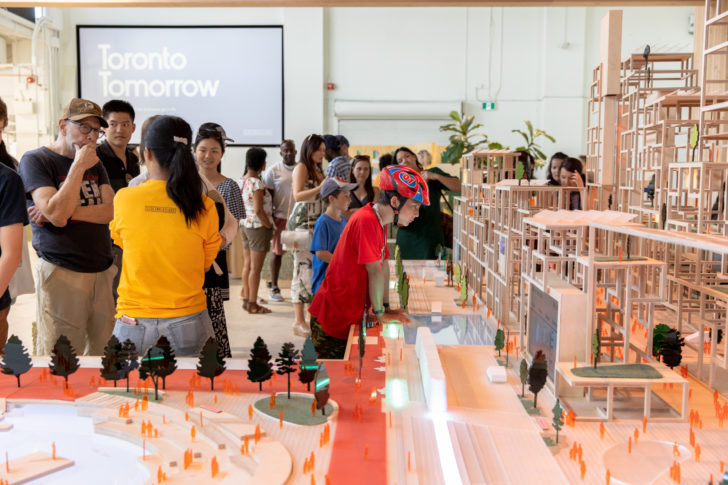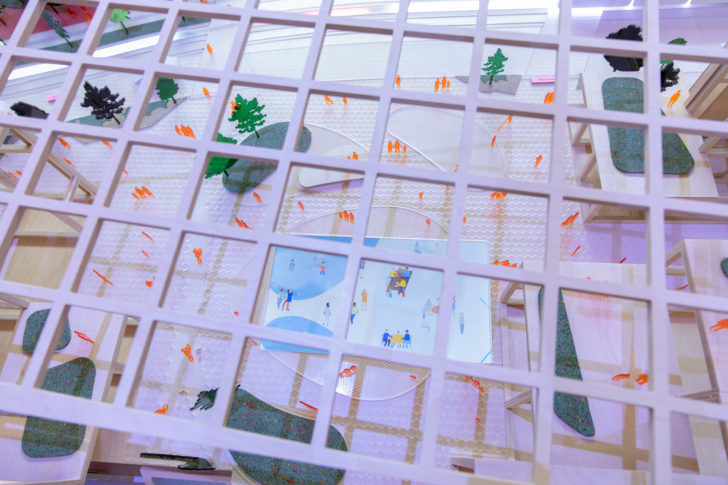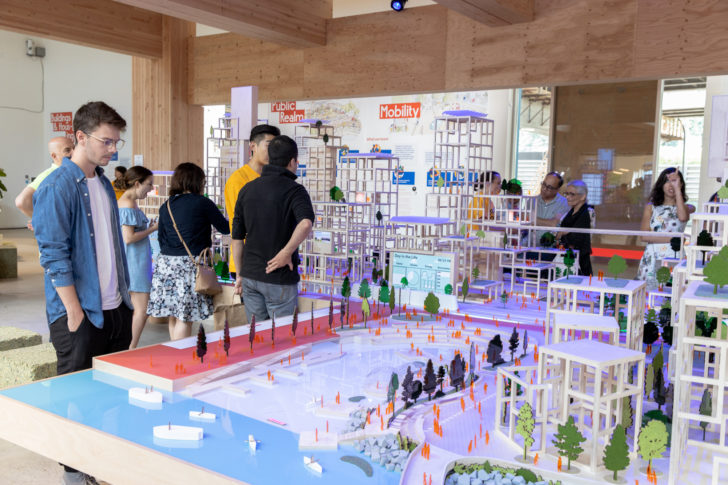 This project was commissioned by Alphabet's Sidewalk Labs, in collaboration with Waterfront Toronto.

A Project By Daily tous les jours

Creative Direction

Mouna Andraos

Melissa Mongiat

Interactive
 Direction

Kelly Nunes
Pierre Thirion

In collaboration with

Nicolas Fonseca
Sandra Volny

Technical direction

Artistic direction

Production

Illustration, graphic design, animation

Industrial design

Dina Khalil
Michael Carosello

Content coordination

Technical design

Project coordination

Fabrication

Double Effet
Atelier B
CS Vinyls
Kristoffer Karjama

Thank you