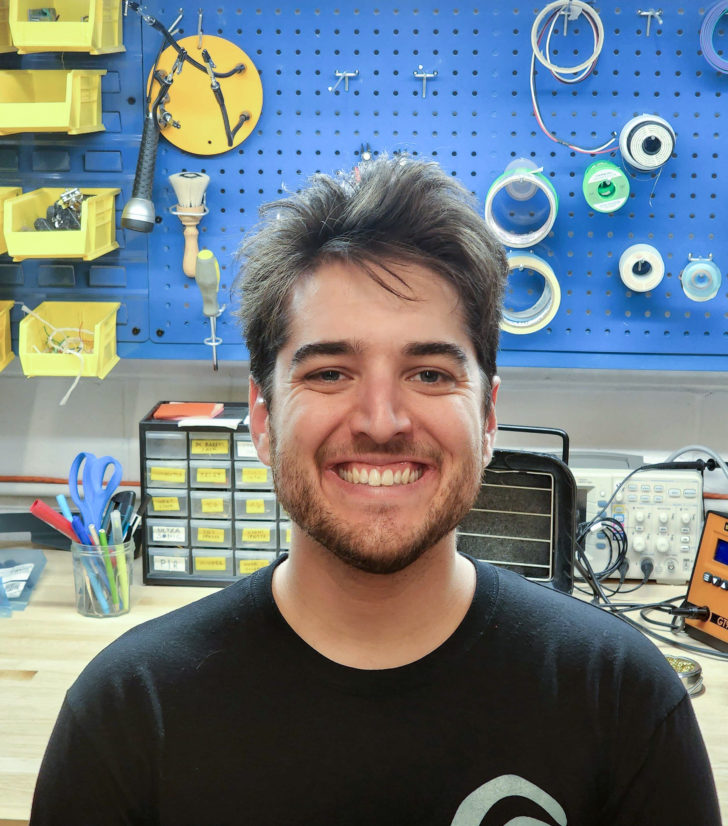 Renaud's work lies at the junction between the techological and artistic worlds. At Daily, he is part of the creative team, intervening on the entire project life cycle, from concept to the installation of the studio's creations.
After studying Information Technology Engineering, Renaud brought his versatility to various start-ups in Montreal, working in virtual reality, connected beekeeping and immersive installations.
Renaud is also passionate about food, having fun inventing fermented drinks and recipes. He took his passion to the next level by completing a Masters in Food Science and Technology to explore how the world of research and pastry making can work together and innovate.