Proud Colours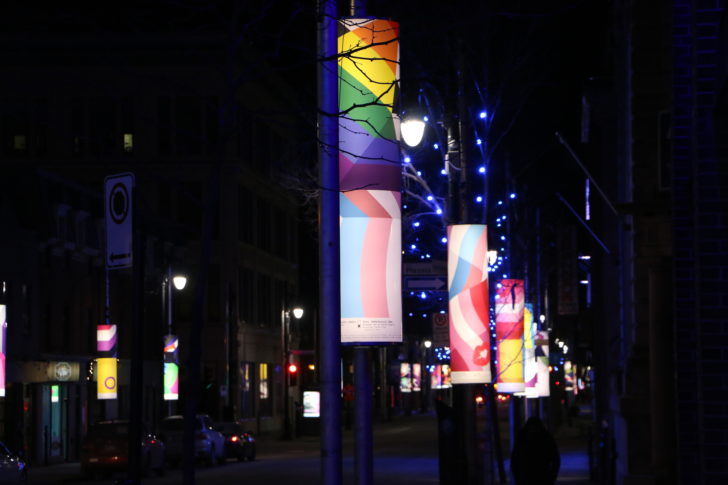 In Montréal's 2SLGBTQIA+ Village, 140 lamp posts compose a timeline of sexual and gender diversity flags, fluid and in movement, paying tribute to all nuances of its communities.
Type
Categories
Where
Montreal, Quebec, Canada
2SLGBTQIA+ communities are still facing discrimination. Proud Colours is a project born from the desire to honour the Village's role as a refuge. For those who don't see themselves represented yet, we consciously left certain tubulars blank to inspire the emergence of new colours. This urban exhibit was initially conceived for the winter of 2020-2021 but has been present in the Village ever since.
A big thank you to Village Montreal's team for their trust, guidance and support.
#ProudColours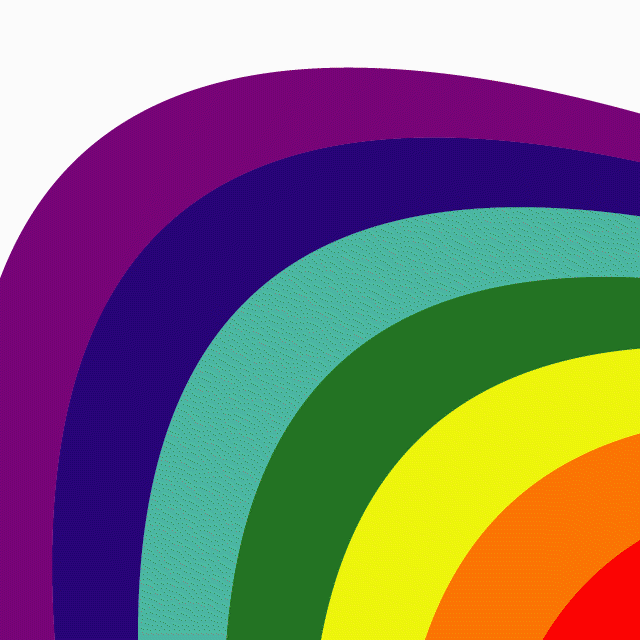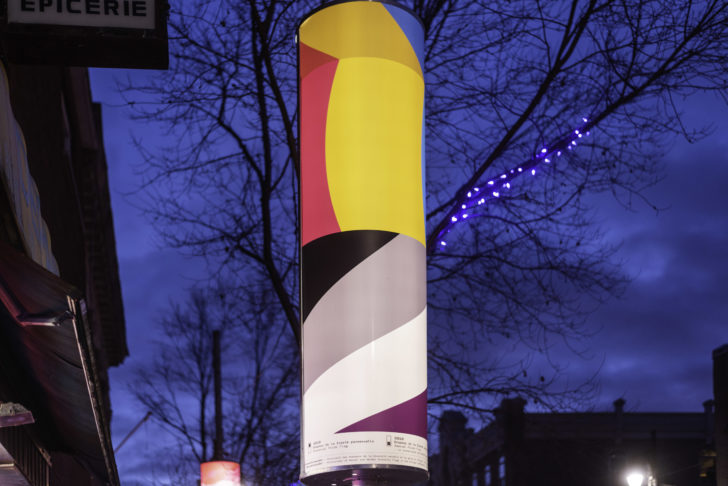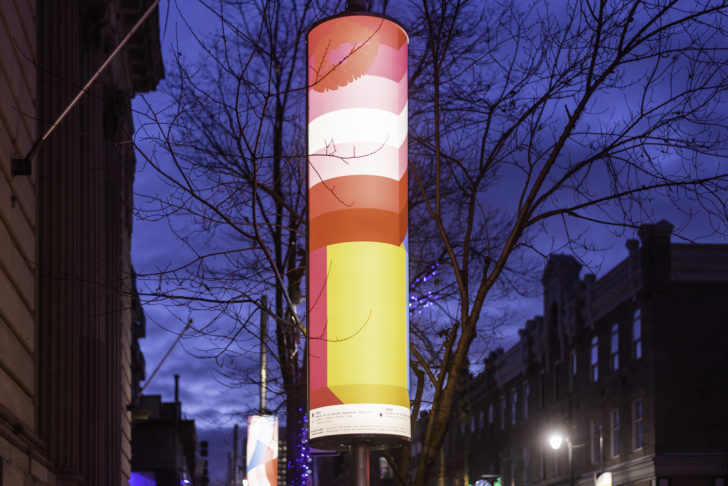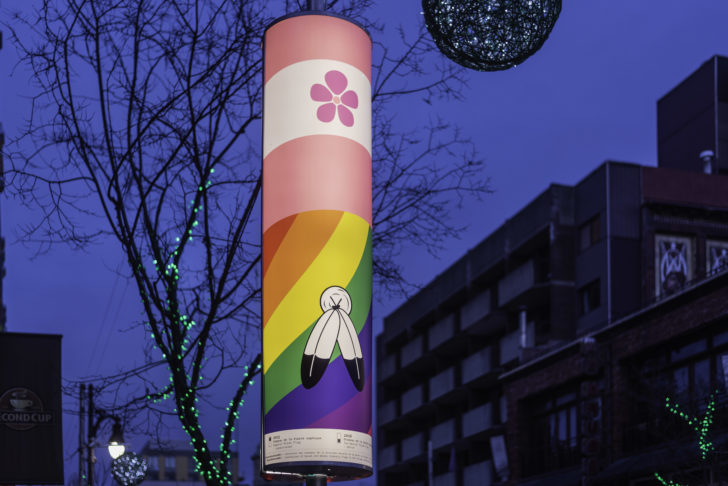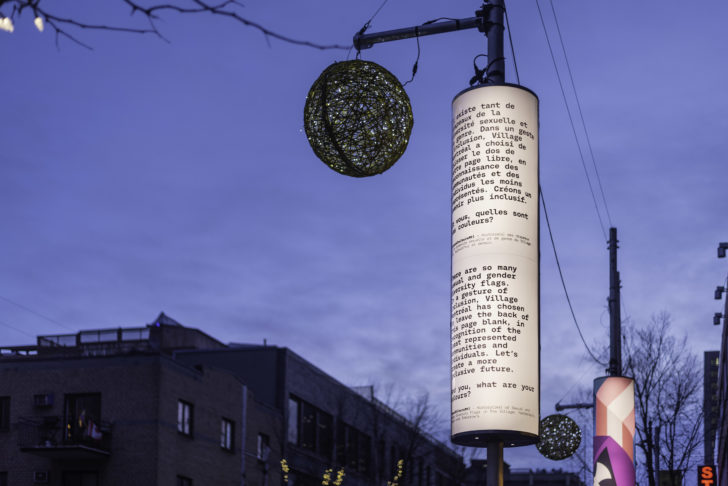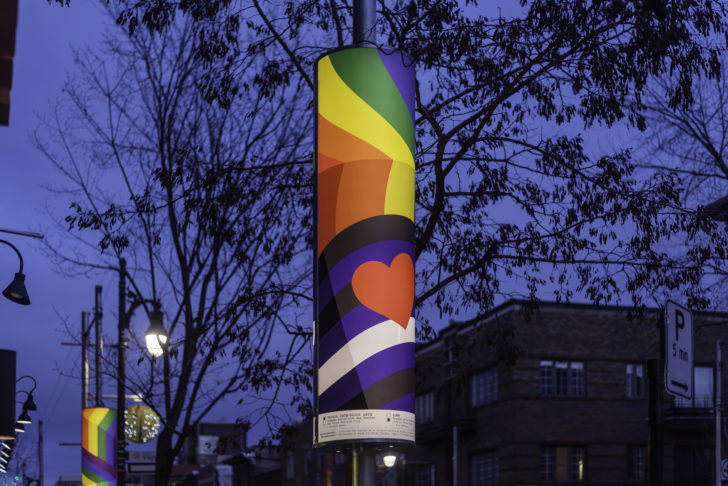 Commissioned by Village Montréal
A Project by Daily tous les jours

Creative Direction

Mouna Andraos
Melissa Mongiat

Creative Team

Cécile Chandran
Anne Ouellette
Pierre Thirion

Graphic Design

Production

Diversity and Inclusion Consultant

Thank you to

Yannick Brouillette, JP Loignon, Mélanie Guèvremont, the whole Village Montréal team, as well as Transformation Totale for an impeccable production.