The Pearl Divers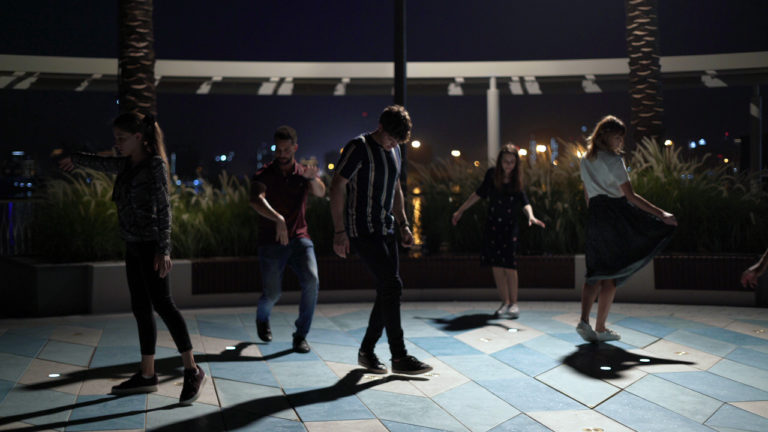 In the warmest areas of the world, the sun sets the pace of life. When cities become unliveable because of their scalding concrete, creating shaded areas in public spaces becomes a priority. The Pearl Divers plays with this tension to show that another type of urban life is possible, whatever the climate.
Designed to be in direct relationship with the sun, this installation is an interactive pavement that plays music with light. Passers-by are invited to explore how their shadows trigger musical notes, and how they can express themselves with their whole body in public space.
Permanent Installation

Dubai, United Arab Emirates, since 2019
Musical Shadows in Dubaï
In 2019, The Pearl Divers was installed in Dubai, in the United Arab Emirates. For centuries in the area, people used to dive into the sea looking for pearls, known as the "local gold". This piece pays tribute to this forgotten tradition with traditional bayati and hijaz melodies, and a blue pavement dotted with pearls sensing the sun. 
Pearls are raindrops filled with moonlight that have fallen into the sea and were swallowed by oysters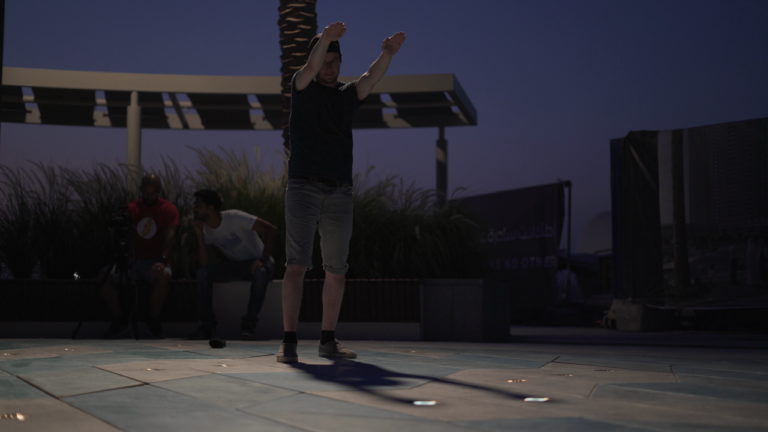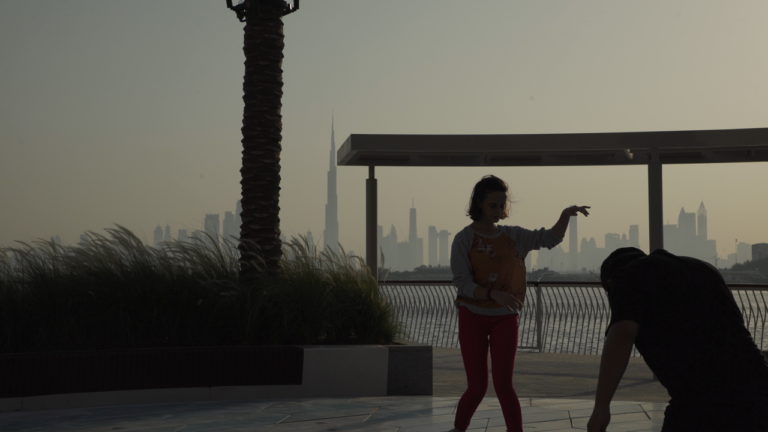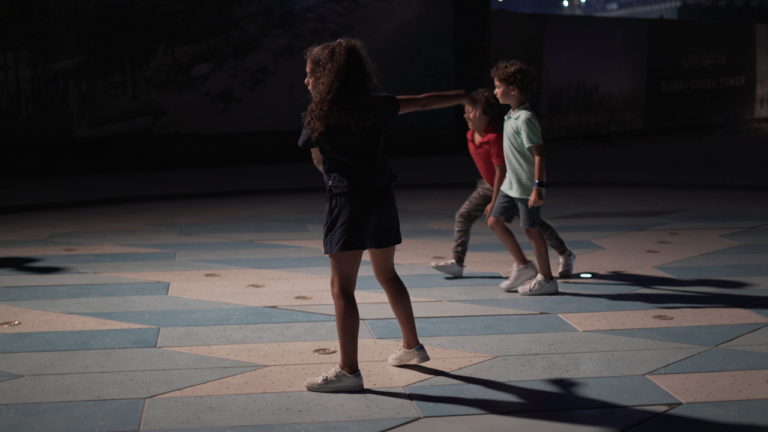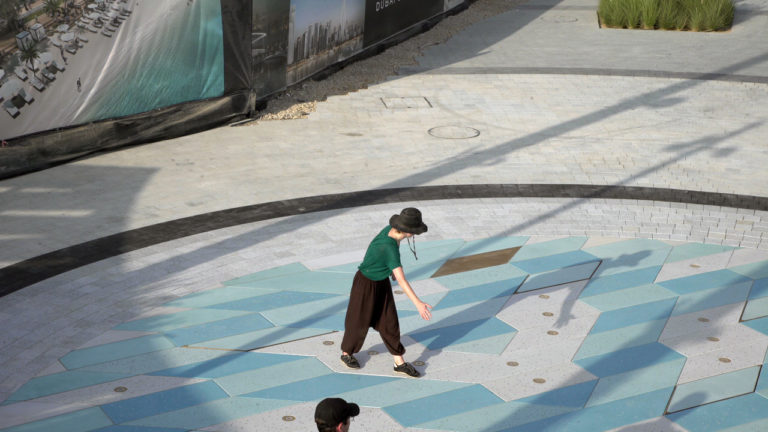 How It Works
The movement of the sun throughout the day changes the nature of it's light. Its shadows stretch and transform, change orientation and intensity. The Pearl Divers detects these solar variations: shadows cast on the interactive pavement trigger voices and instruments that evolve depending on the light.
Dawn or dusk, the same combinations of melody and instrument may never be heard twice. Its many musical possibilities provide a sense of surprise and exploration for both everyday participants and one-time visitors. People are free to choose how they want to engage, simply walking through the pavement or dancing with their entire bodies; alone or together.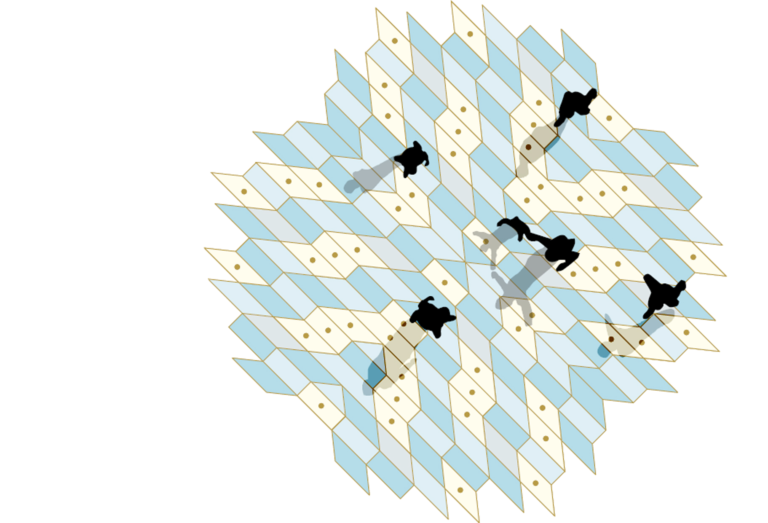 Orchestral Manœuvres in the City
The Pearl Divers brings a new sound dimension to the city. Because the project is embedded into the architecture, it stimulates the emergence of new gathering habits, and opportunities for people to move together in public spaces. By inviting them to explore the project with their entire body, inhibitions are lost and performance takes over.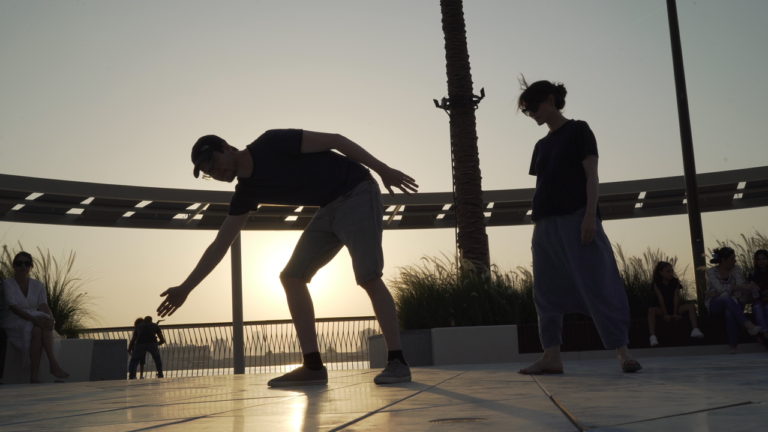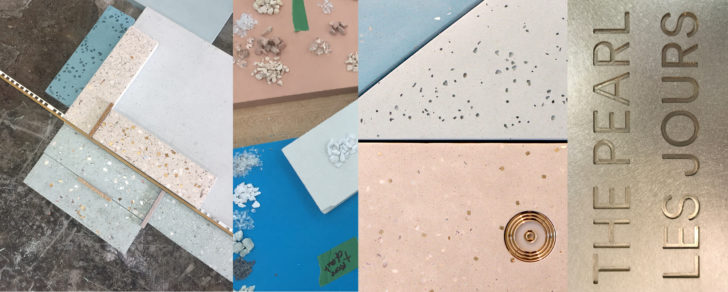 A project by Daily tous les jours

This project was created for Emaar

Creative direction

Mouna Andraos

Melissa Mongiat

Technological Direction

Sound Direction

Narrative environment

Environment Design

Interactive Direction

Art Direction

Production

Irene Chaudouet
Anastasia Starova

Industrial Design

Original Soundtrack

Electrical Design

External Production

On-site Production

Fabrication


Atelier B
Atelier Papineau

Assembly

Caroline Ariane Bergeron
Thibault Desmoulin
Jérémy Dumont
Anne Kierans
Stephen McLeod
Marie-Jade Menni
Malcolm Remple

Video Shoot Direction

Video Images

Blackmango Productions
Victorine Yok

Editing

Special thanks to

Farid Andraos, Emile Mongiat and Gehad Risk

Powered with